1929 Chevrolet International Model AC news, pictures, specifications, and information

Tweet
Chevrolet's were easily identifiable by their prominent 'bowtie' logo mounted on a chrome-plated radiator shell which rested on a rectangular radiator. Part-way through the year, a rumble seat sport roadster was added to the very extensive list of bodystyles. All were powered by a six-cylinder overhead valve engine that produced 46 horsepower. This was the first year for the Chevrolet six-cylinder engine since 1915. Chevrolet marketed this triumphant return as 'A Six for the Price of a Four.' The wheelbase measured 107 inches and the length was a comfortable 156-inches.

The six-cylinder engine did well in sales, prompting Henry Ford to hastily introduce the1932 Ford V8 as competition. Chevrolet would continue to improve upon its six-cylinder unit. It would eventually become known as the 'Cast-Iron Wonder'. It displaced 194 cubic-inches and used a solid overhead-valve design in a cast-iron block. The engine was mated to a three-speed manual gearbox which powered the rear wheels. Fuel economy was adequate at 19 mpg on average.

Available options included bumpers in front and rear, sidemount tires & covers, trunk rack, external rearview mirror, cigar lighter, running board step plates, wire spoke wheels, wind wings on the open cars, and rear spare cover.

This example is a Two-Door Sedan that has buck seats and disc wheels. It is painted in a triple-tone paint scheme that includes grey, maroon, and black. The interior is grey tweed. It has the rare rear trunk with spare, directionals, and a rebuilt engine.
By Daniel Vaughan | May 2008
| | | |
| --- | --- | --- |
| | | Landau Convertible |
Chevrolet introduced their 1929 models as 'a six for the price of a four.' The six-cylinder engine had overhead valves, non-pressurized lubrication, a cast-iron block, and a fuel pump to feed the updraft carburetor. The new Chevrolets had freshened styling with a new grille, revised body side moldings and a smaller diameter wheels with fatter tires.

This example is a Landau Sedan that was only available for 1929 and production was limited to just 300 units. Chevrolet sold 600,000 cars in the first six months of 1929.
By Daniel Vaughan | Jan 2011
FORD AND SAMSUNG RESEARCH NEXT-GENERATION BATTERY TECHNOLOGY
◾Dual-battery system research combines lithium-ion with lead-acid batteries enabling regenerative braking and greater fuel savings ◾Ford and Samsung SDI research new ultra-lightweight lithium-ion battery concept that could one day render traditional lead-acid batteries obsolete ◾Leveraging innovation in consumer electronics batteries may lead to reductions in size and weight of automotive batteries, as well as increased efficiencies and capability Ford Motor Company and Samsung SDI, an affi...[Read more...]
FORD MOTOR COMPANY DIRECTOR EMERITUS WILLIAM CLAY FORD DIES AT AGE 88
William Clay Ford, who helped steer Ford Motor Company into the modern era as an employee, director and influential member of the Ford family, died this morning at his home from pneumonia. Mr. Ford, 88, served as Director Emeritus, Ford Motor Company and was the last surviving grandchild of the company's founder, Henry Ford. Mr. Ford served Ford Motor Company for 57 years as an employee and board member, playing a pivotal role in shaping the company for more than half of its 110-year histo...[Read more...]
HERTZ OPTIMIZES TRAVEL EXPERIENCE IN AND OUT OF CAR WITH UPDATES TO AWARD-WINNING NEVERLOST® GPS
Enhancements Include Partnership with Waterkeeper Alliance to Offer 'Swim Guide' with Real-Time Beach Water Quality Data and Five New Mobile City Guides PARK RIDGE, N.J. and PLANO, Texas, May 30, 2013 - The Hertz Corporation (NYSE: HTZ) and Navigation Solutions, a wholly-owned subsidiary of Hertz, today announce the newest innovations to the acclaimed Hertz NeverLost® travel planning tools, creating an easier way for users to plan trips and explore cities. Among the enhancements, Hertz...[Read more...]
Ford Motor Company Fund Donates $1 Million To College For Creative Studies
The College for Creative Studies (CCS) announced today that Ford Motor Company Fund will donate $1 million over five years, strengthening its commitment to one of the world's leading art and design colleges and providing educational opportunities to Detroit youth. The funds are being used to establish the Henry Ford Academy: School for Creative Studies (HFA: SCS) College and Career Transitions Office at CCS, as well as start a Ford Blue Oval Scholarship fund at CCS for graduates of HFA: SCS t...[Read more...]
Automotive Hall of Fame Inductees Named
Awards to be Presented in Conjunction with the Concours d'Elegance of America The Automotive Hall of Fame will present its annual induction and awards ceremony on Thursday, July 26, 2012 as one of the week-long Concours d'Elegance of America events. It will be held at The Inn at St. John's in Plymouth, Michigan. Both the Concours d'Elegance of America and the Automotive Hall of Fame celebrate the heritage and history of Detroit. The show highlights the evolution of the automobile's...[Read more...]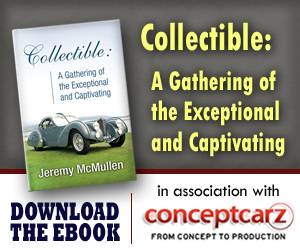 Chevrolet
Monthly Sales Figures
Volume
September 2014
153,873
August 2014
185,930
July 2014
175,155
June 2014
188,567
May 2014
205,010
April 2014
181,648
March 2014
179,681
February 2014
153,913
January 2014
119,089
December 2013
153,493
November 2013
145,089
October 2013
155,214
(More Details)
© 1998-2014. All rights reserved. The material may not be published, broadcast, rewritten, or redistributed.