1929 Chevrolet International Model AC news, pictures, specifications, and information

Tweet
Chevrolet's were easily identifiable by their prominent 'bowtie' logo mounted on a chrome-plated radiator shell which rested on a rectangular radiator. Part-way through the year, a rumble seat sport roadster was added to the very extensive list of bodystyles. All were powered by a six-cylinder overhead valve engine that produced 46 horsepower. This was the first year for the Chevrolet six-cylinder engine since 1915. Chevrolet marketed this triumphant return as 'A Six for the Price of a Four.' The wheelbase measured 107 inches and the length was a comfortable 156-inches.

The six-cylinder engine did well in sales, prompting Henry Ford to hastily introduce the1932 Ford V8 as competition. Chevrolet would continue to improve upon its six-cylinder unit. It would eventually become known as the 'Cast-Iron Wonder'. It displaced 194 cubic-inches and used a solid overhead-valve design in a cast-iron block. The engine was mated to a three-speed manual gearbox which powered the rear wheels. Fuel economy was adequate at 19 mpg on average.

Available options included bumpers in front and rear, sidemount tires & covers, trunk rack, external rearview mirror, cigar lighter, running board step plates, wire spoke wheels, wind wings on the open cars, and rear spare cover.

This example is a Two-Door Sedan that has buck seats and disc wheels. It is painted in a triple-tone paint scheme that includes grey, maroon, and black. The interior is grey tweed. It has the rare rear trunk with spare, directionals, and a rebuilt engine.
By Daniel Vaughan | May 2008
| | | |
| --- | --- | --- |
| | | Landau Convertible |
Chevrolet introduced their 1929 models as 'a six for the price of a four.' The six-cylinder engine had overhead valves, non-pressurized lubrication, a cast-iron block, and a fuel pump to feed the updraft carburetor. The new Chevrolets had freshened styling with a new grille, revised body side moldings and a smaller diameter wheels with fatter tires.

This example is a Landau Sedan that was only available for 1929 and production was limited to just 300 units. Chevrolet sold 600,000 cars in the first six months of 1929.
By Daniel Vaughan | Jan 2011
NEW TROPHY FOR FORD ECOBOOST 400 HARKENS BACK TO RACER HENRY FORD
• HOMESTEAD, Fla., Nov. 12, 2014 – It's a trophy Henry Ford himself would love.
The winner of this Sunday's Ford EcoBoost 400 NASCAR Sprint Cup race at Homestead-Miami Speedway will be taking home a trophy, but in this case, the new trophy represents a unique part of Ford Racing history. For the first time, Homestead-Miami Speedway and Ford Racing collaborated on a special race winner's trophy unlike any other in the sport. The trophy features an exact replica of the steering whe...[Read more...]
Talkin' 'Bout a Revolution
• A healthy obsession leads Jackie Birdsall and TTC to the forefront of history
The word she keeps using is 'obsessed.' Jackie Birdsall became 'obsessed' with cars when she was a teenager. That made her 'obsessed' with the history of auto icons like Henry Ford and Lee Iacocca. In 2003, she did an internship with Daimler-Chrysler, leading to an 'obsession' with hydrogen fuel cell technology. And now, as an engineer at Toyota Technical Center, Birdsall is 'obsessed' with bringi...[Read more...]
THE CHRYSLER FOUNDATION ENERGIZES 2014 FIRST ROBOTICS SEASON WITH NEARLY A QUARTER-MILLION DOLLARS IN GRANTS
• Grants will help students to ready robots for run at FIRST Robotics Championship
January 2, 2014 , Auburn Hills, Mich. - The Chrysler Foundation today announced grants totaling $229,000 to support FIRST (For Inspiration and Recognition of Science and Technology) Robotics teams and organizations in Arizona, Illinois, Indiana, Michigan and Ontario, Canada. The grants will enable more than 1,000 middle and high school students to discover the rewards of science and technology as ...[Read more...]
GREG BIFFLE GIVES FORD MOTOR COMPANY 1,000TH NASCAR VICTORY AFTER WINNING AT MICHIGAN INTERNATIONAL SPEEDWAY
◾Ford Motor Company has won 1,000 NASCAR races in the Sprint Cup, Nationwide and Camping World Truck Series combined. ◾Jim Roper won the very first NASCAR-sanctioned stock car race in a Lincoln when he was deemed the winner at Charlotte on June 19, 1949. ◾Ford Motor Company has won 20 manufacturer titles and 13 driver championships in NASCAR's top three series. DEARBORN, MI, (June 16, 2013) – Henry Ford's win over Alexander Winton on Oct. 10, 1901 in what proved to be his only race a...[Read more...]
Focus Marks Milestones as World's Top-Selling Car and Ford's 350 Millionth Vehicle Produced in 109-Year History
•Ford Focus is best-selling car model in the world for the first half of 2012 •New Focus built today in Thailand marks milestone as 350 millionth vehicle produced in Ford Motor Company's 109-year history •Customers around the world are benefiting from One Ford plan, which is creating the industry's freshest lineup with a full family of vehicles offering leading quality, fuel efficiency, safety, smart design and value Ford Motor Company (NYSE: F) today celebrates the company's 350 milliont...[Read more...]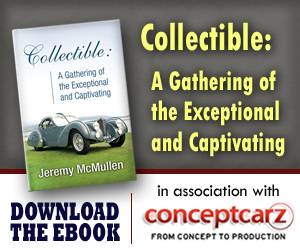 Chevrolet
Monthly Sales Figures
Volume
November 2014
149,673
October 2014
155,965
September 2014
153,873
August 2014
185,930
July 2014
175,155
June 2014
188,567
May 2014
205,010
April 2014
181,648
March 2014
179,681
February 2014
153,913
January 2014
119,089
December 2013
153,493
(More Details)
© 1998-2014. All rights reserved. The material may not be published, broadcast, rewritten, or redistributed.