1929 Chevrolet International Model AC news, pictures, specifications, and information

Tweet
Chevrolet's were easily identifiable by their prominent 'bowtie' logo mounted on a chrome-plated radiator shell which rested on a rectangular radiator. Part-way through the year, a rumble seat sport roadster was added to the very extensive list of bodystyles. All were powered by a six-cylinder overhead valve engine that produced 46 horsepower. This was the first year for the Chevrolet six-cylinder engine since 1915. Chevrolet marketed this triumphant return as 'A Six for the Price of a Four.' The wheelbase measured 107 inches and the length was a comfortable 156-inches.

The six-cylinder engine did well in sales, prompting Henry Ford to hastily introduce the1932 Ford V8 as competition. Chevrolet would continue to improve upon its six-cylinder unit. It would eventually become known as the 'Cast-Iron Wonder'. It displaced 194 cubic-inches and used a solid overhead-valve design in a cast-iron block. The engine was mated to a three-speed manual gearbox which powered the rear wheels. Fuel economy was adequate at 19 mpg on average.

Available options included bumpers in front and rear, sidemount tires & covers, trunk rack, external rearview mirror, cigar lighter, running board step plates, wire spoke wheels, wind wings on the open cars, and rear spare cover.

This example is a Two-Door Sedan that has buck seats and disc wheels. It is painted in a triple-tone paint scheme that includes grey, maroon, and black. The interior is grey tweed. It has the rare rear trunk with spare, directionals, and a rebuilt engine.
By Daniel Vaughan | May 2008
| | | |
| --- | --- | --- |
| | | Landau Convertible |
Chevrolet introduced their 1929 models as 'a six for the price of a four.' The six-cylinder engine had overhead valves, non-pressurized lubrication, a cast-iron block, and a fuel pump to feed the updraft carburetor. The new Chevrolets had freshened styling with a new grille, revised body side moldings and a smaller diameter wheels with fatter tires.

This example is a Landau Sedan that was only available for 1929 and production was limited to just 300 units. Chevrolet sold 600,000 cars in the first six months of 1929.
By Daniel Vaughan | Jan 2011
FORD SUPPORTS SECOND SEASON OF FINDING YOUR ROOTS WITH HENRY LOUIS GATES, JR. ON PBS
◾Ford is supporting the airing of the second season of Finding Your Roots with Henry Louis Gates, Jr., which debuts Tuesday, Sept. 23 at 8 p.m. ET ◾Each hour-long episode will feature a 30-second spot that looks back at the history of Henry Ford and his visionary, family-owned company ◾Ford will engage viewers throughout the program with several digital and social media executions, including an original digital content series As fall arrives and new shows debut on the small screen, one tele...[Read more...]
THREE FOX NETWORKS DELIVER 21 HOURS OF BARRETT-JACKSON PALM BEACH COVERAGE
Palm Beach, FL – National Geographic Channel, FOX Sports 1 and FOX Sports 2 are set for 21 hours of live and same-day coverage from this year's 12th annual Barrett-Jackson Palm Beach Collector Car Auction. The multi-platform, interactive broadcast begins Friday, April 11 at 12:00 PM ET on FOX Sports 2, continuing on FOX Sports 1 at 3:00 PM ET. National Geographic Channel provides eight hours of coverage on Saturday, April 12 (12:00 PM ET), with FOX Sports 1 culminating the weekend on Sund...[Read more...]
New Ford Focus Electric Boosts Power Of Choice
◾Following the successful start of European production, Ford Focus Electric now available in the UK ◾Ford Focus Electric joins 1.0-litre EcoBoost petrol and 1.6-litre Duratorq diesel offering largest-ever range of ultra-low-CO2 powertrains ◾Ford now offers 10 vehicles in the UK with CO2 emissions under 100g/km ◾Further media assets at www.powerofchoice.fordmedia.eu BRENTWOOD, Essex, UK, Sept. 5, 2013 – The Ford Focus Electric is now on sale in the UK, complementing the company's awa...[Read more...]
150TH ANNIVERSARY OF HENRY FORD'S BIRTH CELEBRATED AROUND THE WORLD
DEARBORN, Mich., July 30, 2013 – Today marks the 150th anniversary of the birth of Henry Ford, whose innovative ideas revolutionized transportation and brought mobility to the masses. Henry Ford's enduring impact is being recognized through events and declarations across the United States and around the world. Celebrations at Ford Motor Company's Dearborn headquarters today are being complemented by a special proclamation by the state of Michigan declaring this 'Henry Ford Day.' In Was...[Read more...]
RECHARGED ELECTRIC VEHICLE MANUFACTURER, DETROIT ELECTRIC, TAKES ROOT IN THE HEART OF DETROIT
-Electric vehicle company revitalizes iconic Detroit Electric brand -New company headquarters in Detroit's iconic Fisher Building with production in Michigan, USA -Plans to create 180 local jobs by the end of 2013 -Limited-edition two-seat 100% electric sports car to be launched next month -Diverse family of high-performance electric vehicles to follow -New sports car showcases Detroit Electric's class-leading electric vehicle powertrain technologies After an absence of over 70 years, De...[Read more...]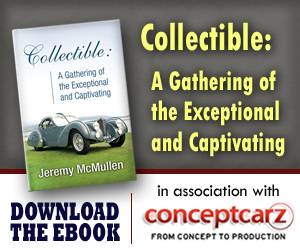 Chevrolet
Monthly Sales Figures
Volume
September 2014
153,873
August 2014
185,930
July 2014
175,155
June 2014
188,567
May 2014
205,010
April 2014
181,648
March 2014
179,681
February 2014
153,913
January 2014
119,089
December 2013
153,493
November 2013
145,089
October 2013
155,214
(More Details)
© 1998-2014. All rights reserved. The material may not be published, broadcast, rewritten, or redistributed.