1929 Chevrolet International Model AC news, pictures, specifications, and information

Tweet
Chevrolet's were easily identifiable by their prominent 'bowtie' logo mounted on a chrome-plated radiator shell which rested on a rectangular radiator. Part-way through the year, a rumble seat sport roadster was added to the very extensive list of bodystyles. All were powered by a six-cylinder overhead valve engine that produced 46 horsepower. This was the first year for the Chevrolet six-cylinder engine since 1915. Chevrolet marketed this triumphant return as 'A Six for the Price of a Four.' The wheelbase measured 107 inches and the length was a comfortable 156-inches.

The six-cylinder engine did well in sales, prompting Henry Ford to hastily introduce the1932 Ford V8 as competition. Chevrolet would continue to improve upon its six-cylinder unit. It would eventually become known as the 'Cast-Iron Wonder'. It displaced 194 cubic-inches and used a solid overhead-valve design in a cast-iron block. The engine was mated to a three-speed manual gearbox which powered the rear wheels. Fuel economy was adequate at 19 mpg on average.

Available options included bumpers in front and rear, sidemount tires & covers, trunk rack, external rearview mirror, cigar lighter, running board step plates, wire spoke wheels, wind wings on the open cars, and rear spare cover.

This example is a Two-Door Sedan that has buck seats and disc wheels. It is painted in a triple-tone paint scheme that includes grey, maroon, and black. The interior is grey tweed. It has the rare rear trunk with spare, directionals, and a rebuilt engine.
By Daniel Vaughan | May 2008
| | | |
| --- | --- | --- |
| | | Landau Convertible |
Chevrolet introduced their 1929 models as 'a six for the price of a four.' The six-cylinder engine had overhead valves, non-pressurized lubrication, a cast-iron block, and a fuel pump to feed the updraft carburetor. The new Chevrolets had freshened styling with a new grille, revised body side moldings and a smaller diameter wheels with fatter tires.

This example is a Landau Sedan that was only available for 1929 and production was limited to just 300 units. Chevrolet sold 600,000 cars in the first six months of 1929.
By Daniel Vaughan | Jan 2011
AS 50 YEARS OF MUSTANG APPROACHES, FORD AND MUSTANG CLUB OF AMERICA PREPARE FOR LARGEST CELEBRATIONS EVER
◾Ford and Mustang Club of America celebrations are open to the public; events to be held simultaneously at Charlotte Motor Speedway and Las Vegas Motor Speedway beginning April 16 ◾Thousands of Mustang owners and fans expected to attend the five-day celebrations; events include product ride-and-drives, track time, and Mustang Garage displays featuring 50 years of Mustangs from all model years, special editions and the all-new 2015 Mustang ◾Ford Motor Company executives including Executive Chai...[Read more...]
CAPT. STANLEY TUCKER AND HIS FORD MUSTANGS, NUMBERS 1 AND 1 MILLION
◾Canadian airline pilot Capt. Stanley Tucker owned two different milestone Ford Mustangs in the first two years of the car's production ◾After Tucker managed to buy a preproduction Mustang convertible with serial number 1 that was not meant to be sold, Ford traded him that car for a new 1966 convertible – the 1-millionth Mustang produced By the time the 1965 Ford Mustang officially went on sale on April 17, 1964, it had been rolling off the assembly line at the Rouge factory in Dearborn, Mic...[Read more...]
FORD FUND CELEBRATES INNOVATION AS PART OF HENRY FORD'S LEGACY; ELENA FORD AWARDS INVENTORS WITH SPECIAL PRIZES
◾Two days before the 150th birthday of Henry Ford, Ford Motor Company Fund is sponsoring Henry Ford Maker Challenge, named after one of the most influential innovators of the 20th century ◾Elena Ford presented awards to three inventors out of the 400 participating in the fourth annual Maker Faire at The Henry Ford ◾Ford Fund supports innovation in education through long-term partnerships with nonprofits DEARBORN, Mich., July 28, 2013 – Two days before the 150th birthday of Henry Ford...[Read more...]
150TH ANNIVERSARY OF HENRY FORD'S BIRTH DECLARED 'HENRY FORD DAY' BY MICHIGAN LEGISLATURE
◾The 150th birthday of Henry Ford – July 30, 2013 – is declared 'Henry Ford Day' in the state of Michigan ◾Celebration honoring Henry Ford's 150th birthday to be held on Saturday, July 27, at Henry and Clara Ford's historic home, Henry Ford Estate/Fair Lane in Dearborn, Mich. ◾Henry Ford Estate Inc., a nonprofit that shares governance with Edsel & Eleanor Ford House, takes ownership of the Dearborn estate DEARBORN, Mich., July 25, 2013 – The enduring impact of Henry Ford and the 150t...[Read more...]
Barrett-Jackson Flavors Its January Scottsdale Auction With NASCAR Treats
• RACING HERITAGE, HIGH PERFORMANCE ARE RECIPES FOR CAR-COLLECTING FEAST
• SPEED™ SET FOR 39 HOURS of LIVE COVERAGE STARTING JAN. 15
The great Henry Ford once said, 'Auto racing began five minutes after the second car was built.' And for more than 60 years, there are few entities that better represent auto racing in America than NASCAR. From the hallowed grounds of Daytona International Speedway, to Sonoma, California's intricate and picturesque road course, the sp...[Read more...]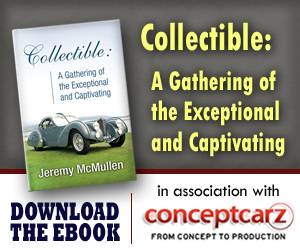 Chevrolet
Monthly Sales Figures
Volume
June 2014
188,567
May 2014
205,010
April 2014
181,648
March 2014
179,681
February 2014
153,913
January 2014
119,089
December 2013
153,493
November 2013
145,089
October 2013
155,214
September 2013
127,785
August 2013
187,740
July 2013
162,670
(More Details)
© 1998-2014. All rights reserved. The material may not be published, broadcast, rewritten, or redistributed.