1971 Buick Gran Sport news, pictures, specifications, and information

Tweet
| | | |
| --- | --- | --- |
| | | GS455 Stage 1 Series 43400 Hardtop |
This 1971 Buick GS Stage 1 is powered by a 455 Ram Air Stage 1 engine mated to a Turbo 400 Auto gearbox. It is painted in rosewood with a black deluxe interior. The car has power steering, power disc brakes, vinyl top, sport wheel, rally gauges, bucket seats, console, AM/FM radio, tach, and 15-inch Rally wheels.

This car is a numbers matching, documented, rust free example with only 52,000 original miles. There were only 801 examples of the Stage 1 built in 1971, and this is a very rare color combination.
By Daniel Vaughan | May 2008
| | | | |
| --- | --- | --- | --- |
| | | | GS455 Stage 1 Series 43400 Hardtop |
This 1971 Buick GSX Stage 1 2-door Hardtop Coupe was on display at the 2008 Eastern Concours of the US. The GSX was an appearance package on the GS model and included a painted hood, blacked-out grille, dual, functional hood air scoops, accent striping, and special emblems.
By Daniel Vaughan | Jun 2008
David Dunbar Buick was one of the earliest individuals to experiment with internal combustion engines during the 1890s. Inventing a process for permanently coating cast iron with enamel which allowed the production of 'white' bathtubs at a lower cost, earned him a great fortune. He started three successive companies to produce cars and only the third of which was successful and eventually became the Buick Motor Company. William C. Durant later gained control of the company and used it as the platform to build General Motors.

Like many other marques, Buick participated aggressively in the late 1960s and early 1970s in the muscle car scene. Buick used its midsized Skylark and added a 455 cubic-inch engine with a bigger carburetor, special cam and heads and ram air induction to produce 360 horsepower and 510 foot-lbs of torque. The result was the GS Stage I, which also featured a special hood and side panel stripes, distinctive padded steering wheel and a rear spoiler. The GS became known as a 'gentleman's muscle car' or 'sleeper' with legendary torque that made it one of the most powerful muscle cars of the time.

There were only 81 Stage I convertibles built in 1971 and this car is one of only 9 fitted with the optional 4-speed manual transmission. It is the only one of these known to still exist and has received a complete restoration.
Although the writing was one the wall for American muscle cars in 1971 with rising gas prices and tightening insurance regulations, there were still some outstanding offerings for the performance-minded enthusiasts.

This 1971 Buick G.S. Stage 1 convertible was produced in Flint, Michigan. The stage 1 performance package consisted of a special camshaft, higher compression, unique cylinder heads, a specially tuned carburetor, fully functional fresh air hood scoop setup and a choice of a Turbo 400 Hydramatic or the M22 Rockcrusher 4-speed transmission.

The Stage 1 G.S. convertible was a very expensive car in 1971 with a base price of nearly $1,000.00 higher than its Chevelle SS brother. It was also considerably plusher in trim than most of the competition. Considered the 'Gentleman's muscle car,' it is indeed among the most desirable convertible muscle machines ever built.

Most Buick G.S. models left the factory with a long list of options and this car is no exception. This fine example was treated to a full restoration to exacting concours quality standards and stands as one of the finest fully documented examples of a rare Buick G.S. Stage 1 convertible.
This Buick GS has a 455 cubic-inch V8 engine with the Stage 1 upgrade. There is a Muncie 4-speed transmission with a Hurst shifter. It rides on new Buick Rally wheels, BF Goodrich tires, and is finished in Saturn Yellow GSX paint scheme with spoiler. The battery has been relocated to the trunk. There is a 12-bolt Positraction rear end with 3.73 gears, power tilt steering, and power front disc brakes. The car has been treated to a frame-off restoration.
By Daniel Vaughan | Dec 2014
The Buick Gran Sport was produced from 1965 through 1975 and began life as an option on the Skylark. Under the hood was a powerful 401 cubic-inch eight-cylinder engine producing 325 horsepower and 445 foot-pounds of torque. Zero-to-sixty took just under eight seconds while the quarter-mile could be reached in about 16.6 seconds. The option proved to be highly successful with around 16000 examples being produced in its introductory year. The two-door hardtop was the most popular with over 11,000 being produced. A two-door coupe and convertible was also available, both with over 2,000 examples selected.

The second year brought more horsepower and updated styling. The 401 cubic-inch engine now produced 325 horsepower and 340 horsepower depending on configuration. The Skylark had been given a slopping rear sail panel which the Gran Sport was easily identified by its dark grilles, hood scoops, front fender vents, and GS badging. These improvements did not bring the desired results as sales fell to just under fourteen-thousand. The two-door hardtop configuration was again the popular choice with almost 10,000 being produced.

The revitalize interest in the vehicle introduced two versions of the GS, the GS400 and GS340. The numbers in the name symbolized the cubic-inch size of the engine. The 401 cubic-inch engine was replaced by an improved 400 cubic-inch unit. Though slightly smaller in size, it was smoother, sportier, and more responsive than the power-plant it replaced and still produced the same 340 horsepower rating as its predecessor. The GS 340 was equipped with a 340 cubic-inch engine that produced 260 horsepower and 365 foot-pounds of torque. Performance and versatility continued with the introduction of a three-speed automatic gearbox; a three and four speed manual gearbox was also available. Sales held steady but below expectations, with production almost equal to the prior year.

The chassis of the GS was revamped for 1968, becoming smaller in size. Though it became smaller its overall weight increased due to the design and materials used. The 400 cubic-inch engine remained the same while the 340 was enlarged to 350 cubic-inches. Power output rose to 280.

A Stage 1 Special Package was offered which added improvements to the engine, modified suspension, and a better transmission. The result was 345 horsepower and a drop in the quarter-mile by more than a second.

A new model, the California GS, became available in 1968. It was outfitted with a 350 cubic-inch engine, California badging, vinyl top, chrome wheels and trim, and a two-speed automatic transmission. It was only sold in California.

Sales climbed to over twenty-thousand examples in 1968.

A Stage 2 option was added which increased horsepower to 360. Performance throughout the entire lineup was improved due to a functional hood scoop which forced cold-air into the engine. Unfortunately, sales plummeted by almost half. Buick responded in a year later by ignoring its policy of using engines that were no larger than 400 cubic-inch in size in their compact and intermediate body styles. The 400 cubic-inch engine was replaced by a 455 cubic-inch power-plant that produced 350 horsepower and 510 foot-pounds of torque. The engine was accompanied by a restyled exterior.

The Stage 1 option added improvements to the engine and other mechanics resulting in over 360 horsepower. The California option was no longer offered while the GS350 received an increase in power, now producing 315 horsepower and 410 foot-pounds of torque.

1970 also brought a new option, the GSX. The GSX was available in only two colors, Yellow or Apollo White. Included in the package were larger tires, improved suspension, hood tachometer, body stripes, and a front and rear spoiler.

For the 1970, sales increased to over 20,000 units. This trend would not continue due to new government safety and emission regulations. Rising gasoline prices and an impending oil embargo brought manufacturers adjusting the model line up and engine offerings to compensate. All engines for the Buick GS were detuned. The 350 cubic-inch was rated at 260 horsepower; the 455 cubic-inch was rated at 315 horsepower; and the 4551 cubic-inch Stage 1 produced 345 horsepower. The GSX package was now offered in multiple colors. Sales reflected the drop in horsepower in 1971, with just over 9000 examples being produced. The two-door hardtop was by far the favorite, with over 8,000 examples being sold. Less than a thousand convertibles were produced.

The trend of decreased horsepower and better fuel economy continued throughout the early 1970s. In 1972 less than 9000 examples of the Buick GS were sold. General Motors made the decision to make the GS its own model line for 1973. The GS was moved to the Buick Century Coupe chassis. With decals, wide tires, and dark grille and headlamps, the Buick GS was easily identifiable. The base engine was a 350 cubic-inch eight-cylinder which now produced 150 horsepower. The top of the line engine was the Stage 1 455 cubic-inch eight-cylinder which produced 270 horsepower. With this option, the zero-to-sixty took less than nine seconds which the quarter mile was accomplished in just over 15 seconds.

The only option available on the GS in 1974 was the 350 cubic-inch V8 in either two or four-barrel carburetor configuration. The platform was again changed, this time finding a home atop the Apollo platform.

In 1975 the GS was again an option on the Century platform. A Gran Sport 231 cubic-inch was introduced.
By Daniel Vaughan | Aug 2006
SUBARU ANNOUNCES PRICING ON ALL-NEW 2015 OUTBACK
◾Well-equipped Outback 2.5i begins at $24,895 ◾Bolder design for roomiest, most capable Outback ever ◾Lineartronic® CVT now standard on all models ◾Quieter, more refined ride and new amenities ◾Enhanced Eyesight® system with Blind Spot Detection and Rear Cross Traffic Alert Cherry Hill, N.J. - Subaru of America, Inc. today announced pricing on the all-new 2015 Subaru Outback models. The fifth generation of the World's First Sport Utility Wagon®, featuring the roomiest interior...[Read more...]
SUBARU ANNOUNCES PRICING ON ALL-NEW 2015 LEGACY MODELS
◾Well-equipped 2.5i models begin at $21,695 ◾3.6R Limited models offer High Torque CVT starting at $29,595 ◾Roomiest Legacy ever with largest passenger cabin in the midsize segment ◾Higher level of comfort, quiet and refinement ◾New safety and infotainment technology Cherry Hill, N.J. - May 16, 2014— Subaru of America, Inc. today announced pricing on the all-new 2015 Subaru Legacy models. The Legacy has been completely redesigned and offers a compelling blend of standout design, i...[Read more...]
All-New 2014 Fiat 500L Expands The Fiat Brand'S Product Lineup And Its Commitment To Innovative And Value-Loaded Cars
◾All-new 2014 Fiat 500L arrives to FIAT studios this June with a starting price of $19,100 and four value-loaded models ◾No-charge Premier Package on 500L Easy, Trekking and Lounge models ◾All-new Fiat 500L expands the appeal of the iconic 500, while adding two more doors, accommodations for five passengers, best-in-class interior volume (120.1 cu. ft.) and advanced European technology May 24, 2013 , Auburn Hills, Mich. - Expanding on the style, efficiency and driving enjoyment that ...[Read more...]
Breaking Down Cadillac'S New Headlamp Design
• LED, bi-functional HID projectors add functionality and aggressive look
DETROIT – A deep look into the next generation of Cadillac models reveals new approaches to how designers are streamlining the form and function of headlamps, what designers call the 'eyes' of a car. The upcoming all-new 2014 Cadillac CTS luxury sport sedan combines light-emitting diode and high intensity discharge lights to create a sleeker new 'face' for Cadillac, befitting the new sedan's distinction of b...[Read more...]
Toyota Motor Sales Outpaces Industry with 17.2 Percent November Sales Increase
Best-Ever RAV4 November, Strong Camry and Corolla Sales Among Highlights TORRANCE, Calif. (Dec. 3, 2012) – Toyota Motor Sales (TMS), U.S.A., Inc., today reported November 2012 sales results of 161,695 units, an increase of 17.2 percent compared to the same period last year on both a daily selling rate (DSR) and a raw volume basis. The Toyota Division posted November total sales of 138,976 units, an increase of 17.3 percent on a DSR basis from November 2011. 'Replacement...[Read more...]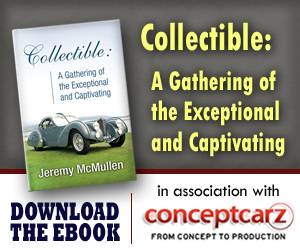 Similarly Priced Vehicles from 1971
Ford Mustang ($2,910-$4,120)
Oldsmobile Cutlass Supreme ($3,336-$3,500)
Pontiac Firebird ($3,047-$3,446)
Chevrolet Monte Carlo Series ($3,415-$3,415)
Buick Skylark ($2,845-$3,520)
Triumph TR6 ($3,275-$3,275)
BMW 2002 ($3,280-$3,280)
Plymouth Barracuda ($2,660-$3,410)
Chevrolet Chevelle Series ($2,675-$3,650)

Average Auction Sale: $39,207
Buick
Monthly Sales Figures
Volume
November 2014
19,143
October 2014
18,699
September 2014
17,466
August 2014
22,143
July 2014
17,683
June 2014
21,403
May 2014
19,957
April 2014
19,214
March 2014
20,428
February 2014
19,192
January 2014
13,278
December 2013
15,379
(More Details)
© 1998-2014. All rights reserved. The material may not be published, broadcast, rewritten, or redistributed.