1908 Buick Model 10 news, pictures, specifications, and information

Tweet
This vehicle is a 1908 Buick Model 10 which was Buick's most popular vehicle for 1908. The Model came in one flavor - a Touring Runabout with seating for 3 and cost $900. A total of 4,002 examples were created, with the Model F being the second most favorite, with 3,281 examples produced. The Model 10 featured acetylene headlights, bulb horn, and oil-fueled side and taillights. The front suspension was comprised of semi-elliptic leaf springs with full-ellipticals in the rear. The 88-inch wheelbase vehicle was powered by a four-cylinder engine that displaced 165 cubic-inches. Power was rated at 40 and shaft-driven to the rear wheels via a 2-speed planetary transmission.

At $900, the Buick was the least expensive vehicle in the model range. The most expensive was the Model 5, which cost a staggering $2,500. This vehicle had seating for 5 and would see only 402 examples produced. The Model 5 served as the replacement for the Model K; it was available in two paint schemes of either blue or red. The Model 10 was available in off-white Buick Gray.

When W.C. (Billy) Durant organized General Motors in 1908, the Buick Motor Company was the financial foundation which made it all possible. At the same time, the highly successful Model 10 series cars were the financial foundation of Buick. It must be remembered that Buick also introduced to the Automotive World the valve-in-head motor.

This car was purchased by the current owner in 1986. The car was in running condition but needed restoration back to original specifications and finishes. With the help of friends and people in the restoration of antique of Buicks, he was able to duplicate all the original parts and finishes.

This car received Special Pamphilon Award in Philadelphia in 1999. It also received a Senior Award with the Buick Club of America.
By Daniel Vaughan | Nov 2008
The first Buicks, with production beginning in 1904, used a 2-cylinder horizontally opposed engine. By 1908 a 4-cylinder 24 horsepower engine had been developed and Buick became the second largest seller in the US behind Ford.

Early Buicks developed a reputation for power, speed and hill climbing ability by winning competitions against larger and more powerful cars. In 1908, the Model 10 Roadster was advertised as 'a high powered, high grade runabout.' It is one of the handsomest cars ever put on the market.' The cost new was $900.
Buick was the foundation of General Motors when it was founded in 1908 by William C. Durant. That year, Buick production had nearly doubled - to 8,820 cars.

This Model 10 was Buick's most popular model and for good reason. For $900, the buyer received an attractive car equipped with acetylene headlights, oil-fired side and taillights and a bulb horn.

The engine was a T-head, four-cylinder, valve-in-head, with a 3.75-inch bore and 3.75-inch stroke. It displaced 165 cubic-inches and developed 22.5 horsepower.
The Buick Model 10 was introduced at the New York Automobile Show in November of 1907. The Gentlemen's Light Four-cylinder Roadster would soon become the company's best seller. It was the lowest-priced Buick and sold for just $900, including acetylene headlamps, oil lamps for side and tail illumination and a bulb horn. It was priced very close to Henry Ford's new Model T, and over 4,000 were built in the first year and 8,100 the next. In 1910, its last year, production approached 11,000, by far the greatest of any Buick model until 1914.

This Model 10 example wears an older restoration. It is painted in its correct off-white shade called 'Buick Gray.' It has period-correct brass lamps, and correct accessory top and windshield.

In 2010, this Model 10 was offered for sale at the Vintage Motor Cars of Hershey auction presented by RM Auctions. The car was estimated to sell for $25,000 - $35,000 and offered without reserve. As bidding came to a close, the car had been sold for the sum of $28,600 including buyer's premium.
By Daniel Vaughan | Oct 2010
The Buick Motor Company was founded by David Buick in 1903 who quickly found himself in financial problems. William Crapo Durant gained control of the company which was beneficial for the company, as sales, production, and profit greatly increased. In 1908, Buick became a founder member of the General Motors Corporation. This was the same year the Model 10 Buick was introduced. It carried a price tag of $900 which included Buick Gray paint scheme, oil side and tail-lights, acetylene headlights, and bulb horn as standard. The top was optional and cost an additional fee. In total, over 4000 examples were produced in its first year, providing Buick and General Motors with financial prosperity.

In 1909 Buick extended the chassis length to 92 inches. The number of bodystyles and sale also increased, reaching 8,100 units produced. By 1910, Buick was offering the Model 10 in 13 different body styles. The side-mounted spare and a windshield remained as optional equipment.

Production would last until 1910 with a total of 23,000 units being produced.
By Daniel Vaughan | Oct 2007
For more information and related vehicles, click
here
50 YEARS LIMITED EDITION 2015 FORD MUSTANG NO. 1,964 TO BE AUCTIONED FOR GET YOUR HEART RACING FUNDRAISER
◾Last production unit of the 50 Years Limited Edition Ford Mustang, carrying badge No. 1,964, will be auctioned by Barrett-Jackson, with all proceeds going to Get Your Heart Racing, a fundraising event supporting Henry Ford Health System's Edith and Benson Ford Heart & Vascular Institute ◾Winning bidder will receive a VIP package to the Ford Championship Weekend at Homestead-Miami Speedway, where a preproduction unit of the 50 Years Limited Edition Mustang will serve as official pace car ◾A 50...[Read more...]
THREE FOX NETWORKS DELIVER 21 HOURS OF BARRETT-JACKSON PALM BEACH COVERAGE
Palm Beach, FL – National Geographic Channel, FOX Sports 1 and FOX Sports 2 are set for 21 hours of live and same-day coverage from this year's 12th annual Barrett-Jackson Palm Beach Collector Car Auction. The multi-platform, interactive broadcast begins Friday, April 11 at 12:00 PM ET on FOX Sports 2, continuing on FOX Sports 1 at 3:00 PM ET. National Geographic Channel provides eight hours of coverage on Saturday, April 12 (12:00 PM ET), with FOX Sports 1 culminating the weekend on Sund...[Read more...]
New Ford Focus Electric Boosts Power Of Choice
◾Following the successful start of European production, Ford Focus Electric now available in the UK ◾Ford Focus Electric joins 1.0-litre EcoBoost petrol and 1.6-litre Duratorq diesel offering largest-ever range of ultra-low-CO2 powertrains ◾Ford now offers 10 vehicles in the UK with CO2 emissions under 100g/km ◾Further media assets at www.powerofchoice.fordmedia.eu BRENTWOOD, Essex, UK, Sept. 5, 2013 – The Ford Focus Electric is now on sale in the UK, complementing the company's awa...[Read more...]
150TH ANNIVERSARY OF HENRY FORD'S BIRTH CELEBRATED AROUND THE WORLD
DEARBORN, Mich., July 30, 2013 – Today marks the 150th anniversary of the birth of Henry Ford, whose innovative ideas revolutionized transportation and brought mobility to the masses. Henry Ford's enduring impact is being recognized through events and declarations across the United States and around the world. Celebrations at Ford Motor Company's Dearborn headquarters today are being complemented by a special proclamation by the state of Michigan declaring this 'Henry Ford Day.' In Was...[Read more...]
RECHARGED ELECTRIC VEHICLE MANUFACTURER, DETROIT ELECTRIC, TAKES ROOT IN THE HEART OF DETROIT
-Electric vehicle company revitalizes iconic Detroit Electric brand -New company headquarters in Detroit's iconic Fisher Building with production in Michigan, USA -Plans to create 180 local jobs by the end of 2013 -Limited-edition two-seat 100% electric sports car to be launched next month -Diverse family of high-performance electric vehicles to follow -New sports car showcases Detroit Electric's class-leading electric vehicle powertrain technologies After an absence of over 70 years, De...[Read more...]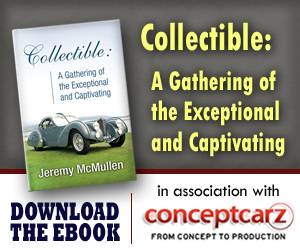 Buick
Monthly Sales Figures
Volume
August 2014
22,143
July 2014
17,683
June 2014
21,403
May 2014
19,957
April 2014
19,214
March 2014
20,428
February 2014
19,192
January 2014
13,278
December 2013
15,379
November 2013
15,072
October 2013
17,555
September 2013
15,623
(More Details)
© 1998-2014. All rights reserved. The material may not be published, broadcast, rewritten, or redistributed.