Image credits: © Fiat.
1974 Fiat 131 news, pictures, specifications, and information

Tweet
The Fiat 131, introduced at the 1974 Turin Motor Show, was produced from 1974 to 1984. It was a replacement for the Fiat 124 and was available as a two-door and four-door saloon and 5-door estate. Initially, the 131 was powered by 1.3 L and 1.6 L single overhead camshaft engines. In 1978 and 1981, revisions were made. In total, 1,513,800 units were produced in Italy.

The Fiat 131 featured a steel monocoque, designed and styled on the typical three-box design. The boxes were designed for the engine compartment, passenger compartment, and boot. It had a front engine, rear-wheel drive layout. The engine was longitudinally mounted in the front and the gearbox was placed directly behind the engine. The power was sent to the solid live rear axle vehicle a tubular propeller shaft, under the transmission 'tunnel.'

The brakes in the front were discs, using a solid iron disc and a single-piston sliding caliper. In the back were drums, with leading and trailing shoe design operated by a dual piston fixed slave cylinder. They were hydraulically operated with a tandem master cylinder assisted by a vacuum servo using two separate circuits.

The first series of the Fiat 131 were produced until 1977 when they were replaced with the Series 2. They were given a minor facelift along with new DOHC, or 'twin cam' engines. The most visible difference between S1 and S2 cars were larger rectangular shaped front lights (quad round headlights in the United States), new bumpers, new bigger rear lights and new interior trim.

The Series 2 was sold in the United States as the Fiat Brava from mid-year 1978.
By Daniel Vaughan | Jan 2013
For more information and related vehicles, click
here
'CARS OF THE COWBOYS' CLASS COMING TO THE 2015 AMELIA ISLAND CONCOURS D'ELEGANCE
On March 15, 2015, the 20th annual Amelia Island Concours d'Elegance will display the eclectic and eccentric cars customized and modified to promote America's movie and TV cowboys with the highly anticipated 'Cars of the Cowboys' class. In true 'Amelia' tradition, this unique display on the 10th and 18th fairways of The Golf Club of Amelia Island at The Ritz-Carlton will put fun ahead of fad and fashion as the first gathering of cowboy vehicles at a major international Concours. Featur...[Read more...]
THE JAGUAR F-TYPE R COUPE TO MAKE ITS CANADIAN DEBUT AT THE 2014 TORONTO AUTO SHOW
(MISSISSAUGA, ON) February 13, 2014 - Jaguar will showcase its 2014 model year line up at the 2014 Canadian Auto Show held February 14 to 23, 2014. The 2015 F-TYPE R Coupe will be making its Canadian debut and the C-X17 Sport Crossover concept will also be on display. For 2014, Jaguar has showcased it most dynamic lineup ever. With the all-new F-TYPE sports car joining the family as the heir to the Jaguar sports car legacy, it has renewed Jaguar spirit and has represented a return to ...[Read more...]
JAGUAR LAND ROVER REPORTS U.S. SALES FOR SEPTEMBER 2013
◾Jaguar Land Rover North America increases 1 percent in September ◾Jaguar continues U.S. growth streak with 31 percent growth in September on new XF and XJ all wheel drive models and F-TYPE sales ◾Land Rover Range Rover and Range Rover Evoque see strong increases in September, up 23 percent and 26 percent respectively ◾Land Rover U.S. sales decrease 7 percent for month due to tight supply of Range Rover Sport during launch; Land Rover brand up 12 percent year-to-date (MAHWAH, NJ) - Oct...[Read more...]
LAND ROVER ANNOUNCES 2014 U.S. MODEL LINEUP
(MAHWAH, N.J.) - September 12, 2013 - The 2014 model year continues the most dynamic product development and introduction period in the brand's history. An all-new Range Rover Sport is introduced, based on the all-new aluminum-intensive Range Rover that debuted for 2013. The Range Rover itself sees a significant increase in fuel efficiency for 2014 with the introduction of a new supercharged 3-liter V6 engine, for up to EPA-estimated 23 mpg in highway driving1, replacing the naturally asp...[Read more...]
JAGUAR EXPANDS POWERTRAIN CHOICE WITH TWO ADDITIONAL FORCED-INDUCTION PETROL ENGINES
As Jaguar expands its product offer in key global markets it is introducing two additional petrol units to its range to enhance customer choice; the new 3.0-litre V6 Supercharged Petrol, and the 2.0-litre I4 Turbocharged Petrol. Adrian Hallmark, Global Brand Director, Jaguar Cars, said: 'Jaguar currently has its strongest range of products for several decades. Our continued growth is dependent on two things; activating the awareness of the brand, and expanding our range to enable us to access...[Read more...]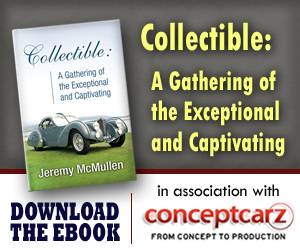 Fiat
Monthly Sales Figures
Volume
September 2014
3,360
August 2014
3,362
July 2014
3,807
June 2014
4,478
May 2014
4,771
April 2014
4,298
March 2014
4,738
February 2014
3,465
January 2014
3,222
December 2013
3,745
November 2013
3,075
October 2013
3,674
(More Details)
© 1998-2014. All rights reserved. The material may not be published, broadcast, rewritten, or redistributed.