1974 Maserati Merak news, pictures, specifications, and information

Tweet
Maserati's mid-engined supercar - the Bora - was followed-up by the Merak. It was launched at the 1972 Paris Motor Show and was a direct competitor for the Ferrari Dino 246 and used a stretched version of the Maserati-built four-cam V6 that had debuted in the Citroen SM. At the time, the Citroen company owned Maserati, so the Merak made use of the SM's transmission and power-operated, all-disc braking. Derived from a V8 engine designed by the great Giulio Alfieri, Maserati's V6 was increased in capacity from the SM's 2,675cc to 2,965cc for the Merak and developed 190bhp. Top speed was in the neighborhood of 152 mph. The car featured a unitary chassis and an all-independent suspension. Other features of the Merak included 2+2 seating and superior all-round vision thanks to its rear 'flying buttresses'.

A more powerful version, the 'SS', arrived for 1975, followed later by a 2.0-liter version - the Merak 2000 GT - introduced to take advantage of Italy's taxation rates for vehicles displacing less than 2,000cc.

Production of the Merak continued until 1983, after 1,832 had been built. Only 630 of these being the original version which had a production lifespan of 1972-1974.

Chassis no. AM122US1382
This is a numbers-matching Merak that has had only two private, San Francisco Bay Area-based owners from new. The first owner was Mr. William Bradley of Mountain View, California. It has the rarely seen European-specification chrome bumpers, direct from the Maserati factory in Italy. These bumpers replaced the much-disliked US 'impact bumpers' which did no favors to the attractive wedge-shaped GT.

The second owner was Frank Pepler of San Francisco, who had a complete engine-out restoration performed to Concours standards. The car was refinished in its original fly yellow color with its aluminum flying buttress rear roof pillars. Inside there is a black leather interior with a mouse hair dashboard. There is a Blaupunkt AM/FM radio, automatic antenna, clock, and power windows.
By Daniel Vaughan | Nov 2013
The Maserati Merak was essential a study in the art of producing a super-car on a budget. The Merak shared many design similarities to the Bora, Maserati's other super-car during this time. The engine and gearbox were supplied by Citroen, a French automobile manufacturer and major stakeholder of Maserati.

The interior of the car was also influenced by Citroen. However, in 1975 the interior dash was redesigned to eliminate some of the frustations caused by the hard-to-read gauges and too many warning lights. A new engine was introduced which increased the displacement to 3.0 liters. Weber 44DCNF were now used.

In 1977 the Bora production ceased. The Merak was now the only super-car being produced by Maserati. The interior was once again updated and a new badge, the Merak SS, adorned the car. Due to US introduction of the Merak, an electric motor was used in-place of the hydraulic system that controled the headlight raising.
By Daniel Vaughan | Nov 2007
McLAREN P1™ GTR TO DEBUT ALONGSIDE UNIQUE 650S AT CHANTILLY ARTS & ELEGANCE AS DEVELOPMENT CONTINUES
◾McLaren to exhibit at inaugural Chantilly Arts & Elegance event in France ◾McLaren P1™ GTR design concept to make European debut as development continues ◾Development shots of the McLaren P1™ GTR show race track-inspired camouflage ◾Unique MSO-commissioned 650S Coupé to be showcased The McLaren P1™ GTR design concept will make its European premiere at this weekend's Chantilly Arts & Elegance concours (6-7 September), following a global unveil last month at the Pebble Beach automotive wee...[Read more...]
FERRARI AT THE GOODWOOD FESTIVAL OF SPEED 2014
Yesterday, on the opening day of the Goodwood Festival of Speed, Ferrari unveiled its new, spectacular, California T which brims with a host of new technological solutions, not least of which is its 8-cylinder turbo engine. Maranello's engineers have created an entirely new power unit which delivers absolutely superb levels of performance, blistering pick-up and the most exhilarating soundtrack any turbo has ever yielded. The California T retains its predecessor's versatility, with a folding har...[Read more...]
DEDICATED NEW WEBSITE LAUNCHED FOR THE 2014 CONCOURS OF ELEGANCE AT HAMPTON COURT PALACE
◾All-new website launched for the 2014 Concours of Elegance ◾Dedicated Concours of Elegance website whets the appetite for the 2014 event at Hampton Court Palace (5-7 September) ◾Website includes the latest Concours news, plus a flavour of the exceptional car line-up, the unique Royal Palace location, entertaining at the event, Concours partners, ticket sales, image and video galleries, charity details, plus everything else the Concours enthusiast could wish to know An all-new website - ded...[Read more...]
BMW 4 SERIES CONVERTIBLE WILL MAKE ITS WORLD DEBUT AT THE 2013 LOS ANGELES INTERNATIONAL AUTO SHOW
Additional Featured BMW Vehicles to Include: BMW i3, BMW 4 Series Coupe, BMW X5, BMW 5 Series Sedan, and the North American Debut of the BMW K 1600 GTL Exclusive Motorcycle Early Test Drives of the BMW i3 to Take Place in Conjunction with the Auto Show The new BMW 4 Series Convertible will make its world debut and the BMW i8, BMW 5 Series Gran Turismo and BMW Concept X4 will make their North American auto show debuts at the 2013 Los Angeles International Auto Show on Wednesday, Nove...[Read more...]
TOYOTA GT86 IS CAR BUYER'S COUPE OF THE YEAR
Announcing the award on Friday (1 March), Steve Fowler, Car Buyer Editor-in-Chief, said: 'The GT86 is a fine example of Toyota doing what it does best: understanding the needs of a target market and delivering – in this case a focused sports car that's all about driving enjoyment, yet at an affordable price.' It's a neat summary of the essential qualities that have made the low, light and lithe GT86 an instant hit with media and motorists alike. Giving the Toyota a 4.8-out-of-five rating...[Read more...]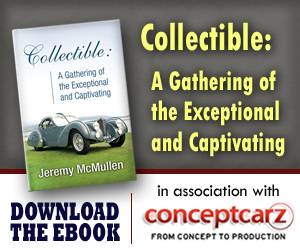 Maserati
Monthly Sales Figures
Volume
August 2014
1,233
July 2014
1,132
June 2014
966
May 2014
1,144
April 2014
964
March 2014
963
January 2014
567
November 2013
910
October 2013
623
September 2013
379
August 2013
326
July 2013
267
(More Details)
© 1998-2014. All rights reserved. The material may not be published, broadcast, rewritten, or redistributed.