1934 Chevrolet Master DA news, pictures, specifications, and information

Tweet
Chevrolet's sporty Master series Roadster offered upmarket style and sportiness for just $540. Still, open-car sales were declining as closed cars became more affordable in the 1930's. Sales of the 1934 Roadster totaled just 1,974 units; the style would be discontinued by 1936. Total Chevrolet production in 1934 included 452,412 Master Series models and 98,959 Standard models.

The 1934 Master Roadster offered plenty of mechanical sophistication. Weight was a relatively light 2,830 pounds, and the valve-in-head six-cylinder engine delivered smooth performance plus class-leading fuel economy. An all-new 'Knee-Action' independent front suspension was initially a big selling feature but soon was found to suffer from reliability problems.

This Master Roadster was purchased by the current owner in 1958, who restored it himself three years later. It has been maintained in restored condition ever since.
The 1934 Chevrolet Master DA Series came equipped with a six-cylinder engine that displaced 206 cubic-inches and produces 80 horsepower. It was a very versatile and popular vehicle with a variety of bodystyles to select from. It was available as a four-door Sedan, two-door town sedan, sport sedan, cabriolet, sport coupe, business coupe, roadster, and coach. The four-door sedan was the most popular with a total of 163,948 examples sold at a price of $580.

The Master Series was joined by the Standard Series for the 1934 year. The Master was hte more expensive of the two, with the highest price vehicle being the Master Series DA Cabriolet selling at nearly $700. The Master Series had grown slightly over its 1933 counterparts, though styling remained mostly unchanged. The most visible changes were in the front, with the new V-type radiator and grille. On the side, the three hood louvers were made smaller in length. In the front was a 'Knee-Action' suspension and coil springs. The rear had a semi-floating axle. Mechanical brakes could be found at all four corners and a three-speed manual gearbox was standard.
By Daniel Vaughan | Aug 2008
Chevrolet introduced their new six-cylinder engine for 1929 and it featured the company's traditional overhead valves and excellent cooling. The engine would continue to receive modifications and improvements over the years, making it into a very stable and reliable unit. It would earn the nickname, the 'Cast iron Wonder.' By 1934, Chevrolet had fitted the engine with improved lubrication and redesigned combustion chambers. It became available only on the Master Series and developed nearly twice the power of its predecessor with no increase in displacement.

Another important feature fitted on the 1934 Chevrolet's was Knee Action independent front suspension, courtesy of the Frenchman Andre Dubonnet. This setup used oil-filled combination spring and shock absorbers units.

This Master Series DA Sport Coupe has a high-quality restoration finished in brown with tan moldings and a contrasting orange stripe with matching wheels. The fabric top insert is done in grained black vinyl. Inside, the upholstery is brown mohair and there is a wood-grain dashboard. The floor mats are brown rubber and there is a roll-down rear window, facilitating communication with the rumble seat passengers. Other options include whitewall tires with chrome trim rings, a windshield post-mounted spotlight, hood ornament, bumper guards, rumble seat, dual sidemounts with metal covers, and a trunk rack below the rumble seat. There are fender skirts, twin horns, and an accessory hot water heater.

In 1984, the car was purchased by Dr. Atwood from Donald Childers of Des Moines, Iowa. This car has remained in the care of Dr. Atwood until being brought to auction in 2009. It has been well maintained and carefully preserved.

In 2009, this Sport Coupe was offered for sale at the Automobiles of Arizona auction presented by RM Auctions. The car was expected to sell for $35,000 - $45,000 and offered without a reserve. As bidding came to a close the lot had been sold for the sum of $52,800.
By Daniel Vaughan | Apr 2009
125+ VEHICLE BUILDERS COMPETE IN SEMA BATTLE OF THE BUILDERS
DIAMOND BAR, CA (October 21, 2014) – More than 125 vehicle builders and car customizers have been entered into the first-ever SEMA Battle of the Builders™ competition taking place at SEMA Ignited, Friday, November 7, 2014. The builders represent an elite group of individuals who have demonstrated extreme talent, creativity and craftsmanship in modifying cars, trucks and SUVs. Editors of leading automotive magazines – Sam Du from Super Street, David Freiburger from Hot Rod, and Fred Wil...[Read more...]
NISSAN TO RACE ON THROUGHOUT 2014
◾Next up is biggest test of the newest NISMO Athletes: the Spa 24 Hours ◾Bob Neville celebrates his 'Silver Jubilee' ◾A record 96 gamers coming to GT Academy Silverstone Race Camp over the summer LONDON, UK – The Spa 24 Hours is often the biggest test faced by the NISMO Athletes in their first year of competition. This weekend's race – the fourth 24-hour event for Nissan this year – sets the stage for the continuation of Nissan's racing social media campaign, which has struck a chor...[Read more...]
Silver Tsunami Practices Safe Driving Says AAA Survey
Despite popular belief, senior drivers engage in safe driving habits especially older women WASHINGTON, May 1, 2013 - Nine in 10 older drivers buckle up when they get behind the wheel and more than a third have taken driver improvement courses, according to data surveying more than 7,000 seniors. Survey findings, collected by AAA, the American Occupational Therapy Association (AOTA) and AARP also reveal that twice the number of women attended driver safety courses despite the fa...[Read more...]
NEARLY 50 VEHICLE DEBUTS CONFIRMED FOR THE 2012 LOS ANGELES AUTO SHOW
24 world and 25 North American premieres, plus first-ever Advanced Technology Showcase during Press Days LOS ANGELES, Nov. 12, 2012 -- The Los Angeles Auto Show confirmed today that nearly 50 vehicles will debut at the show Nov. 28-29 when it opens for Press Days and Nov. 30-Dec. 9 for the public. Just two weeks away, the show will feature world debuts ranging from electric vehicles to performance and luxury designs from a global array of the world's top automakers. The number o...[Read more...]
Waterfest 15
Waterfest was founded fifteen years ago as an annual refuge for an up and coming group of car enthusiasts. As its name proudly announces, the show was for water-cooled Volkswagens only. Long before Waterfest, air-cooled Volkswagens and the people who drove them had created an entire culture of car mania. VW Bugs, Buses, Things, Ghias, and others were frequently gathered in parking lots for makeshift exhibitions. Supremely fast Volkswagens sat next to slammed lowriders. Substance and style, both ...[Read more...]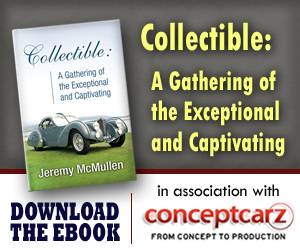 Chevrolet
Monthly Sales Figures
Volume
October 2014
155,965
September 2014
153,873
August 2014
185,930
July 2014
175,155
June 2014
188,567
May 2014
205,010
April 2014
181,648
March 2014
179,681
February 2014
153,913
January 2014
119,089
December 2013
153,493
November 2013
145,089
(More Details)
© 1998-2014. All rights reserved. The material may not be published, broadcast, rewritten, or redistributed.