1964 Ford Thunderbolt news, pictures, specifications, and information

Tweet
The 1964 427 Thunderbolt Fairlane was a specially prepared lightweight drag vehicle capable of operating in the low 11 second bracket.

The car came equipped with a 427 High Riser racer engine with unique ram air induction system, dual four barrel Holley carburetion, 12 to 1 compression ratio, tubular headers, aluminum scatter shield, four-speed transmission, revised drag suspension, trunk mounted battery, electric fuel pump, heavy duty brakes, tachometer, gauges, special wheels and drag tires.

This vehicle was the #2 unit built and was delivered in October of 1963. The car was restored to 1964 'match race' configuration, including aluminum radiator and water pump, Plexiglas windshield, fiberglass doors, and ultra light hood and front fenders.

Even a set of the original tires and rims that ran on the car from 1964 were located and incorporated in the restoration. All of the original body components, Plexiglas, and exterior trim were refurbished and retained. The re-lettering of the car was done by the same person who originally lettered the car in 1963.

A total of 100 units, 41 four-speed and 59 automatic transmissions were built. Of those original Thunderbolts, there are approximately 60 still in existence.
This is the first Ford 'Thunderbolt' produced. It has been owned by Snyder Specialty Cars since 1990. The restoration was performed in the mid-1980s.

The Thunderbolt, which was intended to be used at the drag strip, was powered by a 427 cubic-inch Ford V-8 that produced 425 horsepower.

It was prominently displayed at the Ford Motor Company 100th anniversary celebration at Ford World Headquarters as well as by Ford Motor Company at the 2009 Specialty Equipment Manufacturers Association (SEMA) show.
There were 100 cars ordered by FOMOCO. About 65 are known to still exist. Only about 25-30 are together and running. This is one of 2 or 3 that are still raced today. They were constructed by Dearborn Steel Tubing, a subcontractor hired by FOMOCO to modify the small-block chassis to accommodate the 427 engine and transmission. The price tag was $3,780 for the 4-speed and $3990 for the automatic. Some special weight-saving items included the aluminum front bumper, fiberglass hood and front fenders, Plexiglas side windows, radio and heater delete, rubber floor mat and lightweight bucket seats.

This car was the 53rd vehicle produced, delivered to Turner Ford in Wichita, KS in March of 1964. It was raced by Turner Ford for the first season, then sold and raced by various locals on and off. The current owner purchased the car in November of 1988 and restored in 1989. It has been raced and shown at various nostalgia events since that time.
KIA MOTORS AMERICA ELECTRIFIES LAS VEGAS WITH MUSIC-DRIVEN SOULS AT SEMA
Inspired by the Eclectic World of Contemporary Music, Kia Partners with RIDES Magazine and Popular Mechanics to Open the Show in Amplified Fashion ◾Five 2014 Souls debut with live mobile performances, featuring a cutting-edge DJ station and a pro-sound-quality, plug-in-ready amplifier on wheels ◾NBC's The Voice and Vans Warped Tour are represented with their own themed Soul urban hatchbacks ◾A rolling music museum Soul pays homage to the art form with memorabilia spanning multiple genr...[Read more...]
TICKETS NOW AVAILABLE FOR SST ON THE STRIP AT CAESARS PALACE
Charlotte, N.C. (November 1, 2013) – Not since 1984 has a major motorsports event taken place within steps of the world-famous Las Vegas Strip, but that changes Friday, November 8 when Caesars Palace Las Vegas hosts SPEED Energy Stadium Super Trucks on a temporary circuit which sends the trucks flying literally through the Caesars Palace Marquee. Tickets are now on sale at the Caesars Palace SST Ticket Page. With fewer than 4,000 tickets available, SST officials strongly encourage fan...[Read more...]
UPDATE/DATE CHANGE: SST HITS JACKPOT AT CAESARS PALACE LAS VEGAS DURING SEMA WEEK
Charlotte, N.C. (October 22, 2013) –Caesars Palace Las Vegas has hosted some of the greatest entertainment acts in the world – from Evel Knievel, to Frank Sinatra and Celine Dion, to the Formula One World Championship events in 1981 and 1982. On Thursday, November 7, 2013, taking part simultaneously with the automotive industry's premier trade show, SEMA, Las Vegas history will once again be made as the SPEED Energy Stadium SUPER Trucks™ event (SST) makes its way to Caesars Palace on the ...[Read more...]
2014 Lexus Is Sport Sedan Designed To Deviate At 2013 Specialty Equipment Market Association (SEMA) Show
◾Lexus and DeviantART Challenge Creatives to Modify IS ◾25 IS Finalists Selected – Inspired by Performance and Design ◾First Place Submission to be Modified and Displayed at SEMA TORRANCE, Calif., – August 19, 2013 – The all-new 2014 Lexus IS sport sedan is getting closer to making its grand entrance this November at the Specialty Equipment Market Association (SEMA) Show in Las Vegas. The third-generation IS will turn heads at SEMA with new aggressive exterior styling demonstrated by...[Read more...]
RICHARD PETTY DEDICATES MUSCLE CARS FOREVER STAMPS
Raw power gets a stamp of its own today as seven-time NASCAR National Champion Richard Petty helps dedicate the America on the Move: Muscle Cars Forever stamps. Petty, his son Kyle and Postmaster General Patrick Donahoe will dedicate the limited-edition stamps at the Daytona International Speedway where 'The King' won a record seven Daytona 500 Championships. Typically equipped with big, powerful engines, these high-performance vehicles began roaring across America in the 1960s. The limite...[Read more...]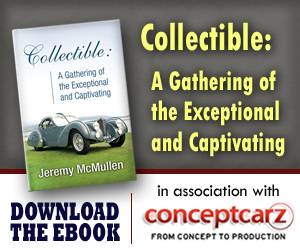 Ford
Monthly Sales Figures
Volume
September 2014
172,261
August 2014
214,028
July 2014
204,373
June 2014
214,793
May 2014
244,501
April 2014
203,552
March 2014
235,198
February 2014
177,286
January 2014
148,671
December 2013
210,074
November 2013
183,722
October 2013
184,854
(More Details)
© 1998-2014. All rights reserved. The material may not be published, broadcast, rewritten, or redistributed.