1938 Oldsmobile Series L news, pictures, specifications, and information

Tweet
Ransom E. Olds began producing automobiles in 1897. Oldsmobile was the first company to use the assembly line, but Ford Motor Company later added the conveyor belt. General Motors acquired Oldsmobile in 1908 and Mr. Olds later pursued another of his inventions, the power lawn mower. The Ideal Power Lawn Mower began production in 1914 and was eventually sold to the Indian Motorcycle Company in 1945.

1938 was a year of firsts and lasts for Oldsmobile. This was the last year General Motors would offer a rumble seat in any of their cars. It was also the first year that GM shared a common body among divisions (Cadillac, LaSalle, Buick and Oldsmobile). This was the first year for Oldsmobile to offer the safety transmission, which was an automatic transmission with a clutch. This car is one of 330 'L' series convertible coupes built in 1938; 16 are still knwon to exist. Approximately 21 were built with safety transmissions and this may be the only convertible coupe in existence with the safety transmission.

The top-of-the-line Oldsmobile for 1938 was the L-38 Convertible Coupe. Powered by an inline eight-cylinder engine, the exhibited L-38 is also equipped with the 'Automatic Safety Transmission' option. This unit provided semi-automatic shifting...the driver had to engage the clutch to get the vehicle moving, but could then shift up and down through the gears without declutching. In 1940, Oldsmobile introduced the General Motors Hydra-Matic fully automatic transmission.

The L-38 Convertible shared its basic Fisher body shell with the 1938 Buick, LaSalle and Cadillac 60 Series convertible coupes. Like them, the Oldsmobile came with a rumble seat - these were the last GM cars to offer such a configuration. The Olds exterior was distinguished by its advanced frontal design, with headlamps moved out onto the fenders. Inside, the instrument cluster was an unusual unit that suggested designs to come. Cars equipped with the Automatic Safety Transmission had a column shift in lieu of the conventional floor shift provided with the regular manual transmission.

The L-38 Oldsmobile Convertible was - and is - a rare car. Only 407 were built, including 77 for export. It is estimated that about 20 were equipped with the semi-automatic. This freshly restored example had been street-rodded before undergoing an exacting professional restoration to factory specs. It is finished in its original combination of Starlight Blue Metallic with grey top and red leather.
As the 1930s continued, the effects of the Great Depression dwindled and the economy continued to pick up steam. Oldsmobile restyled many of their vehicles for the 1937 model year and did mild refreshing for 1938. A new 'Automatic Safety Transmission' was introduced in 1937 which was a clutchless manual gearbox. The following year, it was optional on both the six- and eight-cylinder Oldsmobiles.

Oldsmobile offered two engine sizes for 1938, a six- and eight-cylinder unit. The six-cylinder had an L-head design with cast iron block and a displacement size of 230 cubic-inches. Power was rather impressive at just under 100 bhp. The eight cylinder displaced 275 cubic-inches and produced 110 horsepower. Both had a three-speed sliding gear transmission with synchromesh as standard, with the 'Safety Automatic' unit costing an additional $100.

There were two series, the Series F and the Series L. The Series F vehicles rode on a wheelbase that measured 117-inches. The Series L were fitted to 124-inch frames. Both the Series F and Series L could be purchased in a convertible, touring sedan, club coupe, two-door sedan, business coupe, two-door touring sedan, and four-door sedan. The most popular bodystyle was the Touring Sedan for both the F and L models. The Series F Touring Sedan saw production reach 36,484 while the similarly designed Series L saw about half that figure, at 17,987.

Among the more rare and sought after in modern times is the L-38 convertible. There were 475 examples produced, each having a base price of $1,160. A mere 68 were ordered with the factory sidemount enclosed tire - an important feature as this would be the final year Oldsmobile would offer a convertible with rumble seat and the sidemounted spare.
By Daniel Vaughan | Aug 2008
This 1938 Oldsmobile Series L Convertible Coupe was one of the first equipped with the new four-speed semi-automatic transmission called the 'Automatic Safety Transmission.' This accessory was actually built by Buick and they would begin using it on their own cars in 1938. The transmission featured a conventional clutch pedal, which the driver pressed before selecting either 'low' or 'high' range. In 'low', the car shifted between first and second gears. In 'high', the car shifted between first, third and fourth gears.

There were only 475 of these Series L convertible coupes built starting at $1,160. A Minnesota Oldsmobile dealer owned this car for $50 years. It has only 35,000 miles and is unrestored except for one repaint.
For more information and related vehicles, click
here
MAZDA6 EARNS 'TECHNOLOGY CHOICE AWARD' BY GREATER ATLANTA AUTOMOTIVE MEDIA ASSOCIATION
WASHINGTON, April 30, 2014 -- The Greater Atlanta Automotive Media Association (GAAMA) named the 2015 Mazda6 its 'Technology Choice Award' at its second annual Family Choice Challenge held on Friday, April 25th. 'A repeat winner at Family Choice Challenge, the Mazda6 consistently earns accolades for its impressive combination of style and substance,' said GAAMA President Nick Palermo. 'Upon first glance, the Mazda6 has the striking lines of a show car. But a more in-depth look reveals ...[Read more...]
VAUXHALL'S 'LIMITED EDITIONS' HAVE UNLIMITED SPEC APPEAL
◾ Limited Edition Vauxhalls get lavish standard specification ◾ Available on Astra GTC, Astra Hatch, Insignia and Corsa ◾ Prices start from just £8,995 for the fashionable Corsa Sting Luton – With exceptionally generous standard spec and prices starting from just £8,995, Vauxhall has bolstered its range with stylish new 'Limited Edition' models including Astra GTC, Astra 5-door hatchback, Insignia and Corsa. Available through Flexible Finance* or Flexible Personal Co...[Read more...]
Auctions America Continues Successful 2013 Season with its Annual Fall Carlisle Sale
• Auctions America rounds out its 2013 auction season in Carlisle, Pennsylvania, October 3-4 • Two-day Fall Carlisle sale, held in conjunction with the Carlisle Events Collector Car Swap Meet & Corral, features a diverse roster of 300 classics, exotics, muscle cars, hot rods, and customs • Auction highlights include a desirable 1967 Chevrolet Corvette 427/435 Roadster, a 1969 Chevrolet Camaro Z-28 RS Sport Coupe, and a 1960 Mercedes-Benz 190SL Roadster • Full event details and a frequentl...[Read more...]
2014 Honda Odyssey Arrives At Dealers July 2 Delivering More Value To Customers With Refreshed Styling
06/25/2013 - TORRANCE, Calif. The 2014 Honda Odyssey minivan arrives at Honda dealerships nationwide on July 2, refreshed with a host of powertrain, styling, interior, feature and safety upgrades, all designed to meet the needs of today's family. Key changes to the 2014 Odyssey minivan include the addition of a standard 6-speed automatic transmission on all trims resulting in class-leading fuel-economy ratings, enhanced safety equipment, cleaner front and rear exterior styling, plus revis...[Read more...]
Auctions America's 2013 Auburn Spring Event Offers Ultimate Collector Car Weekend
• Auctions America presents the first of two annual Auburn sales, May 9 – 11 at historic Auburn Auction Park in Auburn, Indiana • Multi-day sale lifts gavel on 600 quality collector cars and an assortment of memorabilia • Notable early highlights include selection of Hudsons from the respected John Soneff Collection • Weekend also features inaugural Antique Automobile Club of America Central Division National Spring Meet, and an extensive car corral and swap meet presented by Carlisle Events...[Read more...]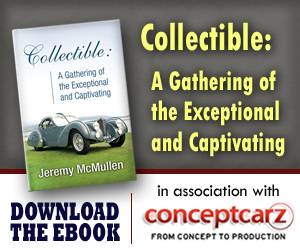 Similarly Priced Vehicles from 1938
Studebaker President ($1,100-$1,204)
Buick Series 40 Special ($945-$1,406)
Oldsmobile Series F ($875-$1,045)
Studebaker State Commander ($965-$1,365)
Chrysler C-19 ($1,125-$1,125)
Hupmobile Skylark ($1,045-$1,340)

Average Auction Sale: $137,500
© 1998-2014. All rights reserved. The material may not be published, broadcast, rewritten, or redistributed.