1968 Rolls-Royce Silver Shadow news, pictures, specifications, and information

Tweet
With the introduction of the Silver Shadow, Rolls-Royce brought its body/chassis engineering up-to-date by switching to unitary construction, while retaining all the traditions and hallmarks of a traditional hand-crafted product. The suspension system was an all-independent setup and the Shadows featured power-operated four-wheel disc brakes. The existing 6.2-liter V8 continued in the Shadows until it was enlarged to 6750cc in 1970. A GM400 automatic transmission and air conditioning were offered as standard equipment.

This Silver Shadow was built before the need to conform to the USA's safety laws. It was first registered on June 1st of 1968 in France and has had just four owners from new. The first owner was Antenor Patino, who owned luxurious properties in Paris, France and Lisbon, Portugal. He was the son of Simon Patiño, the Bolivian industrialist who was ranked among the world's wealthiest men at the time of his death in 1947.

Following Patino's death in New York in 1982, the Silver Shadow was purchased by Marcel Diennet who took the car to Beverly Hills, California. In 1999 the Shadow was acquired by the third owner, Pierre Corbin, a resident of Paris and Normandy, France. Mr. Corbin owned the car until 2005 when it was acquired by the current (fifth) owner, a resident of the South of France. The car is finished in Masons' Black with original beige leather interior, and features special wood trim.

In 2012, the car was offered for sale at Bonhams Auction in Monaco. It had an estimated value of $16,000 - $22,000. Bidding failed to satisfy the vehicle's reserve and it would leave the auction unsold.
By Daniel Vaughan | Jan 2013
Rolls-Royce's most significant model since the Silver Ghost was the Silver Shadow which , took 11 years to come to fruition and included many technical refinements. Únder the code name Tibet, this model was the first Rolls-Royce to use monocoque or unitary construction.

The Silver Shadow was a huge technical leap forward from its predecessors. The car had every luxury option possible at the time. Gear change, windows, seat adjustment, fuel filler cap, aerial, air conditioning and heating were all electrically operated. A hydraulic system wîth pumps operated from the camshaft was also a considerable advance, as were power-operated disc brakes and self-leveling independent suspension.

The Silver Shadow was launched in October 1965, priced at 6,556 pounds. This made it 900 pounds more expensive than the Cloud III, but in technical terms the Silver Shadow was superior - easily the most superior model ever offered by Rolls-Royce up to that point.


Early cars were powered by the 6.23 liter V8, but in 1970 it was increased to 6.75 liters to compensate for increasingly tight and power-sapping emissions legislation.

The Silver Shadow II was introduced in 1977 and was an improved version of the previous model wîth changes in external appearance, particularly wrap-around black bumpers wîth an air dam underneath; handling was also improved. The long-wheelbase Silver Wraith II had four inches more rear legroom.

The Silver Shadow and Silver Shadow II were destined to become the best selling Rolls-Royce cars ever produced and they remain to this day a Great British icon.
Source - Rolls-Royce Motor Cars Ltd.
Responsible for achieving the largest production volume of any Rolls-Royce, the Silver Shadow was introduced in October of 1965 at the Paris Auto Show. The most successful model ever produced by Rolls-Royce, the Silver Shadow had a remarkable production rate of 16,717 units sold during its 12-year run. For such an expensive model, this was quite an achievement. This vehicle was to be the future of Rolls Royce Motors, a product of more than ten years of development, filling a gap between the Silver Cloud buyer and the new generation of Rolls owners. A luxurious vehicle produced in Great Britain, the Silver Shadow was the first Rolls-Royce to use a monocque chassis.

The Silver Shadow had a more modern appearance in comparison to its predecessor, the Silver Cloud. The styling was a product of Crewe's in-house styling department, led by Jon P. Blatchley. Unitary construction, the absense of a separate frame resulted in more room for passengers, and easier access for luggage towing. It also featured much more practical updates that included disc brakes rather than drum brakes, and independent rear suspension with automotac level control instead of the previous live axle design of previous vehicles. The standard Silver Shadow had a wheelbase that measured at 5.17 metres in length.

During its first year of production, the Silver Shadow came at a base price of $19,700 and weighed 4,700 pounds. Two door saloons were available from 1966 on, and a convertible was offered the following year.

From 1965 until 1969, the Silver Shadow had a 172 hp 6.2 L V8 and updated to a 189 hp 6.75 L V8 from 1970 to 1980. These powerplants were merged to a General Motors-sourced Turbo Hydramatic 400 transmission. Pre-1970 right-hand-drive models used the same 4-speed automatic gearbox as the Silver Cloud.

The Silver Shadow also featured an impressive high-pressure hydraulic system that was licensed from Citroën and showcased dual-circuit braking and hydraulic self-levelling suspension. In the beginning both the front and rear of the vehicle were controlleed by the leveling system. This was updated to only rear levelling as most of the work was done from this area.

The Silver Shadow II was introduced 1977. A bridge between the Silver Spirit that eventually followed in 1981. This newest version included technological advancement modifications to the front suspension that improved handling remarkably, along with rack and pinion steering. The bumpers were also updated from chrome to alloy and rubber.

To counteract power-robbing and ever growing stringent smog regulation, the 6750cc V8 engine was updated. The aluminum-silicon cylinder block with cast iron wet liners and aluminum alloy heads continued to remain on the engine.
In 1969 an optional longer wheelbase variant added an extra 4 inches to provide additional rear seat legroom. Several of these models were fitted with a privacy glass divider. These models today are still sought after by collectors today. These models were eventually renamed the Silver Wraith II in 1977. Updated with an Everflex covered roof, different wheel covers and a rear opera-style window the Silver Wraith II was quite a popular vehicle.
By Jessica Donaldson
CADILLAC ESCALADE FEATURES BOSE® CENTERPOINT® SURROUND SOUND SYSTEM
• Escalade equipped with one of the most advanced sound systems from Bose
NEW YORK – Cadillac today is showcasing the all-new Bose audio system in the 2015 Escalade luxury utility vehicle. The Centerpoint® surround sound system is the most advanced system from Bose ever in a Cadillac. Customized exclusively for the Escalade, the Bose system features new technologies that help heighten the sophisticated in-vehicle experience for Cadillac's new flagship SUV. 'Bose's expertise i...[Read more...]
ROLLS-ROYCE MOTOR CARS PREVIEWS PHANTOM DROPHEAD COUPÉ BESPOKE WATERSPEED COLLECTION
Rolls-Royce Motor Cars is delighted to reveal an exclusive sketch of the Bespoke Waterspeed Collection, a series of 35 Phantom Drophead Coupés that seeks to celebrate a seminal act of British daring and endeavour. On the morning of 1 September 1937, at the height of the battle between the United States and Great Britain to be the fastest nation on water, Sir Malcolm Campbell headed out onto the calm blue waters of Lake Maggiore on the Swiss-Italian frontier. On taking the wheel of his Bluebir...[Read more...]
BENTLEY IS COMING TO BELARUS
•Bentley to open first-ever dealership in Belarusian capital •New sales and aftersales point will open in Summer 2013 (Crewe / Minsk. 8 May 2013). Bentley will expand its presence in the fast-growing Eastern Europe region later this year, with the opening of its first-ever dealership in Belarus. Located in the heart of the capital, Bentley Minsk will open in Summer 2013, and will offer sales and aftersales services to customers of the luxury British brand. Bentley Minsk will pr...[Read more...]
Rolls-Royce Motor Cars At Autochina Shanghai 2013
• Asia Pacific premiere for Wraith, the most powerful, dynamic Rolls-Royce in history
• World debut of Alpine Trial Centenary Collection Ghost – the first Bespoke car to pay homage to a heritage Rolls-Royce
• Record year for Bespoke in China
• Plans to ensure continuing sustainable growth in China and Asia Pacific announced
Wraith, the most powerful, dynamic motor car in Rolls-Royce Motor Car's 109-year history made its Asia Pacific debut at AutoChina Shanghai o...[Read more...]
BENTLEY INTRODUCES THE NEW FLYING SPUR TO CHINA
•Ultimate luxury sedan Flying Spur makes China debut at Auto Shanghai •Joined by flagship Mulsanne and fastest production Bentley model ever •Bentley reinforces commitment to Greater China with expansion plans (Shanghai, 19 April 2013) Today at the Auto Shanghai 2013, Bentley introduces the new Flying Spur to Greater China, alongside the Continental GT Speed, Bentley's fastest production model ever and its pinnacle flagship model, the ultra-high luxury Mulsanne. Bentley also annou...[Read more...]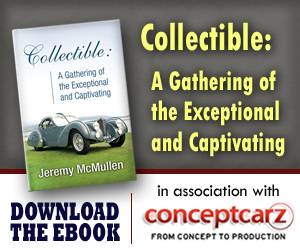 Rolls-Royce
Monthly Sales Figures
Volume
November 2014
75
October 2014
75
September 2014
75
August 2014
75
July 2014
75
June 2014
75
May 2014
75
April 2014
75
March 2014
75
January 2014
86
October 2013
84
September 2013
84
(More Details)
© 1998-2014. All rights reserved. The material may not be published, broadcast, rewritten, or redistributed.