1932 Lincoln Model KA news, pictures, specifications, and information

Tweet
Lincoln was founded in 1920 by Henry Leland and the cars that bore its name quickly gained a reputation for outstanding quality and exceptionally well engineered. Two years after the introduction of the first model, the company was sold to the Ford Motor Company and positioned for the upscale market. The deal had been championed by Henry Ford's son Edsel.

In 1932, Lincoln introduced the Model KA and fitted them with V8 engines. They were offered in seven different standard body styles and priced lower than previous K models.

This example is a 2/4P Coupe and one of the finest still left in existence. It is all original and never been given a restoration. It is painted in two-tone beige and olive brown paintwork in the interior. The engine is the same one that was installed in the vehicle at the factory.

In 2008 this 1932 Lincoln Model KA V8 Coupe was brought to RM Auctions 'Vintage Motor Cars of Meadow Brook' where it was estimated to sell for $80,000-$110,000. As bidding came to a close, the lot would fail to find a buyer willing to satisfy the vehicles reserve. A high bid of $75,000 was close, yet not enough.
By Daniel Vaughan | Sep 2008
Becoming a vehicle that was known for luxury, the Lincoln underwent a total transformation in 1931. Re-powered, re-styled, and becoming lower-priced, this entire transformation was done under the censorship of Edsel Ford. The Lincoln Model K replaced the Model L, and only a total of forty five models were ever produced.

With an increased horsepower from 90 to 120, the newly added Stromberg carburetor increased the engine with 384.8 cubic inches. With a price significantly lower than any other Lincolns, the Model K 7-passenger Touring vehicle was used primarily as a limousine. Though at $4,400, the model K still cost ten times the amount of a Ford.

The largest updates were contained in the body style. The wheel base was now increased to 145 inches with a longer hood, and rounded bumpers which now gave it a low and sleek profile. Dual trumpet horns and large bowl-shaped head lights now gave the front a stunning look. Utilized mainly as a limousine, sales were less than half of what they were in the late 1920s due to the Depression.

A reflection of the earlier Ford Model K, the Lincoln K-series was a luxury vehicle line that was produced until 1942. A V12 became standard in 1933, while the original K-Series featured a 385 in³ (6.3 L) V8. The option of ordering a fully custom coachwork was available for customers.

Appearing on a new chassis in 1931, the original Model K had a 145 in (3683 mm) wheelbase. Available as a dual cowl model, factory bodies were a 2 or 4-door phaeton. A derivative of the earlier L-series 60° V8, the 384.8 in³ (6.3 L) engine had a dual downdraft Stromberg carburetors, altered timing upped power to 120 hp (89 kW), and higher compression.

Splitting into two lines in 1932, the Lincoln K-series featured the carryover Model KA and the new V12-powered Model KB. The engine output was pushed to 125 hp (93 kW) while the V8 car reverted to a 136 in (3454 mm) wheelbase. Producing 150 hp (112 kW), the KB featured the marque's new V12, 447.9 in³ (7.3 L) 65° L-head unit. These two new lines featured a new grille with less of a surround, and vent doors rather than vertical louvers on the sides of the hood. Both series also featured a parking light on top of each front fender and 18 inch wire wheels.

The Model KA V8 engine was replaced in 1933 with a new 381.7 in³ (6.3 L) V12. The large KB engine shared very few similarities with this new L-head engine. Only a few minor changes that were readily visible occurred on the 1933 K-series. The return of hood louvers and the deletion of the bar linking the headlights were by far the most obvious updates. The chassis was also revised, along with thermostatic shock absorbers and transmission.

In 1934, the V12 engines were replaced by a single 414 in³ (6.8 L) version of the updated model KA V12. The KA and KB nameplates now denoted the wheelbase only. For this year, the only styling updates included the replacement again of the louvers with doors on the side of the hood, and a body-colored grille surround.
For 1935, the Lincoln line was trimmed down considerable, as all vehicles where simply referred to as the Model K. Putting focus on the lofty over-$4,000 segment, the marque was attempting to improve profitability, though unfortunately limiting sales in the depression devastated US.

The following year, a more modern Lincoln Zephyr was debuted. Costing much less, the Model K's days were considerably numbered. However, despite its high $4700 price-tag, a 7-passenger Model K limousine was the marque's best-selling model for 1936. A new and improved raked windshield and pressed steel wheels were also part of this years update.

Continuing in production for the next five more years, the Model K unfortunately faced a decrease in sales in comparison to the more modern Zephyr and the new flagship Continental which became more appealing to buyers. Though production was mostly ended with the 1939 model year, one final Model K, the 1942 model was a one-off 'Sunshine Special' convertible limousine that was built especially for President Roosevelt.
By Jessica Donaldson
For more information and related vehicles, click
here
RM SECURES ONE OF THE MOST SIGNIFICANT FORD GT40S IN EXISTENCE FOR ITS FLAGSHIP MONTEREY SALE
• RM Auctions lifts gavel on a multi-million-dollar 1965 Ford GT40 Roadster Prototype, chassis GT/108, at its highly anticipated Monterey sale, August 15–16 in California • Fresh to the market following more than two decades in single-ownership, GT/108 served as a Ford/Shelby American development/demonstrator vehicle in the 1960s and was driven by the likes of John Whitmore, Dickie Atwood, Ken Miles, and Carroll Shelby • The GT40 Prototype leads an exceptional series of more than 100 blue-chip...[Read more...]
FORD MUSTANG HERO CAR FROM UPCOMING 'NEED FOR SPEED' MOVIE HEADED TO BARRETT-JACKSON AUCTION BLOCK
◾Ford-designed and built custom wide body Mustang used in the new movie 'Need for Speed' will be auctioned for charity ◾All-new 2015 Ford Mustang and 2015 Ford F-150 will be on display at the auction in West Palm Beach, Fla. ◾Ford will offer ride-and-drives at the auction in vehicles from its 2014 lineup; Shelby GT500, Focus ST and Fiesta ST are primed for hot-lap experiences A custom 2014 Ford Mustang GT starring in the new movie, 'Need for Speed,' will be auctioned off for charity by Ford...[Read more...]
Ford Fund Sends World War Ii Veterans To Visit World War Ii Memorial In D.C. On D-Day; Announces $278,000 Grant To Dav
◾Ford Motor Company Fund is sponsoring an Honor Flight for World War II veterans to visit the National World War II Memorial in Washington, D.C., on the anniversary of D-Day – one of three Ford-sponsored Honor Flights in 2013 ◾Ford Fund announces $278,000 in grants to DAV (Disabled American Veterans), bringing its total support for veterans to more than $6.5 million since 1996 ◾Ford Motor Company's support of veterans dates back to 1922 DEARBORN, Mich., June 6, 2013 – On the 69th ann...[Read more...]
TechShop and Ford Celebrate One Year of Innovation in Metro Detroit; Benefits Emerge from Entrepreneurial Spirit
•TechShop Detroit – a do-it-yourself workshop and fabrication studio where prospective inventors, makers and hackers can rent space to have access to high-tech equipment – celebrates its first anniversary with an event June 1 •In the past year, Ford's Employee Patent Incentive Program, in conjunction with TechShop, has in part led to 50 percent more patentable ideas by Ford employees •TechShop offers members a chance to tinker and test out new, innovative ideas with equipment on site to better...[Read more...]
GM Design: 85 Years of Making Art That Moves You
As GM Design celebrates its 85th birthday this month, the 1,900 men and women in GM's 10 global design centers are focused on the future, united in their vision to entice consumers to fall in love and see vehicles as they do: art that moves you. 'Our global team is united around its passion for designing vehicles that make an emotional connection with customers,' said Ed Welburn, GM vice president, Global Design. 'What was true 85 years ago is still true today: A designer's role is to create...[Read more...]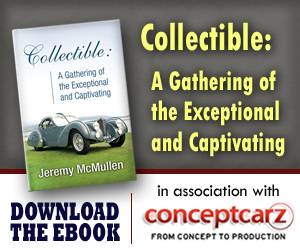 Lincoln
Monthly Sales Figures
Volume
July 2014
7,863
June 2014
7,271
May 2014
8,845
April 2014
6,803
March 2014
8,969
February 2014
6,661
January 2014
5,973
December 2013
7,984
November 2013
6,727
October 2013
7,131
September 2013
6,453
August 2013
8,192
(More Details)
© 1998-2014. All rights reserved. The material may not be published, broadcast, rewritten, or redistributed.