1931 Oakland Series 301 news, pictures, specifications, and information

Tweet
1931 was the last year for Oakland. With the effects of the Great Depression, weighing heavy everywhere, Pontiac, the lower-level 'companion car' outsold Oakland by seven times. By the 1932 model year, General Motors officially changed the name of the Oakland Motor Company to Pontiac. This was the only case in GM history where the original marque was dropped in favor of its junior model. This attractive cabriolet is featured in the new book, The Art and Colour of General Motors.
Oakland produced 13,408 examples of their Model 301 in 1931 with production ending on October 8th of 1931. The bodies, designed by Fisher, were mostly carried over from the prior year, but did grow in length and moved closer to the ground. They were similar to their Pontiac siblings but rode on a wheelbase that was five-inches longer, at 117-inches. The engine was a 251 cubic-inch V8 that produced 85 horsepower and mated to a new synchromesh three-speed gearbox. The 13-inch diameter drums provided the stopping power.

The Series 301 was available in six different bodystyles including a coupe, sedan, and convertible coupe. The most expensive was the custom sedan which sold for $1,055.
By Daniel Vaughan | Sep 2008
NISSAN CELEBRATES WITH MORE THAN 60,000 U.S. LEAF OWNERS DURING 'NATIONAL DRIVE ELECTRIC WEEK'
NASHVILLE, Tennessee – More than 60,000 U.S. consumers have 'kicked gas' and are now driving the all-electric Nissan LEAF. To celebrate National Drive Electric Week, held Sept. 15-21, Nissan is the exclusive automotive sponsor for more than 130 grassroots events scheduled for markets across the U.S. and abroad. National Drive Electric Week, formerly National Plug In Day, started in 2011 as a series of local events aimed at spreading the word about plug-in vehicles. The annual event, wh...[Read more...]
MAZDA6 EARNS 'TECHNOLOGY CHOICE AWARD' BY GREATER ATLANTA AUTOMOTIVE MEDIA ASSOCIATION
WASHINGTON, April 30, 2014 -- The Greater Atlanta Automotive Media Association (GAAMA) named the 2015 Mazda6 its 'Technology Choice Award' at its second annual Family Choice Challenge held on Friday, April 25th. 'A repeat winner at Family Choice Challenge, the Mazda6 consistently earns accolades for its impressive combination of style and substance,' said GAAMA President Nick Palermo. 'Upon first glance, the Mazda6 has the striking lines of a show car. But a more in-depth look reveals ...[Read more...]
JEEP® WRANGLER NAMED SEMA'S 'HOTTEST 4X4-SUV' FOR FOURTH CONSECUTIVE YEAR
Jeep® Wrangler Named SEMA's 'Hottest 4x4-SUV' for Fourth Consecutive Year; Mopar Announces New Jeep Performance Parts and Accessories ◾Jeep® Wrangler recognized as 'Hottest 4x4-SUV' for fourth consecutive year at SEMA ◾New Mopar performance parts and accessories for the Jeep Wrangler have been added to the catalog of more than 300 already available Las Vegas - The Jeep® Wrangler was recognized as the 'Hottest 4x4-SUV' for a fourth consecutive year at the 2013 Specialty Equipme...[Read more...]
FIESTA ST DOMINATES GLOBAL RALLYCROSS AT X GAMES MUNICH
◾Ford Fiesta ST earned four of six Global RallyCross medals at X Games Munich ◾Fiesta ST – a well-known hot hatch born in Europe and on sale later this summer in North America – packs a punch with a 1.6-liter EcoBoost® engine producing nearly 200 horsepower DEARBORN, Mich., July 1, 2013– The Ford Fiesta ST won big over the weekend, taking gold, silver and two bronze medals to dominate Global RallyCross at X Games Munich. Click here to see a video of Fiesta ST ripping turns and scrappi...[Read more...]
VOLKSWAGEN CLAIMS BEST HIGHWAY FUEL EFFICIENCY, WITH SEVEN MODELS THAT ACHIEVE MORE THAN 40 MPG
• New Jetta Hybrid earns EPA fuel economy rating of up to 48 mpg; the first compact hybrid available with a turbocharged engine
Herndon, VA - With EPA estimated fuel economy ratings of 48 mpg on the highway, 42 mpg in the city, and a combined rating of 45 mpg, the Jetta Hybrid becomes the most fuel-efficient vehicle in the Volkswagen lineup and the seventh model capable of more than 40 mpg on the highway. With sales of the Jetta Hybrid beginning later this month, Volkswagen wil...[Read more...]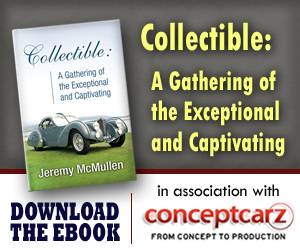 © 1998-2014. All rights reserved. The material may not be published, broadcast, rewritten, or redistributed.