1942 Cadillac Series 62 news, pictures, specifications, and information

Tweet
The 1942 Cadillac was dramatically restyled and introduced to the public in September of 1941. The streamlined design theme continued its evolution with the addition of elliptical front fenders extending deeply into the front doors. There were bullet-shaped front bumper extensions which were later given the nickname 'Dagmars.'

This 1942 Cadillac Series 62 Convertible Club Coupe was built on December 7th of 1941, the same day the Japanese attaked Pearl Harbor. On February 4th of 1942, civilian automobile production was halted and the American workforce was redirected to concentrate on the war-time effort.

This car is an original and unrestored example that has been driven 34,700 miles since new. There have been only two owners for this car prior to its acquisition at the 2008 auction. It is painted in Marlboro Blue and wears a replacement convertible top that it was given in the early 1960s. There are running boards, which were a no-cost option, a locking gas cap, and windshield washer. The convertible top and the radio antenna are both operated by a vacuum-cylinder system.

The interior has blue and beige upholstery and is well equipped with a radio, heater and defroster, and a Deluxe steering wheel with a day-night rearview mirror. The car is powered by a 346 cubic-inch V8 engine and mated to a Hydra-Matic Drive transmission with four forward speeds.

In 2008, this car was brought to the 2nd Annual Vintage Motor Cars of Hershey presented by RM Auctions where it was estimated to sell for $35,000 - $45,000. It was offered without reserve. Those estimates were proven accurate when bidding reached $39,600. The lot was sold.
By Daniel Vaughan | Oct 2008
The streamlined design theme continued its evolution on all Cadillac models in 1942, except on the large Series 75. There were elliptical front fenders extending deeply into the front doors, with a pair of bullet-shaped front bumper extensions (later nicknamed 'Dagmars' during the 1950s) made their first appearance on the front of a Cadillac. The basic 'egg-crate' grille design now displayed a more massive styling theme with fewer but larger bars. There was more generous trunk area, enlarged seats and additional floor space. The Convertible Club Coupe came equipped with an electrically powered convertible top mechanism.

Total Cadillac production amounted to just 16,513 units in 1942, with just 4,961 Series 62 models produced. Of those, an estimated 300 Convertible Club Coupes were built.

This car has been given a complete engine rebuild and traveled just over 2,000 miles since that time. It has completed several CCCA tours and was shown under CCCA scrutiny in 2008. The car has a back up light and a radio, a heater and a clock.

In 2009, this car was brought to RM Auctions 'Vintage Motor Cars of Meadow Brook' where it was estimated to sell for $60,000-$70,000. As bidding came to a close, the lot had been sold for the sum of $60,500, including buyer's premium.
By Daniel Vaughan | Sep 2009
The Harley Earl designed Cadillac Series 62 was a very large vehicle that featured a large, 6,390 cc (390 cubic inch) V-8 engine. The back had large fins that did little for performance and handling but was all about the style of the vehicle. The design of the vehicle was inspired by the space program and the era of jet engines. The large, 4400 lb car was fitted with drum brakes. These often wore out quickly. If a U-turn needed to be made, the driver would need a parking lot. The turning radius was 24 feet.

The name 'DeVille' would first be used in 1949 on the Coupe De Ville, and later on the 1956 Sedan deVille. The 1942, 1946 and 1947 versions were similar; they were completely different from the 1941 bodystyles.

The car was a luxury vehicle that could carry six individuals comfortably. The car was a convertible with the top being raised and lowered automatically. The interior had electrical gauges. The head lights would turn on at dusk and were also capable of switching from high beam to low beam when they sensed oncoming traffic. In total, there were eight lights on the front of the vehicle. The four on the top were the driving lights while the lights mounted on the bumper were the parking lamps. To add to the driving comfort, air suspension was used. This aided in providing a very soft ride but there was significant body roll when cornering. With the V8, it was capable of creeping to sixty in 11 seconds. This reinforced the notion that this Cadillac was built for comfort and not for speed. The drivers enjoyed the ride and they looked good cruising along, enjoying the large open road.
By Daniel Vaughan | Jan 2008
CHEVROLET SILVERADO GEARS UP FOR 2015
• New 8L90 eight-speed automatic supports capability, enhances efficiency
DETROIT – The all-new, GM-developed Hydra-Matic 8L90 eight-speed transmission is matched with the available 6.2L EcoTec3 V-8 engine in the 2015 Chevrolet Silverado 1500, supporting the pickup's capabilities with greater efficiency and refinement. It was designed with 11 percent greater torque capacity than GM's 6L80 six-speed automatic transmission, complementing the output of the 6.2L, which – at 420 h...[Read more...]
NEW 8-SPEED ENABLES QUICKER, MORE EFFICIENT CORVETTE
DETROIT – The all-new, paddle-shift eight-speed automatic transmission makes the 2015 Corvette Stingray faster and more fuel efficient, with 0-60 acceleration of only 3.7 seconds and an EPA-estimated 29 mpg on the highway. 'The Corvette Stingray is a great example of how we are leveraging engineering and technology to improve both efficiency and performance,' said Mark Reuss, GM executive vice president, Global Product Development, Purchasing & Supply Chain. 'No other car can match 460...[Read more...]
CELEBRATING 90 YEARS OF GM'S MILFORD PROVING GROUND
DETROIT – When the General Motors Milford Proving Ground opened in 1924 – 90 years ago this October – engineers lacked advanced tools and technology for safety testing. Judging from this video, some might say the only crash test dummies back then were human. Engineers today keep their distance during crash tests. No more riding the running boards until seconds before impact. Inside the vehicles being tested are heavily instrumented anthropomorphic test devices – dummies – who capture t...[Read more...]
2015 CHEVROLET AND GMC PICKUPS, SUVS TO OFFER EIGHT-SPEED TRANSMISSION
DETROIT – Chevrolet and GMC have confirmed a new eight-speed automatic transmission will be standard on 2015 Chevrolet Silverado, GMC Sierra and GMC Yukon Denali/Yukon XL Denali models equipped with the 6.2L EcoTec3 V-8. The GM-developed Hydra-Matic 8L90 eight-speed is approximately the same size and weight as the Hydra-Matic 6L80 six-speed automatic. Its 7.0 overall gear ratio spread is wider than GM's six-speed automatic transmissions, providing a numerically higher first gear ratio ...[Read more...]
CHRYSLER GROUP LLC AND FIAT S.P.A. ANNOUNCE MOST ACCESSORIZED VEHICLES AND TOP-SELLING ACCESSORIES
Mopar Offers More Than 25,000 Accessories Worldwide •Ram 1500, Jeep Wrangler and Dodge Challenger are most accessorized vehicles in North America •Side steps, Jeep Wrangler tops and floor mats are best-selling accessories in North America •Fiat 500, Fiat 500L and Jeep Grand Cherokee among most accessorized vehicles in other global regions •Top-selling accessories announced for Europe, Middle East, Africa, Asia Pacific and Latin America February 11, 2013 , Auburn Hills, Mich....[Read more...]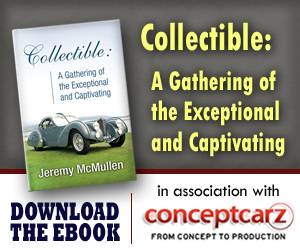 Cadillac
Monthly Sales Figures
Volume
July 2014
15,241
June 2014
13,941
May 2014
14,688
April 2014
13,900
March 2014
14,765
February 2014
13,437
January 2014
11,386
December 2013
18,165
November 2013
16,172
October 2013
14,792
September 2013
13,828
August 2013
20,255
(More Details)
© 1998-2014. All rights reserved. The material may not be published, broadcast, rewritten, or redistributed.