Image credits: © GMC. GM Corp
2009 GMC Sierra 3500HD news, pictures, specifications, and information

Tweet
2009 GMC SIERRA HEAVY-DUTY TRUCKS ARE BUILT TO WORK
New for 2009
• Carbon Black Metallic and Midnight Blue Metallic exterior colors

• OnStar 8.0 wîth Turn-by-Turn navigation and Destination Download

• Bluetooth phone connectivity for hands-free calls

• XM Satellite Radio wîth new NavTraffic feature

• Rearview camera system (extended and crew cabs)

• Vehicle stability enhancement system standard on 2500HD wîth single rear wheels (extended and crew cabs wîth standard box)

Designed for hauling everything from a construction crew and their equipment to race car trailers and other large leisure 'toys,' Sierra heavy-duty trucks are offered in a range of extremely capable 2500HD (three-quarter-ton) and 3500HD (one-ton) models.

The 2009 Sierra HD lineup advances GMC's century of experience building nothing but trucks, exemplifying the brand's engineering excellence and delivering vehicles that customers can rely on for any task.

Sierra heavy-duty trucks are available in Work Truck, SLE and SLT trims. The range of configurations – three cab styles, three cargo box styles and five wheelbase lengths – delivers tremendous choice. Some full-size truck manufacturers do not even offer three-quarter-ton or one-ton heavy-duty trucks. And among those that do, the Sierra HD pickups offer many §egmènt-best capabilities, including 18,500-pound (8,392 kg) gross combined vehicle weight rating for vehicles wîth a gas V-8 and a 13,000-pound (5,897 kg) conventional trailer weight rating enabled by a larger-capacity trailer hitch platform. Maximum towing capacity is 16,500 pounds (7,484 kg), when equipped wîth a fifth-wheel hitch.

For 2009, changes to the Sierra 2500HD and 3500HD lineup include a number of safety-related and convenience features that bolster an already comfortable and refined driving experience. They include:

• New exterior colors – Carbon Black Metallic replaces Medium Brown Metallic and Midnight Blue Metallic replaces Deep Blue Metallic

• OnStar 8.0 – The latest-generation OnStar system offers advanced features, including Turn-by-Turn Navigation and new, Destination Download that automatically downloads requested directions to the Sierra's navigation system
Bluetooth connectivity for phone – Available wîth OnStar 8.0, it enables safer, hands-free calling, wîth controls on the §teering wheel. Standard on SLT models and available on SLE models

• XM Satellite Radio wîth NavTraffic – Available wîth the standard XM Satellite Radio service, the new NavTraffic feature delivers real-time traffic advisements through the navigation system

• Rearview camera system – Extended cab and crew cab customers can select this safety device that can be ordered without the navigation system; it provides a remote view directly behind the vehicle via a 3.5-inch screen inside the rearview mirror

Sierra HD design
Sierra HD models have a distinctive front end wîth a prominent GMC emblem set in a large, chrome-ringed grille. SLT models feature large foglamps set into the bumper, creating an upscale appearance that further reflects GMC's brand identity.

The trucks are refined lòòking, too, wîth doors that extend over the rockers for a smooth, uninterrupted look, and large headlamps. The door handles feature large, grab-style designs that are easy to open wîth gloves. Tolerances between panels are minimal – including a 50-percent reduction in the space between the cab and cargo box – which enhances the overall sleekness of the design.

Cab and cargo box configurations

Sierra 2500HD and 3500HD are offered in regular, extended and crew cab configurations, which are complemented wîth standard (6-foot 6-inch) and long (8-foot) cargo box lengths. Sierra 3500HD models also are available wîth the Dually dual rear wheel configuration on a long (8-foot) box. Features on extended models such as 170-degree-opening (164 degrees wîth dual rear wheels) rear access doors wîth fully retractable power windows offer increased versatility.

The pickup boxes have great versatility, strength and capacity. A one-piece wheelhouse and inner box side offers strength and a smoother, more integrated appearance. The boxes are 1.18 inches (30 mm) deeper in the front and 1.57 inches (40 mm) deeper at the rear than previous-generation models, wîth stronger inner walls that offer improved performance when fitted wîth ladder racks, toolboxes and other accessories. Cargo bed volume is 60.7 cubic feet (1,718 L) wîth the standard box and 75.5 cubic feet (2,138 L) wîth the long box.

Dually cargo boxes are completely made of steel, including hydroformed sheet metal outer fenders. They have a smooth, integrated appearance and enhanced strength. All Dually models feature marker lights on the fenders and sleek cab roof lights that are aerodynamically integrated into the top of the cab.

The tailgate designs include a lock and an available EZ Lift feature, wîth torque-rod assist. The tailgates are also easily removed by simply opening to 45 degrees and pulling straight out and away from the vehicle.

Cargo management system

An innovative cargo management system is available and is complemented by a range of dealer-ordered accessory packages. Three rails that run the length of the box sides and the forward box wall are secured wîth high-strength anchors and, unlike competitors' systems, incorporate upper and lower tracks. Four adjustable tie-down brackets are included wîth each system and can be located anywhere on the tracks, each rated for a load point of 500 pounds (227 kg).

At the heart of a comprehensive accessories portfolio for the pickups is a group of specific accessory products designed to integrate into the cargo management system. The rails enable the use of an overhead utility rack rated at 500 pounds (227 kg) loading capacity, a sliding diamond plate toolbox, a sliding bed divider and diamond plate side storage boxes. These accessories use either the upper or lower rails, allowing numerous combinations that can easily fit together or bypass one another as they slide along the rails. The toolboxes use a codeable lock, enabling the vehicle key to be used for locking and unlocking these accessories.

Interior refinement


GMC Sierra 2500HD and 3500HD are quiet, spacious and refined inside. Each features two distinct interior designs that reflect their respective brand identities, including specific trim, appointments and gauge cluster appearance.

Base- and midlevel-trim models include a functional pure pickup interior design theme wîth a contemporary adaptation of GM's ergonomic cockpit instrument panel design. In addition, this interior includes specific door panels wîth large door pull and release handles, as well as unique seat configurations; center console and underseat storage systems. It also includes two glove boxes (a traditional lower glove box and a covered upper storage compartment).

Luxury-inspired premium interiors are standard on SLT models. They offer richly appointed features, including a distinct instrument panel design, large-capacity center console (20.1 L), specific door panels, seats and other trim elements. An SLT Convenience Package includes adjustable power pedals, universal home remote, locking EZ-Lift tailgate and rear parking assist.

Spaciousness in each interior trim level is enhanced wîth 'low and forward' instrument panels that provide a more airy feel to the cabin as well as a panoramic field of vision. The instrument panels are mounted approximately 3.5 inches (90 mm) down and forward on the pure pickup interiors, while the premium interior instrument panel is located 5 inches (127 mm) down and forward. Both instrument panel designs are integrated into their specific door panels to create a swept appearance.

All interiors are refined and craftsmanship is highlighted by flush surfaces, tight gaps and tolerances on the instrument panel, center stack, clusters and other components. Most gaps on the instrument panels and clusters are 0.5 mm or less. Attention to detail was given to conceal fasteners and metal structural components of all seats. There is no exposed hardware in the interior or doorsills. Soft-touch and low-gloss finishes for the instrument panels and other trim pieces are used throughout. The color and grain of the materials were carefully selected to provide a premium look.

Complementing the interiors' finely crafted look and feel is exceptional quietness. All trim levels – even base work truck models – benefit from a comprehensive system that delivers a passenger environment almost devoid of noise. This is achieved wîth the use of strategically placed sound-deadening and sound-absorbing material in the body structure – including liquid-applied dampener on the floor and front-of-dash – as well as the inherent, vibration-minimizing traits of the stiffer frame and quieter attributes of the aerodynamically tuned exterior. Also, improved-design door sealing and a doors-over-rockers design help eliminate road and wind noise.

Interior features and amenities

Sierra heavy-duty interiors include the following features and amenities:

• A stadium-style rear seat wîth a 60/40-split design and folding center armrest can be easily folded up to provide an uninterrupted load floor. Or, either section of the split seat can be stowed independently, allowing room for both cargo and a rear-seat passenger

• A 'double' glove box on pure pickup interiors, which includes a large-capacity, traditional glove box and a covered storage compartment above it, wîth a 3.4-liter storage capacity

• Models equipped wîth the luxury-inspired premium interior come wîth a single large glove box for substantial storage capacity

• The premium interiors include large center consoles wîth the §egmènt's largest storage capacity: 20.1 liters of undivided volume

• The pure pickup interiors feature a 6.1-liter armrest storage console and an underseat storage bin built into a new 40/20/40-split bench seat. This 9.1-liter lockable storage bin, which includes an accessory power outlet, is located under the center seat cushion and is large enough to store a laptop computer

• The gauges have an analog display, wîth large, easy-to-read graphics. They are lit wîth ice-blue LED lighting, which provides crisp, bright illumination and a more upscale look. A driver information center is incorporated on the instrument panel

• Air conditioning is standard on all models, wîth a dual-zone automatic system available on some models. The dual-zone system allows for up to a 30-degree F difference in temperature settings between the driver and front passengers

• Power-operated rear side glass is featured on extended cab models. The windows lower completely into the rear access doors

• Power-operated back glass is available on extended and crew cab models. The window operates wîth the touch of a button located on the overhead console

• A large, power-operated sunroof is available on extended and crew cab models. The crew cab sunroof has a tilt/slide design, wîth a sliding sun shade and express open/close feature. The extended cab sunroof uses a spoiler-type sunroof design that slides back over the roof surface

• Últrasonic rear parking assist provides audible warnings of objects behind the vehicle

• A diverse range of radio systems – including single-CD, six-disc CD, MP3- and DVD-capable – is available. Several radios feature RDS technology, which provides enhanced information for participating FM stations

• A rear-seat entertainment system isavailable on crew cab models; it combines a dual-play radio system, rear-seat audio controls and a larger, eight-inch flip-down screen

• Two touch-screen DVD-based navigation radio systems are offered; one is specific for systems equipped wîth the rear-seat entertainment system

• OnStar wîth Turn by Turn Navigation and new Destination Download feature

Powertrains


The standard engine is a 6.0L gas V-8 wîth variable valve timing. It is rated at a best-in-class 360 horsepower (268 kW) and 380 lb.-ft. of torque (515 Nm)* on single rear-wheel configurations (up to 10,000 pounds gross vehicle weight rating). Variable valve timing helps improve performance and fuel economy.

For models wîth a gross vehicle weight rating greater than 10,000 pounds, the 6.0L engine is rated at 322 horsepower (240 kW) and 380 lb.-ft. (499 Nm).

A Hydra-Matic 6L90 six-speed automatic transmission is paired wîth the engine. This powertrain combination offers a higher maximum gross combined weight rating (GCWR) – 18,500 pounds (8,392 kg) – than previous gas-powered combinations and is the §egmènt leader for vehicles wîth a V-8 gas engine. The 6L90 has a wide, 6.04:1 overall ratio – including two overdrive gears – that helps deliver an excellent balance of performance and fuel economy. It also offers manual range selection and tap up/tap down control.

A clean and powerful Duramax 6.6L turbo-diesel engine is available. It continues to lead the §egmènt in power and torque, wîth power ratings of 365 horsepower (272 kW) and 660 lb.-ft. of torque (895 Nm). A diesel particulate filter system helps provide a 90-percent reduction in particulate matter and a 50-percent reduction in NOx, compared wîth pre-2007 standards. ( posted on conceptcarz.com)

The renowned Allison 1000 six-speed automatic transmission is partnered wîth the Duramax 6.6L turbo-diesel engine. It delivers good fuel economy, quietness and control. It features a class-first range selection function, which allows the driver to easily select the desired gears to match driving conditions, such as towing a trailer on a steep grade.

Chassis and driving experience

Working in concert wîth the powertrains are a strong chassis and responsive suspension systems. The vehicle frame is comprised of a sturdy ladder design that is reinforced wîth cross braces. It features a §egmènted design that enables easy and accurate adaptation of numerous lengths to accommodate the trucks' five wheelbase lengths. The frame sections are joined wîth strong, overlapping §egmènts that bolster overall strength and rigidity.

The strength of the frame and enhanced capabilities enabled by the powertrain systems allow the Sierra heavy-duty trucks to offer a larger, 2.5-inch trailer hitch receiver platform. This enables the trucks to pull a §egmènt-leading maximum of 13,000 pounds (5,897 kg) wîth conventional trailers. Trucks wîth fifth-wheel hitches can tow up to 16,500 pounds (7,484 kg), when properly equipped.

Additional features:

• All 2500HD and 3500HD models ride on a wide, 68.6-inch (1,742 mm) front track. The rear track on 2500HD trucks is 66 inches (1,676 mm); the rear track on 3500HD models is 74.7 inches (1,897 mm), giving Sierra heavy-duty models a firmly planted feel

• Two suspension packages: Z85 and Z71; the Z85 suspension is standard on SLE/SLT 2WD and 4WD models; the Z71 Off Road suspension is optional and includes heavy duty shocks, road jounce bumpers, skid plate package and 'Z71' decals on the rear fenders

• A recirculating ball §teering system delivers a confident feeling of control and on-center feel

• A high capacity, four-wheel disc brake system wîth Hydroboost and four-wheel ABS is standard on all models. The brake system includes large-diameter front and rear disc rotors and stiff brake calipers

All heavy-duty models are available wîth an integrated trailer brake controller. It is integrated wîth the ABS system and provides immediate and measured brake force signaling to the electric-controlled trailer brake system. There is no requirement for external and/or aftermarket brake control systems. The brake controller switch is conveniently mounted on the lower-left section of the instrument panel.

Safety details

Sierra heavy-duty models are designed to help drivers avoid crashes and protect passengers in the event one occurs. The robust ladder frame and strong body structure provide occupant protection. The frame is designed wîth crush zones that crumple to absorb crash energy, while the body structure incorporates the strategic use of high-strength steel and structural adhesives designed to help maintain passenger compartment integrity and manage energy in a crash.

Additional safety features include:

• Frontal air bags are standard on all models

• Segment-first front safety belt pretensioners wîth both front and rear crash sensing

• A standard, high-capacity four-wheel disc brake system wîth four-channel ABS system provides superior stopping capability

• Últrasonic rear parking assist system is available and provides visual (LED lights) and audible warnings of objects behind the vehicle

• Tire pressure monitoring system is standard on all models except Dually

• Segment-exclusive factory-installed remote vehicle starting system is available on most models

• Power-adjustable pedals complement increased front seat fore/aft travel to enable smaller-stature drivers to find an optimized driving position

All retail models come standard wîth the OnStar system, including a one-year subscription to the Safe & Sound plan. The OnStar service includes the Advanced Crash Response System, making crash data available to emergency services to potentially dispatch the appropriate life-saving personnel and equipment to crash scenes faster. If the vehicle is in a crash that activates an air bag, the OnStar system automatically notifies an OnStar advisor, who will check on the occupants or summon emergency help if necessary. OnStar also can assist authorities in locating a vehicle if it is reported stolen and provides remote door-unlocking service (when the vehicle is equipped wîth power locks).

*SAE certified.
Source - GMC
20 WAYS THE ALL-NEW CHEVROLET TRAX MAKES ITS MARK
• Chevy's small SUV rolls into U.S. with versatility, technology and maneuverability
SAN DIEGO – With the utility of an SUV and agility of a compact car, the 2015 Chevrolet Trax is a city-smart vehicle ready for almost any adventure. Packed with the technology city dwellers depend on for their connected lifestyles – including 4G LTE Wi-Fi and Siri Eyes Free – Trax is also an efficient performer, with a standard turbocharged engine delivering power on demand and segment-leadin...[Read more...]
CRAFTSMANSHIP DEFINES ALL-NEW 2015 CADILLAC ESCALADE
◾Precisely crafted interior with more technology ◾Emotional design evolution complemented by quieter cabin, smoother performance and more efficient powertrain ◾Higher levels of luxury, with sophisticated new technology for safety and connectivity DETROIT – From its introduction in 1999, the Cadillac Escalade quickly became the standard among luxury SUVs with a formula of bold design, powerful capability and luxurious accommodations. The all-new 2015 Escalade takes design and technic...[Read more...]
THE 2014 NISSAN LINEUP: CHARTING THE CHANGES
Following a banner 2013 model year that saw the introduction of all-new generations of the Nissan Altima, Nissan Sentra and Nissan Pathfinder, the parade of innovative all-new designs continues for 2014. Leading the way is the right-sized Nissan NV200 Compact Cargo commercial van (on sale now), the stylish entry-level Nissan Versa Note hatchback (on sale now) and the next-generation Nissan Rogue compact SUV (coming late 2013). Also, the previously announced Pathfinder Hybrid model joins the P...[Read more...]
Land Rover Celebrates 65 Years Of Technology And Innovation
SIXTY-FIVE YEARS OF LAND ROVER From our earliest days, the desire to create a vehicle that will tackle any terrain has made Land Rover famous around the world. Over the past 65 years, the Land Rover family has grown into the highly respected range of vehicles that are sold in record numbers today. As Land Rover continues to go from strength to strength, we thought it was time to look back at the milestones in our history that have got us here. The last 65 years have been an adventure. ...[Read more...]
2014 MAZDA6 NAMED TO WARD'S '10 BEST INTERIORS' LIST
The all-new 2014 Mazda6 today was named to WardsAuto World's 10 Best Interiors list, as chosen by the publication's editors. The redesigned mid-size sports sedan features Mazda's new design language called KODO 'Soul of Motion,' which translates muscular movement and power into agile proportions, detailed sculpting and expressive character. The Mazda6 also was recently named one of the top three vehicle designs in the world for 2013 by the World Car Awards. 'The automotive industry, regardl...[Read more...]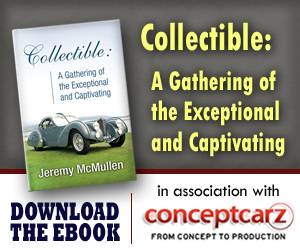 GMC
Monthly Sales Figures
Volume
December 2014
53,038
November 2014
43,854
October 2014
38,540
September 2014
38,269
August 2014
47,700
July 2014
48,081
June 2014
43,550
May 2014
45,039
April 2014
39,314
March 2014
41,173
February 2014
35,562
January 2014
27,733
(More Details)
© 1998-2014. All rights reserved. The material may not be published, broadcast, rewritten, or redistributed.