1956 Rolls-Royce Silver Cloud news, pictures, specifications, and information

Tweet
The Rolls-Royce Silver Cloud was the primary model manufactured by Rolls-Royce from April 1955 until March 1966. It replaced the Silver Dawn and was, in turn, replaced by the Silver Shadow.

The design of the Silver Cloud was a major change from the pre-war models and the highly derivative Silver Dawn. The main design work was by J.P. Blatchley. The chassis was a simple steel box section, welded together and very rigid. Construction was still split into chassis and pressed steel and aluminum coachwork (unibody construction did not arrive until the Silver Shadow.)

The engine was a 4.9-liter six-cylinder unit with twin SU carburetors; the transmission was a four-speed automatic. Brakes were hydraulic and assisted by the Rolls-Royce mechanical servo with 11-inch drums and suspension was independent coils at the front and semi-elliptic springs at the rear. Power steering became an option in 1956 along with air conditioning.

The British car magazine Motor tested a standard wheelbase factory bodied Series I in 1956, recording a top speed of 102.9 mph (165.6 km/h) and acceleration from 0-60 mph (97 km/h) in 13.5 seconds and a fuel consumption of 14.5 miles per imperial gallon.
The Rolls-Royce Silver Cloud Sport Saloon by James Young Ltd. was introduced during the second year of the Silver Cloud production. Just 24 examples of this body styles were built. At a list price of $19,600 they were a 50 percent premium over the contemporary works-built Silver Cloud saloon.

The Silver Cloud had a handcrafted aluminum body and custom appointed interior. The Silver Cloud 4.9-liter inline-six engine had aluminum cylinder heads and twin SU carburetors. Rolls-Royce built the automatic transmission, a 4-speed GM Hydra-matic, under license.

This right-hand drive Sport Saloon with coachwork by James Young of Bromley was delivered new in April of 1956. It was originally owned by Hubert Daniel, of the UK. The second owner was a San Diego Rolls-Royce Club member. It later passed to another Californian, who kept it for five years. In 2009, the car was purchased by the current owner (a British car specialist and the fourth owner).

The car has won Best in Show, Best in Class and First Place honors at various California events.

The odometer on the car currently shows 66,481 miles.

In 2012, the car was offered for sale at the Quail Lodge Sale in Carmel, CA presented by Bonhams Auction. The car was estimated to sell for $50,000 - $60,000 but was unable to find a buyer willing to satisfy its reserve. It left the auction unsold.
By Daniel Vaughan | Oct 2012
The next major model change took place in 1955 wîth the introductions of the Silver Cloud. It was fitted wîth the current 4,887cc engine, but a totally new pressed-steel body was designed and the streamlined, elegant and perfectly balanced look of this car made it an instant success. Most cars were fitted wîth an automatic gearbox although a few were manual.

The rear brakes were combined hydraulic and mechanical wîth the usual Rolls-Royce gearbox-driven servo. Front suspension was by unequal length wishbones and coil springs wîth rear semi-elliptic electrically controlled dampers. A top speed of 106 mph was possible.

The press called the new Silver Cloud the 'finest car in the world' and said, 'There is little doubt that these find new cars will carry on the maker's tradition and reputation.' They were right: orders came from all around the world, wîth an unprecedented number from America, where it proved to be extremely popular in Hollywood.


The Silver Cloud II, launched in 1959, retained the same body as the Silver Cloud I, but was powered by a completely new V8 engine of 6,230cc. Coupled wîth automatic transmission as standard, the Silver Cloud II set new standards of refinement and performance. The 'Autocar' wrote: 'Only by adopting advanced production methods and thereby increasing yearly output can a superlative machine like this be made today at a price its clientele can afford. The Rolls-Royce is one of very few surviving top quality cars; the maintained standard of overall excellence is rewarded by full order books, and a world reputation which has never stood higher.'

In 1962, a lower bonnet line and twin headlamps were introduced and the Cloud III was born. Engine power was upped by 15% and the top speed rose to 117 mph. The compression ratio was increased and the 1-inch SÚ carburetors replaced by 2-inch units.

A 1963 road test stated: 'It is a pity that a connoisseur's car like the Rolls-Royce remains far beyond the dreams of the vast majority of the World's motorists, but good to know that cars of this quality can be built still and that there is a healthy market for them. They set a standard that is really appreciated best when one returns to driving lesser cars.'


The Silver Cloud range prompted the immortal line used in its advertising, 'At 60 miles an hour the loudest noise in this new Rolls-Royce comes from the electric clock.'
Source - Rolls-Royce Motor Cars
The last of the Rolls-Royce separate-chassis cars from Crewe, the Silver Cloud was the main vehicle manufactured by Rolls-Royce from April 1955 until March 1966. The Silver Cloud replaced the Silver Dawn and was eventually replaced by the Silver Shadow. A major update from the pre-war models, the main design work was accomplished by J.P. Blatchley.

With a simple steel box section, the chassis was welded together and was very rigid while construction was still split into chassis and pressed steel and aluminum coachwork. It wasn't until the Silver Shadow that the uni-body construction arrived.

Weighing a total of 1.95 ton's, the Silver Cloud measured 5.38 m long and 1.90 m wide. Transmission was a four-speed automatic with an engine that was a 4.9 L six-cylinder unit. Suspension was independent coils at the front and semi-elliptic springs at the rear while the brakes were servo-assisted hydraulic drums.

In 1959 the Silver Cloud II was introduced with minor changes externally, but with the addition of a 6.2 L V8 engine with now pushed the vehicles weight to 2.11 tons. The top speed jumped to 183 km/h while the biggest improvements were showcased in acceleration and torque. Essentially the Silver Cloud with a different engine, the Rolls-Royce new 6.2-liter light-alloy V8 has been said to have been inspired by Cadillac's 1949 OHV unit.

Identical in everything but the nameplate, and of course, the Rolls-Royce radiator and mascot, the Silver Cloud II favored the companion Bentley S-Type Series II. 229 units of this model were long-wheelbase limo's with division window and handcrafted coachwork, though most of these vehicles had the 'standard steel' sedan body. Though falling behind the rising standard of chassis refinement, the 1959-1962 Rolls-Royce Silver Cloud II was still the 'Best Car in the World'.

In 1963 the Silver Cloud III was unveiled with slightly updated external tweaks and a remodeled interior. The weight of this newest model was reduced by almost 100 kg which resulted in boosted engine speed and slight performance. Very similar to the later Silver Shadow, the headlights were updated to a four-headlamp layout.

A total of 2,238 units of the Silver Cloud were produced during its production time.
By Jessica Donaldson
For more information and related vehicles, click
here
Looks, Rarity, Performance: The Ultimate Connoisseur's Ferrari at RM Monterey...
LOOKS, RARITY, PERFORMANCE: THE ULTIMATE CONNOISSEUR'S FERRARI, 275 GTB/C SPECIALE HEADLINES RM AUCTIONS' FLAGSHIP MONTEREY SALE • RM Auctions offers the first of only three 1964 Ferrari 275 GTB/C Speciales, chassis 06701, at its flagship Monterey, California sale, August 15-16 • With its two sibling cars unlikely to ever become available, 06701's offering is a historic and unrepeatable opportunity to acquire one of the world's most important automobiles • Exceptional 275 GTB/C Speci...[Read more...]
JAGUAR LAND ROVER WINS BOTH AUTOBYTEL CAR OF THE YEAR AND TRUCK OF THE YEAR
◾Jaguar F-TYPE wins 2014 'Car Of The Year' and 'Convertible of the Year' ◾2014 Range Rover wins 2014 'Truck Of The Year' and 'Luxury SUV of the Year' (MAHWAH, N.J.) - January 2, 2014 - Jaguar Land Rover North America, LLC announced today that the all-new Jaguar F-TYPE and 2014 Land Rover Range Rover have been named car and truck of the year by Autobytel, highlighting the momentum both brands have achieved coming into 2014. 'Jaguar F-TYPE and Land Rover Range Rover winning both Ca...[Read more...]
Chevrolet Performance Expands Connect & Cruise Crate Powertrain Lineup, Introduces 6-Speed Manual for LS Installs
LAS VEGAS – Chevrolet Performance has expanded its lineup of industry-exclusive Connect & Cruise crate powertrain systems and added a heavy-duty T56 Magnum six-speed manual designed for LS-engine installations in older vehicles, giving builders more choices to power their project vehicle. A preview of an upcoming Connect & Cruise system that matches an LS3 engine with the T56 Magnum also debuts at SEMA, in a rolling chassis display that shows all the components, including the controlle...[Read more...]
Nissan Pathfinder Listed Among 10 Best Family Cars By Edmunds.Com And Parents Magazine For 2013
• Safety, style, affordability and technology earn Pathfinder spot on the list
NASHVILLE, Tenn. – The 2013 Nissan Pathfinder was named one of the 10 Best Family Cars of 2013 by Parents magazine and Edmunds.com, a top online resource for car shopping. The recently-redesigned Pathfinder is recognized for its balance of style, affordability, safety and technology. Car experts from both organizations examined hundreds of vehicles before narrowing it to a list of 10 for 2013. Fuel...[Read more...]
All-New Jaguar F-Type & 2013 Range Rover Autobiography Named To 25Th Robb Report Annual 'Best Of The Best' List
◾Jaguar F-TYPE V8 S announced as winner of 'Convertible' category ◾Range Rover Autobiography announced as winner of 'Sport Utility Vehicle' category (MAHWAH, N.J.) – June 3, 2013 – Jaguar Land Rover North America announced today that the Jaguar F-TYPE V8 S and 2013 Range Rover Autobiography have been featured among the list of winners in the 'Wheels' section of the 25th annual 'Best of the Best' list by Robb Report magazine. The Jaguar F-TYPE is the winner of the 'Convertible' category, whi...[Read more...]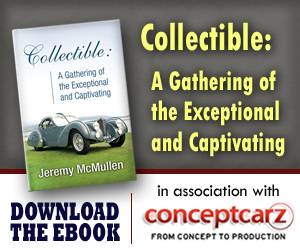 Rolls-Royce
Monthly Sales Figures
Volume
November 2014
75
October 2014
75
September 2014
75
August 2014
75
July 2014
75
June 2014
75
May 2014
75
April 2014
75
March 2014
75
January 2014
86
October 2013
84
September 2013
84
(More Details)
© 1998-2014. All rights reserved. The material may not be published, broadcast, rewritten, or redistributed.