1970 Jaguar XKE E-Type news, pictures, specifications, and information

Tweet
Jaguar introduced their E-Type at the March 1961 Geneva Motor Show. Though elegant, it was not without its shortcomings. The transmission had an unsynchronized first gear; the seat backs were non-adjustable; and the cooling system was marginal in some of the warmer American climates. By 1965, these drawbacks had been addressed - the gearbox was now fully synchronized, and the seat backs were made adjustable. The brushed aluminum trim in the cockpit gave way to molded plastic and leather, and a new brake booster was adopted. The engine was enlarged to 4.2 liters, resulting in greater torque.

The covered headlights were replaced by open lights, and other lighting was relocated and made larger. The switchgear was replaced with rocker-type units, and other revisions were made for convenience and safety, complying with U.S. motor vehicle safety and emission regulations.

This particular car is a Series 2 Roadster that has a fully documented history from its time of manufacture. The car was completed on October 27th of 169 and was shipped to the British Leyland distributor in New York. After being consigned to Raymond Imported Motors in Cincinnati, Ohio, it was sold to Dr. Harold Kelso, of Dayton, Ohio, on February 12, 1970. The car was finished in Regency Red, has a black interior and convertible top and was fitted with the optional Delanair air-conditioning system and factory wire wheels.

The car remained in Dr. Kelso's care for nearly 15 years. It was sold to fellow Dayton resident George Monington in 1984. While in his care, it was given mechanical re-freshening, as well as the brakes and exhaust, and the head and valves were reconditioned. A new, correct black leather interior was also installed, along with a new top.

The current owner acquired the car in 2012.A full body-off restoration soon followed, and re-finished in correct Regency Red paint. Currently, the car shows fewer than 33,000 documented miles.
Built November 1969 this Jaguar was the 407th produced that year.

When introduced in 1961 Auto Week road tested the XKE which achieved 150 miles per hour. The XKE was modeled after the XKC & D type racing Jaguars of the 1950s, which achieved several wins at LeMans.

Built by William Lyons and body designed by Malcolm Sayers using the torsional strength of the alloy body panels to lesson the weight added to the exceptional performance of the car.

A race proven XK 4.2 liter dual over head cam hemi engine producing 265 horsepower coupled with a four-speed gear box, four wheel disc brakes, and full independent suspension made the XKE one of the most advanced cars of its time.
This 1970 Jaguar E-Type Roadster was offered for sale at the 2007 Blackhawk Collection Exhibit held at the Pebble Beach Concours. It carried a price tag of $125,000.

This spectacular example was built in December of 1969. This is a one-owner 'original' 2,279 mile XKE, complete wîth the original bill-of-sale. This XKE was sold new on August 8, 1970 by the Emmick Motor Company to a Lawrence W. Brown of Troy, Pennsylvania. Mr. Brown was a sports car enthusiast who took very special care of his cars and drove this XKE sparingly and only for special occasions in good weather and was stored in a climate controlled garage when not being driven. This car does have the original jack & tools, including the original KO wheel hammer (the factory plastic cover has never even been removed). Also included are the original owner's manual, wiring diagram, maintenance instructions, the original owner's ID plate and radio manual.
Source - Blackhawk Collection
Fixed Head Coupe
Chassis Num: 1R28106
Engine Num: 1R12574-9

This 1970 Jaguar E-Type 4.2 Coupe was offered for sale at the 2007 Christies auction of 'Exceptional Motor Cars at the Monterey Jet Center.' It is Alpine Silver with a black leather interior. It is powered by a six-cylinder engine capable of producing about 265 horsepower. There is a four-speed manual gearbox and four-wheel Girling disc brakes.

The series II was introduced in 1968 and brought with it a restyled nose and tail and lights that meet with US Federal Regulations. Emission guidelines were responsible for a decrease in horsepower. Other changes for the S2 were a new cross flow radiator with twin electric fans which improved cooling and the engine components. Bigger Girling brakes helped keep the car in the drivers control, improved handling and responsiveness. Stronger chrome plated wire wheels, improved clutch with a higher rated diaphragm spring, new camshafts, and a collapsible steering column were also among the new improvements.

This example has been treated to a restoration since new. During the restoration slight changes were made that included light customized details to the exterior and improvements to the engine. This car was estimated to sell for $55,000 - $60,000 at auction. Sadly, at the conclusion of the auction, the car had not found a buyer.
By Daniel Vaughan | Oct 2007
The Jaguar E type, also known as the XK-E, brought style and performance together to create a mass-produced supercar. The road-going sports car was conceived in 1956 as a replacement for the D-type. In March of 1961 the E-Type was officially introduced to the world at the Geneva, Switzerland Motor show.
It's design was created by an aerodynamic engineer named Malcolm Sayer. The front engine, rear-wheel drive vehicle featured a moncoque body and a tubular front chassis. The six-cylinder double-cam engine had three SU carburetors and produced 265 horsepower. The suspension was independent with disc brakes on all four wheels. It brought together the best or aerodynamics, coupled with the latest technology and propelled by a potent engine. The vehicle was not only fast, it offered excellent performance and handling. Some of the most common complaints it received were the cabin being too cramped and it suffered from poor ventilation.

The E-Type was a popular vehicle. It was fast, performed well, and was competitively priced. Due to the United States safety and emission regulations, some of the horsepower was lost. The headlamp covers were also removed prior to the close of the 1960's.

A 4.2-liter engine and synchromesh gearbox was introduced in 1964. In 1966, the 2+2 coupe was introduced and featured a longer wheelbase. The Series II cars were not as quick as its predecessors. The Series III, however, was a different story. Powered by a V-12 engine they were once again able to propel the E-Type over 145 miles per hour.

Production for the E-Type ceased in 1975, after 72,520 examples being produced. It was replaced by the XJ-S; a vehicle that was larger, heavier, and not as visually appealing.
By Daniel Vaughan | Mar 2006
For more information and related vehicles, click
here
THE COUNTDOWN TO AUCTIONS AMERICA'S FORT LAUDERDALE SALE NOW UNDERWAY
• Auctions America kicks off its 2014 collector car calendar March 14-16 in Fort Lauderdale • Regarded as South Florida's premier collector car auction, the multi-day sale features nearly 500 cars spanning all segments of the collector car market • Joining the list of previously announced feature consignments are a 1970 Plymouth Hemi Superbird, a 1959 Cadillac Eldorado Biarritz and a 1934 Packard Twelve Convertible Sedan • Digital catalog now available for download at auctionsamerica.com [I...[Read more...]
RARE REUNION: CHRYSLER CONCEPT CARS GATHER AT AMELIA, 2014
Nine rare and important Chrysler Concept Cars from the forties, fifties and sixties will be presented together for the first time at the 19th annual Amelia Island Concours d'Elegance on March 9, 2014. From the two-seat Chrysler Thunderbolt roadster and the dual-cowl Chrysler Newport of 1941 through the radical 1963 Chrysler Turbine car, Amelia's Chrysler Concept Car Class shows the genesis of the styling and engineering philosophy that summoned Chrysler's industry-changing 'Forward Look...[Read more...]
Auctions America Continues Successful 2013 Season with its Annual Fall Carlisle Sale
• Auctions America rounds out its 2013 auction season in Carlisle, Pennsylvania, October 3-4 • Two-day Fall Carlisle sale, held in conjunction with the Carlisle Events Collector Car Swap Meet & Corral, features a diverse roster of 300 classics, exotics, muscle cars, hot rods, and customs • Auction highlights include a desirable 1967 Chevrolet Corvette 427/435 Roadster, a 1969 Chevrolet Camaro Z-28 RS Sport Coupe, and a 1960 Mercedes-Benz 190SL Roadster • Full event details and a frequentl...[Read more...]
Raw Power Has a Stamp of Its Own Muscle Cars Roar at Spring Classic Auction
What do you get when you bring the U.S. Postal Service and Dana Mecum's Original Spring Classic Auction together at the State Fairgrounds — a Muscle Car Extravaganza! Since it began 26 years ago, Mecum's Spring Classic auction in Indianapolis has featured the largest auction of muscle cars in the world. This year, the Postal Service will celebrate the raw power of the performance vehicle at the Spring Classic event by dedicating five, limited edition stamps featuring iconic muscle cars...[Read more...]
United States Postal Service Puts Its Stamp On Mecum In Indy
Muscle Car Stamps Dedication Tour Continues at Original Spring Classic May 14-19 As the original, largest and best muscle car auction in the world, Dana Mecum's 26th Original Spring Classic has established itself as the premier venue for all things muscle and consequently the perfect place for the U.S. Postal Service to highlight its five new limited edition stamps featuring iconic muscle cars. The stamps will be featured on display and be available for purchase throughout the entirety...[Read more...]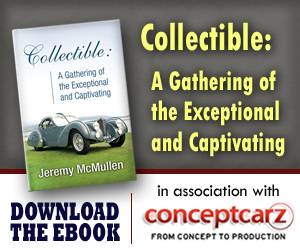 Jaguar
Monthly Sales Figures
Volume
October 2014
1,007
September 2014
1,142
August 2014
1,184
July 2014
1,187
June 2014
1,263
May 2014
1,304
April 2014
1,035
March 2014
1,816
February 2014
1,552
January 2014
1,347
December 2013
1,544
November 2013
1,446
(More Details)
© 1998-2014. All rights reserved. The material may not be published, broadcast, rewritten, or redistributed.