1934 Hupmobile Model F news, pictures, specifications, and information

Tweet
This car was purchased new in Long Beach, CA by Jack Kenton. He took the car to Kansas in the early 1940's. It was purchased by Everett Miller of Missouri in the 1950's. Then purchased by Walter Bricker in 1960. He was the president of the Hupmobile Society.

The car was designed by Raymond Lowey. He designed many logos for gas companies and is known to have designed the Coke bottle. The car features mohair and broadcloth interior. There are vases for flowers and a radio with antenna underneath the car. The waterfall grill is also a noted feature.

The car has won 1st in class at Meadow Brook in 2004, Junior-Hershey 1998, Senior-Hershey 1999, Preservation-Hershey 2000, Senior grand Nationals 2001.
The Hupmobile Model F was produced from 1932 through 1934, designed by Raymond Loewy, and fitted with an eight-cylinder engine. The engine displaced either 20.7- or 261.5 cubic-inches. For 1933, the design was basically unchanged but the 250 engine was dropped. During this time, the Great Depression was in full effect and overall production continued to drop.

For 1934, Hupmobile offered both the Six and Eight Models. Total 1934 production was 9,420.
By Daniel Vaughan | Nov 2008
DIVERSE PRIVATE COLLECTIONS ADDED TO AUCTIONS AMERICA'S FLAGSHIP AUBURN FALL SALE
• Numerous private collections to cross the block at Auctions America's Auburn Fall event, August 27 – 31 at Indiana's historic Auburn Auction Park • Latest highlights led by 80 vehicles from a prominent private collection along with 20 cars from The David Disiere Collection • Multi-day sale to feature approximately 1200 quality collector cars and a full day of parts and memorabilia • Frequently updated list of entries and complete event information available at auctionsamerica.com AUBU...[Read more...]
The Trident is Raised
One of Italy's most famous marks, and perhaps most troubled, the trident-bearing automaker continues to provoke passion through its search of excellence. Five brothers would come together in December of 1914 to found a motor company bearing their name—Maserati. Alfieri, Bindo, Carlo, Ettore and Ernesto had all demonstrated a passion for automobiles, particularly racing, during those early years at the turn of the 20th century. The foundations of the company would actually begin ...[Read more...]
GM'S TONAWANDA PLANT RETOOLED FOR HIGH-TECH ENGINES
BUFFALO, N.Y. – Some of General Motors' advanced manufacturing techniques to produce the all-new, Gen 5 Small Block engine family are microscopic, but they have a huge impact on the 75-year-old Tonawanda Engine Plant, where about 1,500 jobs have been created and retained since 2009. As a result of GM's $400 million investment, Tonawanda will eventually produce four versions of the Gen 5 Small Block – a 4.3L V-6, 5.3L V-8 and two variants of a 6.2L V-8. When the plant is at full product...[Read more...]
HIGHLIGHTS AND LOWLIGHTS FOR VOLKSWAGEN AT HOME RALLY
It was the home rally of all races where Volkswagen would fall short of their own high expectations for the first time since joining the FIA World Rally Championship (WRC) in January 2013. This was the first time Volkswagen have missed out on a podium place in a season which has seen the team pick up six rally wins in eight rallies. And all this despite World Championship leaders in the Drivers' and Co-drivers' categories Sébastien Ogier/Julien Ingrassia (F/F) and Jari-Matti Latvala/Miikka Antti...[Read more...]
Audi Confirmed For Salon Privé 2013
• Salon Privé 2013 - 4th to 6th September
Syon Park, London, 21 August 2013 – Audi is set to display the R8 V8 Spyder, RS 6 Avant and RS 4 Avant at Salon Privé 2013. A hand-built, high-revving V8 engine mounted just behind the passenger compartment of the Audi R8 V8 Spyder launches the stunning soft-top supercar to 62 mph in 4.8 seconds and on to a top speed of 187 mph. The mid-engine configuration helps to lower the centre of gravity for optimum road holding, while the slick...[Read more...]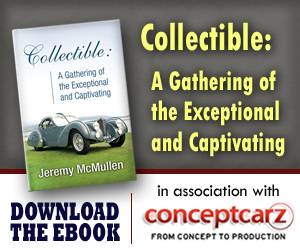 © 1998-2014. All rights reserved. The material may not be published, broadcast, rewritten, or redistributed.