1952 Chevrolet Styleline Deluxe news, pictures, specifications, and information

Tweet
| | |
| --- | --- |
| | Two-Door Sedan |
This 1952 Chevrolet Styline Two-Door Sedan was used by Gene Hackman in the 1986 film Hoosiers. The car currently has an older restoration and is in good running condition. Power is from a 216.5 cubic-inch six-cylinder engine that produces just over 90 horsepower. There is a three-speed manual transmission and a wheelbase that measures 115-inches. During 1952, Chevrolet produced 215,417 examples of the two-door Deluxe series sedan.
By Daniel Vaughan | Nov 2010
Production of the Chevrolet Styleline began in 1949. It was considered to be among the best-looking GM products produced. Built with precision, the '49 Chevy's also received updated power with the arrival of Powerglide two-speed automatic. This gave the Chevy Six increased displacement along with 15 percent more horsepower.

Though Advertisements at the time indicated that the new Chevrolet Styleline and Fleetline models were 'more beautiful than ever', very few major changes were found between the 1951 and 1952 models. Previously a once smooth bar, a row of 'teeth' were found on a newly touched-up grille, along with wider parking lights.
The same as before, the vehicles continued on as before with a 105-horsepower, 235.5-cubic-inch engine for those that came with Powerglide. For manual-shift models, a 92-horsepower, 216.5-cubic-inch rendition of the Stovebold Six was utilized. Stick-shift drivers had to endure solid tappets, while the bigger engined models had hydraulic lifters.
For the last time, a Fleetline two-door fastback was on sale, only in DeLuxe trim. The lineup was basically a duplicate of 1951, four Styleline Special body styles along with 6 Styleline DeLuxes. DeLuxe models were the only units to offer Powerglide, along with updated interiors that were harmonized with body colors.
A total of 84,409 KJ Styleline Special units were produced and sold between $1,530 and $1,670. 671,472 KK Styleline DeLuxe models were sold at a price range of $1,707-2,297. A total of 37,164 KK Fleetline DeLuxes were sold at $1,707.
By Jessica Donaldson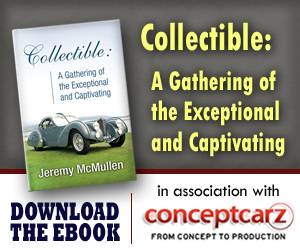 Similarly Priced Vehicles from 1952
Skoda 1200 ($2,000-$2,000)
Ford Mainline ($1,390-$1,900)
MG TD ($1,950-$1,950)
Kaiser Virginian ($1,995-$2,780)
Dodge Wayfarer ($1,885-$2,030)
Studebaker Champion ($1,736-$2,270)

Average Auction Sale: $16,518
Chevrolet
Monthly Sales Figures
Volume
November 2014
149,673
October 2014
155,965
September 2014
153,873
August 2014
185,930
July 2014
175,155
June 2014
188,567
May 2014
205,010
April 2014
181,648
March 2014
179,681
February 2014
153,913
January 2014
119,089
December 2013
153,493
(More Details)
© 1998-2014. All rights reserved. The material may not be published, broadcast, rewritten, or redistributed.