1952 Chevrolet Deluxe Styleline Series news, pictures, specifications, and information

Tweet
| | |
| --- | --- |
| | Two-Door Sedan |
This 1952 Chevrolet Styline Two-Door Sedan was used by Gene Hackman in the 1986 film Hoosiers. The car currently has an older restoration and is in good running condition. Power is from a 216.5 cubic-inch six-cylinder engine that produces just over 90 horsepower. There is a three-speed manual transmission and a wheelbase that measures 115-inches. During 1952, Chevrolet produced 215,417 examples of the two-door Deluxe series sedan.
By Daniel Vaughan | Nov 2010
Chevrolet introduced new styling for their automobiles in 1949 and by 1952, the designs were still in fashion. Each year the model had been spruced up a bit in keeping with the annual model changeover. For 1952, Chevy offered the largest selection of body colors and two-tone combinations ever available on a low-priced line of cars with 129 colors and exterior and interior combinations.

Power was from an overhead valve 235.5 cubic-inch six-cylinder engine rated at 105 horsepower. Body styles included the Bel Air, Convertible, Station Wagon, 2- and 4-door sedan, and a Sport Coupe. Braking was by four-wheel hydraulic drums and Powerglide transmission.
By Daniel Vaughan | Dec 2014
This Chevrolet Deluxe Convertible has been treated to a restoration and has traveled just 1,500 miles since the work was completed. It has period correct custom body modifications, Olds Fiesta hubcaps, 235 cubic-inch six-cylinder engine, Dual Zenith carburetors, and the original Tattersfield intake manifold. There is a Fenton split exhaust manifold, dual exhaust, and white whitewall radial Coker tires. There is a Haartz cloth power top, the original style black leather upholstery, and a yellow exterior color.
By Daniel Vaughan | Dec 2014
Production of the Chevrolet Styleline began in 1949. It was considered to be among the best-looking GM products produced. Built with precision, the '49 Chevy's also received updated power with the arrival of Powerglide two-speed automatic. This gave the Chevy Six increased displacement along with 15 percent more horsepower.

Though Advertisements at the time indicated that the new Chevrolet Styleline and Fleetline models were 'more beautiful than ever', very few major changes were found between the 1951 and 1952 models. Previously a once smooth bar, a row of 'teeth' were found on a newly touched-up grille, along with wider parking lights.
The same as before, the vehicles continued on as before with a 105-horsepower, 235.5-cubic-inch engine for those that came with Powerglide. For manual-shift models, a 92-horsepower, 216.5-cubic-inch rendition of the Stovebold Six was utilized. Stick-shift drivers had to endure solid tappets, while the bigger engined models had hydraulic lifters.
For the last time, a Fleetline two-door fastback was on sale, only in DeLuxe trim. The lineup was basically a duplicate of 1951, four Styleline Special body styles along with 6 Styleline DeLuxes. DeLuxe models were the only units to offer Powerglide, along with updated interiors that were harmonized with body colors.
A total of 84,409 KJ Styleline Special units were produced and sold between $1,530 and $1,670. 671,472 KK Styleline DeLuxe models were sold at a price range of $1,707-2,297. A total of 37,164 KK Fleetline DeLuxes were sold at $1,707.
By Jessica Donaldson
For more information and related vehicles, click
here
The 'Quadrifoglio Verde' is back on Giulietta and MiTo
The legendary 'Quadrifoglio Verde' that has identified the top performing cars by Alfa Romeo since 1923 is back on the new versions • Giulietta celebrates its 60th anniversary with a new 'Quadrifoglio Verde' • True expression of Alfa Romeo's DNA, this car marks the debut of the new 240 HP 1750 Turbo Petrol engine with all-aluminium direct injection • State-of-the-art 'Alfa TCT' 6-speed twin dry clutch transmission • It's the same engine/transmission as the Alfa Romeo 4C supercar • Giuliet...[Read more...]
Mercedes-Benz Pays Homage to a Regional Classic at the 2013 Greenwich Concours d'Elegance
The all-new 2014 E-Class Wagon Debuts Alongside a 1957 300c Mercedes-Benz USA debuts the all-new 2014 E-Class Wagon alongside one of its predecessors, a pristine 1957 300c at the 18th Annual Greenwich Concours d'Elegance from June 1-2, 2013. The event features rare vehicles from past and present and benefits Americares, the private, non-profit relief and humanitarian aid organization. With the background of the breathtaking Greenwich seaside, Mercedes-Benz highlights one of the Nort...[Read more...]
St. Louis Classic & Exotic Car Auction
Over 300 vintage cars on the block at the St. Louis Classic & Exotic Car Auction to be held in St. Louis, MO on May 31st and June 1st, 2013 ST. LOUIS – More than 300 classic and exotic vehicles will be on the block at the St. Louis Classic & Exotic Car Auction, Friday May 31st and Saturday June 1st. MotoeXotica Classic Cars will host the auction at the MotoeXotica Classic Cars facility located at 2340 Cassens Drive, Fenton MO, 63026. The facility is conveniently located just pas...[Read more...]
Lost Mercedes - Surfaces At Bonhams
One owner, unrestored, supercharged 'S' Type Mercedes to be sold by Bonhams at Goodwood Revival this autumn One of the greatest and most important motor car finds of the last decade, the 'Lost Mercedes' is to be offered at Bonhams Goodwood Revival sale on Saturday 15th September 2012. Bonhams announced today that it has been commissioned to sell a recently discovered 1928 Mercedes-Benz 26/120/180 'S' Type Sports Tourer which almost without precedent for motor cars of this type and d...[Read more...]
2012 Keeneland Concours d'Elegance Features Packard Automobiles
The 9th annual Keeneland Concours d'Elegance will once again bring more than 150 classic and collector automobiles and motorcycles to the grounds of the historic Keeneland Race Course on Saturday, July 21, 2012. This year's featured marque is Packard, and collectors from across the country will compete for trophies in 18 classes of classic, vintage and exotic autos and motorcycles. Packard autos will be divided into pre-war and post-war classes. Other featured classes include the Motorcycle P...[Read more...]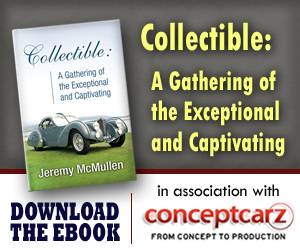 Similarly Priced Vehicles from 1952
Skoda 1200 ($2,000-$2,000)
Ford Mainline ($1,390-$1,900)
MG TD ($1,950-$1,950)
Kaiser Virginian ($1,995-$2,780)
Dodge Wayfarer ($1,885-$2,030)
Studebaker Champion ($1,736-$2,270)

Average Auction Sale: $16,518
Chevrolet
Monthly Sales Figures
Volume
December 2014
184,938
November 2014
149,673
October 2014
155,965
September 2014
153,873
August 2014
185,930
July 2014
175,155
June 2014
188,567
May 2014
205,010
April 2014
181,648
March 2014
179,681
February 2014
153,913
January 2014
119,089
(More Details)
© 1998-2014. All rights reserved. The material may not be published, broadcast, rewritten, or redistributed.