1969 Plymouth Road Runner news, pictures, specifications, and information

Tweet
| | | |
| --- | --- | --- |
| | | Convertible |
Chrysler may have been one of the last automakers to introduce an intermediate-bodied muscle car when they introduced the 1967 Belvedere GTX, but was the first automaker to fill the market niche for a low-price performance car with their mid-year 1968 Plymouth Road Runner.

The concept was simple: use a lightweight car that was inexpensive and fit it was a powerful engine. It was a simple concept, but was nothing new for the American public. What Plymouth did with their Road Runner was to create a muscle car for the public and cloth it in an attractive body.

The Road Runner used the Warner Bros. cartoon graphics on their car which made it easily identifiable. It was a no frills muscle car that was meant for the masses. Standard equipment included plain bench seats and rubber floor mats. The two-door bodystyle sold for $2,945 while the convertibles fetched $3,790. In 1969, Plymouth sold 217,216 examples of their Road Runners and only 2,128 were convertibles.

This Road Runner convertible is powered by a 383 cubic-inch engine with many options, including bucket seats, air grabber hood, am/fm radio, power steering, and an automatic transmission.
The Plymouth Road Runner was introduced in 1968 as a mid-priced performance car. Not only did it feature the Warner Brothers cartoon character's name and image decals, but the horn also went 'beep-beep!'

Named Car of the Year by Motor Trend Magazine for 1969, the Road Runners were built to be the fastest cars ever produced by Chrysler. While there were not many convenience options included, Road Runners had a long list of standard and optional performance features including a removable fiberglass hood. This Road Runner is powered by the 440 'Six Pack' - a 440 cubic-inch engine and triple two-barrel Holly carburetors, developing 390 horsepower!

This Road Runner remains with its original owner and has just over 3,500 original miles on it. Furthermore, it is accompanied by the original paper-work, dealer invoice, build sheet, special warranty book and window sticker and the original spare tire (a special-sized Goodyear tire that is not being reproduced) has never been on the ground.
The Plymouth RoadRunner was developed as a mid-priced car and was placed between the Satellie and Belvedere model line up. It was built on the B-body platform. The RoadRunner was light and featured few amenities. This not only drove the price of the vehicle into territory that most could afford, but it gave an advantage over heavier vehicles. The front and back seats were both bench. There was no radio, no air conditioning, no cruise control, no trim, and very few color options. Most of the options available favored speed and acceleration.

It was a solid car and a favorite among moonshiners. It was faster than most police vehicles and due to its sturdy construction, was very reliable.

The RoadRunner came equipped with a 383 cubic-inch V8 engine capable of producing 335 horsepower. A four-speed manual transmission was standard equipment. For about $715 dollars, a 426 Hemi could be added making it the fastest vehicle on the road.

Plymouth paid Warner Brothers $50,000 to use the Road Runner cartoon image. Due to short production time, the decals were grey. Along with the image, the horn went 'beep-beep'.

In 1968, Plymouth sold 45,000 examples.

In 1969, bucket seats became available. The decals were now in color. A convertible option joined the line-up. An inexpensive engine, when compared to the Hemi, became available. This was a three-two barrel carbureted, 440 cubic-inch V8, dubbed the 440 Six Pack. Nearly 90,000 RoadRunners were sold during 1969.

In 1970, an Air Grabber hood was added. Operated by remote control from the passenger compartment, this would open and close a vent in the hood, creating a hood scope. The three-speed manual gearbox became standard while the 4-speed was now offered as optional equipment.

Due to increasing government safety regulations and emission controls, the engines began to decrease in size during the 1971 model year. Fuel prices and insurance costs also contributed to the demise of the horsepower. The four-barrel 440 cubic-inch engine was no longer offered. The horsepower ratings for all engines decreased. The wheelbase of the vehicle decreased from 116 inches to 115. The convertible was no longer offered. A little over 14,000 examples were sold in 1971.

In 1972, the 440 and the Hemi were no longer offered. A 340 cubic-inch V8 engine was now available. This engine was powerful and light. Less than 7,630 Road Runners were sold during the 1972 model year.

In 1973, a 318 cubic-inch engine was standard, producing 170 horsepower. The 440 and 400 cubic-inch engines were still offered as optional equipment. The vehicle received styling updates.

In 1974, the 360 cubic-inch engine replaced the 340 V8. The 318, two-barrel engine now produced a miserable 150 horsepower.

In 1975, the RoadRunner was changed to the Fury body.

In 1976, the RoadRunner was changed to the Volare body. The standard engine was the 318 cubic-inch engine offering 150 horsepower. The 360 cubic-inch engine produced 170 horsepower. The RoadRunner package included a three-speed floor shifter, interior trim, and an improved suspension.

In 1977, an on-board engine computer, called the Lean Burn system, adorned the interior of the RoadRunner. Spoilers, stripes, and Ralley wheels, and window louvers became part of the RoadRunner package.

In 1979, production was just over 1000 units.

The 1980 model year was the last one for the Volare and Road Runner.
By Daniel Vaughan | Aug 2010
AWARD WINNING A.R.E ACCESSORIES F-150 PROJECT TRUCK ON DISPLAY IN DUB EXHIBIT DURING L.A. AUTO SHOW
MASSILLON, Ohio – The imaginative and detailed execution of the A.R.E. Accessories' 2015 Ford F-150 Extreme Sports Project Truck was recognized with both the Ford Project Excellence Award and the 2014 Mothers Choice Award. These national awards were announced during the Specialty Equipment Market Association (SEMA) show. This Extreme Sports-Themed Project Truck is being displayed in the DUB booth at the Los Angeles Auto show. The creative concept for the project truck, built by A.R....[Read more...]
Mecum Hits East Coast with 1,000 Collector Cars and Vintage Motorcycles in Harrisburg
Auction Slated for July 24-27 at Pennsylvania Farm Show Complex and Expo Center Walworth, WI - July 9, 2014 -- Mecum Auctions, the largest collector car auction company in the world, will conduct its first-ever auction in Harrisburg this July 24-27 at the Pennsylvania Farm Show Complex and Expo Center with an estimated 1,000 collector cars expected to cross the auction block Thursday through Saturday and 200 motorcycles on Sunday. Featured consignments include a well-docume...[Read more...]
Holden Celebrates 35 Years of Commodore
Holden is celebrating the 35th anniversary of its most iconic nameplate, Commodore. For over three decades, the Holden Commodore has delivered significant advances in vehicle performance, safety and comfort on the way to becoming Holden's longest-standing and most successful nameplate. Holden Executive Director, Vehicle Sales, Service and Marketing, Phil Brook, said Holden was extremely proud of Commodore's success. 'There are not many nameplates in Australia that can lay claim to a ric...[Read more...]
One of the Three Final Cars Built by Famed Italian Engineer Giotto Bizzarrini To Be Offered at Russo and Steele's Highly Anticipated Monterey Auction
Monterey, California – As the engineer responsible for the design and development of some of the most successful and innovative racing and GT cars ever conceived, Giotto Bizzarrini remains one of the most revered names in motorsport history. Hailing from Livorno, Italy and eventually leaving Alfa Romeo for Ferrari where he began as a test driver and quickly rose to Chief Engineer, Bizzarrini collaborated with Carlo Chiti on the 250 Testa Rossa's V-12 engine and the 250 SWB, with his caree...[Read more...]
RICHARD PETTY DEDICATES MUSCLE CARS FOREVER STAMPS
Raw power gets a stamp of its own today as seven-time NASCAR National Champion Richard Petty helps dedicate the America on the Move: Muscle Cars Forever stamps. Petty, his son Kyle and Postmaster General Patrick Donahoe will dedicate the limited-edition stamps at the Daytona International Speedway where 'The King' won a record seven Daytona 500 Championships. Typically equipped with big, powerful engines, these high-performance vehicles began roaring across America in the 1960s. The limite...[Read more...]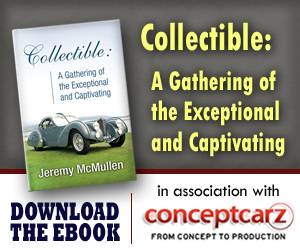 Similarly Priced Vehicles from 1969
Ford Mustang ($2,615-$3,120)
Triumph TR6 ($3,300-$3,300)
AMC AMX II Concept ($3,297-$3,297)
Dodge Dart ($2,399-$3,415)
AMC Rambler Hurst S/C ($2,995-$2,995)
Pontiac GTO ($2,831-$4,210)
AMC AMX ($3,290-$3,290)
Chevrolet Chevelle Series ($2,485-$3,270)

Average Auction Sale: $48,919
© 1998-2014. All rights reserved. The material may not be published, broadcast, rewritten, or redistributed.