1960 BMW Isetta 300 news, pictures, specifications, and information

Tweet
The Isetta was the work of a Milan based refrigerator manufacturer, Renzo Rivolta, who produced the car for only a coupe of years - beginning in 1953 - and endured disappointing sales. Later, the rights were sold to BMW who would make it one of the most successful Microcars of all time.

The BMW Isetta was produced in numerous countries including Spain, Belgium, Germany, France, Brazil, and Britain. It was a two-seater coupe 'Bubble Car' that offered modest room for luggage. A three-wheeled version was popular in the United Kingdom as it was not levied an automobile tax; it was considered a three-wheeled motorcycle.

This Isetta is a late-model European 300 sliding-window example. It has a single-cylinder overhead motor that displaced 298 cubic-inches and produces 13 horsepower. There is a four-speed manual gearbox and drum brakes in both front and rear.

In 2008, the car was offered for sale at the Hilton Head Sports & Classic Car Auction presented by the Worldwide Auctioneers. It was estimated to sell for $15,000 - $25,000. Bidding failed to reach the vehicles reserve and the lot was left unsold.

In 2009, this BMW Isetta was offered for sale at the Automobiles of Amelia Island auction presented by RM Auctions. It was expected to sell for $20,000 - $30,000 and offered without reserve. It sold for a high bid of $22,000, including buyer's premium.
By Daniel Vaughan | Apr 2009
This BMW Isetta 300 is powered by a 289cc overhead valve air-cooled engine offering 13 horsepower. It has a four-speed manual gearbox and drum brakes. It rests on a 59.1-inch platform and fitted with a front leading arm suspension with coil springs plus a rigid axle in the rear with quarter-elliptic leaf springs.

The 770 pound has a top speed in excess of 50 mph with fuel economy in the 40 to 45 mpg range. It is only seven feet, nine inches long and four-and-a-half feet wide.

The BMW Isetta made its debut at the 1955 Frankfurt Auto Show alongside the BMW 505 Pullman Limousine.
This car was part of the O'Quinn Collection and acquired in 2006. It is finished in navy blue with a green plaid interior and a rubber floor mat, and a grey vinyl top and interior paneling.

In 2010, the car was offered for sale at the 'Automobiles of Amelia Island' event presented by RM Auctions at Amelia Island, Florida. The car was estimated to sell for $15,000 - $25,000 and offered without reserve. As bidding came to a close, the car had been sold for the sum of $30,250, including buyer's premium.
By Daniel Vaughan | May 2010
At a time when cheap, short-distance transportation was incredibly preferred by consumers, BMW introduced the Isetta in November of 1953 at Turin. One of the most successful microcars that were produced in the post-WWII years, the egg-shaped Isetta's design originated in Italy. The Isetta received the nickname 'bubble car' because of its bubble-like windows and its egg shape. Other nicknames for the Isetta were 'das rollende Ei'; the rolling egg in Germany, along with the 'Sargwagen'; coffin car, 'yogurt pot' in France, 'huevito'; little egg in Chili and in Brazil, the 'bola de futebol de fenemê'; soccer ball of FNM.

The Iso Isetta originated from the Italian firm of Iso SpA, a company that originally began building compact three-wheeled trucks, motor scooters and refrigerators. In the early 1950s Renzo Rivolta, Iso's owner, chose to build small vehicles for mass consumption. Pierluigi Raggi and Ermenegildo Preti, the engineers behind the design, built the Isetta with a scooter engine. Isetta means little ISO in Italian. The designers came up with the design by taking two scooters, placing them close to each other and adding a refrigerator before shaping the result like 'a teardrop in the wind'.

Considered by some to be the best microcar of all time, the Isetta caused quite a stir when it was unveiled. More unique than anything out there at the time, the 'bubble car' was only 7.5 feet long and 4.5 feet wide. The entire front end of the vehicle hinged outwards to allow entry, along with an exit for passenger and driver through the canvas sunroof in the event of a crash. Making access to the single bench seat simpler, both the steering wheel and instrument panel swung out with the single door. There was enough room inside the vehicle for two passengers to sit comfortably, and behind the seat was a spare wheel hidden underneath a large parcel shelf. Ventilation was available by opening up the fabric sunroof, and a heater was optional.

The Isetta came with a 236 cc 9.5 hp two cylinder two-stroke motorcycle engine. Dynastart was a combination generator-starter, and a manual gearbox provided four forward speeds and reverse. The rear wheels were 10-inches, and a chain drive connected the gearbox to a solid rear axle.

The original prototype came with one wheel at the rear, but unfortunately this made the vehicle very susceptible to rolling over, so two rear wheels were places at the rear 19 inches away from each other. Since the track was so narrow, no differential was needed. The front axle was an updated variation of a Dubonnet independent front suspension.

The Iso Isetta achieved a top speed of 45 m ph, and could reach 30 mph in just over 30 seconds. The Isetta featured a small fuel tank that only held 3.5 gallons, and could get somewhere between 50-70 miles per gallon of gas.

Iso introduced two models, the Autocarro; a commercial version with full-width rear axle and the Turismo which had a narrow 50 cm rear track. The Autocarro came in a variety of body styles, an enclosed truck, a tilt-bed, a fire engine and a flatbed pickup. In Italy the Autocarro was immensely popular as that type of vehicle was utilized often.

Achieving an average speed of 43 mph, several Isettas were entered in the Mille Miglia in 1954. The Isetta took the top three spots in the economy classification, a distance more than 1,000 miles that the drivers achieved in more than 70 mph. Even though at first the Isetta was incredibly popular, it began to drop in popularity due to renewed competition from FIAT with its 500C model.

At this time, Rivolta wanted to spend his time and energy on his new Iso Rovolta sports vehicle, and also concentrate on doing license deals. During mid 1954, BMW started talking with Rivolta about not just a license, but in fact the complete Isetta body tooling. Licensing the Isette to BMW wasn't the last thing Rivolta did, he also negotiated similar deals with companies in Brazil and France.

In 1955 the production of Italian built cars ending after the construction of about 1,000 units. It is estimated that around 4,000 Autocarros were built, while Iso continued to build the Isetta in Spain until 1958.

The first car to be produced in Brazil, the Romi-Isetta was introduced on September 5th, 1956. A total of 3,000 units were introduced from the beginning of production until 1961. Iso licensed the Isetta to Romi, a machine-tool manufacturer in 1955. Romi is located in the city of Santa Bárbara d'Oeste, in the State of São Paulo. The Iso design and engines remained ntil 1958 before they were replaced with the BMW 300 cc engines.

The Isetta's powerplant was redesigned by BMW. The powerplant was rebuilt around a BMW one-cylinder, four-stroke, 247 cc motorcycle engine that produced 13 hp. Most of the original elements of the Italian design stayed the same while BMW re-engineered much of the vehicle, so that none of the parts between and Iso Isetta and a BMW Isetta Moto Coupe are interchangeable. In April of 1955, the first BMW Isetta was unveiled. In the following eight months a around 10,000 'bubble cars' were produced.

BMW added the Isetta 250 to the lineup. Keeping the same 'bubble windows' as the original Isetta, this version was redesigned to carry a modified version of the 250 cc 4-stroke engine from the BMW R25/3 motorcycle and the front suspension was also updated. The 250 was two-tone colored and featured headlamps fixed separately to the sides of the bodywork.

The cylinder head was made up of aluminum while the crankcase and cylinder were constructed of cast iron. At 5800 rpm, the single-cylinder generated 12 hp. Compared with the motorcycle engine the head was rotated by 180 degrees. The twin-bearing crankshaft was also much larger and came with reinforced bearings due to the heavy Dynastart unit that combined the self-starter and the dynamo. BMW also enlarged the sump for installation in the vehicle and cooled the engine by a radial fan and shrouded ducting. The Isetta 250 had a top speed of 53 mph and in Germany could be driven with just a motorcycle license.

The Isetta Moto Coupe DeLuxe; or Isetta 300 was introduced in October of 1956. Considered to be the 'sliding-window' Isetta, as longer, sliding side windows replaced the famous bubble windows. The 300 featured an enlarged single cylinder to a 72 mm bore and 73 mm stroke which now achieved a displacement of exactly 298 cc. The compression ratio was already raised from 6.8 to 7.0:1. The engine now got 13 hp at 5200 rpm, while the torque jumped to 18.4 N•m at 4600 rpm. The top speed remained at 53 mph on the Isetta 300.

Produced with the intent to be an enlarged Isetta three-wheeler with even more power, along with a conventional four-wheel configuration, the BMW Isetta 600 was the largest of the BMW bubble vehicles. Though the front end of the 600 looked just like the regular Isetta, the wheelbase was stretched to allow room for four passengers comfortably. All-new semi-trailing arm independent suspension was introduced, while a conventional rear axle was also added. This was the same suspension that would be found on every new model for the next 40 years.

Featuring a much more powerful engine, the Isetta 600 came with a 582 cc twin engine from the R67 motorcycle, and could achieve a top speed of 64 mph. Only 34,000 Isetta 600's were produced in the two years of its lifespan, mainly because of the competition from the entry-level VW Beetle.

After 161,728 units had been built, in May of 1962, BMW ceased production of the Isetta.

An all new Isetta is scheduled to be released in 2010 and will be built on the same platform as the Fiat Topolino. The rear engined, rear wheel drive vehicle is expected to achieve 100 mph.
By Jessica Donaldson
For more information and related vehicles, click
here
MASERATI AND RUXTON AMONG FEATURED MARQUES AT 2014 PEBBLE BEACH CONCOURS d'ELEGANCE
PEBBLE BEACH, Calif. (February 20, 2014) -- Maserati, a marque renowned for its racing greats as well as road cars offering both elegance and sporting performance, takes center stage at the 64th annual Pebble Beach Concours d'Elegance. The event, often said to be the most intense collector car competition in the world, will be held on Sunday, August 17, at The Lodge at Pebble Beach. Additional 2014 features range from rainbow-hued Ruxtons and antique steamers to the elegant coachwork...[Read more...]
Low Mileage Collectables offered at Fort Lauderdale Auction
• Auctions America kicks off its 2014 collector car calendar March 14-16 in Fort Lauderdale • Leading recent entries are fantastic low mileage examples including a 2005 Ford GT, a 2006 Ford GT Heritage Edition, a 1954 Chevrolet Corvette and a 1967 Chevrolet Corvette 427/435 Coupe • Additional vehicle highlights include a 1973 Ferrari 365 GTB/4 Daytona, a 1971 Ford Mustang Mach 1 and a 1935 Hudson Terraplane driven by Johnny Depp in the movie 'Public Enemies' • Regarded as South Florida's pre...[Read more...]
LE MANS GREATS HEAD STUNNING ROSTER OF ADDITIONAL ENTRIES FOR RM'S 2014 PARIS SALE DURING RETROMOBILE WEEK
• Anticipation builds ahead of RM's €25 million debut Paris sale on 5 February 2014 • More Le Mans greats join stunning competition car line-up at saleLatest highlights include a 1982 Rondeau M482 Le Mans GTP, a veteran of five Le Mans 24 hours races, and a mighty 2008 Peugeot 908 HDi FAP Le Mans Prototype, which finished 2nd at Le Mans, was driven by Jacques Villeneuve, and has been entrusted to be sold by RM by the Peugeot factory • Other recently secured entries include a Bugatti Type 40 Ro...[Read more...]
BESPOKE 911s METICULOUSLY RESTORED FOR CUSTOMERS BY SINGER VEHICLE DESIGN
• Newest Handcrafted Customer Car by Singer Salutes50th Anniversary of Original 911, Evoking Passion for a True Automotive Icon
LOS ANGELES – November 20, 2013 – As Singer Vehicle Design (SVD) tonight hosts a Los Angeles viewing of its latest handcrafted masterpiece restored for a customer, the company will continue to salute the genius of Porsche and the 50th anniversary of the original 911. Considered the most bespoke 911 re-imagined by SVD yet, the 'Sweden' car, to be shown t...[Read more...]
Auctions America By RM's Spring Carlisle Auction Kicks off 2012 Northeastern U.S. Collector Car Season
Auctions America by RM will return to the Carlisle Expo Center in Carlisle, Pennsylvania, on April 26-27, 2012, to kick off the collector car season for the Northeastern U.S. with its Spring Carlisle auction. Featuring nearly 300 American hot rods, muscle cars, classics and memorabilia during its two-day sale, the Spring Carlisle auction is held in conjunction with the Spring Carlisle Collector Car Swap Meet & Corral (April 25-29), hosted each year by Carlisle Events. The auction is one of se...[Read more...]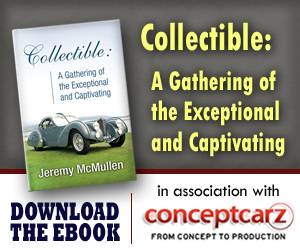 BMW
Monthly Sales Figures
Volume
November 2014
31,019
October 2014
30,602
September 2014
25,586
August 2014
27,214
July 2014
26,409
June 2014
30,201
May 2014
29,602
April 2014
25,202
March 2014
32,107
February 2014
22,017
January 2014
18,253
December 2013
37,389
(More Details)
© 1998-2014. All rights reserved. The material may not be published, broadcast, rewritten, or redistributed.