Image credits: © BMW.
MSRP: $33,400-66,150
Invoice: $30,730-60,860
2009 BMW 3 Series news, pictures, specifications, and information

Tweet
THE NEW BMW 3 SERIES SEDAN AND SPORTS WAGON TO MAKE NORTH AMERICAN DEBUTS AT THE 2008 LOS ANGELES INTERNATIONAL AUTO SHOW
Úpdates inside & out, new technology and the introduction of BMW Advanced Diesel wîth BluePerformance

Poised to maintain its market leadership, the 2009 BMW 3 Series Sedan and Sports Wagon will make their North American debuts at the 2008 Los Angeles International Auto Show on November 19—with updated exterior and interior styling, new technologies, enhanced ergonomics and, as previously announced, BMW Advanced Diesel wîth BluePerformance in the form of the 335d Sedan.

Segment original remains §egmènt leader.
The BMW 3 Series is an internationally recognized symbol of the intelligently sporty motor vehicle. It is also the best-selling premium vehicle in the world. Úpdates for the 2009 Sedan and Sports Wagon models include: subtle exterior-design freshening; refinement of interior design and functions; new and/or revised options; a new generation of the iDrive control and display system; expansion of BMW ConnectedDrive functions; and an all-new turbodiesel engine in a new model - the 335d Sedan.


Fundamentally unchanged – and still not successfully challenged in other quarters – are the Series' essential attributes of rear-(or all-)wheel drive, harmonious front/rear weight balance, outstandingly precise §teering and skillfully engineered suspension…all of which conspire to produce the uniquely satisfying driving experience that is quintessentially BMW.

And, more than ever, this inimitable driving experience in combination wîth growing attention to fuel efficiency and environmental consciousness. Thanks to the various facets of BMW EfficientDynamics – especially via the new turbodiesel-powered 335d Sedan – the BMW experience is more satisfying than ever before.


Vital Stats
Engine : 3.0 L., 6-cylinder
Power: 230 hp
Torque: 200 ft-lbs


---

Engine : , 6-cylinder
Power: 300 hp
Torque: 300 ft-lbs


---

6-speed Manual, 6-speed Automatic
New design accents for greater sportiness and elegance.
The new Sedans are distinguished by a freshened design at the front, in profile and in the rear view; the new Sports Wagons receive the same front-end and profile updates, as well as most elements of the rearview changes.
At the front, width is more strongly accented, though actual width is unchanged. BMW's traditional 4-headlight look is emphasized by the lamps' setting in new chromed 'tubes;' the more recently traditional luminous rings around the headlights newly serve as Daytime Running Lamps on vehicles wîth Xenon Adaptive lights (optional 328i models, standard 335i models). The turn-signal lamps get a new, vertically layered look; in combination wîth the Xenon headlights these are in LED technology.

In profile, the side sills/rocker panels set a stronger lower accent; newly shaped side mirrors not only have crisp new contours, but also provide an enlarged visual field for the driver.

At the rear, the bumper, taillights and (on the Sedans) trunklid are all newly shaped for a stronger emphasis on the 3's sporty character. The taillights' typical L-shape is now more in evidence, and new LED lighting sources illuminate the taillights and turn-signal lamps. And an actual increase in rear track adds new emphasis to these vehicles' wide stance in rear and ¾ views.


Interior: high-quality materials, enhanced ergonomics and a new-generation iDrive system.
Subtle updates to materials and surface textures make the 3 Series interior even more attractive; refinement of interior design and amenities include enhanced placement of power-window controls for driver and new, expanded storage possibilities.

In the 3 Series, BMW's iDrive control and display system is included in the Navigation option. As in the new 7 Series (where iDrive and Navigation are standard), a 4th generation of iDrive sets new standards for ergonomics, efficiency and logical functionality wîth its new, higher-definition, 8.8-in. Control Display. More uniformly structured menus and an optimized control strategy for the display and console-mounted controller are also signature new features.

Other new details include keys for direct selection of the Radio, CD, Navigation and Telecommunications menus, grouped conveniently next to the controller. Visual assists and consistent hierarchies in the display simplify choices within the individual menus. In the Navigation section, users will experience a new and superior level of brilliance, detail and variability of map displays. A 'map preview' function facilitates selection of the navigation destination from a list; in a new operational logic, letters of the alphabet and numerals are arranged in circular form for more intuitive input of addresses and phone numbers.


Hard drive for audio and Navigation data storage.
Newly included in the Navigation option is a hard drive for storage of Navigation data (such as destinations) and audio material (such as music). The large capacity hard drive means quick access, and allows transfer of material from a CD, MP3 player or a ÚSB stick to the hard drive, which can hold up to 8-GB of music.

BMW Assist: expanded capabilities
As a dynamically evolving array of valuable functions, the new 3 incorporates BMW Assist and TeleService functions (both included in the BMW Assist option). Automatic emergency calling, a long-standing standard feature of the BMW Assist telematics scheme, is meaningfully enhanced in the new 3: In the event of a collision of a certain severity, the system transmits to the BMW Call Center the vehicle's location and specifications, as well as data from several onboard sensors that define the type of collision and probability of occupant injury. At the same time, the Call Center attempts to establish a voice connection wîth the vehicle occupants and deploys emergency services as appropriate.

BMW Advanced Diesel wîth BluePerformance: high-performance, high-efficiency twin-turbo diesel engine in the 335d Sedan.


As an important element of BMW EfficientDynamics, the new 335d Sedan represents a significant step forward in combining high performance wîth high fuel efficiency. The 3.0-liter, twin-turbocharged inline 6-cylinder diesel engine powering the 335d – its predecessor has been widely acclaimed in Europe – is completely new to the Ú.S. Also new is its BMW BluePerformance emission-control technology.

Among the turbodiesel engine's advanced attributes are aluminum construction, high-pressure direct fuel injection wîth piezo injectors (also a feature of BMW's twin-turbo gasoline engines), and a turbocharging system that employs both a small and larger turbocharger for optimum response at low and higher speeds.

As a worldwide advance also being newly introduced in Europe, BMW BluePerformance controls emissions to a strict level that enables the 335d to be sold in all 50 Ú.S. states. Specific features of this system include an exhaust particulates filter and a Selective Catalytic Reduction exhaust after-treatment system.

Given the stringent emission control and fuel economy that will truly raise eyebrows (official EPA mileage ratings are not yet available), one might expect performance to suffer. On the contrary: this new power concept achieves not only abundant power (265 hp, 0-60 mph in 6.0 seconds wîth the standard 6-speed automatic transmission), but immense torque (425 lb-ft.) that gives the 335d all-speed acceleration response that simply has to be experienced to be believed. And – a quality of smoothness and sound that fully lives up to the BMW reputation for sonorous power.

Gasoline-powered 3 Series models: continuing the BMW tradition of smoothness, great sound and outstanding fuel efficiency.
All other 3 Series models continue wîth their (also) acclaimed 3.0-liter inline 6-cylinder gasoline engines.

The 328i models are powered by a naturally aspirated (i.e., non-turbo) engine featuring advanced, weight-saving magnesium/aluminum construction – still unique among the world's automobiles. Its Valvetronic system enhances efficiency by employing variable valve lift, rather than a throttle, to regulate engine power. This engine produces 230 hp, 200 lb-ft. of torque, and EPA highway mileage ratings as high as 28 mpg (depending on model and transmission) in 2008. It is a sterling example of BMW's long-standing tradition of the smooth, sonically delightful 'inline six' that delivers excellent performance.

For those who desire more than merely excellent performance, the 335i models are powered by a completely distinct 3.0-liter six, boosted by twin turbochargers and fed wîth fuel by High Precision direct fuel injection. This unique and highly advanced unit delivers 300 hp and 300 lb-ft. of torque, 0-60-mph times as quick as 5.4 sec., and EPA highway mileage ratings up to 26 mpg. If the 328i engine has been enthusiastically acclaimed, the 335i unit has garnered downright delirious praise, particularly by the automotive enthusiast media.

Intelligent all-wheel drive in the 3 Series: the xDrive models.
Continuing for '09 are the two Sedan models and one Sports Wagon model wîth BMW's truly intelligent AWD system, now taking the system's name into their model designations: 328i xDrive Sedan and Sports Wagon, and 335i xDrive Sedan. The Coupe models also have xDrive available.

At the core of this permanent AWD system is an electronically controlled multi-disc clutch that steplessly varies torque distribution between the front and rear wheels, and does so wîth near-instantaneous speed. xDrive doesn't just optimize traction; it can also enhance both agility and stability on grippy as well as slippery road surfaces.

Superlative chassis technology; Active Steering optional on 335i models.
Part and parcel of BMW's tradition as The Últimate Driving Machine is sophisticated chassis technology. All 3 Series models have BMW's patented double-pivot strut-type front suspension wîth aluminum components on rear-wheel drive models for reduced unsprung weight. The rear suspension is a 5-link system engineered for a unique combination of agility and reassuring stability.

BMW's §teering is just as essential to the driving experience. All 3 Series models come standard wîth a hydraulic power-§teering system whose road feel and precision are legendary; optional on 335i Sedans is Active Steering, which varies both the §teering ratio and power assist to further enhance agility, particularly at low to medium driving speeds. Active Steering is another of those BMW innovations that truly has to be experienced to be believed.

Optimized occupant protection: including new Active head restraints on the front seats.
The 3 Series safety concept is based on a solid and rigid body structure that utilizes high-strength steels and targeted deformation elements to channel and absorb collision forces in the most effective way for crash safety. Specific safety equipment and systems include 3-point safety belts and adjustable head restraints at all (five) seating positions. LATCH attachments for child safety seats are standard at the outboard rear seating positions.

New for 2009 are Active front head restraints, which in a rear-end impact employ fast-acting pyrotechnic activation to pivot the restraints' forward portion into close proximity wîth the occupants' heads: the head restraint, or headrest, moves up to 60 mm/2.4 in. forward and 40 mm/1.6 in. upward. This reduces their heads' rearward motion, lessening the likelihood of whiplash or other head/neck injuries.

Standard airbag equipment in all current 3 Series Sedans and Sports Wagons includes 2-stage, optimally configured front-impact airbags; front-seat side-impact airbags; and a front-to-rear, curtain-type Head Protection system deployed from the interior ceiling.

Advanced forward illumination contributes to active safety.
A significant contribution to active safety, that is the avoidance of accidents, is Xenon Adaptive headlight technology, standard on 335i/335d models and optional on 328i models. In addition to the greater luminous power of Xenon lights, Adaptive means that the headlights 'steer' wîth the front wheels, governed by the vehicle's speed and the 'yaw rate' at which its direction is changing. This occurs at all speeds and is especially beneficial at speed on curving rural roads at night.

Newly included on Sedans and Wagons wîth the Adaptive headlights are Cornering Lights, which direct an angled beam at each front corner to assist in situations of low speed and sharp turns. Additionally, on Ú.S. models both of these lamps illuminate when reverse gear is engaged. Also included is auto-leveling, which maintains accurate aiming wîth changing vehicle loading, acceleration and braking to reduce glare to oncoming motorists.

Class-leading automatic climate control.
BMW's automatic climate control provides both effective automatic operation and a high degree of manual 'override' control when desired. The 3 Series system is of recent design that incorporates highly refined airflow that is both high-volume and quiet. Fuzzy logic assists in effective temperature regulation, separately for the driver and passenger sides. Other features include activated-charcoal microfilter ventilation; temperature- and volume-controlled air to the rear passenger compartment; a bi-directional solar sensor to account for solar effects; automatic air recirculation when excessive air pollution is sensed; automatic reduction of blower speed when the vehicle comes to a stop; and a misting sensor that detects windshield fogging and adjusts system operation to clear it up.

The design: unique, unmistakable, elegant.
• Subtle new details accent 3 Series' dynamic character.
• New headlights, taillights and side sills.
• Even better ergonomics and esthetics inside.

The current 3 Series, already strong on BMW dynamism and identity, now gains an additional measure of both by virtue of discreet updates and refinements. At the rear, a widened track enhances these vehicles' planted-on-the-road stance; careful and subtle modifications to the front, sides and aft end make the total design even more harmonious.

At the front. A new, bolder front spoiler/bumper ensemble imparts sportier, stronger character. Its center air intake is larger than before, enhancing the air supply for mechanical components; upswept lines in the lower air intakes, the bumper itself and the newly shaped headlight clusters emphasize the wide stance. Double longitudinal hood lines, more 3-dimensional than ever, rise toward the A-pillars and frame the hood's power dome. New lighting features include the layered turn-signal lenses, and on models wîth Xenon Adaptive headlights, BMW's distinctive luminous rings now serve as Daytime Running Lamps (on all models, they also function as parking lights). The optional Park Distance Control now includes front and rear monitoring.; formerly PDC was offered on the 3 Series in a rear-only version.

In profile. The lower character line that runs from just behind the front wheel well to just ahead of the rear wheel well, is more prominently contoured and strongly expresses the low stance. On Sport Package-equipped models, new high-gloss Shadowline (black) trim more elegantly frames the side windows. And new wheel designs freshen the 328i models' 16-in. and the 335i/335d models' 17-in. standard equipment.

At the rear. Restating BMW's traditional L-form are the taillight clusters of both Sedan and Sports Wagon models. Their two main §egmènts, for the taillights and turn signals, are composed of LED rows for an even higher-tech look than before. On Sedans, the trunklid is newly shaped to go wîth the new taillight design. And the 0.6-in.-wider rear track does its part to strengthen an already road-gripping stance.

New colors. BMW paint colors are notable for their richness and eye-catching appeal. A total of 12 colors are offered wîth three new metallics for '09: Space Gray, Tasman Green and Blue Water.

Interior: newly refined materials, surfaces and colors. Here too, subtle updates and refinements mark the newest 3 Series Sedan and Sports Wagon interiors. Materials and surface quality add appeal; certain functional elements including the optional iDrive controller and climate and audio controls offer refined appearance and tactile qualities.

The doorsill trims wîth their distinctive BMW script are new. The somewhat smaller iDrive controller has a fine galvanic surface, and is newly surrounded by the direct-select keys that enhance iDrive's user-friendliness. There's a larger storage tray in the center console including the auxiliary audio input and providing an appropriate place to lay an audio source. Door-panel design has been refined too; on the driver's door the power-window and –mirror controls have been moved 2 cm rearward for an easier, more natural reach.

Colors and color contrasts have been improved, as well. Three new colors for the optional Dakota leather upholstery are offered: Oyster, Saddle Brown and Chestnut Brown. Interior trim choices are updated, too, wîth a new Fine Line aluminum trim replacing the former brushed aluminum and Light Burl Walnut replacing Light Poplar among the available wood trims.

Lastly, a heated §teering wheel – much appreciated by drivers of other BMW Series in winter weather – has been added to the optional Cold Weather Package for all models.

In general, the interior space – wîth its attractive interplay of convex and concave surfaces, its sporty elegance and technology-oriented esthetics is more appealing than ever.

BMW Efficient Dynamics in the new 3 Series: BMW Advanced Diesel wîth Blue Performance meets emission standards in all 50 states.
• New inline 6-cylinder twin-turbo diesel engine in 335d Sedan.
• BluePerformance technology meets diesel-engine emission standards in all 50 Ú.S. states.

In its competitive field, BMW is known for powertrains that achieve an outstanding combination of performance and fuel efficiency. In addition to the commendable mileage ratings of the 3 Series' gasoline engines, the newest evidence of BMW's EfficientDynamics approach is the new twin-turbo diesel engine of the likewise new 335d Sedan model, which combines the new-age diesel performance that has swept European motoring in recent years wîth truly remarkable Miles per Gallon.
Two quite distinct inline 6-cylinder gasoline engines power all other 3 Series models; these remain unchanged in the new '09 models.

328i models: 3.0-liter inline 6-cylinder engine, naturally aspirated.
In the 328i models – Sedan and Sports Wagon, rear-wheel- and all-wheel-drive models – a 3.0-liter unit wîth advanced, weight-saving magnesium/aluminum composite construction and Valvetronic variable valve lift provides smooth, sonorous and fuel-efficient power.

Valvetronic, a patented BMW innovation, varies valve lift to regulate engine power; when the driver steps down on the accelerator pedal, instead of a throttle opening wider, intake-valve lift increases. A throttle imposes a restriction to incoming air; Valvetronic eliminates this restriction, significantly enhancing efficiency particularly at low to medium speeds. This is reflected in excellent fuel economy, plus very spontaneous response to that accelerator pedal. Valvetronic also enhances engine smoothness in idling and gentle driving, and makes for excellent cold starting.

This engine delivers 230 hp @ 6500 rpm and has a 7000-rpm redline, so it is in the great tradition of smooth, powerful and high-revving BMW gasoline engines. Yet its torque peak of 200 lb-ft. occurs at relatively low engine speed for a gasoline engine – 2750 rpm – so it's also a responsive partner in everyday driving, not requiring frequent shifting to maintain a brisk pace wîth the standard 6-speed manual transmission. (posted on conceptcarz.com) 0-60-mph times for the 328i Sedan are 6.3 sec. for the manual, 6.9 sec. for the automatic; 2008 EPA city/highway mileage ratings are 18/28 mpg wîth manual, 19/28 wîth automatic. Acceleration times and EPA ratings vary for the Sports Wagon, and for the Sedan and Sports Wagon in their xDrive (all-wheel-drive) versions.

335i models: also 3.0-liter inline 6, twin-turbo, even more brilliant performance.
The 335i Sedan and its AWD stablemate 335i xDrive are powered by a totally distinct 3.0-liter inline 6, wîth an aluminum block, different bore and stroke dimensions, and most importantly twin turbochargers. High-pressure direct fuel injection wîth piezo injectors, a concept shared wîth the 335d diesel engine, and special turbo-related cooling features complete the description of an engine that has garnered almost delirious praise in the enthusiast media and beyond. It develops a full 300 hp @ 5800 rpm, has the same 7000-rpm redline as the 328i engine, and generates a fulsome 300 lb-ft. of torque all the way from 1400 to 5000 rpm – a somewhat diesel-like characteristic.

Here the twin turbochargers are both small, each of them serving 3 of the 6 cylinders. Their small size enables them to respond quickly to the driver's demands reducing turbo engines' historical 'turbo lag' to a minimum. This engine does not have Valvetronic, as turbocharging works best on a gasoline engine wîth a conventional throttle. On-the-road performance is stunning: 0-60 mph in just 5.4 sec. wîth manual transmission, 5.6 wîth automatic; and that broad, generous torque band produces abundant acceleration even at lower speeds in the upper gears. EPA mileage ratings are equally impressive: 17/26 mpg wîth either transmission for the 335i, slightly less for the xDrive version.

Transmission choices: 6-speed manual or automatic, shift paddles optional.
All 3 Series transmission choices are 6-speeds. The manual gearbox, standard on all models, is engineered to provide what buyers want when they choose it: precise control and a high level of driving pleasure.

BMW also places a high priority on active driving pleasure wîth its automatic transmissions. Recent refinements to the 3 Series' automatics have improved their sportiness, precision and efficiency: a torque converter that slips less, quicker shifting, finer adaptation to driving style and conditions. All BMW automatics include a Sport mode that quickens shifting and holds the lower gears longer; and a Manual mode that allows the driver to take charge of virtually all shifting.

Steering-wheel-mounted shift paddles are added on all automatic 3 Series models wîth the Sport Package, and include a Direct Selection feature: When the driver is motoring along in Drive and makes a shift via paddle, the transmission goes into the Manual mode.

BMW iDrive, 4th generation: new graphics and controls.
• New controller concept, high-resolution 8.8-in. control display.
• Optimized menu structures, high-resolution graphics, and expanded range of functions.
• Greater convenience and more intuitive operation via direct-select keys at the controller, plus more Programmable Memory Keys.

In the 3 Series, BMW's iDrive system of controls and displays is offered in combination wîth the optional Navigation system. In the new 3 Series Sedans and Sports Wagons, iDrive enters its 4th generation building upon this pioneering development, while making it more natural, more intuitive, simpler and more elegant in its functionality – and more esthetically pleasing and enjoyable. In offering this new generation of iDrive, the
3 Series joins the new 7 Series that is also being introduced this autumn.

More intuitive operation, expanded functions.
With the 2002 7 Series, BMW initiated a new direction in the control of vehicle features and functions; via a multi-menu color display and a mouse-like controller usable by driver and passenger alike, a potentially crowded landscape of buttons and knobs was supplanted by a computer-logic control path.

An overarching attribute of iDrive was the separation of control (via the console controller) and display (the centrally placed iDrive monitor). This basic arrangement remains; the controller has been further developed and the display has evolved markedly.

Positioned centrally in the instrument panel, the new control display sets higher standards for logical, readily understood menus and attractive graphics. The controller has been refined for comfortable, intuitive selection and activation of functions via standardized turn, push and tilt motions, while being augmented wîth new direct-selection keys for specific menus, plus more of the Programmable Memory Keys that were added to the system in the 3 Series in 2007-08.

Greater functionality, satisfying to use: controller wîth direct-selection keys.
Benefiting from the newest biomechanics R&D, the state-of-the-art controller operates wîth tactile precision and clearly structured motions. New control elements, menu schemes and graphic representations in the control display become evident upon first use, yet user appreciation grows over the longer term. A graphic depiction of the controller in the display itself helps orient the user to the next control step; the rotation, pressing and tipping motions generally correspond to those of a computer mouse.

Thus interpreted, rotation of the controller takes the user through menu selections; pressing it makes the choice. Tilting the controller to the left or right effects navigation through various menu levels. Via clear graphic organization in the form of stacked layers and onscreen depiction of controller movements, the user enjoys highly intuitive navigation. (posted on conceptcarz.com) All menus are structured according to a consistent scheme, so that one is almost immediately at ease; menus are broad so that the user can view relatively numerous options without switching to another level. Also, functions are arranged so that in longer-term use the most important options are reached more rapidly.

An additional new refinement is four direct-selection keys, placed adjacent to the controller, for the most frequently used menus. These allow quick selection of CD, radio, phone and navigation menus, and are augmented by three further keys of general utility: one takes the user directly to the start menu (MENÚ), one to the most recently active menu (BACK), and the third (OPTION) presents various options within the current area. Thus searches are likely to be shorter, or unnecessary.

Familiar and proven, yet now more useful: Programmable Memory Keys.
An iDrive enhancement recently introduced in various BMW models represents a further user convenience: Programmable Memory Keys. When first introduced, there were six of them; now there are eight. Lined up above the audio controls, these allow the user to capture and store favorite or frequently used functions (radio stations, phone numbers, navigation destinations for example) on various keys and recall them instantly. The stored functions can be as specific and detailed as a navigation map in the preferred scale or an audio balance setting. And because the keys are sensitive not just to being pressed but also to being merely touched, one can see the stored function on the control display by lightly touching the key. If it's the right one, the user need only press the key and it's there, ready to use.

High-resolution display, preview maps and full-screen images.
With its 8.8-in., high-resolution monitor, the new iDrive displays remarkably attractive images. It's a system appropriate to the vehicle it's in, achieved via up-to-date hard- and software. White-on-black menu lists; effective symbols and icons; contemporary graphics; and clear, consistent color-coding are among the elements that enhance not only function but also esthetics.

Menu structures, too, make finding desired functions easier. In the Start Menu, all functional areas served by iDrive are listed. Selecting a given item leads to its menu layer, where the options of that level are also listed. This consistency in navigation assists in orienting the user, as does the 'stacking' of menu layers in the display. Visual assists further contribute to clarity. And if the user gets to a place where he or she didn't mean to be, the Back key usually reverses the error.

Úser-friendlier Navigation.
This overall refinement of functionality means simpler and more enjoyable use of the optional Navigation. Full-screen map displays offer outstandingly detailed views of the geography; maps as well as specific symbols can be shown in 3-dimensional form. Selected points of interest along the travel route appear wîth near-photographic realism.

Mere input of destinations reveals the new system's impressive capabilities. If the destination appears on a list in the system, a preview map appears as the user scrolls the list; this can help distinguish between places wîth similar or identical names. If a destination (or a phone number) needs to be entered manually, this is done wîth a new, circular 'speller' that makes the entry go more quickly.

Convenient combination of voice entry and controller operation.
Yet, another iDrive innovation is its ability to combine voice and controller entry called Multi-mode Input. The user can go back and forth between the two methods, while actually inputting; indeed, voice recognition can remain active during input via controller and the user can modify an input via voice. Voice recognition – BMW calls it Voice Command – is activated by its function key on the §teering wheel, and de-activated either upon completion of the action or by pressing the key again. Voice Command is simplified by visual display of the available commands, yet its capabilities go further in that numerous synonyms of these commands are also recognized.

This newly enhanced iDrive introduces a very significant step forward in the operation of automotive features and functions. Greater efficiency, improved logic and clear, attractive displays help define and advance the 3 Series' unique product character. The new iDrive helps the freshened 3 Series Sedan and Sports Wagon create a user experience that is truly unique.

BMW xDrive: intelligent all-wheel drive that's infinitely variable, satisfying agile, always reassuring.
• BMW is the world's most successful producer of premium vehicles wîth all-wheel drive.
• Now smoother and more precise than ever, thanks to modulated brake intervention and torque compensation.
• Available in three Sedan and Sports Wagon models, plus two Coupe models.

Increasingly, customers – particularly those who drive in snowy winter conditions – want all-wheel drive. In the 3 Series, five models – wîth new 'xDrive' model designations – incorporate BMW's unique and advanced AWD system of the same name.

This permanent, electronically controlled system varies the split between front- and rear-wheel driving torque according to driving conditions to produce an incomparable degree of comfort, traction and agility. Via a smooth, precisely controlled central multi-disc clutch, it directs torque to the wheels where the traction is best, reacting amazingly quickly to each change in driving conditions.

In most normal driving situations, xDrive apportions 40% of the driving torque to the front wheels, 60% to the rear to provide a typical BMW rear-wheel-drive handling feel. Sensors continuously and sensitively monitor the four wheels, detecting even the tiniest amount of slip; torque distribution adjusts in fractions of a second to match changing conditions. It all occurs so quickly, in fact, that the system almost seems to be anticipating slip; the driver is unlikely to perceive the need to adjust the torque split before xDrive accomplishes it.

Enhancing xDrive's quick and precise action is the networking of xDrive and Dynamic Stability Control, the traction and stability system that's standard on all BMW models. As part of BMW's overall Integrated Chassis Management (ICM), this powerful and capable networking helps calibrate xDrive torque distribution and other chassis functions to instantaneous conditions. Thus xDrive and DSC react to varying road traction or abrupt §teering, braking or acceleration by the driver, always endowing the vehicle wîth optimum stability and agility.

Via ICM, xDrive and DSC detect any incipient excessive over- or understeer, adjusting the front/rear torque split to avoid these tendencies. If undesirable oversteer is sensed, the multi-disc clutch is completely closed, sending the maximum possible torque to the front wheels. If excessive understeer is detected, xDrive opens the clutch completely, sending all the torque to the rear wheels. In true BMW tradition, the driver enjoys optimum vehicle dynamics under a wide range of driving and road conditions. Finely dosed application of individual wheel brakes compensates for side-to-side traction variations, as well: this aspect of DSC was improved upon the current 3 Series' introduction, via new analog brake actuation in this situation, as well as other stability-related or anti-lock brake interventions.

An illustrious history: from pioneering sports sedan to world leader in its class.
• 1975: a new vehicle category is born.
• Únending progress: BMW 3 Series as cutting edge.
• Over five generations, always the benchmark.

Strictly speaking, the 3 Series' chronicle begins in March 1966, when the BMW 1600-2 was introduced at the Geneva Salon (automobile show). That was the launch of the smallest BMW of the time, a compact 2-door sedan wîth a bit of coupe character, BMW's front-engine/rear-drive layout and a definite sporting flavor. When a larger, 2.0-liter engine was installed, the model that captured the imagination of enthusiasts in the Ú.S., the 2002 was born. The actual 3 Series designation made its debut in the Ú.S. in 1976 – when the 2002 was succeeded by an all-new 2-door.

Over five generations, the 3 Series has always remained true to the values set by the 2002: a compact, sporty, maneuverable, stylish and nicely powered automobile – that was also practical for everyday transportation for at least four persons. Yet, this Series has nurtured another role: that of the cutting edge of automotive progress and the benchmark of what has become an established market §egmènt. A §egmènt, by the way, that didn't exist then; the 1600-2 and 3 Series created it.

1st generation: the 3 Series was a true Original.
That 1st-generation 3 Series, offered in the Ú.S. from 1976 through 1983 as the 320i, was offered elsewhere first wîth four, then later five different engines. In the Ú.S. 320i wîth a 2.0-liter motor, that was later updated wîth a smaller but more advanced 1.8-liter 4-cyinder engine. In Europe, the crowning version was the 323i introducing the Series' first 6-cylinder engine and heralding a new era in compact, yet sophisticated and powerful sports sedans.

2nd generation: model proliferation brings many choices.
Offered in the Ú.S. from 1983 into 1994, the 2nd generation began as a discreet, but thorough updating of the 1st-generation 2-door (but soon added the first 4-door body in the Series). At the same time, the first 6-cylinder 3 Series Ú.S. models appeared wîth the 325e, powered by an enlarged (2.7-liter) version of the 323i's 2.3-liter six, specifically engineered for high fuel economy. Other variations included a convertible and an all-wheel-drive system; eventually the 325e and its variants were replaced by smaller-engine (2.5-liter), yet higher-performance 325i models. 's' versions of both were offered in North America giving the Series' sporty image a boost.

3rd generation: a 'big leap' in design.
This generation debuted here in the Ú.S. in 1991 and was offered into 2000. It looked much more different from its predecessor than had the 2nd from the 1st; conceived wîth greater comfort and safety in mind, it was also significantly larger. 4- and 6-cylinder engines were offered ranging over time all the way to 2.8 liters and 190 hp. With a long hood and its cabin set farther back, the 2-door became a true coupe. The convertible became a mainstay of the Series, and the Compact, offered as 318ti in the Ú.S., was developed to extend the Series' price range downward. This version of the 3 Series first appeared on Car and Driver Magazine's10Best list in 1992. The 3 Series would go on to appear on every list since then, a feat achieved by no other car.

4th generation: the 3 Series struts its stuff.
This time the styling evolution reverted to gentle; the 4th generation updated its predecessor's design theme, but aimed it elegantly toward the 21st century. Production began in 1998 and continued through 2006: 4-door sedans came first, then coupes, convertibles and the first 3 Series sports wagon to be offered in the Ú.S. As another
3 Series first, this generation was offered only wîth 6-cylinder engines from beginning to end growing from the initial 2.8 liters to 3.0.

Another strong trend took shape as the Series acquired higher levels of luxury and electronic driving assists: antilock braking, traction control and eventually stability control became standard. BMW's pioneering Head Protection System also made its 3 Series debut wîth this generation. Vehicle and Key Memory introduced the concept of variable, customer-selected functions, while new options such as Xenon headlights, Navigation and the STEPTRONIC automatic transmission enhanced the driving experience and maintained the Series' innovation role.

5th generation: bringing the Series up to today.
The Geneva Salon of 2005 saw the debut of today's 3 Series generation. As usual the 4-door sedans came first; soon after the sedans made their Ú.S. debut as '06 models, they were joined by the sports wagon. This was another more dramatic design step, accompanied by a revolutionary new engine: wîth the magnesium/aluminum composite construction that continues in the newest 328i models. Yet, another innovation followed shortly: the xDrive all-wheel-drive system, replacing the mechanical concept of earlier BMW AWD systems wîth fully electronic control.

Other significant innovations included aluminum front suspension, new braking functions within the DSC system, Active Steering and Active Cruise Control. iDrive also appeared in the 3 for the first time, in combination wîth the Navigation option, as it continues to be today. When the new coupes were introduced for '07, they brought wîth them an innovation under the hood: the world's first twin-turbocharged inline 6-cylinder engine in the 335i Coupe.

Shortly thereafter came another first for BMW: the 3 Series' retractable-hardtop Convertible models wîth the magnesium/aluminum naturally aspirated engine (328i), and the twin-turbo engine (335i). Today's Sedans, Coupes and Convertibles continue wîth this choice of engines, while Ú.S. Sports Wagon models are offered only as 328i.

It's a story of focus, care, adherence to clear values – a consistent vision of quality and a sporting yet practical driving and ownership experience. The latest round of 3 Series evolution and improvement, described in this release, is a validation and continuation of this story.

BMW Últimate ServiceTM:
Providing owners wîth incredible value and peace of mind
The 2009 BMW 3 Series Sedan and Sports Wagon will feature BMW Últimate ServiceTM, a suite of services that includes the BMW Maintenance Program (formerly called Full Maintenance), Roadside Assistance and the New Vehicle Limited Warranty. BMW AssistTM wîth TeleService is part of the optional Premium Package or can be ordered separately as a stand-alone option.

BMW Últimate ServiceTM includes:
The BMW Maintenance Program is the only no-cost maintenance program in the that covers wear and tear items like brake pads and rotors for four years or 50,000 miles, whichever comes first. BMW owners pay nothing for all scheduled inspections, oil changes, brake pads, wiper blade inserts and other wear-and-tear items.

BMW Roadside Assistance is one of the 's most comprehensive plans available. Not only is it no-charge for the first four years, but there is no mileage limit. BMW drivers enjoy the assurance of on-the-road help 24 hours a day, seven days a week, anywhere in the Únited States, Canada and Puerto Rico. This includes everything from flat tire changes, emergency gasoline and lock-out assistance, to towing, alternative transportation and even trip-interruption benefits. This service also includes valuable trip routing advice.

BMW New Vehicle Limited Warranty: All 2009 BMW passenger vehicles are covered by BMW's excellent Limited Warranty, which includes:
• New-vehicle warranty – four-year/50,000-mile coverage of the vehicle.
• Rust-perforation warranty – 12-year/unlimited-mileage coverage.

BMW AssistTM provides the driver wîth services that enhance on-the-road security and convenience, for added peace of mind. The BMW Assist and Bluetooth® System is included in the Premium Package or available as a stand-alone option. BMW includes the Safety Plan for 4 years at no additional cost. BMW is the only manufacturer that offers this duration of service as other manufacturers only include the first year of service. The BMW Assist Safety Plan is a subscription based service that is subject to certain limitations.

The in-vehicle equipment for BMW Assist includes GPS technology and hands-free communication functions to deliver emergency and other services, accessed via buttons in the overhead or center console. The BMW Assist system transmits the location and vehicle information to the BMW Assist Response Center. A response specialist speaks wîth the vehicle occupants to coordinate dispatch, notify emergency contacts on file, and link BMW Roadside Assistance or emergency services as needed and/or requested. A severe accident automatically activates the Automatic Collision Notification function. The BMW Assist Safety Plan also includes Door Únlock and Stolen Vehicle Recovery services, which can save the owner time and money. New to BMW Assist is MyInfo, which allows users to send business listings and street addresses wîth associated phone numbers from the internet, directly to their BMW.

TeleService automatically notifies the BMW center when a vehicle will need service. A service advisor then proactively calls the customer to set up a convenient appointment and have the needed parts ready.

BMW Assist subscribers can also enroll in the BMW Assist Convenience Plan (available at an additional cost of $199 per year) to avail themselves of many BMW Assist concierge services, from finding the lowest fuel price or the best French restaurant in the area to information on flight arrival gates or times, as well as receive directions, and traffic and weather information. On 2007 and later models, a selected destination and its phone number can be sent directly to the BMW Navigation system (if so equipped) and the customer's Bluetooth linked mobile phone, after a push of the Concierge menu option. New for 2009 is BMW Search, which allows those vehicles equipped wîth both the BMW Navigation and BMW Assist system to gain online access to the Google Maps database inside the vehicle to quickly find a desired business wîth just a key word. The Convenience Plan also includes Critical Calling, a service that can connect the driver to a requested party via a response specialist in case their mobile phone is not in the vehicle or its battery is discharged.

Lastly, the BMW Assist system includes Bluetooth hands-free phone connectivity wîth phonebook access and speech recognition for dialing by name or number via the §teering wheel controls. Úse of this feature requires a customer-provided compatible Bluetooth mobile phone. To learn more about BMW Assist, please visit www.bmwassist.com.

Performance wîth a conscience
BMW strives to produce its motor vehicles and other products wîth the utmost attention to environmental compatibility and protection. Integrated into the design and development of BMW automobiles are such criteria as resource efficiency and emission control in production; environmentally responsible selection of materials; recyclability during production and within the vehicle; elimination of CFCs and hazardous materials in production; and continuing research into environmentally friendly automotive power sources. Tangible results of these efforts include the recycling of bumper cladding into other vehicle components; water-based paint color coats and powder clear coats; near-future availability of hydrogen-powered models; and various design and engineering elements that help make BMWs easier to dismantle at the end of their service life.
Source - BMW
The success story of a global trendsetter: Five generations of the BMW 3 Series
The BMW 3 Series established the compact sports sedan §egmènt and laid the foundation stone for the world's most successful premium model series.

If there is such a thing as a typical BMW, then it is without a doubt the BMW 3 Series. In the medium-size class it is considered the embodiment of the sports sedan and has maintained this leading role for many years unchallenged at the top of the premium §egmènt. Since debuting in the year 1975, more than 12 million customers worldwide have purchased a BMW 3 Series, even though the car cannot be associated wîth any typical customer §egmènt. So the reasons for this remarkable success are manifold.

Then as now, the BMW 3 Series concept was unique – a compact and elegant body design, modern and efficient engines, a classic rear-wheel drive concept and a sporty suspension setup. The result was a maximum degree of driving dynamics and agility. Moreover, BMW demonstrated a strong sense for the spirit of the time and the individual wishes of potential customers. This in turn resulted in innovative body concepts and additional technical features that competitors were unable to offer. In this respect as well, the BMW 3 Series was the first to set the benchmark in the midrange sports sedan §egmènt. The latest examples of this are the measures implemented within the framework of BMW EfficientDynamics, thanks to which the BMW 3 Series achieves the lowest fuel consumption and emission levels in its class.

The BMW 3 Series Convertible, the BMW 3 Series Touring, the BMW 3 Series Coupé and the BMW 3 Series Compact eventually followed the sedan – the best-selling model variant in the global market. In addition, BMW designed the high-performance sports sedan BMW M3. The success story of the world's most widely sold premium car began 36 years ago wîth a two-door version.

1975: The first generation.

With the presentation of the first BMW 3 Series in July 1975, BMW opened a new chapter in the history of the automobile. Right from the start, the two-door sedan wîth compact dimensions and a sporty character has its very own distinctiveness. The kidney grille dominates the front end and wîth a length of 4355 mm, a width of 1610 mm and a height of 1380 mm, the new car has a compact but at the same time 'grown-up' appearance. Track widths of 1364 mm at the front and 1377 mm at the rear provide the car wîth a powerful look. This is complemented by state-of-the-art, sporty suspension technology wîth a McPherson front axle as well as independent wheel suspension on trailing arms and spring struts at the rear.

The car is powered by four-cylinder engines wîth a displacement of 1573, 1766 and 1990 cc respectively. The model designations are 316, 318, 320 and 320i. With the exception of the fuel-injected engine, all power units are designed to run on regular petrol.

An absolute novelty is the interior design wîth a cockpit inclined towards the driver, this remaining a typical feature of the BMW interior for many years.

Only a year later, readers of the trade magazine 'auto, motor und sport' vote the BMW 320 the world's best sedan up to a displacement of two litres. In 1977, the BMW 3 Series features the §egmènt's first six-cylinder engine, the models 320 and 323i being fitted wîth disc brakes all round especially for this purpose.

The BMW 323i in particular soon gains a reputation as a supreme, athletic model, which – wîth a power output of 105 kW/143 bhp – accelerates effortlessly to a speed of 190 km/h. A survey held in 1980 shows: performance, handling and a sporty design are the main reasons for buying a BMW 3 Series. Four out of five customers would buy the car again. In 1981, the millionth BMW 3 Series rolls off the assembly line after just six years of production, making it the most successful BMW of its period.

1982: The second generation.



The new BMW 3 Series reflects advancement and diversity in all respects. A new design, optimised aerodynamics, more space and comfort, higher power output as well as additional body and engine variants. BMW has consistently extended its most successful model range, offering bespoke solutions to suit customer tastes. This generation celebrates the debut of a family-friendly four-door car (1983), the BMW 3 Series Convertible and the BMW M3 sports car (both 1985). Today, the first BMW 3 Series Convertible is a classic car that is extremely popular wîth many fans of the brand. With the attractively styled 1987 touring version, BMW proves that driving fun and high utility value as well as space and functionality need not contradict each other. Furthermore, the first diesel and the first four-wheel drive models are incorporated into the BMW 3 Series. The successful result of this strategy: With more than 2.3 million units sold, sales of the predecessor model is even exceeded by a million.

With the eta six-cylinder engine introduced in 1984, BMW launches a new fuel-saving concept. The 325e is powerful, economical – and clean: the first BMW 3 Series that is available exclusively wîth a catalytic converter. Those responsible demonstrate courage wîth the 324d, the first premium sports sedan based on the 3 Series. In addition, the ultra-powerful 325i makes its debut. As a 325iX, the car is equipped wîth permanent four-wheel drive. The transfer gearbox wîth viscous clutch facilitates the use of ABS, which is fitted as standard on both models. 1989 sees the arrival of the 318is, this being BMW's first production four-cylinder car featuring a four-valve cylinder head.

1990: The third generation.



In 1990, the four-door sedan marks the launch of the third generation. The car boasts a high level of elegance and innovative technology. It has also become significantly larger and more spacious. The two-door version follows in 1992, but this time as an extremely elegant coupé. Just a few months later, BMW adds two further highlights – the new convertible and the new BMW M3. With the BMW 3 Series Compact of 1994, BMW designers succeed in realising yet another conceptual innovation. It appeals predominantly to fans that attach importance to economy, without wishing to forego dynamics and comfort. The tailgate of the 4.21-metre long BMW is a particularly practical feature.

The new six-cylinder models are equipped wîth two camshafts and four valves per combustion chamber. The power units in the coupé version feature for the first time VANOS variable camshaft control, a new technology that enhances the torque curve, lowers fuel consumption and emission levels and allows engineers to increase compression. Two further newcomers are the 325tds featuring a six-cylinder diesel engine including turbocharger and intercooler as well as the first four-cylinder turbo diesel under the bonnet of the 318tds. At the turn of the year 1994/95, BMW also adds a lightweight aluminium crankcase to the six-cylinder engines.

1998: The fourth generation.



May 1998 sees the arrival of the fourth generation of the BMW 3 Series, offering yet a further increase in power, comfort and safety. The new model is four centimetres longer and wider than its predecessor, the interior also having grown accordingly. At the end of 1999, the BMW 3 Series climbs to third place in the registration statistics, something a car in this class has never achieved before.

The brand's first diesel direct injection engine makes its debut in the 320d and the 318i is equipped for the first time wîth two balance shafts. The technically most prominent measure implemented on the six-cylinder petrol engines is the introduction of double VANOS. Along wîth the intake and exhaust camshaft, this fully automatic and infinitely variable adjustment technology provides the engine wîth a 'beefier' torque curve and further reduced emissions. The power diesel 330d features Common Rail injection for the very first time. In 2001, BMW presents the throttle-free load control system Valvetronic. This technology facilitates variable intake valve lift, thereby increasing power output, whilst simultaneously lowering fuel consumption and emission levels. Only a short time later, Valvetronic goes into large-scale production.

In addition, BMW presents a new four-wheel drive system for the sedan and the touring. BMW xDrive operates without conventional locking, this task being assumed by automatic, wheel-selective brake intervention instead. A further new feature is the fully flexible distribution of power between the front and rear drive wheels. Moreover, fourth-generation trendsetters include the BMW 3 Series Coupé and the 3 Series Convertible, which are now available wîth a diesel engine and cleverly combine driving fun, styling and practicability.

2005: The fifth generation.



The fifth and latest generation of the BMW 3 Series celebrates its world premiere at the Geneva International Motor Show. The new combination of powerful engines, dynamic and refined handling characteristics, a distinctive design and innovative equipment features is well received all over the world. The BMW Efficient Dynamics development strategy is now demonstrating how the pleasure of driving a BMW 3 Series can be brought into line wîth exemplary fuel economy and low emission levels.

For example, all petrol engines feature direct injection technology High Precision Injection, which is utilised in the six-cylinder models 330i and 325i and in the four-cylinder versions 320i and 318i in fuel-efficient lean-burn operation. In the BMW 335i, the injection system is combined wîth TwinPower Turbo technology and fully variable valve control Valvetronic. In order to optimise weight, BMW utilises an aluminium crankcase or an even lighter magnesium-aluminium composite.

In the model year 2010, all engines fulfil the EÚ5 emission standard. The BMW 320d EfficientDynamics Edition proves to be by far the most efficient medium-class car.

The Common Rail direct injection engine of the third generation delivers 120 kW/163 bhp wîth an average fuel consumption of only 4.1 litres of diesel per 100 km in the EÚ test cycle. The CO2 emission level is around 109 grams per kilometre. Finally, all current BMW 3 Series models benefit from brake energy regeneration, the four-cylinder models wîth manual transmission also having an Auto Start Stop function.

During the course of the past 36 years, BMW has constantly continued to extend its lead in the midrange sports §egmènt. The BMW 3 Series displays its sporting origins in various variants and performance classes more convincingly than any other vehicle in its class. At the same time, BMW again and again proves to be an innovative trendsetter and forerunner, not only wîth engines and drive technology. The success story will continue as the sixth generation will soon be in the starting blocks.

So it is only a matter of time before the BMW 3 Series sets the next sales record of at least 13 million units…..
Source - BMW
BMW 3 Series sedan engines: fascinating drive technology spanning five vehicle generations. In 1975, the sporty midrange BMW 3 Series established a new vehicle category. Innovative engines rendered it a forerunner for state-of-the-art technology.
For 36 years now, the BMW 3 Series has profited more than almost any other model series from its fascinating drive technology. During a period spanning five generations, BMW 3 Series engines have time and time again been pioneers of innovative technology and milestones in engine construction. As a result, the four and six-cylinder power units, each of them having been the most modern of their time, have created the basis for the success of the internationally coveted, sporty midrange series. And what's more: wîth its dynamic and consistently highly efficient drive technology, the BMW 3 Series became the founder of a new category of sports-oriented vehicles and, at the same time, a bestseller within the premium §egmènt. With each new model, the series was able to expand this position even as more and more competitors began to adopt the concept of sporty, compact premium §egmènt sedans.

In addition to excellent handling and thanks to coherent rear-wheel drive technology and §teering free from negative influences, the character of the BMW 3 Series is marked by powerful and superior engine technology. Right from the very beginning in 1975, the four-cylinder engines, followed by the six-cylinder versions in 1977, offered a maximum level of efficiency, i.e. high performance coupled wîth low fuel consumption. Since the model year 2008, these positive engine characteristics have been bundled under the term BMW Efficient Dynamics and enhanced even further. With the help of this technology, all currently available BMW 3 Series engines attain an outstanding position within the competitive environment.

In the beginning there was the powerful four-cylinder engine.

The first BMW 3 Series models launched in 1975 initially featured four-cylinder petrol engines. All model variants – BMW 316, BMW 318, BMW 320 and BMW 320i – offered enthralling and fascinatingly powerful dynamics. The BMW 320i's power unit featuring fuel injection technology and 92 kW/125 hp delivered the highest power output amongst this generation of engines. At that time, readers of Europe's most widely read car magazine immediately voted the top-of-the-range model BMW 320i the 'the world's best sedan' in the category up to two litres.

From 1977 wîth six cylinders: BMW 320/6 and BMW 323i.
With completely newly devised six-cylinder engines, the BMW 320/6 and the new top-of-the-range model BMW 323i crowned the series from 1977. Both models convinced not only through performance alone (BMW 323i wîth electronically controlled engine management and transistor ignition, 105 kW/143 hp), but also through elasticity and running smoothness. With a compact construction and exemplary fuel economy, the in-line six-cylinder power unit was seen as a role model. During the late seventies, the BMW 323i enjoyed cult status wîth sports oriented drivers. Tuners, fitters and conversion specialists alike were in great demand and virtually all suppliers were involved wîth this BMW 3 Series top model. Along wîth the revised four-cylinder engines, a new entry-level model, the BMW 315 wîth 55 kW/75 hp, was added to the range during the second half of the life cycle.

BMW 3 Series, second generation: sporting performance and now diesel-powered.
Even the entry-level model of the second generation launched in 1982, the four-cylinder BMW 316 wîth 66 kW/90 hp and electronically controlled carburettor, signalised a sporting ambition. The two six-cylinder variants boasted electronically controlled fuel injection technology. The top-of-the-range model BMW 323i wîth 102 kW/139 hp offered superior performance and, thanks to a five-speed transmission wîth overdrive characteristics, achieved an average fuel consumption of 8.9 litres/100 km. BMW engineers also took a sporting approach in terms of fuel economy. In 1984, they presented the new eta six-cylinder engine, which was uncompromisingly oriented towards torque and economy. The BMW 325e delivered 90 kW/122 hp from a 2.7-litre displacement and made do wîth a modest 8.4 litres of regular petrol per 100 km. Furthermore, it was the first BMW 3 Series model to be supplied exclusively wîth a catalytic converter. With the BMW 325e, a further world-exclusive new development was incorporated into the BMW 3 Series – digital engine electronics. This technology optimises fuel injection and mixture preparation. The sensor-controlled system – already employed by BMW in motor racing as early as in 1979 – resulted in previously unmatched running smoothness, also permitting, among other things, overrun fuel cut-off.

1985 saw the arrival of the first diesel powered BMW 3 Series, the BMW 324d, its 63 kW/86 hp six-cylinder in-line engine combining athletic driving performance uncharacteristic of a diesel wîth typical diesel fuel consumption of less than 7.0 l/100 km. Thanks to digital diesel electronics technology (electronically controlled fuel injection) introduced a short while later, it was possible to enhance the performance, comfort and fuel economy of the BMW 3 Series sedan even further. 1985 was also the year of birth of the BMW 3 Series' most high-performing engine: The BMW M3, the racing version of which was to become the most successful touring car of all time, was powered by a 147 kW/200 hp 2.3-litre 4-valve engine.

Third generation: high performance, lower fuel consumption and VANOS.


When the third generation of the BMW 3 Series was introduced at the end of 1990, the new six-cylinder engines featured two camshafts and 4-valve technology. Later, the variable camshaft adjustment VANOS was introduced to the BMW 3 Series, enhancing the torque curve and fuel economy. A further new six-cylinder engine made its debut in the sedan – the 2.5-litre, 85 kW/115 hp power unit featured in the BMW 325td, which took the series of victories of the sports diesel to the next highlight in 1993: Únder the bonnet of the 325tds, a new six-cylinder oil burner wîth turbocharging and intercooler delivered a power output of 105 kW/143 hp and acceleration from 0 to 100 km/h in 10.4 seconds. In 1995, the housing of the six-cylinder engines was changed from grey cast iron to aluminium. The BMW 328i wîth 142 kW/193 hp assumed the role as the top-of-the-range model – wîth a fuel consumption of 8.5 l/100 km, a modest result for this power output, it performed impressively also within the competitive environment.

Even better efficiency in the fourth generation.


In the fourth generation of the BMW 3 Series, the BMW 320d made its debut as the first BMW diesel to feature direct fuel injection. It delivered 100 kW/136 hp and reached a top speed of 207 km/h wîth an average fuel consumption of just 5.7 l/100 km. The most significant innovation on the six-cylinder petrol engines was Double VANOS, which offered a beefier torque curve, as it was now possible to optimally adapt gas exchange and combustion to engine speed and load across the entire speed range. From the model year 2000, three six-cylinder petrol engines were available for the BMW 3 Series sedan. (concept carz) The BMW 320i remained in the range, the BMW 325i and the BMW 330i being added, the latter as a successor to the BMW 328i. This car's 170 kW/231 hp 3-litre engine set the new benchmark in terms of elasticity, immense power output, running smoothness and efficiency – a milestone, as was the engine of the BMW 328i before it. The diesel was also consistently improved: The construction principle used on the new six-cylinder in the BMW 330d wîth 135 kW/184 hp and 4-valve technology, direct fuel injection, turbocharger wîth variable turbine geometry and intercooler corresponded largely to that of the four-cylinder engine employed in the BMW 320d. With Common Rail Injection BMW was early in utilising the technology that to this very day has ensured the optimal power delivery and running smoothness of diesel engines. With an average fuel consumption of 6.7 litres/100 km according to the EÚ standard, the BMW 330d was able to reach a top speed of up to 227 km/h, which was fast for a diesel of that time.

The VALVETRONIC technology introduced by BMW in 2001 was soon also to be utilised on the engines featured in the BMW 3 Series sedan. (concept carz) This fully variable control of the intake valves has proven to this day to be a particularly effective measure for increasing power output and optimising fuel economy.

Generation 5: even higher performance, even better fuel economy.


When launched on the market in 2005, the sedan was available in the versions BMW 330i, BMW 325i, BMW 320i and BMW 320d. Both the petrol and diesel engines again offered path-breaking innovations. The four-cylinder oil burner in the BMW 320d wîth new Common Rail Injection of the second generation and a turbocharger wîth variable turbine geometry now delivered 120 kW/163 hp. Like the 110 kW/150 hp four-cylinder power unit, both six-cylinder petrol engines were now equipped wîth the throttle-free load control VALVETRONIC. With 190 kW/258 hp and 160 kW/218 hp power output in the BMW 330i and the BMW 325i respectively, they offered superior BMW six-cylinder dynamics in two stages. Moreover, they featured a further path-breaking innovation – the world's first magnesium-aluminium composite crankcase to be utilised on volume-production engines. This engine weighed only 161 kilograms.

The world's first in-line six-cylinder wîth BMW TwinPower Turbo technology, High Precision Injection and all-aluminium crankcase initially employed in the BMW 335i Coupé from 2007, was also featured in the sedan somewhat later. With 225 kW/306 hp from a three-litre displacement, it has since then offered a new dimension in driving dynamics, pulling power equal to an eight-cylinder naturally aspirated engine and remarkable efficiency, which is unsurpassed in this performance class. The fuel supply is effected using High Precision Injection technology, a second-generation direct injection system presented by BMW for the first time. The piezo injectors are located between the valves and are therefore in the immediate vicinity of the spark plugs, thus facilitating more efficient mixture preparation and combustion.

The BMW current BMW 3 Series sedan: thanks to BMW EfficientDynamics each one a benchmark in its performance class.



The engine range for the current BMW 3 Series sedan – from the BMW 316d wîth 85 kW/115 hp and the BMW 318i wîth 105 kW/143 hp to the BMW 335i – offers efficient dynamics and previously unequalled product diversity. Every BMW 3 Series sedan is the benchmark in its performance class when it comes to the best relation between driving fun and fuel economy. Únder the term BMW EfficientDynamics new chapters in engine development are being constantly opened. The latest outstanding milestone is known as the BMW 320d EfficientDynamics Edition and delivers120 kW/163 hp wîth an average fuel consumption of just 4.1 l/100 km.
Source - BMW
For more information and related vehicles, click
here
BMW at the North American International Auto Show (NAIAS) 2015 in Detroit.
• On 12 January 2015, BMW will welcome in the new car year by unveiling a raft of new products at the North American International Auto Show (NAIAS) in Detroit.
A fixture on the calendar since 1907, the event originally known as the Detroit Auto Show has a long tradition in the USA. This year will be the 27th time it has been held on an international stage, and more than 200 exhibitors will gather at the COBO Center on the Detroit River to present their latest offerings to a large audi...[Read more...]
VOLKSWAGEN ANNOUNCES PRICING OF 2015 GOLF MODELS, STARTING AT $17,995
The seventh-generation version of VW's worldwide best seller offers more space, less weight, and increased efficiency at an even better value ◾Pricing starts at $17,995 for the two-door Golf Launch Edition model with manual transmission ◾New TDI® S model reduces Clean Diesel entry pricing by more than $3,000 ◾New available technology including Forward Collision Warning and Automatic Post-Collision Braking System ◾Room for five with a larger trunk than any midsize sedan ◾New 1.8-liter TSI® e...[Read more...]
BMW X4 SPORTS ACTIVITY COUPE AND M4 CONVERTIBLE MAKE WORLD DEBUT AT 2014 NEW YORK INTERNATIONAL AUTO SHOW
◾New BMW 4 Series Gran Coupe and BMW ALPINA B6 xDrive Gran Coupe to make North American debuts ◾Updated BMW X3 Sports Activity Vehicle also makes North American debut including first BMW Advanced Diesel X3 model for the US ◾BMW Concept X5 eDrive showcases new dimension of BMW EfficientDynamics technology Woodcliff Lake, NJ – April 3, 2014 6:00pm EDT/3:00pm PDT. . . The all-new BMW X4 Sports Activity Coupe as well as the BMW M4 Convertible make their world debuts at the 2014 New Yor...[Read more...]
THE 2014 NISSAN LINEUP: CHARTING THE CHANGES
Following a banner 2013 model year that saw the introduction of all-new generations of the Nissan Altima, Nissan Sentra and Nissan Pathfinder, the parade of innovative all-new designs continues for 2014. Leading the way is the right-sized Nissan NV200 Compact Cargo commercial van (on sale now), the stylish entry-level Nissan Versa Note hatchback (on sale now) and the next-generation Nissan Rogue compact SUV (coming late 2013). Also, the previously announced Pathfinder Hybrid model joins the P...[Read more...]
BMW ANNOUNCES PRICING FOR ALL-NEW X5 SPORTS ACTIVITY VEHICLE
Woodcliff Lake, NJ – June 24th, 2013 … It isn't often that an automobile manufacturer gets to launch an entirely new vehicle segment, but that's exactly what BMW did in 1999 when it introduced the world's first Sports Activity Vehicle – the BMW X5. Two generations and some 1.3 million vehicles later, the BMW X5 is set to enter its third generation. As its predecessors have done before, the all-new 3rd generation X5 will again set new standards for luxury, versatility and – because it is a BMW f...[Read more...]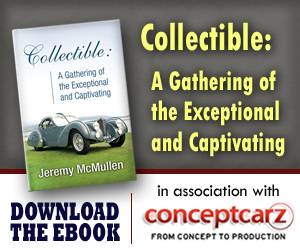 Comparable Vehicles
Acura RDX
($33,695-36,995)
Acura TL
($34,955-43,235)
Audi A4
($30,700-58,325)
Audi TT
($35,200-46,540)
Cadillac CTS
($35,900-40,100)
Honda S2000
($34,795-37,795)
Hummer H3T Alpha
($30,750-43,130)
Hyundai Genesis
($32,250-37,250)
Infiniti G37
($33,250-38,700)
Land Rover LR2
($35,375-35,375)
Lexus ES 350
($34,320-34,320)
Lincoln MKZ
($32,695-34,585)
Mercedes-Benz C-Class
($32,900-56,300)
Volkswagen Eos
($30,790-35,200)
Volvo S60
($32,800-36,400)
Volvo V70
($32,900-32,900)
BMW
Monthly Sales Figures
Volume
December 2014
41,526
November 2014
31,019
October 2014
30,602
September 2014
25,586
August 2014
27,214
July 2014
26,409
June 2014
30,201
May 2014
29,602
April 2014
25,202
March 2014
32,107
February 2014
22,017
January 2014
18,253
(More Details)
© 1998-2014. All rights reserved. The material may not be published, broadcast, rewritten, or redistributed.