1972 Pontiac LeMans news, pictures, specifications, and information

Tweet
| | | |
| --- | --- | --- |
| | | Series Hardtop |
This 1972 Pontiac GTO Judge Convertible Tribute is a 'Dealer Tribute'. It was factory ordered by the original owner to GTO Specifications. In 1972 the GTO only came as a hardtop or 2 dour pillar coupe. The owner wanted a GTO convertible so he ordered the GTO package from the factory individually for dealer installation. The broadcast sheet shows the genuine GTO items such as the Endura bumper option, the 400 4-barrel engine, the GTO bucket seats, dual exhaust, rally gauges, turbo-hydramatic, console, plus all power options, power-steering, disc brakes, door locks, windows and drivers seat. Added later by the dealer were 69 RA 111 camshaft, engine rebuild included a new Quadra-jet, Petronix ignition, all steel ram air, pan and boots, air cleaner, chrome valve covers, all factory decals, including '455 HO' decals, black hood vents, a Judge front spoiler, trim emblems and Judge chin strap. Also added was '72' Rally stripe kit, 15-inch Honeycomb wheels, new P235/60 BF Goodrich tires. The interior has new seats and new carpet and factory formula steering wheel and top - power (of course). It is a numbers matching trophy winner.
| | | |
| --- | --- | --- |
| | | SubSeries Series Sport Convertible |
This car was factory ordered with all the GTO options and has been documented by Pontiac Historical Services. One of seven ordered with this engine and has just finished a meticulous body-off frame restoration. It is a 1972 Pontiac LeMans (GTO) Convertible powered by a 455 H.O. Ram Air engine mated to an automatic gearbox. It is painted in wilderness green with a matching saddle tan interior with black top. The car is equipped with enduro front end, Rally II Wheels, air conditioning, console, tach, unitized ignition, ram air, rear spoiler, wide oval tires, power steering, Formula wheel, Rally gauge cluster, bucket seats, and Am/FM radio.
By Daniel Vaughan | May 2008
The 1972 Pontiac LeMans was available as a coupe, station wagon (with seating for 6 or 9 passengers), 2-door hardtop, and four-door sedan. Power was from a six-cylinder unit with V8s available as optional equipment. Standard equipment included bench seats with cloth and Morrokide trim, foam seats in both the front and rear, loop-pile carpets and ashtrays in the armrests (except for Coupes), teakwood dash accents, windshield radio antenna, deluxe steering wheel and moldings on the roof gutters, windshield, and rear window and body sills. Ventipanes were available on all models except the hardtop. Concealed wipers were on all models except coupes.

The WW-4 option included a 400 cubic-inch four-barrel V8 engine mated to a four-speed manual transmission with floor shift controls. It also included a heavy-duty Safe-T Track differential, disc brakes in the front, ride and handling package, and custom carpets (on just the coupes).

The WW-5 option included a 455 cubic-inch four-barrel HO V8 engine mated to a Turbo-Hydramatic or close-ratio four-speed manual transmission. It also included a heavy-duty Safe-T- Track differential, body color outside mirrors, roof drip moldings, Formula steering wheel, Rally gauge cluster with tachometer, ride and handling package, RAM AIR hood and unitized ignition system, and carpets (on just the coupes).

In total, there were 120,299 LeMans vehicles built. The most popular was the 2-door hardtop which saw 80,383 units produced. 6,855 were the 2-door Coupe and 5,266 were the 4-door station wagon with seating for 9 passengers.

The LeMans Sport came as a 2-door Sport Convertible and sold for $3,225. In total, Pontiac produced just 3,438 examples. The LeMans Sport included special 'Sport' signature scripts, custom door and rear quarter trim, special front fender nameplate, and bucket seats. The LeMans GT option package included a three-speed heavy-duty manual transmission, G70-14 white-letter tires, body color mirrors, vinyl tape stripes, dual exhaust with side splitters, 'GT' decals, and Rally II wheels.

The Luxury LeMans Series included a unique front end with a grille that featured twin cavities divided by horizontal blades. They had full-length bodyside moldings, fender skirts, and roof pillar letter badges. Standard equipment included all the items found on the base LeMans plus all-Morrokide bucket seats. Morrokide or cloth and Morrokide upholstery was for the upholstery, there were carpeted lower door panels, custom cushion steering wheel, door assist straps in the front, armrest accents, astray and glove box lamps, and pedal trim plates.

The Luxury LeMans series was available as a 2- or 4-door hardtop and pricing began at $3,200. 8,641 examples of the 2-door hardtop were sold while the 4-door version proved to be much more popular, with $37,615 units sold. Most had automatic gearbox, and just 269 customers selected their Luxury LeMans with a synchromesh gearbox.

The popular GTO model was no longer a separate series. The GTO option package, code 334, was available for the style number 2D37 LeMans hardtop and the 2D27 LeMans two-door coupe. The GTO package included the Code T engine, three-speed heavy-duty manual floor shift transmission, body color mirrors, Endura styling option, special twin air slot hood, front and rear stabilizer bars, firm shock absorbers, front fender air extractors, and G70-14 blackwall tires. The price for the GTO package was listed at $345 over the base model cost. In total, just 5,807 GTOs were produced by the factory.
By Daniel Vaughan | Jun 2014
From 1962 until 1981, the Pontiac Division of General Motors featured the compact Pontiac LeMans as the top-line version of the Pontiac Tempest. LeMans was a model name that was applied to both compact and intermediate-sized vehicles before being replaced by the Bonneville in 1982.

Showcasing much more luxurious trimmings and a sportier design than the Tempest, the LeMans stayed in place as the top-line version as the Tempest was upsized and restyled from a compact to an intermediate-size vehicle. During this update, the Pontiac LeMans continued to keep the same 215 in³ six-cylinder and 326 in³ V8s that was found in the standard Tempest.

Available with a new performance car package with the designation GTO (Grand Turismo Omologato), the LeMans featured this option priced at under $300 at the start of the 1964 model year. Considered by many to be the first true muscle car, as other manufacturers were concentrating on their full-size lines, Pontiac viewed the potential for marketing at a budget price a big block engine in an intermediate frame. This GTO option came with a larger 389 in³ V8 from the full-sized Pontiac line that put out an amazing 325 or 348 hp.

The GTO featured a three-speed floor shift manual transmission with Hurst shifter, red-line Tiger Paw tires, GTO nameplates, and heavy-duty suspension. Following 32,000 sales as the end of the first year, the GTO was considered a great success compared to the predicted 5,000 units sold. It was this image and success that helped to establish the Tempest and LeMans models in following years, as it sold in amazing number and created the hottest performance machine yet. The GTO also is responsible for promoting Pontiac to third place in industry sales.

For 1966, the GTO became its own separate model though it continued to keep the same basic body as the LeMans and Tempest models. All of the Pontiac intermediates received a more swooping style that featured tunnel-back rooflines on a two door hardtop and pillared coupes.

The GTO remained a big-engined muscle vehicle, while the Tempest and LeMans models received a new SOHC 230 ³ six-cylinder engine as the base engine. Optional features included a Sprint package that included a four-barrel version of the 230 in³ OH six that had a higher compression ratio and hotter cam. This engine also featured a floor-mounted three-speed transmission with Hurst shifter, body striping and suspension kit. For those that would rather have a V8 engine, the base two-barrel 326 in³ V8 was rated at 250 hp and was considered to be the most popular Tempest/LeMans engine. Another featured option was a 285 hp four-barrel 326 HO V8 with a higher compression ratio, dual exhausts and high performance cam.

During the mid-to-late 1960s, the Sprint-optioned LeMans and Tempest models weren't the most popular, as they were being outsold by the large-engined GTO though the V8 power of the LeMans and Tempest models was a more preferred option during this time. In 1969, both the Sprint and the SOHC six-cylinder engine was discontinued and the base Chevrolet-built 250 in³ OHV six-cylinder engine became the base engine used from 1970 to 1976 Pontiac intermediates.

In the beginning, a pillared coupe and convertible were featured by LeMans for 62 and 63, but in 64 a hardtop coupe was added, along with a four-door pillared sedan the following year. The pillared sedan was eventually replaced by a four-door hardtop in 66 and a four-door Safari wagon in 68. Upgrades for these years included deluxe steeling wheels, full wheel covers, courtesy lighting and carpeted lower door panels.

The LeMans name-plate was downgraded to the mid-line sub-series that were previously known as the Tempest Custom in 1970. This sub-series included a both two and four-door pillared sedan. LeMan Sport, available in the same three body styles which included a four-door hardtop sedan, two-door hardtop coupe and convertible was the rename of the previous top-shelf LeMans series. The larger engines that had previously been reserved for GTO's were now made available on the lesser Tempest/LeMans models and included a 400 in³ V8 rated at 265 hp with either a two-barrel carburetor or a 330 hp option with a four-barrel carburetor and dual exhausts.

Pontiac promoted the LeMans nameplate to a full-series status to now identify all of its current intermediate models (which still included the GTO) and the Tempest name was entirely retired. Previously known as the Tempest, the Pontiac T-37 was now placed at the bottom of the line.

All Pontiac intermediates were made LeMans models for 1972. The GTO was downgraded from a sub series and reverted back to an option package on the LeMans and LeMans Sport, and was priced at only $353.88. The low-priced T-37 was replaced by a LeMans pillared coupe. Featuring a more plush interior, and available in both hardtop sedan and coupe models, the Luxury LeMans was now the top-line intermediate model. The Sport edition was made available as either a two-door hardtop or convertible that showcased Strato bucket seats and interior fittings from the Luxury LeMans.

The LeMans and other GM intermediates grew much larger in size from 1973 to 1977 due to evolutionary changes from federally-mandated 5 mph crash bumpers that now added weight and length. The new intermediate lineup now included the base LeMans, LeMans Sport Coupe, Luxury LeMans, the Euro-style Grand Am and the GTO. All body styles were based on GM's Colonnade hardtop design for both coupes and sedans and included center pillars that enhanced rollover safety standards but eliminated true hardtop designs. After the 1972 model year, no convertibles were made available on the market.

The LeMans along with the other GM mid-sized vehicles were produced considerable downsized in 1978, as they lost between 600 and 800 lbs in the process due to GM's corporate downsizing program. This program was put into effect following the Arab Oil Embargo induced crises that caused engines to be downsized and reduce the size and weight of the vehicles.

Engine options were also reduced to a standard Buick-built 231 in³ V6 or an optional 301 in³ V8 for 1978, Pontiac-built engine. These were compared to a larger 350,400 and 455 in³ V8s that was used in earlier years. Pontiac's mid-sized lineup included the base model LeMans, Grand LeMans and a Grand Am from 1978 to 1980. The revived Grand Am was much more suited in both size and concept as a Euro-style sport sedan when compared to the larger 73 and 75 models and was not a tremendous seller as ether a sedan or coupe. The Grand Am nameplate was discontinued for a few years following 1980, and was eventually revived in 85 as a new compact vehicle.

1981 was the last year for the mid-sized LeMans. Only the base and Grand LeMans models were offered at first during the year, before a new LJ trim level was added and placed between the Grand and base models. The following year, the LeMans nameplate was dropped and rebadged as the Bonneville. Reduced to one trim line in both four-door and Safari wagon models, the LeMans (soon to be Bonneville) did not offer a Pontiac engine as the division now discontinued V8 production following 1981 to concentrate on Iron Duke four-cylinder engines for GM's smaller vehicles.

The lineup for 1981 now consisted of the Olds 350 diesel, the Buick V6 or the Chevrolet 305 V8. Following 1983, the mid-sized Bonneville wagon was dropped while the sedan stayed on the line until 1986. The Bonneville nameplate was shifted to a larger front-wheel drive full-sized sedan in 87 and now shared its basic platform with both LeSabre and Oldsmobile Delta 88.
By Jessica Donaldson
For more information and related vehicles, click
here
2014 MAZDA3 NAMED TO WARD'S '10 BEST INTERIORS' LIST FOR 2014
- Mazda Recognized for Redesigned Interiors for Third Consecutive Year - Completely redesigned for 2014, the Mazda3 compact car was today named to Ward's 10 Best Interiors List, as chosen by the publication's editors. All new in every way, Mazda's best-selling vehicle worldwide is in its third-generation. With an interior layout focused on the most important seat in the car – the driver's – Mazda concentrated on honing the human-machine interface (HMI) into an instinctively ergonomic...[Read more...]
Chrysler Canada: Number-One Selling Automaker in Alberta Brings All-New, Segment-First 2014 Ram 1500 EcoDiesel - Alongside Eight Other Regional Premieres - to 2014 Edmonton Motor Show
•Best-ever fuel economy for a full-size pickup: 2014 Ram 1500, powered by all-new 3.0-litre EcoDiesel V6, registers 7.1 L/100 km (40 mpg) highway •Ram is the only ½-ton truck to offer a diesel engine •All-new EcoDiesel delivers unsurpassed torque among V6 pickups (420 lb.-ft.) •EcoDiesel and Pentastar V6-powered Ram – at 7.8 L/100 km (36 mpg) - rank 1-2 for fuel economy in 2014 •Ram 1500 is world's first and only pickup with 8-speed transmission, a major contributor to efficiency •One in ev...[Read more...]
Holden Celebrates 35 Years of Commodore
Holden is celebrating the 35th anniversary of its most iconic nameplate, Commodore. For over three decades, the Holden Commodore has delivered significant advances in vehicle performance, safety and comfort on the way to becoming Holden's longest-standing and most successful nameplate. Holden Executive Director, Vehicle Sales, Service and Marketing, Phil Brook, said Holden was extremely proud of Commodore's success. 'There are not many nameplates in Australia that can lay claim to a ric...[Read more...]
JEEP® WRANGLER NAMED SEMA'S 'HOTTEST 4X4-SUV' FOR FOURTH CONSECUTIVE YEAR
Jeep® Wrangler Named SEMA's 'Hottest 4x4-SUV' for Fourth Consecutive Year; Mopar Announces New Jeep Performance Parts and Accessories ◾Jeep® Wrangler recognized as 'Hottest 4x4-SUV' for fourth consecutive year at SEMA ◾New Mopar performance parts and accessories for the Jeep Wrangler have been added to the catalog of more than 300 already available Las Vegas - The Jeep® Wrangler was recognized as the 'Hottest 4x4-SUV' for a fourth consecutive year at the 2013 Specialty Equipme...[Read more...]
Chrysler Group Llc Dominates The 21St Annual Texas Truck Rodeo Winning 15 Of 24 Awards
◾2014 'Truck of Texas' awarded to Ram 1500 for second consecutive year ◾Jeep Grand Cherokee wins 'SUV of Texas' for the fourth consecutive year ◾Dodge Durango awarded 'Full-size SUV of Texas' for the second time in three years ◾Ram Trucks and Jeep Brand SUVs sweep the competition, winning highest honors in every category entered ◾All-new 2014 Jeep Cherokee wins Compact SUV of Texas, earning award in first head-to-head vehicle competition October 14, 2013 , San Antonio, Texas - Once...[Read more...]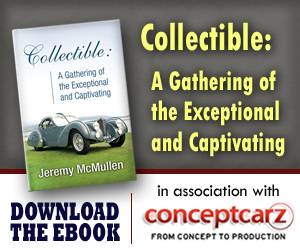 Similarly Priced Vehicles from 1972
Chevrolet Chevelle ($2,635-$3,135)
Buick Skylark ($2,923-$3,445)
Pontiac Firebird ($2,840-$4,260)
Triumph TR6 ($3,300-$3,300)
Dodge Charger ($2,650-$3,245)

Average Auction Sale: $22,570
© 1998-2014. All rights reserved. The material may not be published, broadcast, rewritten, or redistributed.