1955 Kaiser Manhatten news, pictures, specifications, and information

Tweet
This vehicle is a very rare 2-door Manhattan sedan equipped with many option. It is number four of 44 examples produced. It was a Kaiser executive's personal automobile.

The 1955 Manhattan was given a facelift of the original Darrin design that had been introduced in 1951. It was given all-new sheet metal forward of the cowl, wrap around rear window, large 'Safety-Glo' taillamp with illuminated lenses running on top of the fenders and new interior. Power was from a 226 cubic-inch inline six-cylinder engine fitted with a McCulloch supercharger and offering 140 horsepower. The car rode on a 118-inch platform and pricing started at $2,334. Sadly, very few examples were produced as production ended part way through the 1955 model year.
By Daniel Vaughan | Aug 2010
In 1945, Henry J. Kaiser and Joe Frazer formed the Kaiser-Frazer Corporation with the purpose of creating an economical, light-weight, and innovative vehicle.

When Henry J. Kaiser began production of the Manhattan, his goal was to produce a safe vehicle. This was accented by the vehicles bumpers, low centre of gravity, excellent field-of-view for the driver, and more. The design updates were courteous of the legendary designer, Howard 'Dutch' Darrin. The first Manhattan was actually created in 1947 as a Frazer and not a Kaiser. In 1951 the vehicle became the Kaiser Manhattan, the result of Frazer splitting his relationship with Kaiser.

Under the hood of the Manhattan sat a six-cylinder engine. This was unfortunate because the competition was offering high-output eight-cylinder variants that were more powerful and offered more performance.

In 1954 Kaiser offered the Manhattan with a McCulloch VS57 Supercharger. This raised horsepower for the 226 cubic-inch engine from 118 to 140. The zero-to-sixty time when from nearly 18 seconds down to 15.

In 1953 a high-end version of the Manhattan was produced, dubbed the Kaiser Dragon. The exterior was given a reptilian theme trim package complete with 'dragon-skin' vinyl room. The interior continued this theme in its upholstery.

In 1953 Kaiser merged with Willys-Overland which proved to be a bad move for the Kaiser Company. Willys-Overland was being criticized by the public over its military contracts. As a result, negative press arose and ultimately accelerated the companies' demise in 1955. The Kaiser factories were closed and the production equipment was sent to Cordoba, Argentina in 1958 where the production of the Manhattan continued until 1962. During this 1958 through 1962 time period, around 8,025 non-supercharged Kaiser Carabela's were produced.

Much is left up to speculation about the fortunes of the company if a eight-cylinder engine would have been offered. The Manhattan was a stylish vehicle but its six-cylinder engine was not enough to keep the public interested.
By Daniel Vaughan | Dec 2006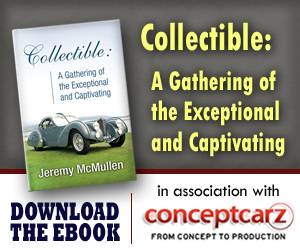 Similarly Priced Vehicles from 1955
Dodge Royal Lancer ($2,635-$22,520)
DeSoto Firedome ($2,500-$3,130)
Packard Clipper ($2,585-$3,075)
Mercury Montclair ($2,630-$2,710)
Morgan Plus Four ($2,590-$2,690)
Chrysler Windsor Deluxe Series ($2,660-$3,330)
© 1998-2014. All rights reserved. The material may not be published, broadcast, rewritten, or redistributed.