1982 Toyota Celica news, pictures, specifications, and information

Tweet
Considered to be the perennial competitor to the Honda Prelude, the Toyota Celica is a I4-powered coupe introduced several years prior to the Prelude. Breaking down the word Celica, the spanish word means 'heavenly' or 'celestial' and seems to inspire light and airy composition. Considering that Celica's have been built around Toyota's high-performance inline-4 engine it's difficult to imagine this as a 'light' or 'airy' vehicle.

Toyota Celica's have spanned the years as popular sports cars produced by the Japanese company Toyota in 1970. Introduced at the Tokyo Motor Show in October, it was marketed in December of the same year.

Built at the Tahara Plant in Tahara Japan, Celica convertibles receive final assembly in conversion in California. Through seven generations, the Celica has gone through numerous revisions and design advancements yet has continued to keep the original emphasize of styling and driving enjoyment.

Introduced by the company known for its dependability, reliability, and basic transportation felt bold enough to introduce their first sporty model. Following the release of the 2000GT in 1967, the Yamaha inspired vehicle was receiving enough acclaim to ensure success, and the Celica was introduced.

With the Japanese economy strengthening over the years, the desire to drive something thrilling and fun was enough of a push for the Japanese auto market. The Japanese market released the ET, LT, ST, GT and GTV as Japanese models, and designed three different versions, the LT, ST, and GT for the export market.

The first Celica STs arrived in America in 1971 and available only as a two-dour sport-coupe. It was marked an immediate success with its 1.9 liter 8R-C SOHC carbureted four-cylinder. Only available in four-speed manual transmission, the following year a larger 18R-C engine replaced the original.

The GT model was introduced in 1974, bringing a two-liter engine that would help power Celica's for the next 11 years.

In April of 1973 the Liftback was introduced for the Japanese market. It wasn't until 1976 in North America that a liftback model was released and available only in GT trim. This new model came with a larger engine, and was marketed as a sport-touring type vehicle that offered more comfort and luggage capacity.

Released in 1978, production for the second generation Celica was begun in 1977 and was available in both Liftback and Coupe forms as well as both ST and GT trim levels.
This new model offered more safety, economy and power than the models before.

The main differences between the first and second generation Celica's was its increased dependability, safety, fuel economy and power. In 1978, second generation Celica's were awarded Motor Trend's 'Import Car of the Year'.

In Japan, nearly 70 various models of second generation Celica's were released and sold.

The third generation was introduced in 1982 and showed a great change in styling. It also featured a 2.4-liter engine.

The first turbo in the Celica line was launched in Japan during September of 1982. 200 units of the Celica GT-TS were built and came with a 1.8 liter 3T-TE engine. These vehicles were built and rallied by Toyota Team Europe (TTE) and formed the basic car for Group B Celica Twincam Turbo (TA64).

The following year brought the addition of the GT-S model by Toyota in an attempt to recapture the sporty image that Celica had lost as the newer models grew larger and heavier with each production.

Now available in GT, ST and GT-S trim, all new models were available as either coupe or liftback models. The GT-S was given a 135-horsepower version while ST-S and GT-S came with 116-horsepower and all models shared the same 2.0-liter engine. The GT-S included much larger wheels and tires, independent rear suspension, special seats inside the sports interior, fender flares, and much more.

During the 1984 model year, the GT-R and GT-TR (turbo) were added to the Japanese line up. At the same time, North American Celica's now featured standard fuel injection updating the 22R engine to the 22R-E.

Built by American Sunroof Corporation (ASC) in California, the GT-S Convertible was unveiled in 1984.

The 'Ultimate Celica' with All-Trac Turbo was introduced in 1988. The most advanced and powerful of all Celica's, the Ultimate came with a turbocharged 2.0-liter engine and full-time all-wheel-drive. The All-Trac model came with a ten-speaker sound system, power operated driver's seat and sunroof, and full leather interior. The Ultimate was also the most expensive Celica yet. The All-Trac model was dropped in 1994, and for that year there was no convertible.

1990 released the fifth generation of Celica's. These models came with revamped styling, advanced wheels, tires, and more importantly, increased power. The ST now came with a 1.6 liter, the GT and GT-S expanded to 2.2-liter engines, and all were DOHC 16-valve.
Standard items in the Celica grew to include more luxury items including Anti-lock brakes.


Sixth-generation Celica's were introduced in 1994 and transformed the image that had been portrayed for the past twenty years. Bearing very little resemblance, the styling of the new models was considered to be 'Supra-esque' with four exposed headlights. New standard safety features were added in the form of driver and passenger side airbags. CFC-free air conditioning was also a new standard feature.

Only available in ST and GT structure, the sixth-generation was available in either coupe or liftback form. The optional 'sports package' was available for the GT, though only in liftback.

The third generation convertible, inspired by the GT Coupe model, was launched in 1995. The Coupe model was discontinued in 1997.

Optional side skirts that would improve its aerodynamic efficiency were added in 1996 along with a redesigned rear spoiler. Another optional feature was the driving lights in the grille area, now fully redesigned. (This feature was standard on GT models)

The decision to simplify the Celica ordering process was brought about by discontinuing the ST model in 1998. GT models were the only available Celica's, and came in a choice of Coupe, Liftback or Convertible and all included additional standard equipment.

The following year the Coupe grade was taken off the market, leaving the GT Liftback and GT Convertibles available in 1999.

The seventh generation Celica was introduced in 2000 and was complete with all-new avant-garde styling, aggressive attitude and impressive performance. The newest model featured plunging curves, lowered front fascia, sharp-edged panels and a longer wheelbase. This newest model closely resembled the XYR concept in everything except the front bumper and rear spoiler.

The GT-S model was powered by a new 1.8 liter, four-cylinder DOHC all-aluminum engine. This newest model generated 180 horsepower at 7,600 rpm. It was available in either a six-speed transmission or four-speed automatic with sport-shift.

GT models came equipped with VVT-I. Its 1.8-liter engine produced 140 horsepower at 6,400 rpm and was available in five-speed manual or four-speed automatic transmissions.

Toyota Project Genesis was an effort by Toyota to capture the younger U.S. market with their newest 2000 model.

Due to lack of sales and increased competition, the Celica and MR2 were discontinued at the end of the 2005 model year. In 2003 Celica sales had decreased to 14,856 from 52,406 units sold in 2000. It was estimated in November of 2004 that for the 2004 model year, only 8,216 Celicas had been sold. July of 2005 was the end of the export of Celicas.
By Jessica Donaldson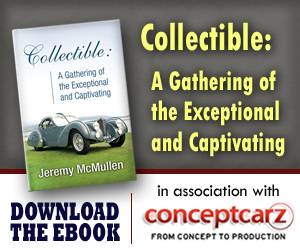 Toyota
Monthly Sales Figures
Volume
December 2014
175,178
November 2014
155,874
October 2014
157,225
September 2014
145,427
August 2014
213,291
July 2014
188,469
June 2014
178,196
May 2014
216,315
April 2014
176,495
March 2014
186,755
February 2014
140,429
January 2014
128,728
(More Details)
© 1998-2014. All rights reserved. The material may not be published, broadcast, rewritten, or redistributed.