1938 Buick Series 80 Roadmaster news, pictures, specifications, and information

Tweet
The 1938 Buicks included the Special, Century, Limited and Roadmaster. This was a very diverse range of vehicles on several different platform lengths and in many different body styles. Customers could certainly find a vehicle with the Buick model range that would satisfy their needs. Part of the success of the 1930s Buick's were due to the increasing influence of Harley Earl's Art & Color Department, Buick's General Manager Harlow Curtice, and the Engineering Manager at Buick, Charles Chayne.

The 1938 Buick's were given several refinements, including to the Dynaflash overhead valve straight eight engine. The chassis was strengthened with an X-member frame replacing the I-beam and suspended in place by a full coil spring suspension. This was the last year that the Roadmaster and Limited Series would use wood in body construction.

There were only 350 examples of the Roadmaster Model 80C four-door sport phaetons produced in 1938. This example was previously owned by the president of the Buick Club of America. It has had a complete, body-off restoration that was done several years ago. There are dual side-mounted spare tires with body-color cases, as well as front and rear triple bumper guards, fog lights, and body-colored steel wheels with bright hubcaps and trim rings surrounding the wide whitewall tires. On the inside, there is a woodgrain dash that is complemented by an accessory faux ivory steering wheel with full horn right along with the electric clock, Master heater and Ceterline radio. Under the bonnet is the Chayne-designed straight eight motor that is rated at 141 horsepower and is more than capable of carrying this 4,325 pound masterpiece.

In 2009, this Sport Phaeton was offered for sale at the Houston Classic Auction presented by Worldwide Auctioneers and held in Seabrook, Texas. The lot was estimated to sell for $70,000 - $90,000. As bidding came to a close, the lot had been sold for the sum of $66,000, not including the 10-percent buyer's premium. Bidding had begun at $50,000 and would receive seven more bids before reaching the high bid of $66,000.
By Daniel Vaughan | May 2009
This one-of-a-kind Buick Opera Brougham is the creation of the design house of Fernandez and Darrin of Paris, France, and is mounted on the Series 80 Roadmaster chassis. First displayed at the 1938 Paris Auto Salon, it was the property of several proud owners, including the Countess Max de Polaska, of Poland. She used it to drive between her summer home in Long Island and her winter retreat in Pebble Beach. To keep an eye on what her chauffeur was doing while commuting, it has a matching clock and speedometer repeater set in the luxuriously appointed rear compartment. Outside, the blue paintwork is finished with complementary cream faux-canework on the rear doors while the Buick Series 80 front end with the dual side-mounted spare wheel cases is more or less intact.

Powered by a 320-cuibic inch, overhead-valve, inline eight-cylinder engine, the chassis rides on a 140-inch wheelbase. Suspension was independent 'knee-action' coil springs in front and coils in the rear. Top speed for production models was about 80 mph.

This one-off Buick has sweeping early 1930s-style fenders, has no running boards, a very raked windscreen, Marchal lenses, caning, oversized rear-hinged doors and many luxury features in the passenger compartment. There is a proper Buick cowl, bumpers and headlamps.

During the 1990s, the car was given a frame-up, cost-no-object restoration.

In 2009, the car was offered for sale at the Gooding & Company auction held at Pebble Beach, CA. It was expected to sell for $200,000 - $325,000. The lot was sold for the sum of $506,000, including buyer's premium.
By Daniel Vaughan | Sep 2014
The Roadmaster named first appeared on Buick automobiles in 1936 as a celebration of their engineering improvements and advancements in design. The Buick Series 80 became known as the Roadmaster. The Roadmasters were built on the longest wheelbase Buick had to offer. From 1946 through 1957 they were the most elegant and prestigious automobiles that Buick sold.

From 1936 through 1948 the Roadmaster appeared in coupe, sedan, convertible and station wagon bodystyles. A hardtop coupe was added in 1949 and dubbed the Riviera.

The Roadmaster named reappeared in 1991 and continued in production until 1996. It served as a replacement for the Electra model line and offered as an Estate Wagon. A sedan was introduced in 1992.

The end of the 1953 Buick Roadmaster station wagon meant the end of the last wood-bodied station wagon to be mass-produced in the United States. In 1996, the end of the Buick Roadmaster Estate Wagon meant the end of the full-size family station wagons.
By Daniel Vaughan | Mar 2006
For more information and related vehicles, click
here
Techno Classica 2014: more than 30 racing cars to celebrate 120 years of Mercedes-Benz motor racing history
•Cars that were the heroes of magical moments put their stamp on this high-powered, most comprehensive show presentation •With more than 30 vehicles, Mercedes-Benz Classic presents motor racing history in all its unique breadth and depth •120 years of Mercedes-Benz motor sport in the focus of the leading international classic motor show 120 years of Mercedes-Benz motor racing history have produced a timeline of extraordinary victories which since 1894 also stand for outstanding innovations ...[Read more...]
MERCEDES-BENZ 2014 G63 AMG: THE ULTIMATE G-CLASS
The latest technology for the AMG off-road icon: the new 2014 G63 AMG impresses with a state-of-the-art powertrain, expressive new design and improved efficiency. All this is largely attributable to the AMG 5.5-liter V8 biturbo engine delivering 536 hp and the AMG SPEEDSHIFT PLUS 7-speed automatic transmission. Every new AMG high-performance vehicle offers an outstanding mix of 'more power from less fuel' – and the G63 AMG is no exception. The 'strong man' in the AMG model range has been furt...[Read more...]
HIGHLIGHTS AND LOWLIGHTS FOR VOLKSWAGEN AT HOME RALLY
It was the home rally of all races where Volkswagen would fall short of their own high expectations for the first time since joining the FIA World Rally Championship (WRC) in January 2013. This was the first time Volkswagen have missed out on a podium place in a season which has seen the team pick up six rally wins in eight rallies. And all this despite World Championship leaders in the Drivers' and Co-drivers' categories Sébastien Ogier/Julien Ingrassia (F/F) and Jari-Matti Latvala/Miikka Antti...[Read more...]
BUICK TURNS 110: MOST SIGNIFICANT BUICK OF EACH DECADE
DETROIT – Remaining in business for 11 decades requires constant innovation, so choosing one model to represent a decade of significance can be a catalyst for debate. Among the hundreds of models designed and engineered for Buick, the 11 below stand out as the most significant for their respective decades since May 17, 1903. Let the debate begin. ◾1903-1912: The first Buick ever is quite significant, so Buick's first decade honor goes to the 1904 Model B. The first one of the line was so...[Read more...]
Auctions America Announces Exciting List of Attractions for its Auburn Spring Collector Car Weekend
• Final countdown underway to Auctions America's Auburn Spring collector car weekend, May 9 – 11 at the historic Auburn Auction Park in Auburn, Indiana • Sale lifts the gavel on approximately 500 quality collector cars and features full day of memorabilia • Latest auction highlights include a 1930 Packard Dual Cowl Sport Phaeton, a 1938 Cadillac V-16 Convertible Coupe, and a very rare 1967 Ford Fairlane 500XL R-Code in addition to the previously announced John Soneff estate collection • Week...[Read more...]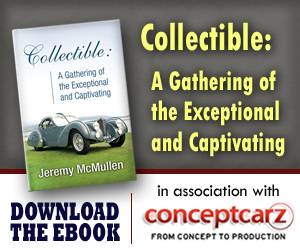 Similarly Priced Vehicles from 1938
Jaguar SS 100 ($1,925-$1,925)
Lincoln Series 86H Zephyr ($1,300-$1,795)
Cadillac Series 60 ($1,695-$2,285)
LaSalle Series 50 ($1,295-$1,825)
Buick Series 60 Century ($1,226-$1,713)
Packard 1601 Eight ($1,225-$1,650)

Average Auction Sale: $120,950
Buick
Monthly Sales Figures
Volume
December 2014
20,357
November 2014
19,143
October 2014
18,699
September 2014
17,466
August 2014
22,143
July 2014
17,683
June 2014
21,403
May 2014
19,957
April 2014
19,214
March 2014
20,428
February 2014
19,192
January 2014
13,278
(More Details)
© 1998-2014. All rights reserved. The material may not be published, broadcast, rewritten, or redistributed.