Image credits: © Nissan.
MSRP: $25,950-35,650
Invoice: $24,045-32,685
2009 Nissan Quest news, pictures, specifications, and information

Tweet
NISSAN ANNOUNCES PRICING ON 2009 QUEST
Nissan North America, Inc. announced pricing on the 2009 Nissan Quest. The 2009 Nissan Quest continues as the most distinctive and original minivan on the market – as well as one of the roomiest minivans in its §egmènt. Following a major redesign just two years ago, changes for 2009 include new automatic door locks and a new Tuscan Sun exterior paint color.

The 2009 Quest is offered in four well-equipped models: Quest 3.5, 3.5 S, 3.5 SL and 3.5 SE – each equipped wîth standard 235-horsepower 3.5-liter V6 engine, 5-speed automatic transmission, responsive suspension design and numerous standard safety features. Prices start at a Manufacturer's Suggested Retail Price (MSRP)* of $25,950 for the Quest 3.5; $26,650 for Quest 3.5 S; $30,550 for Quest 3.5 SL; and $35,650 for Quest 3.5 SE.

Available features and packages include leather-appointed seats, 17-inch aluminum-alloy wheels, RearView Monitor, rear sonar system, SkyView™ glass-paneled roof and Nissan Navigation System.

Complete 2009 Nissan Quest pricing and options are available on the attached sheet.

In North America, Nissan's operations include automotive styling, engineering, consumer and corporate financing, sales and marketing, distribution and manufacturing. Nissan is dedicated to improving the environment under the Nissan Green Program 2010, whose key priorities are reducing CO2 emissions, cutting other emissions and increasing recycling.
Source - Nissan
A re-badged version of the Mercury Villager until 2002, the Nissan Quest is a minivan produced by Nissan that would be more upscale in comparison to the offerings at the time. The Quest debuted during the '92 North American International Auto Show was a new model designed together by Ford and Nissan.. The Quest was produced by Ford Motors from 1993 until 2002 and Nissan took over production in 2004.

The first generation Quest was produced in 1993 until 1998 and featured seating for seven and had second row bench that could be removed to slide the rear seats forward. A successor to the Axxess; which sold in the U.S. in 1990 only and in Canada from 1990 until 1995, the Quest was made by Nissan to compete in the minivan segment. Replacing the rear-wheel drive Vanette which was discontinued in 1990, the Quest was powered by Nissan's 3.0 L VG30E SOHC engine which produced 151 hp and 182 lb/ft of torque. Before agreeing to use the VG30E in the Villager and the Quest, Ford required that Nissan implement some design changes, one of these being that the engine was to be modified to 'become a non-interference or free-running engine'. (This was there would be damage to the valves if the timing belt broke.) The addition of an oil level sensor and relocation of the oil filter assembly for better access were additional updates required by Ford.

The Nissan Quest was available as XE or GXE models and this generation was produced at Ford's Ohio Assembly plant in Avon Lake, Ohio. Due to manufacturing issues, Nissan arranged with Ford to assemble the minivans in North America and in turn they were alloyed to rebadge it and sell it under the Mercury brand as the Village. Numerous interior parts, including the power window controls, the radio and heater controls were adapted from Ford and were very similar to the Ford Aerostar. The minivan shared the modified version of the VG30E from the U11, and early J30 Maximas, along with the 4-speed automatic transmission from the Maxima. Unfortunately the Quest engine seems to have a crucial flaw in the crankshafts, as they break at the front stub. Around 1995 the diameter was increased from 25 to 27 mm. The Quest differs from the Villager with a different side trim, front and rear bumpers, taillights and grille. For 1994 the Quest received a driver's side airbag and the passenger airbag was added in 1996. Changes were made to the front and rear fascia's that same year along with the elimination of the motorized shoulder belts and headlights and tail lamps.

In 1999 the second generation of the Nissan Quest was unveiled as a re-branded version of the Mercury Villager. This generation lasted until 2002 and featured a few updates from the previous generation that included a more aerodynamic look, a longer wheelbase and a driver's side sliding door. The minivan also received a power boost through the 3.3 L VG33E SOHC engine which now produced 171 hp and featured 200 lb/ft of torque. The GXE was moved up as the base model as the XE trim was discontinued and two new trim levels were introduced to the Quest. The GLE was the new top of the line trim, and SE was the sport model. This Quest model became the first Nissan minivan to feature 4 doors since the '95 Nissan Axxess.

For 2001 the Quest received various updates which included front and rear styling and new alloy wheels on all models. The GXE received a rear stabilizer bar and the SE now featured acceleration-sensitive strut valving and a strut tower brace.

In 2004 the third generation of the Nissan Quest was debuted and unlike the prior two generations, this model wasn't a re-branded Mercury Villager but a brand new minivan. Uniquely styled, the 04 Quest featured a large moonroof and had all-new placement of the dashboard. Standard on the Quest SE and GLE models were all new interior gauges and fabrics and also a 130-watt sound system. The luxurious GLE models received an in-dash six-CD changer and a wood and leather-trimmed steering wheel. Replacing the floor-mounted model was an optional overhead family entertainment system, though it could still be specified for sunroof equipped SEs and GLEs. Pretensioners were given to front seatbelts.

Featuring more cargo space than the previous generation, the '01 Quest was slightly longer in length. For 02 Quest wasn't sold in Canada and wouldn't return until the third generation model in 2004. By the end of this second generation, both Toyota and Honda marketed solely long-wheelbase minivans. For the 2003 model year no Quest models were marketed.

The third generation of the Nissan Quest was redesigned for the 2004 model year following the '02 discontinuation of the Mercury Villager. Using previous-generation Nissan Altima and Maxima platform; FF-L, the Quest was slightly longer than the Chrysler long-wheelbase minivans. With this third generation, production was moved to a new plant in Canton, Mississippi. Also powered by the same 3.5 K VQ35DE engine from the Maxima and Altima, the Quest produced 240hp and features 242 lb/ft of torque.

The minivan sports a flat folding rear bench and two middle chairs that fold nearly flat into the floor in 2004. This generation also features an unusual moonroof glass arrangement and space for 2 DVD screens with aux input. The SE models features side front airbags, VSC (Vehicle Stability Control), curtain airbags for all rows, dual power doors, power rear hatch, Traction Control, Bose audio with RDS and folding second row seats, rear backup sensors and dual climate control. For the 2007 model Nissan redesigned the dashboard and the front grille and also relocated the DVD player from under the front passenger seat to the IP stack.

Issuing a statement that it needed room at the Canton plant for production of a commercial vehicle the Quest didn't return for the 2010 model year. The fourth generation of the Quest was debuted in 2011 and production took place at the Shatai Kyushu plant in Japan. On a current platform shared with the Nissan Elgrand, the Quest is powered by Nissan's 3.5L VQ series engine with 260 hp. Trying to avoid the 'tall skinny' look of Japanese vans the USDM version has an extra full 5 inches of width, and front wheel drive is standard. Debuted at the 2010 Los Angeles International Auto Show, the Quest went on sale in North America as a 2011 model.
By Jessica Donaldson
For more information and related vehicles, click
here
THE 2015 NISSAN LINEUP: CHARTING THE CHANGES
Nissan's U.S. sales have significantly outperformed the industry in 2014, up 12.7 percent CYTD through June. Sales have been led by the recently redesigned Altima, Rogue and Sentra – along with other models such as LEAF (+29.4%), JUKE (+44.9%), Frontier (+22.6%) and NV200 (+439.3%), which have shown strong results month after month. This gives the Nissan lineup great momentum heading into the 2015 model year. Headlining the changes for 2015 is the upcoming launch of the all-new Nissan Murano ...[Read more...]
VOLKSWAGEN ANNOUNCES PRICING OF 2015 GOLF MODELS, STARTING AT $17,995
The seventh-generation version of VW's worldwide best seller offers more space, less weight, and increased efficiency at an even better value ◾Pricing starts at $17,995 for the two-door Golf Launch Edition model with manual transmission ◾New TDI® S model reduces Clean Diesel entry pricing by more than $3,000 ◾New available technology including Forward Collision Warning and Automatic Post-Collision Braking System ◾Room for five with a larger trunk than any midsize sedan ◾New 1.8-liter TSI® e...[Read more...]
SUBARU WHAT'S NEW FOR 2014
Forester ◾All-new, fourth generation of the crossover SUV that helped pioneer the segment. New design combines evolutionary changes with bolder details. ◾Significantly improved performance, economy, comfort and space. ◾Expanded passenger and cargo room, yet with virtually the same external footprint as before. Higher seating hip points, greater hip and shoulder room, lower center tunnel and shorter front console greatly enhance comfort for center rear passenger. ◾38.0 inches rear legr...[Read more...]
A HALLOWEEN ON-SALE FOR THE ALL-NEW 2014 ACCORD HYBRID
10/31/2013 - TORRANCE, Calif. ◾Our trick: A new, super-efficient, two-motor Honda hybrid system ◾Your treat: 50 mpg EPA city rating1, the top city fuel economy rating of any 4-door sedan in America Forget the candy corn, the must-have Halloween treat this year is the 2014 Honda Accord Hybrid, with an exceptional EPA fuel economy rating of 50 mpg city1 and fun-to-drive performance, sophisticated styling and premium comfort features. The Accord Hybrid goes on sale today to be spirited ...[Read more...]
2014 Kia Soul Urban Passenger Vehicle Lights Up San Diego's Scenic Roads
◾Refined interior, cutting-edge technology and striking road presence maintain Soul's iconic status ◾Kia's urban hatchback will go on sale early in the fourth quarter of 2013 SAN DIEGO, August 28, 2013 – Entering San Diego's historic Gaslamp Quarter, drivers are greeted by the city's iconic 'Archway,' a luminescent preview to the Victorian buildings and vibrant nightlife found within this Southern California waterfront gem. Surrounded by universities, San Diego is home to nearly 65...[Read more...]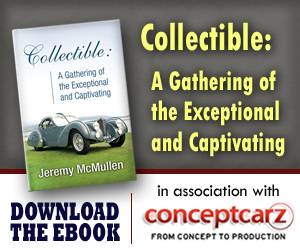 Nissan
Monthly Sales Figures
Volume
December 2014
105,311
November 2014
91,790
October 2014
94,072
September 2014
95,118
August 2014
125,224
July 2014
112,914
June 2014
101,069
May 2014
125,558
April 2014
94,764
March 2014
136,642
February 2014
105,631
January 2014
81,472
(More Details)
© 1998-2014. All rights reserved. The material may not be published, broadcast, rewritten, or redistributed.