1983 Mercedes-Benz 300 Series Specifications

Engine Location
Front
Drive Type
Rear Wheel
Body / Chassis
Steel unibody
Production Years for Series
1975 - 1985
Price
$30,530-$38,000
Weight
3665 lbs | 1662.416 kg
No images avaiable at this time.
1983 Mercedes-Benz 300 Series history, specifications and information

Tweet
For 1983, the Mercedes-Benz 300 Series was available as a coupe, sedan, or wagon. (300D, 300CD, 300SD, and 300TD). Powering the 300 Series was a 3 liter five-cylinder engine that produced 120 horsepower and was mated to a four-speed automatic gearbox. Pricing ranged from $30,525 - $37,970. The Model 300CD Sedan was the most expensive while the 300D was the least among the series.

The 300 Series rested on a 106.7 inch wheelbase for the coupe, while the sedan and station wagon had a 110-inch platform. At all four corners were disc brakes.

For 1983, Mercedes-Benz sold 73,692 vehicles in the United States.
By Daniel Vaughan | Jul 2011
The Mercedes-Benz 300D was produced from 1975 through 1985. It was built atop the W123 platform and was originally powered by a 3-liter five-cylinder diesel engine that displaced 183.4 cubic-inches and produced nearly 80 horsepower. It was produced as a four-door sedan with seating for five and cost $12,200 when first introduced.

A turbo diesel option was introduced in late 1978 which offered 110 horsepower. By 1980 the horsepower increased to 120. When introduced, the cost to own the 300TD was $26,270.

The 1985 Mercedes-Benz 300 Series was powered by an overhead-cam five-cylinder, turbocharged engine offering 125 horsepower. It was available as a sedan, coupe, and station wagon. A revised four-speed automatic became standard along with a different torque converter that aided in solving a turbo lag and boost low-speed acceleration problem. Pricing began at $31,500 for the 300D 4-door sedan and rose to $39,500 for the 300SD 4-door sedan.
By Daniel Vaughan | Oct 2012
For more information and related vehicles, click
here
TIMELESSLY ALLURING: 25 YEARS OF THE BMW 8 SERIES
Munich. It was streets ahead of its time at launch and maintains an ageless glow to this day, yet a glance at the calendar reveals the disarming truth: 25 years have passed since the BMW 8 Series was presented to the world at large for the first time. The car's international fan community duly came together last weekend at its Bavarian birthplace to celebrate the anniversary, with events including a spectacular parade of 120 cars at the BMW Group headquarters highlighting their collective...[Read more...]
ALL-NEW 2015 FORD TRANSIT JOINS THE CAST OF HISTORY'S HIT SERIES 'AMERICAN PICKERS'
◾2015 Ford Transit joins the cast of 'American Pickers' on the episode airing April 30 at 9 p.m. EDT/PDT on History ◾The durability and cargo hauling capability of Transit fit the needs of 'American Pickers' as the cast crosses the country in search of forgotten relics and antiques ◾487 cubic feet of cargo volume offers ample space to transport big finds ◾Ford is celebrating by launching a scavenger hunt across the U.S., giving 10 lucky winners the use of a 2015 Transit for two weeks Ford...[Read more...]
TWENTY YEARS SINCE VOLVO MADE ITS DEBUT IN THE BTCC WITH THE 850 ESTATE
It is now 20 years since Volvo marked its return to the racetrack – with an estate! The venture would lead to many successful years in the BTCC – including an overall victory in 1998. 'When I signed up for Volvo and TWR around Christmas 1993, I didn't know about the estate plans,' says Rickard Rydell. 'If I'd known, I would probably have hesitated. It was lucky I didn't know!' Volvo's Back on Track project was tangibly launched in April 1994, when two liveried Volvo 850 estate cars rolled up ...[Read more...]
CHEVROLET PERFORMANCE RIDES AGAIN WITH HOT ROD POWER TOUR®
DETROIT – A caravan of Chevrolet high-performance production and concept vehicles will be led by the Hot Wheels® 1967 Camaro Concept at the start of the Hot Rod Power Tour® – the weeklong road trip that kicks off the summer cruising season for thousands of car enthusiasts. Other production performance cars on the tour include a Camaro ZL1 Convertible, Camaro Hot Wheels® Edition and a Corvette 427 Collector Edition Convertible. The Power Tour starts this Saturday, June 1, in Arlingto...[Read more...]
Mercedes-Benz Honors Top Down Driving In Sunny Amelia Island
Florida's sunny weather is creating the perfect back-drop to honor the 50th anniversary of the famed Mercedes-Benz 'Pagoda,' SL which takes center stage during this week's Amelia Island Concours d'Elegance, March 8-10, 2013. The launch of the Mercedes-Benz 230 SL at the Geneva Motor Show in March 1963 caused quite a sensation. Mercedes-Benz had presented the motoring world with this single successor to the extremely successful 300 SL (W198) and 190 SL (W121). The Daimler-Benz design team a...[Read more...]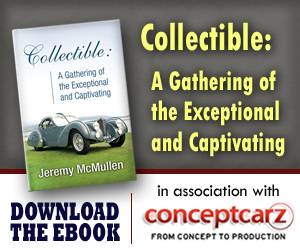 Mercedes-Benz
Monthly Sales Figures
Volume
October 2014
30,733
September 2014
29,523
August 2014
28,958
July 2014
29,406
June 2014
28,707
May 2014
26,617
April 2014
28,281
March 2014
29,316
February 2014
22,609
January 2014
23,892
December 2013
35,835
November 2013
36,386
(More Details)
© 1998-2014. All rights reserved. The material may not be published, broadcast, rewritten, or redistributed.