1983 Mercedes-Benz 300 Series news, pictures, specifications, and information

Tweet
For 1983, the Mercedes-Benz 300 Series was available as a coupe, sedan, or wagon. (300D, 300CD, 300SD, and 300TD). Powering the 300 Series was a 3 liter five-cylinder engine that produced 120 horsepower and was mated to a four-speed automatic gearbox. Pricing ranged from $30,525 - $37,970. The Model 300CD Sedan was the most expensive while the 300D was the least among the series.

The 300 Series rested on a 106.7 inch wheelbase for the coupe, while the sedan and station wagon had a 110-inch platform. At all four corners were disc brakes.

For 1983, Mercedes-Benz sold 73,692 vehicles in the United States.
By Daniel Vaughan | Jul 2011
The Mercedes-Benz 300D was produced from 1975 through 1985. It was built atop the W123 platform and was originally powered by a 3-liter five-cylinder diesel engine that displaced 183.4 cubic-inches and produced nearly 80 horsepower. It was produced as a four-door sedan with seating for five and cost $12,200 when first introduced.

A turbo diesel option was introduced in late 1978 which offered 110 horsepower. By 1980 the horsepower increased to 120. When introduced, the cost to own the 300TD was $26,270.

The 1985 Mercedes-Benz 300 Series was powered by an overhead-cam five-cylinder, turbocharged engine offering 125 horsepower. It was available as a sedan, coupe, and station wagon. A revised four-speed automatic became standard along with a different torque converter that aided in solving a turbo lag and boost low-speed acceleration problem. Pricing began at $31,500 for the 300D 4-door sedan and rose to $39,500 for the 300SD 4-door sedan.
By Daniel Vaughan | Oct 2012
For more information and related vehicles, click
here
2015 Chevrolet Performance Catalog Packed with New Parts
• New Z/28 parts, LT1/LTG crate engines, manual-trans install kits, stage kits featured
LAS VEGAS – The all-new 2015 Chevrolet Performance catalog is the go-to resource for enthusiasts seeking to take their Chevy to higher levels of performance, with parts designed, engineered and tested by Chevrolet. A broader range of Gen 5 Camaro performance parts based on the Z/28 and an LT1 crate engine package based on the 2015 Corvette Stingray highlight the new 400-page catalog, avail...[Read more...]
Enhanced Kia Rio set for Paris Show world premiere
•Enhanced Kia Rio to be unveiled at 2014 Paris Motor Show •B-segment Kia's makeover gives exterior and cabin a fresh appearance •Enhanced Rio range on sale in Europe from early 2015 Frankfurt, 29 September 2014 – Kia will celebrate the world premiere of an enhanced Kia Rio at the 2014 Paris Motor Show on 2 October, featuring a number of improvements to maintain the competitiveness of its global best-selling car. 'The Kia Rio was our best-selling vehicle nameplate worldwide in 2013...[Read more...]
VOLKSWAGEN ANNOUNCES PRICING OF BEETLE AND BEETLE CONVERTIBLE 1.8T MODELS
Jan 22, 2014 New models gain significant fuel economy improvements over outgoing 2.5-liter Beetle • Beetle 1.8T priced from $20,295 • Beetle Convertible 1.8T base price is $25,170 • Coupe gains 4 mpg on EPA estimated highway fuel economy over outgoing 2.5 automatic transmission model • Convertible gains 5 mpg on highway cycle, or 19 percent improvement Washington, D.C. – Having launched the new EA888 1.8-liter turbocharged and direct-injection TSI® engine in the Jetta and ...[Read more...]
VOLVO ANNOUNCES U. S. PRICING FOR V60 SPORTSWAGON
• Front-drive, 240-hp version powered by new Drive-E engine
ROCKLEIGH, N.J. (Jan. 2, 2014) – Combining the driving dynamics of a luxury sports sedan with the space and utility to support an active lifestyle, the V60 sportswagon is Volvo's highly anticipated re-entry into the U.S. wagon market. Volvo Cars of North America released pricing for the V60, which starts at $35,300. 'The Volvo legacy in the U.S. was built, in part, on wagons, and we're excited to continue that tradit...[Read more...]
Chevrolet Performance Expands Connect & Cruise Crate Powertrain Lineup, Introduces 6-Speed Manual for LS Installs
LAS VEGAS – Chevrolet Performance has expanded its lineup of industry-exclusive Connect & Cruise crate powertrain systems and added a heavy-duty T56 Magnum six-speed manual designed for LS-engine installations in older vehicles, giving builders more choices to power their project vehicle. A preview of an upcoming Connect & Cruise system that matches an LS3 engine with the T56 Magnum also debuts at SEMA, in a rolling chassis display that shows all the components, including the controlle...[Read more...]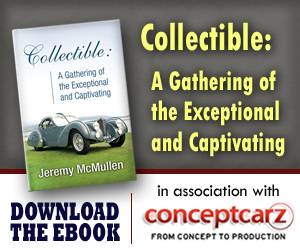 Mercedes-Benz
Monthly Sales Figures
Volume
November 2014
37,110
October 2014
30,733
September 2014
29,523
August 2014
28,958
July 2014
29,406
June 2014
28,707
May 2014
26,617
April 2014
28,281
March 2014
29,316
February 2014
22,609
January 2014
23,892
December 2013
35,835
(More Details)
© 1998-2014. All rights reserved. The material may not be published, broadcast, rewritten, or redistributed.