1931 Chevrolet AE Independence news, pictures, specifications, and information

Tweet
As the 1920s continued to roll-on, Chevrolet abandoned its attempt to compete head-on with Ford's Model T. Ford was able to drop their prices annually whereas Chevrolets steadily rose. They continued to move their product mid-market and they possessed a degree of refinement lacking in the Model T.

In 1929, Chevrolet introduced its new range powered by the famous 194ci (3.2-liter) Stovebolt overhead-valve six-cylinder engine. Chevrolet marketed their new product as 'a Six for the price of a Four.' Wearing styling by Harley Earl at General Motors Art & Color department, the new line was known as the International in its first year, subsequently becoming the Universal and then the Independence in 1931.

The 1931 Independence received a higher, larger radiator along with a bowed tie bar carrying the headlights. Its hood gained vertical louvers on the raised side panels and wire wheels were now standard.

This rumble-seat coupe is equipped with dual side mounts with covers, front and rear bumpers, pedestal mirrors and a luggage rack. The car joined the Heritage Auto Museum Collection in 2003, and prior to this had been the property of Donald Sullivan of Ann Arbor, Michigan. Prior to that, it was part of the W.A. Smith Museum in Flint, Michigan for many years.
By Daniel Vaughan | Jan 2014
The 1931 Chevrolet offered 12 different body styles ranging in price from $475 to $650. Chevrolet was well-established as an industry leader by this time; 1931 saw production of the company's 8 millionth car.

Following the series AD of 1930, the new Series AE Chevrolets for the 1931 model year included the first ever 5-passenger convertible 'Landau Phaeton' Deluxe as the most elegant Chevrolet. All the new Chevrolets were marketed as the 'Independent' line in either Standard or DeLuxe models, the latter for the first time and distinguished by a chrome plated wire mesh grill in front of the radiator housing. ON a wheelbase of 109 inches, stretched from the previous year, ride quality improved across the Chevrolet line.

Power and performance were continuations of the year before but with considerable refinement of the new-for-1930 six-cylinder engine that was refined and brought up to about 50 horsepower for 1931. In the depths of the Great Depression, annual sales of Chevrolets dropped over 8% from 1930 to 627,104 cars sold in 1931.

However, among GM's five divisions, Chevrolet remained the largest selling division by far, maintaining its market segment with stylish designs in a range of colors and a growing list of options. An important factor in the nameplate's sales that year was a broader selection of body styles than previously offered and continuation of reduced prices.

The lowest priced Chevrolet was within about $65 of a comparable Ford. 'Body by Fisher' had become a quality feature of Chevrolet cars by then, and the 'Landau Phaeton' DeLuxe priced at $650 brought 5,634 buyers into Chevrolet showrooms who then drove away in high style, enjoying open air travel.
MECUM TOPS $18.6 MILLION IN CHICAGO
Walworth, WI - October 15, 2013 -- The windy city welcomed Mecum Auctions with an exceptional sale and enormous crowds at the Schaumburg Convention Center in Schaumburg, Ill., this past weekend. With 965 cars crossing the block throughout the three-day event, 615 hammered sold for a 64 percent sell-through rate and $18,634,223 in sales. The one-of-a-kind personal driver of Corvette's original designer Harley J. Earl led auction sales with a hammer price of $1.5 million. Chicagoland was...[Read more...]
1953 FERRARI 375 MM SPIDER LEADS LATEST HIGHLIGHTS FOR RM'S MULTI-MILLION-DOLLAR MONTEREY SALE
• RM Auctions secures a championship-winning 1953 Ferrari 375 MM Spider competition car for its flagship Monterey, California, sale, August 16–17, after single ownership for 45 years • Also announced are a 1939 Mercedes-Benz 540K Special Roadster, a 1958 Lister-Jaguar 'Knobbly' Prototype, and a 1960 Aston Martin DB4GT • Sale held during the Pebble Beach Concours d'Elegance motoring week features no less than 25 automobiles estimated to fetch in excess of $1,000,000 each • Complete list of en...[Read more...]
BUICK TURNS 110: M18 HELLCAT REMEMBERED ON V-E DAY
'Hot rod of World War II' a key piece of 'Arsenal of Democracy' DETROIT – Buick production lines have been rolling for 110 consecutive years but for a short period during World War II, the vehicles produced looked decidedly different. In February of 1942, the last civilian car left a Buick facility before full attention was placed on engineering and producing aircraft engines, ammunition and the M18 tank destroyer, better known as the Hellcat. The M18 originated in the design studio...[Read more...]
Sonoma Historic Motorsports Festival Celebrates Corvette'S 60 Years At Sonoma Raceway
• Fast cars, fine food and wine highlight May 18-19 weekend
• Paul Reinhart is honored guest, popular racing seminar scheduled for second year
SONOMA, Calif. (April 27, 2013) - The Sonoma Historic Motorsports Festival returns to Sonoma Raceway on May 18-19 for the fourth straight year under that title. The program for the 27th annual historic-car event organized by General Racing Ltd. in Sonoma will celebrate the 60th Anniversary of the popular Corvette, created by the ...[Read more...]
BUICK TURNS 110: 11 HIGHLIGHTS OF 11 DECADES
Buick vehicles today are built in state-of-the-art facilities around the world. The Enclave luxury crossover's Lansing Delta Township plant was the industry's first LEED Gold-certified manufacturing facility. The brand has evolved in many ways since 1903, when the first Buick was hand-built in a small barn behind David Dunbar Buick's Detroit home. Here are 11 top highlights from Buick's first 11 decades: • Through the end of 2012, Buick has sold more than 43 million vehicles. That's the equiv...[Read more...]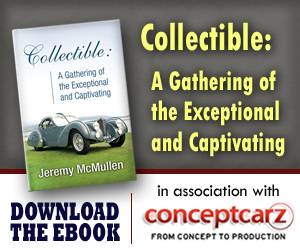 Chevrolet
Monthly Sales Figures
Volume
December 2014
184,938
November 2014
149,673
October 2014
155,965
September 2014
153,873
August 2014
185,930
July 2014
175,155
June 2014
188,567
May 2014
205,010
April 2014
181,648
March 2014
179,681
February 2014
153,913
January 2014
119,089
(More Details)
© 1998-2014. All rights reserved. The material may not be published, broadcast, rewritten, or redistributed.