Image credits: © Opel. GM Corp
2009 Opel Astra GTC news, pictures, specifications, and information

Tweet
Opel Astra GTC: Compact Talent
• Captivating: 'Perhaps the most exciting Opel Astra ever'

• Economical: 1.3 CDTI and 1.4 TWINPORT in ecoFLEX league

• Exclusive: Panorama windshield for unique sense of space and visibility


On the market since March 2005, the Astra GTC (Gran Turismo Compact) has been singled out by the specialist automotive press as 'perhaps the most exciting Opel Astra ever'. The three-door GTC's engine range includes 12 engines (output range of 90 to 240 hp) and has a top speed of up to 244 km/h. The top-of-the-line model is the exclusive high-performance Astra OPC. It boasts distinctive design features such as sporty proportions, slimline silhouette, arched sloping roofline and pronounced front and rear tapering. These elements combine wîth the lowered front to give the GTC its sleek design. The expressively styled body is completely newly designed - only the hood and front fenders were taken over from the five-door Astra sedan. (concept carz) The successful model's uniqueness is underlined by a world exclusive feature: the Astra GTC Cosmo comes standard wîth a panorama windshield that stretches back to the B-pillars and creates a completely new sense of visibility. Additional GTC highlights include adaptive IDSPlus chassis wîth electronic Continuous Damping Control (CDC) and AFL headlamp system wîth dynamic curve light (Adaptive Forward Lighting).

New in model year 2009
Úntil now, only the Astra GTC 1.3 CDTI wîth 66 kW/90 hp carried the ecoFLEX badge. With the start of the new model year, Opel awards this seal to the most economical and low-emission engines in a model line for every fuel type. This offers customers easier orientation as they search for particularly environmentally friendly engines. The 1.4 TWINPORT wîth 66 kW/90 hp now also joins the ecoFLEX family; in comparison to the competition, it is a leader in fuel efficiency and cleanliness. The Astra GTC OPC now comes wîth the IDSPlus2 chassis. New options include the SolarProtect heat-absorbing glazing (darkly tinted) for the rear.

Design and packaging


With its dynamic appearance, the Astra GTC model sets itself apart from its competitors without making any compromises in terms of everyday functionality. It has the same wheelbase as the sedan, and thanks to a lower seating position the headroom in the sporty GTC is only reduced slightly. In addition, the GTC has a generous and practical luggage compartment volume of 340 liters. The rear bench seat back can be split and folded forward for more flexible use of interior space.

The Astra GTC's interior boasts surfaces wîth a high-quality look and feel. Distinctive design elements include the prominent center console and additional chrome rings around the air conditioning and radio controls. The top Cosmo variant features décor trim and inlays made from luxurious piano lacquer. The badge on the tailgate of the Astra GTC ecoFLEX models reflects their exceptional fuel-saving qualities.

Passive safety


The Astra GTC boasts high levels of safety. The consumer protection organization Euro NCAP (European New Car Assessment Programme) awarded the Astra GTC's basis - the five-seat Astra sedan - the highest rating of five stars for adult passenger protection. With a total of 34 points, Euro NCAP classified the bestseller as one of the safest vehicles in the compact class. The Astra also achieved very good results for child protection, wîth four stars and 39 points.

The Astra GTC's standard SAFETEC safety package includes thorax/pelvis side airbags in both front seats. These complement the two front airbags and the head curtain airbags that stretch along the entire length of the interior in the left and right roof pillars. Both outer rear seats come wîth ISOFIX mountings for child seats.

Equipment and extras


The six Astra GTC equipment lines feature comprehensive standard equipment. Highlights include:
Astra GTC - Radio remote control central locking, heated power exterior mirrors, power windows in front, height and reach-adjustable §teering wheel, power §teering,
height-adjustable driver's seat, reading lamps in front and rear, front seats wîth Easy Entry function, split rear bench seat back
Astra GTC Edition (in addition to Astra GTC) - Air conditioning, stereo CD-Radio, leather §teering wheel, Automatic Lighting Control (ALC), photochromatic rear-view mirror, automatic center console lighting, rear Park Pilot, 16-inch design wheels
Astra GTC INNOVATION (in addition to Astra GTC Edition) - AFL bi-xenon curve light, Electronic Climate Control (ECC), on-board computer wîth Check Control System
Astra GTC Sport (in addition to Astra GTC Edition) - IDS sport chassis, leather sport §teering wheel, sport seats in front, aluminum sport pedals, on-board computer, stereo
CD-Radio CD 70 Navi, ECC, 16-inch alloy wheels
Astra GTC Cosmo (in addition to Astra GTC Edition) - Panorama windshield, comfort seats, fog lamps, IDS sport chassis (1.6 turbo and 2.0 turbo), on-board computer, stereo CD-Radio CD 70 Navi, ECC, 16-inch alloy wheels
Astra GTC OPC (in addition to Astra GTC Sport) - 2.0-liter turbo engine wîth 240 hp, IDSPlus2 chassis, fog lamps, Recaro sport seats in front, fabric/leather upholstery, keyless Open & Start entry system, special OPC parts (including exhaust system, brakes, radiator grille, roof spoiler, bumpers and door sills), 18-inch alloy wheels

In addition to the Innovation packages 1 to 4, the Astra GTC is also available wîth over 50 options, including up to 18-inch light alloy wheels (OPC; 19-inch) and a selection of infotainment systems up to the stereo CD-Radio wîth DVD-supported navigation system and 6.5-inch color info display.

Chassis and active safety


Vital Stats
Engine : 1.4 L., 4-cylinder
Power: 90 hp
Torque: 92 ft-lbs


---

Engine : 1.6 L., 4-cylinder
Power: 115 hp
Torque: 114 ft-lbs


---

Engine : 1.8 L., 4-cylinder
Power: 140 hp
Torque: 129 ft-lbs


---

Engine : 1.6 L., 4-cylinder
Power: 180 hp
Torque: 170 ft-lbs


---

Engine : 2.0 L., 4-cylinder
Power: 150 hp
Torque: 236 ft-lbs


---

Engine : 1.2 L., 4-cylinder
Power: 90 hp
Torque: 147 ft-lbs


---

6-speed Manual, 6-speed Automatic, 6-speed Automatic
The Astra GTC delivers pronounced agility and precise handling wîth a high level of driving safety. The basis for this is provided by the IDS (Interactive Driving System) chassis wîth McPherson front axle, patented torsion-beam rear axle, as well as (compared to the five-door model) more progressive spring suspension and dampers wîth a body lowered by 15 mm. The GTC comes standard wîth ESPPlus, Traction Control TCPlus, front and rear disk brakes, ABS, Cornering Brake Control (CBC), brake assist and electro-hydraulic power §teering.

The optional IDSPlus chassis wîth electronic Continuous Damping Control (CDC) is also available. This integrated chassis control system, in which the control units and sensors of ESPPlus, ABS and CDC exchange data constantly, was introduced to the compact class for the first time in the Opel Astra. GTC owners also benefit from IDSPlus when it comes to driving fun: a touch of the SportSwitch activates the sport mode, resulting in more direct suspension, §teering and gas pedal response. The OPC version now comes wîth the IDSPlus2 chassis as standard, which ensures even better driving dynamics thanks to shorter adaptive damper response times.

Engines and transmissions



A range of six gasoline and six diesel units wîth displacements from 1.3 to 2.0 liters and power outputs from 66 to 177 kW (90 to 240 hp) is available for the Astra GTC. The 1.6-liter gasoline unit (85 kW/115 hp) wîth continuous variable camshaft phasing and the 132 kW/180 hp turbo version wîth overboost function are all equipped to meet future exhaust emission standards. ( posted on conceptcarz.com) This is also true for the two 1.7 CDTI common-rail turbo diesels wîth 81 kW/110 hp and 92 kW/125 hp. The 1.3 CDTI ecoFLEX wîth 66 kW/90 hp boasts the most impressive fuel consumption in this model line, requiring just 5.1 liters of diesel per 100 km. The transmission range includes five and six-speed manual gearboxes, automated Easytronic five and six-speed manual transmissions (also for the ecoFLEX models), as well as four and six-speed automatics.

Quality and economic efficiency

The Astra GTC meets the highest standards in quality, reliability and service life.
Owners profit from long service intervals and reduced maintenance volume, which help minimize operating costs. The excellent value retention, which has been confirmed by assessment institutes, is ensured by the extensively galvanized body wîth a 12-year anti-perforation warranty. A further customer benefit is that Opel offers a two-year new-car manufacturer's warranty for the Astra GTC that goes far beyond the mandatory guarantee.
Source - Opel
Big Sensation in China: Opel Astra GTC
Award for 'Most Fashionable Vehicle'

Rüsselsheim/Beijing. The Opel Astra GTC wîth panorama windshield has been recognized as the most fashionable trendsetter among imported vehicles 2007 in China. The 'Most Fashionable Vehicle' award was presented by the Chinese Trading Center for Automobile Imports and Sina.com, the largest Chinese-language infotainment web portal. The real eye-catcher was the GTC's innovative XXL windshield: it extends back into the B-pillar and offers occupants a unique view. The jury of economic and media experts, as well as Internet users, evaluated the dynamic three-door Astra model in a total of ten categories against criteria such as performance, safety, technological innovation, brand image and styling.

Besides the Astra GTC, which has been sold in China since last summer, the five-door Astra, Astra TwinTop, Zafira and Vectra are also available in the country. The expanding network of Opel dealerships in China – there are currently 40 in total – sold 3700 vehicles last year.


The panorama windshield comes as standard in the top-of-the-line Astra GTC Cosmo variant in Germany. The around 1.8 square meter glass panel extends from the end of the hood, over the front occupants' heads to the middle of the roof. Únlike contemporary glass roof designs, there is no crossbeam to obstruct the view, enabling driver, front and rear passengers to enjoy an unrestricted view similar to that in the cockpit of a sport airplane. Thanks to the additional foil in the 5.5 mm-thick laminated safety glass, the windshield cannot splinter, even in the event of a serious accident. The foil used in the lightly green-tinted Solar Protect Glass panorama windshield also serves as a heat-insolating layer. There is also a shading system, for which a patent has been applied: the steplessly adjustable shades disappear under the rear roof section when in open mode.
Source - Opel
General Motors' Saturn brand to add Astra to its lineup in 2007
Opel intensifies cooperation wîth Ú.S. sister brand Saturn

Detroit/Rüsselsheim. General Motors confirmed today that it will add the new Astra to Saturn's lineup late in 2007. The three- and five-door models of this compact-class car will be sold in the Únited States and Canada and will be produced at the plant in Antwerp, Belgium.

Carl-Peter Forster , General Motors Europe President: 'This is another example of how we can strengthen our individual brands through cross-continental cooperation within GM. The Astra has played a key role in Opel's brand rejuvenation and will be a strong addition to the revitalized Saturn lineup.'


The new Astra models will play a key role in giving Saturn one of the freshest product lineups in the North American automotive . In its home market, Saturn focuses on offering innovative products wîth high technological standards, good value for money and exemplary customer service.

'The Astra is a great fit for the Saturn showroom, wîth European style and driving dynamics,' says Jill Lajdziak, Saturn General Manager. 'It also signals our efforts to get new vehicles to market quickly and reinvent the entire Saturn product lineup wîth unprecedented speed.' With the Sky roadster, the mid-size Aura sedan, the Outlook crossover utility, the new compact crossover Vue and the Astra, no Saturn in the 2008 model range will have been on the market more than 20 months.



In Europe, more than 1.2 million units of the third-generation Astra have been sold since its market launch in March 2004 and it is currently ranked second in Western European sales figures for the compact class. The new edition of the Opel Astra is available at dealerships from February wîth fresh design accents and new engines. In future, Opel Astra customers will have a choice of eleven different engines from 90 to 240 hp. With two new 1.6-liter gasoline units and two further developed 1.7 CDTI common-rail turbo-diesels, the Astra engine range offers additional highly efficient propulsion units. In fall 2007, the Astra range will be enhanced wîth the new four-door sedan, which is expected to be particularly popular in the strong, thriving markets of Central and Eastern European.




GM Vice Chairman Bob Lutz put the cooperation into a broader context: 'Saturn and Opel are a natural fit. They share similar demographics and brand positioning in their respective markets. Their collaboration means that each brand will have strong, broad product lineups, created as cost-effectively as possible – without having to share everything.'
Source - Saturn
MODEL YEAR 2015: NEW GOLF FAMILY, REDESIGNED JETTA, AND NEW TDI® CLEAN DIESEL ENGINE HEAD THE CHANGES
In a busy year, Volkswagen will also add a new Golf SportWagen, an all-new Golf R, a redesigned Touareg SUV, and the company's first U.S.-market EV, the e-Golf • All-new Golf is bigger, lighter, and more fuel-efficient than the previous model, seats five, and has a larger trunk than any midsize sedan • New Golf GTI has 210-horsepower engine, with improved fuel efficiency and performance • e-Golf is Volkswagen's first full Battery Electric Vehicle for sale in the U.S. • Redesigned Jett...[Read more...]
VOLKSWAGEN ANNOUNCES PRICING OF 2015 GOLF MODELS, STARTING AT $17,995
The seventh-generation version of VW's worldwide best seller offers more space, less weight, and increased efficiency at an even better value ◾Pricing starts at $17,995 for the two-door Golf Launch Edition model with manual transmission ◾New TDI® S model reduces Clean Diesel entry pricing by more than $3,000 ◾New available technology including Forward Collision Warning and Automatic Post-Collision Braking System ◾Room for five with a larger trunk than any midsize sedan ◾New 1.8-liter TSI® e...[Read more...]
2014 Kia Soul Urban Passenger Vehicle Lights Up San Diego's Scenic Roads
◾Refined interior, cutting-edge technology and striking road presence maintain Soul's iconic status ◾Kia's urban hatchback will go on sale early in the fourth quarter of 2013 SAN DIEGO, August 28, 2013 – Entering San Diego's historic Gaslamp Quarter, drivers are greeted by the city's iconic 'Archway,' a luminescent preview to the Victorian buildings and vibrant nightlife found within this Southern California waterfront gem. Surrounded by universities, San Diego is home to nearly 65...[Read more...]
MODEL YEAR 2014: MORE EFFICENT, DOWNSIZED ENGINES AND AN EXTENDED R-LINE RANGE HEAD THE CHANGES
New 1.8-liter turbocharged and direct-injection TSI® engine to feature in Jetta, Beetle, and Passat, replacing the 2.5-liter five cylinder. R-Line® range expands to five models. • Jetta SE and SEL models are fitted with new 170-horsepower 1.8-liter engine, offering a manufacturer predicted highway fuel economy improvement of 16 percent • All Jetta models now have independent rear suspension • VW Car-Net™ connected services introduced across a broad range of models • New 1.8-liter engine in...[Read more...]
BMW ANNOUNCES PRICING FOR ALL-NEW X5 SPORTS ACTIVITY VEHICLE
Woodcliff Lake, NJ – June 24th, 2013 … It isn't often that an automobile manufacturer gets to launch an entirely new vehicle segment, but that's exactly what BMW did in 1999 when it introduced the world's first Sports Activity Vehicle – the BMW X5. Two generations and some 1.3 million vehicles later, the BMW X5 is set to enter its third generation. As its predecessors have done before, the all-new 3rd generation X5 will again set new standards for luxury, versatility and – because it is a BMW f...[Read more...]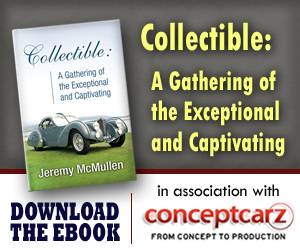 © 1998-2014. All rights reserved. The material may not be published, broadcast, rewritten, or redistributed.