Image credits: © Fiat.
2009 Fiat Panda news, pictures, specifications, and information

Tweet
Panda is all new, except for its unique personality.

Big on content, but small when it comes to finding a parking space in the city. Sturdy and ready for everything.
So easy, it's a pleasure.

With a front section as distinctive as that of a SÚV, Panda has the streamlined sides of a sedan, wîth high arching windows and a third glass pane that adds a unique stylistic element.

Styling details include the grille, wîth two huge chromed headlamps, and the bumper wîth air intakes that convey an impression of dynamism and sturdiness. The high, square cut rear is characterised by long, vertically-oriented light clusters, which underscore the spaciousness and practical mindset of New Panda.
Highlighted by the three new body colours: Samba Orange, New Orleans Blue, Surf Azure.
The interior features original pastel coloured fabrics that are pleasurable to the touch.
Source - Fiat
1,000,000 Fiat Pandas produced
The one millionth new Fiat Panda rolled off the production lines of Fiat Auto Poland in Tychy today. Destined for the Italian market, the car is a 'cheeky' red 4x4 mounting a 1.2 petrol engine.

In detail, 82,292 units have been produced to date for the Polish market while 917,708 units have been exported to 68 countries, all over Europe but also to Japan, Australia, South Africa, Venezuela, Guadalupe and Martinique.

Production began in the Tychy plant in south Poland in May 2003, while the first car went on the market in mid-September of that year. Its extraordinary success soon made it European sales leader in its §egmènt. A commercial success endorsed by the numerous prizes assigned by readers and trade journalists, including the prestigious Car of The Year 2004. On the back of all this acclaim, the new Fiat Panda has seen constantly significant demand levels which has meant a growth in output from year to year: from 86,046 units (of the second half of 2003) to the 262.178 units in 2006, for 2007 270,000 cars have been programmed.


One of the most up-to-date car factories in Europe, Fiat Auto Poland of Tychy produces the Panda, the 600 and the just-out Fiat 500. Its industrial excellence is confirmed by the prestigious prizes it has obtained: Polish Prize for Quality and EFQM (European Foundation for Quality Management) finalist.

At the moment 4,200 people are employed by Fiat Auto Poland and 1,400 cars are produced at the plant every day. In 2007 an output of 366,000 has been programmed (58,000 more than 2006) of which 351,000 are earmarked for export. Finally, the investment in the production start-up of the new Fiat 500, has led to a total of 500 new people being hired at the Tychy plant.
Source - Fiat
The new Fiat Panda Cross turns heads wherever it goes. And when it comes to sure-footed driving - on and off-road - this mini-SÚV excels in all departments. Available now through Fiat's 168-strong dealer network, the new Fiat Panda Cross looks set to appeal to a wide range of fun-loving, cost-conscious drivers, regardless of whether they are city dwellers or country residents.

A stylish new version of Fiat's top-selling Panda has just gone on sale in the ÚK - offering a combination of serious 4x4 potential wîth manoeuvrable city car know-how.

Combining the exceptional driveability of Fiat's widely acclaimed 1.3 16v MultiJet turbodiesel engine wîth the proven permanent four-wheel drive system of the Panda 4x4, the rugged new Fiat Panda Cross comes wîth a host of significant style features.


New round light units front and rear, chunky side protection strips in contrasting colours, roof-bars, 15-inch alloy wheels and new bumpers all come as standard; while inside, the functional style continues wîth special two-tone interior trims.

The new Fiat Panda Cross permanent four-wheel drive system has a viscous coupling and an electronic differential lock which ensures extraordinary off-road performance in low-grip situations. Meanwhile, the MacPherson front and independent rear suspension ensures exceptional wheel-to-ground contact and remarkable passenger comfort over any surface.


Vital Stats
Engine : 1.1 L., 4-cylinder
Power: 54 hp
Torque: 65 ft-lbs


---

Engine : 1.2 L., 4-cylinder
Power: 60 hp
Torque: 75 ft-lbs


---

Engine : 1.2 L., 4-cylinder
Power: 70 hp
Torque: 107 ft-lbs


---

Engine : 1.4 L., 4-cylinder
Power: 100 hp
Torque: 96 ft-lbs


---

5-speed Manual, 6-speed Manual
Fiat's frugal MultiJet turbodiesel engine gives smooth power delivery, low fuel consumption and emissions, together wîth top build quality. It produces 70 bhp and an impressive torque of 145 Nm at just 1500 rpm, which is ideal for off-road use.
'The special style treatment we have given the Fiat Panda Cross sets it aside from rivals,' says Elena Bernardelli, marketing director, Fiat ÚK. 'But this is not just a fantastic-lòòking car - it's also highly versatile and great fun to drive. We are delighted to have it in the ÚK.'

The car's standard equipment list includes ESP, air conditioning, radio and MP3-compatible CD player wîth §teering wheel audio controls, and electric power §teering. One new colour is available, Rain Dance Green, which joins the existing Goa Orange, Cumbia Beige and Crossover Black.

As wîth any Fiat Panda, fuel consumption and emissions are exceptionally low. Fiat Panda Cross returns 42.1 mpg on the urban cycle, 67.3 mpg extra-urban, and 54.3 combined. The CO2 figure is 136 g/km.


At £11,995 on-the-road, the highly-competitive Fiat Panda Cross represents notable value for money and makes it the most inexpensive new diesel 4x4 available in the ÚK.
Source - Fiat
A city car, the Panda was introduced by the Italian automotive manufacturer Fiat in 1989. The first generation ran until 2003 with only minor changes and was received with great success all throughout Europe, and polled 2nd in the European Car of the Year award in just its first full year of production. The second generation was introduced in 2003 and had the distinct honor of being named the European Car of the Year for 2004. The original Fiat Panda came in three body style; 3-door hatchback, cabriolet and van and it featured an overall length of 131.5 inches. The Panda was styled and designed by Giorgetta Giugiaro as a modern day 'peasant car'. Easy to use and maintain, the Panda was an inexpensive, no-frills utility vehicle.

The Panda featured box-like styling; which eventually became the standard style for Fiats through the 1980s. The originally Pandas borrowed quite heavily from the Fiat parts bins, the engines and transmissions were taken from the Fiat 127 and the air-cooled 652 cc two-cylinder power-plant from the Fiat 126. The rear suspension drive used a dead axle that was suspended on leaf springs. Panda versions of later years added various mechanical improvements, though the spirit of 'robust simplicity' has always remained in the design of the Panda.

The utility side of the Panda was evidenced in the 7-position adjustable rear seat that could be folded flat to transform into a bed, or folded into a V shape to make room for awkward loads, or it could quickly and easily be removed completely to increase the overall load space. The seat covers were removable and washable as well as the door trims and dashboard cover. All of the glass panels were flat which made making replacements easy and very cheap to produce. The Panda could be purchased with a full-length roll back canvas roof, much like earlier French counterparts.

The original Panda, the Mark 1 was first introduced with either a two cylinder air-cooled 652 cc engine; the Panda 30, or a four-cylinder water cooled engine that displaced 903 cc; the Panda 45. A practical and very affordable vehicle, the Fiat Panda was 'sized to fit' between the 126 and 127 in the production line-up with its robust little self. More engines were added to the lineup by Fiat in September of 1982 and the Panda 34 used an 843 cc water-cooled unit that had been derived from the one in the 850.

In 1982 the Panda 45 Super was unveiled at the Paris Motor Show and models of the older specification remained as the 'Comfort' trim. A variety of improvements were offered in the Super, the main one being the availability of a five-speed gearbox and newly improved trim. The Super underwent minor styling that included adding Fiat's new black plastic 'corporate' grille with five diagonal silver bars. The Comfort models retained the earlier grill design of metal with slots on the left for ventilation until the next major revision of the line-up. In February of '83, a 30 Super was added to the lineup with a smaller engine, but featuring the Super trim.

In June of '83, the Panda 4x4 was introduced and was powered by a 965 cc engine with 48 bhp that was derived from the one in the Autobianchi A112. Simply dubbed the Panda 4x4, this was the first ever compact, transverse-engined production vehicle that came with a 4WD system.

In November of 1984, the range received minor revisions that including renaming the 'L', 'CL' and the 'S'. The entire range also received new detailing and specifications that included adopting the Fiat corporate grille on all models. The vehicles remained basically the same mechanically.

The Mark II Original Panda was introduced in January of 1986 and a host of significant mechanical updates were unveiled in this new model. A 796 cc water-cooled 4-cyl unit replaced the 652 cc engine and a 999 cc replaced the 903 cc unit. With a single overhead camshaft, both new engines came from Fiat's new FIRE family of 4 cylinder water-cooled powerplants. Another upgrade to the Panda was the rear suspension as the leaf springs were replaced with a much more modern independent suspension system that used a rigid rear axle with coil springs and a central mounting.

The inside of the Panda and the structure itself also received improvements. The earlier Panda's had an aptitude to rust, so the body was strengthened and fully galvanized on later models. The outside rear panel was updated to now included flared arches that mimicked the ones on the front weeks and completely replaced the un-sculpted style that was found on earlier models. The doors also received an update that included deleting the quarter light windows and replacing them with a full width roll-down window. Unfortunately the bottom seam of the MK II's door still had the original tendency to rust. This range ran in an ascending order of cost and specification; 750L, 750CL, 750S, 1000CL, 1000S and 4x4.

A 1301 cc diesel engine was introduced in April of 1986 and it came with 37 bhp. This engine was only available in the basic 'L' trim and was fitted as standard with a five speed gearbox. The Panda also introduced a van variant tat came with both diesel and petrol engines. The Panda Van was basically a standard Panda without rear seats and the rear windows were replaced with plastic blanking panels and a small black plastic extension with side hinged doors rather than the usual hatchback tailgate. In the right hand markets either the van or the diesel was available.

A new entry level model was introduced in 187, the 'Panda Young' which was basically an L spec vehicle with a 76 cc OHV engine that was based on the old 903 cc push-rod engine. It produced the same 34 bhp with the more sophisticated 769 cc FIRE unit. Also introduced this year was the Panda 4X4 Sisley limited edition that was based on the standard 4X4 but it came with metallic paint, sunroof, inclinometer, roof rack, white painted wheels, bonnet scoop, headlamp washers and 'Sisley' badging and trim. When it was first created, the Sisley model was originally limited to only 500 units, but it became a permanent model due to its extreme popularity.

Introduced in 1990, the two-seat Panda Elettra joined the lineup and added an all-electric powertrain. Replacing the rear seat was batteries, and it also occupied some of the engine bay were the 19 bhp DC motor was also placed, driving through the normal clutch and gearbox. The car's weight was up to 2535 lbs, and required stiffer suspension and up-rated brakes. Two years later the Ellettra received a power increase to 23.8 bhp and a reduction in weight, though the Elettra continued to remain the heaviest model in the Panda line.

The MK II underwent a significant facelift in 1991 and the changes included a new front grille and a smaller five-bar corporate badge, while the whole lineup received trim revisions and specifications. New for this year was the 'Selecta' which came with an electromagnetic clutch and a continuously variable transmission. This more elite transmission was available either with the normal 999 cc FIRE engine and could be revised with a single-point fuel injection and a catalytic converter. Other options included an all new 1108 cc FIRE unit that was fitted with electronic fuel injection and a three-way catalytic converter and could produce 51 bhp.

The all new CLX trim came with a five-speed gearbox as standard. The Panda line now included the 750 Young, 750 and 750 CLX, 900 Dance, 1000 Shopping, CLX, CL Selecta and S, 1100 CL Selecta and the 4X4 Trekking and Elettra. The 999 cc unit with SPI and catalytic converter was replaced with the 1108 cc engine in 1992. In 1992 an 899 cc was introduced and was available in the 'Café' special edition. This edition came with a reduced capacity 903 cc unit that was designed to meet tax requirements in various markets.

The Fiat Panda was slowly phased out across Europe from 1996 on because of tightening emissions and safety legislation. Until May 2003 the Panda remained in production in Italy. The Panda has become one of Europe's longest lived small vehicles during its 23 years of production. Unfortunately most of the Mark I models have rusted, but the Mark II variant continues to remain a common sight on the roadways of continental Europe. The original Panda wasn't as popular as the VW Beetle or the 2CV, but it was a strong vehicle in its own right. The 4X4 Panda was quite a popular model due to its inexpensive price, and sturdy quality in rural areas. A 4X4 Panda Climbing version was introduced, but it didn't have the same popularity as the original model.

The newest Panda generation was introduced in 2003, and was dubbed the Model 169 during its development phase. Originally the vehicle was to be named 'Gingo', but the nomenclature was too similar to the Renault Twingo, so the Panda name continued. This new model replaced the old Panda following 23 years of production, and was the successor to the Fiat Seicento. The Seicento was still popular and continued to remain in production. The Panda, like the Seicento, was manufactured exclusively in Tychy, Poland by Fiat Auto Poland. In 2007, a smaller, 3-door Fiat was added to the lineup, the new 500.

Much of the Panda's styling cues were taken from mini SUVs and mini MPVs, especially in the tail lights which were very similar to the larger Volvo cars. In 2004 the Fiat Panda received the European Car of the Year award.

Now a four-seater, the Panda now included an option for split rear seats. From September 2005 onwards, all Fiat Pandas are equipped with ABS, EBD, stability control and a minimum of two front airbags. To make changing gears more comfortable, the gear-lever is located up high on the central dashboard, rather than the conventional floor mounted gearstick.

Fiat was under a lot of trouble financially, and the newest Panda had to be a success. Thankfully it was and more than half a million units were sold by October of 2005. It was especially popular in Italy, mostly because over half of the vehicles produced were sold in Italy. On September 5, 2007, the 1,000,000th new Panda was built; a red Panda 4X4 Climbing with the 1.2-liter petrol engine.

In 2006, the Top Gear Motoring Survey ranked the Panda 8th out of 152 vehicles that were surveyed for craftsmanship, reliability, driving experience, ownership costs and service received. For 2007 the Panda underwent minor revisions that included a new, darker dashboard and the Active model received new darker seat fabrics of better quality and a CD player.

In 2006 Fiat Panda introduced a Hydrogen Concept car that came with Nuvera's new Andromeda II fuel cell stack. With a cold start capability, the hydrogen fuel cell allowed the car to have high power density and durability. Nuvera Fuel Cells Inc., was a high-tech developer from Massachusetts and Italy who developed the Andromeda II. Fiat was excited to feature the first vehicle with this advancement.

The Hydrogen Panda came with three main fuel cell components that included an advanced turbo-blower, a humidifying and a cooling system that could correctly manage the reagent gases and the auxiliary component sets. This advanced system allowed the Panda to function at a higher capacity and featured smooth handling. The transmission and alternating current three-phase asynchronous electric engine was located underneath the hood. Utilizing a full power system, the 2006 Fiat Panda Hydrogen lacked a drive battery for the accumulation of electrical energy. The Concept receives enough energy directly from the hydrogen tank to fuel cell to deliver the necessary electricity to its high-torque electrical motors.

The '06 Panda Concept could achieve 0 to 30 mph in just five seconds and had a top speed of 78 MPH. The Fiat Panda Hydrogen Car can make it up a 23-degree slope on takeoff, unlike other low-powered hydrogen vehicles. The Concept featured a refueling time of less than five minutes and boasted a travel distance of more than 120 miles.
By Jessica Donaldson
CHRYSLER GROUP'S 3.0-LITER ECODIESEL V-6, 6.2-LITER HEMI® HELLCAT V-8 AMONG WARD'S 10 BEST ENGINES FOR 2015
◾3.0-liter EcoDiesel V-6 named one of Ward's 10 Best Engines for second straight year; lone diesel on 2015 list ◾New 707-horsepower supercharged 6.2-liter HEMI® Hellcat V-8 most powerful engine ever honored by WardsAuto ◾Fifth consecutive year Chrysler Group is represented among Ward's 10 Best; second consecutive year of multiple honors ◾EcoDiesel delivers best-in-class 28-mpg highway fuel economy in acclaimed 2015 Ram 1500 pickup; contributes to unsurpassed-in-its-class towing performance by...[Read more...]
Fiat at the 2014 Geneva International Motor Show
New Panda Cross • in just 370 cm, it provides all the exclusivity offered by the SUVs of higher segments • 'Torque on demand' all-wheel drive and Electronic Locking Differential function as standard with Terrain Control, the selector for lovers of off-road driving • Available with the boosted versions of the 80HP 1.3 MultiJet II and 90HP 0.9 TwinAir Turbo, the latter with specific 6-speed transmission with shortened first gear • 'City Brake Control' on request, the active safety syst...[Read more...]
NEW VOLKSWAGEN GOLF R MAKES ITS U.S. DEBUT AT THE 2014 NORTH AMERICAN INTERNATIONAL AUTO SHOW
Most powerful production Golf ever for the North American market • New car has an estimated 290 horsepower, but is more fuel efficient than previous Golf R • EA888 TSI® 2.0-liter engine propels DSG® equipped Golf R from 0 to 62 mph in 4.9 seconds • Car features new 4MOTION® all-wheel-drive system • Golf R will go on sale in the U.S. in the first quarter of 2015 Herndon, January 8th, 2014 — The North American International Auto Show will see the U.S. debut of the latest Golf R, th...[Read more...]
VAUXHALL'S 'LIMITED EDITIONS' HAVE UNLIMITED SPEC APPEAL
◾ Limited Edition Vauxhalls get lavish standard specification ◾ Available on Astra GTC, Astra Hatch, Insignia and Corsa ◾ Prices start from just £8,995 for the fashionable Corsa Sting Luton – With exceptionally generous standard spec and prices starting from just £8,995, Vauxhall has bolstered its range with stylish new 'Limited Edition' models including Astra GTC, Astra 5-door hatchback, Insignia and Corsa. Available through Flexible Finance* or Flexible Personal Co...[Read more...]
Land Rover Celebrates 65 Years Of Technology And Innovation
SIXTY-FIVE YEARS OF LAND ROVER From our earliest days, the desire to create a vehicle that will tackle any terrain has made Land Rover famous around the world. Over the past 65 years, the Land Rover family has grown into the highly respected range of vehicles that are sold in record numbers today. As Land Rover continues to go from strength to strength, we thought it was time to look back at the milestones in our history that have got us here. The last 65 years have been an adventure. ...[Read more...]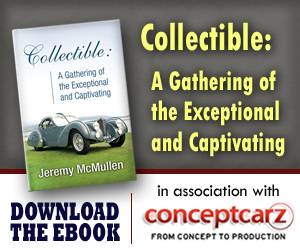 Fiat
Monthly Sales Figures
Volume
December 2014
3,784
November 2014
3,111
October 2014
3,725
September 2014
3,360
August 2014
3,362
July 2014
3,807
June 2014
4,478
May 2014
4,771
April 2014
4,298
March 2014
4,738
February 2014
3,465
January 2014
3,222
(More Details)
© 1998-2014. All rights reserved. The material may not be published, broadcast, rewritten, or redistributed.