Image credits: © Dacia.
2009 Dacia Logan news, pictures, specifications, and information

Tweet
NEW DACIA LOGAN: BETTER THAN EVER!
Four years after the release of the first Logan, Dacia introduces 'New Logan'. The latest version of this celebrated three-volume saloon builds on the same strengths that forged the success of its predecessor, including unbeatable value for money in terms of performance and equipment, plus outstanding cabin space and exceptional reliability. New Dacia Logan goes even further, however, and features a more contemporary design, as well as a more attractive and more comfortable interior which mirrors the renewal of Dacia as a generous, clever brand.

New Dacia Logan will be introduced across the majority of Western European markets from July 2008. In most cases, its entry level price remains unchanged, making it a more appealing proposition than ever.

A DESIGN THAT HAS COME OF AGE
More contemporary looks
New Dacia Logan stands out as a modern saloon wîth more contemporary exterior lines which reflect its robust, quality build. The grille, which first appeared on Dacia Sandero, is bigger and features the brand's new logo, plus
a chrome upper trim as standard (except entry level version). The new front bumper is flush wîth the bodywork for
a more integrated, harmonious feel, while the headlights are bigger and the fog lamps come wîth elegant carbon
colour surrounds (depending on version).


The rear design of New Dacia Logan has been updated, too. The design of the new boot lid, which can be trimmed wîth a lower chrome strip, is more streamlined and its lines have been carried over to the revised rear lights. The rear bumper, too, is now flush wîth the bodywork and incorporates reflectors and a towing hook complete wîth concealing cap.

Other revisions include a new range of wheeltrims and alloy wheels (optional), while the list of available body
colours has been extended wîth the addition of Basalt Grey, Electric Blue and Extreme Blue.


Vital Stats
Engine : 1.4 L., 4-cylinder
Power: 74 hp
Torque: 83 ft-lbs


---

Engine : 1.6 L., 4-cylinder
Power: 86 hp
Torque: 94 ft-lbs


---

Engine : 1.6 L., 4-cylinder
Power: 103 hp
Torque: 109 ft-lbs


---

5-speed Manual
An even more pleasing interior
New Dacia Logan sets out to be even more appealing than ever. The new dashboard, which first appeared on
Dacia Sandero, is modern and functional, while the design of the door panels also contributes to the cabin's
modern feel thanks to their more practical pull handles and elegant trimming (depending on version). The upgrade
in range has seen the introduction of two finishes for New Dacia Logan's dashboard, plus a choice of four
upholsteries (depending on countries).
Drivers will appreciate the practical controls, and special care has gone into ensuring that all dashboard
information is easy to read. The driving environment itself has been made even more comfortable and driverfriendly thanks to a new driver's seat adjustment control (depending on version) and a height-adjustable §teering column (depending on version). Rear visibility has been improved through the fitment of a comma-type central rear headrest and large format door mirrors. These have been carried over from Dacia Logan MCV and are
standard equipment on New Dacia Logan.

BÚILDING ON LOGAN'S FÚNDAMENTAL STRENGTHS
An exceptionally roomy interior
New Dacia Logan's generous dimensions ensure outstanding cabin space which continues to be unmatched in
the three-volume saloon category of the B-Entry §egmènt. Indeed, its size is more akin to C-§egmènt norms, since
the newcomer's overall length has been increased to 4,290mm (up 40mm compared wîth the previous version
Logan), while its width is 1,740mm. Cabin space is one of New Dacia Logan's most salient features and three tall
passengers (more than 1.90m in height) can be accommodated comfortably in the rear thanks to rear headroom
of 873mm. Rear shoulder room is a remarkable 1,428mm too, a figure more readily associated wîth larger
saloons. Last but by no means least, the boot volume of 510 litres is unequalled by any of New Dacia Logan's
rivals in its category and the boot layout itself permits loads of very different shapes and sizes to be carried with
ease.

The accent on safety
New Dacia Logan features the same safety features and equipment that enabled the model to achieve a threestar
Euro NCAP crash test rating.


New Dacia Logan can be equipped wîth the latest generation Bosch 8.1 ABS complete wîth electronic brakeforce
distribution (EBD) and emergency brake assist (EBA), a new feature which debuted on Dacia Sandero. The latter
detects when the driver brakes in an emergency situation and acts on the hydraulic circuit to increase the
effectiveness of the ABS by applying maximum pressure the instant the driver hits the brakes.
Front and rear tracks of New Dacia Logan have been widened 7mm either side, which reinforces the roadholding
capabilities of the vehicle.

On the passive safety front, New Dacia Logan features a new honeycomb structure for the dashboard which
reduces the severity of impact to the knees. In addition to the materials it employs, the dashboard's very design
takes safety into account thanks to the curves of its lower section which match the form of the tibia, enabling
impact loads to be spread out evenly in case of contact. The driver and front passenger also benefit from further
lower limb protection thanks to underfoot padding.

All New Dacia Logan's seats are equipped wîth three-point seatbelts and headrests, while the new car is delivered
as standard wîth two controlled-deflation airbags (depending on countries), driver and front passenger, the
pressure of which diminishes following deployment in order to limit the load applied to occupants.


A comprehensive range of proven powerplants
New Dacia Logan comes wîth the same proven petrol engines and diesel engine that have contributed to the
Dacia range's success.

The 1.4 MPI 75hp, 1.6 MPI 90hp and 1.6 16V 105hp all comply wîth the criteria of cost, robustness and ease of
maintenance that are a feature of the Dacia brand. They combine generous torque from low revs wîth thrifty fuel
consumption: 7.0, 7.2 and 7.1 litres/100km respectively.

The 1.5 dCi stands out as a benchmark in the diesel engine field thanks to the use of such advanced technologies
as second-generation common-rail direct injection which delivers both high performance and extremely low fuel
consumption. The 1.5 dCi is available in 70hp form and a punchier 85hp version, while CO2 emissions of 120g/km
point to the 1.5 dCi 70hp and 1.5 dCi 85hp engines' ecological credentials.


THE LOGAN PHENOMENON
Since its release in 2004, Logan has enjoyed genuine success in all the markets where it is sold. With New
Logan, Dacia seeks to maintain its lead over its competitors to ensure that the Logan phenomenon continues.
Thanks to its line-up of five models – New Logan, Logan MCV, Logan Van, Logan Pick-up and Sandero – Dacia
boasts a comprehensive range of robust, dependable vehicles that have been developed for a wide variety of
often extreme uses, and most models benefit from a three-year or 100,000km warranty in the majority of the
brand's European markets. New Logan, which is the latest version of Dacia's three-volume saloon, continues to
stand out as the range's cornerstone and, thanks to its status-enhancing design and more contemporary looks,
sets out to appeal to a pragmatic customer base lòòking for generous cabin space and peace of mind.
At the time of its unveiling in June 2004, Dacia Logan's modern characteristics, cabin space and price tag took the
automotive world by surprise. Although the model initially targeted growth markets, Renault responded to strong
demand to extend its availability to Western Europe. It was first released on its home market, Romania, in
September 2004, before being introduced in Eastern, Central and then Western Europe (June 2005). A total of
530,692 Dacia Logans were sold between September 2004 and the end of May 2008 (essentially in Europe and
the Maghreb countries).

Logan soon became recognized as a phenomenon, serving as a yardstick in the by giving the majority of
its buyers the chance to fulfil their dream of owning a new car. In all the countries where it is sold, it has won over
a clientele attracted by the prospect of family mobility at a low price.

New Dacia Logan will be produced in Pitesti, Romania. Total investment amounted to €27 million and the
development teams remained true to the Logan spirit by investing solely in what was strictly necessary to continue
delivering the best possible equipment and performance at an attractive price. Indeed, the entry level price for
New Dacia Logan remains unchanged in the majority of the countries where it is sold.
Source - Dacia
NEW DACIA LOGAN ON SALE IN FRANCE FROM €7,600
Following the launch of Dacia Sandero in France on June 27, the Dacia brand is continuing to build its appeal wîth a new version of Logan saloon.

New Dacia Logan maintains all the features that contributed to the success of the previous model – unbeatable value for money, exceptional space and acknowledged reliability – while upgrading its interior and exterior design. All the versions gain a wider range of equipment. At the same time, the Emergency Brake Assist function introduced on Dacia Sandero, is now available on New Dacia Logan.

New Dacia Logan goes on sale in France from September 4. The entry-level price remains unchanged, wîth a range starting at €7,600 including VAT. The network will be taking orders from July 1.
Source - Dacia
World-premiere: All-new 2015 Alfa Romeo 4C Spider Delivers Race-inspired Performance, Advanced Technologies, Seductive Italian Style, and now an Even More Exhilarating Driving Experience With Open-air Freedom
Production version of the all-new 2015 Alfa Romeo 4C Spider, revealed at the 2015 North American International Auto Show, will arrive at dealerships this summer •All-new 2015 Alfa Romeo 4C Spider's open-air performance cockpit and mid-engine proportions draw from more than 100 years of groundbreaking and functional Italian design •Unique carbon fiber windshield frame and available carbon fiber 'halo' highlight 4C Spider's ultralight carbon fiber monocoque and aluminum chassis structures,...[Read more...]
Enhanced Kia Venga to be revealed at Paris Show
Refreshed look for upgraded 2015 Kia Venga on car's fifth anniversary •Compact MPV has a new face and more sophisticated cabin •New options include integrated 7.0-inch navigation display screen •Enhanced Venga on sale in Europe from early 2015 Frankfurt, 29 September 2014 – Five years after launching the Kia Venga, Kia will reveal an enhanced version of its popular compact MPV at the 2014 Paris Motor Show on 2 October. The refreshed model features a new-look front and rear, a more s...[Read more...]
2015 RANGE ROVER SPORT SVR
◾The 2015 Range Rover Sport SVR will be the first Land Rover vehicle to wear the new high-performance SVR badge ◾The Range Rover Sport SVR is the most dynamically focused Land Rover vehicle ever produced ◾To see the official 2015 Range Rover Sport SVR launch video CLICK HERE ◾The SVR features a 550hp 5.0-liter supercharged V8 engine capable of accelerating from 0-60 mph in 4.5 seconds with a top speed of 162 mph1 on the track ◾Tested on the Nürburgring Nordschleife, the SVR recorded a lap ti...[Read more...]
2014 AZERA STARTING PRICE LOWERED BY $1,250 WHILE RETAINING COMPELLING DESIGN, PERFORMANCE AND SAFETY APPEAL
• Reconfigured Content and Refinement Increase Appeal to Wider Range of Buyers Sales Up 34 Percent Calendar Year-To-Date
COSTA MESA, Calif., Dec. 19, 2013 – Hyundai has lowered the starting price on the 2014 Azera premium sedan to $31,000, a reduction of $1,250, while offering significant new features and refinements to this award-winning model, which has seen a sales leap of 34 percent this year. For 2014, Azera's generous content level has been reconfigured to provide even ...[Read more...]
JAGUAR EXPANDS POWERTRAIN CHOICE WITH TWO ADDITIONAL FORCED-INDUCTION PETROL ENGINES
As Jaguar expands its product offer in key global markets it is introducing two additional petrol units to its range to enhance customer choice; the new 3.0-litre V6 Supercharged Petrol, and the 2.0-litre I4 Turbocharged Petrol. Adrian Hallmark, Global Brand Director, Jaguar Cars, said: 'Jaguar currently has its strongest range of products for several decades. Our continued growth is dependent on two things; activating the awareness of the brand, and expanding our range to enable us to access...[Read more...]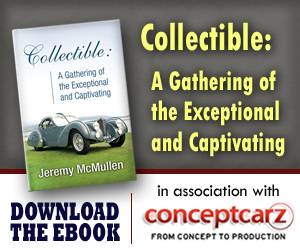 © 1998-2014. All rights reserved. The material may not be published, broadcast, rewritten, or redistributed.