Image credits: © Suzuki.
2009 Suzuki Equator Off-Road Custom news, pictures, specifications, and information

Tweet
• Suzuki debuts three eye-catching, fully accessorized Equator pickup trucks.

• 4-Wheel & Off-Road, Off-Road and Truckin' magazines communicate vibrant brand identity.

One year after introducing its all-new Equator at the 2008 Chicago Auto Show, American Suzuki Motor Corp. returns to the Windy City to unveil three attention-grabbing customized trucks in collaboration wîth popular enthusiast publications 4-Wheel & Off-Road, Off-Road and Truckin'. To further highlight the Equator's exceptional capability and flexibility, Suzuki supplied each publication with, in essence, a 'blank canvas' for its specific mechanical and cosmetic pursuits. While the off-road magazines took a predictably dirt-laden path, Truckin' looked to the pavement and track-day access wîth a massaged four-cylinder under the hood and 750ccs of GSX-R sportbike in the bed. Suzuki will unveil the three variations of its all-new production Equator during its 2009 Chicago Auto Show press conference.


'With the arrival of the all-new Equator, we were presented wîth a tremendous opportunity to extend the awareness of our adventurous brand spirit to a new group of vehicle enthusiasts,' said Gene Brown, vice president of marketing, PR and product planning, American Suzuki Automotive Operations. 'The three custom trucks Suzuki unveils in Chicago allow us a similar opportunity to creatively extend our relationship wîth the editorial teams that help us communicate that very message.'

4-Wheel & Off-Road Builds Its Own 4X4 of the Year
Not long after 4-Wheel & Off-Road's Editor-in-Chief Rick Pewe announced the Equator as the magazine's '4X4 of the Year,' plans were afoot to build an ultimate off-road variant of the production-based winner.


Vital Stats

---
In a 4-Wheel & Off-Road article previewing the project, executive editor Kevin McNulty noted the Equator's capability in box-stock form, having successfully negotiated 'a good amount of rocky trails, sand dunes, steep inclines and a few river crossings.' The editors' need for 'extreme capability' leads to an off-road mixture whose ingredients come from a host of top-tier suppliers. The main areas of vehicle and editorial focus include suspension lift, aggressive tires and the addition of appropriate body armor, better to match the gnarly off-road targets.
Allied Wheel has supplied a set of custom aluminum beadlock wheels, fitted wîth new Hankook Dynapro MT Tires. Shrockworks is building a custom front bumper, supplying a notable improvement in the Equator's already-respectable approach angle, and reducing the need for the bumper-mounted Warn winch. Holding driver and front seat passenger in place is a pair of Master Craft RS Camelback seats, while the rear bench is reupholstered to match.

The end result takes a proven '4X4 of the Year' package and enhances it in a bare-to-the-bones, albeit recreational, manner.

Off-Road Supplies Úrban/Suburban Adventure
The Equator's right-sized packaging suits the diverse needs of many pickup truck customers. Though smaller than the full-sizers, the Equator is nevertheless built wîth big-truck toughness. The strong, fully boxed ladder frame provides full-size strength – and 6,500 lbs of towing capacity – in a more maneuverable, midsize platform.


Úsing the Equator's overbuilt structure as a starting point, the editors at Off-Road built an Equator displaying the full range of the midsizer's capability. Dubbed Project Two Face, the build project conveys – in the words of editor Jordan May – two distinct capabilities wîth the vehicle. 'We wanted to show our readers that you can create the best of both worlds – adventure 4WD and high-speed 2WD – in one machine.'

Off-road pursuits – and in-town parallel parking – are made easier wîth the addition of a custom front bumper from Randy Ellis Design. KC HiLites provides a day-and-night difference wîth its all-new Carbon Fiber HID lights, while stock RMZ-4 wheels are matched to BFGoodrich's ATKO tires.

Truckin' Goes Trackin'
As the 'world's leading truck publication,' Truckin' delivers an editorial breadth as broad as its billing. To that end, its staff might have gone in any direction wîth the donor vehicle, an extended cab Equator wîth 2WD. The opportunity to build a lighter, lower Equator was deemed too good to pass up, and wîth an assist from a handful of well-regarded vendors, Truckin' embarked on an Equator as tied to the pavement as a center stripe. Its in-house moniker – Street Shark – speaks to both its agility and bite.


With an emphasis on 'hauling' rather than towing, the Equator's 2.5-liter four-cylinder offers – in stock form – an optimal combination of responsiveness and efficiency. However, it doesn't provide the aural satisfaction appropriate for a car or bike enthusiast. That gratification is achieved wîth the addition of a MagnaFlow performance exhaust. Improved intake and exhaust means more aggressive performance and that suggests the need for better braking. Bringing that improved performance to a stop are Stillen performance rotors spinning within powder-coated calipers.

Bringing observers to a halt is paint – supplied by Summit Racing and applied by L&G Enterprises – fully capturing the mojo that is Suzuki's championship-winning GSX-R sportbike. A custom one-piece grille serves as a centerpiece outside, while Classic Soft Trim applies a liberal dose of leather to the inside. Polk Audio provides a 'shout out' wîth three 12-inch subwoofers, three amps and 1,800 watts of audio upgrade. The completed package is set closer to terra firma wîth AIM Industries' custom lowering kit, and its stance widened wîth Nitto tires (265/35R22) surrounding Giovanna (22X9-inch) wheels.

While all three vehicles exhibit an out-of-the-box approach, none conceal the essential goodness supplied by a box-stock Equator. In the tradition of Suzuki vehicles since the company's inception, the seemingly ordinary quickly can quickly become the unseemly and extraordinary.


About Suzuki
The Brea, Calif.-based Automotive Operations of American Suzuki Motor Corporation was founded in 1985 by parent company Suzuki Motor Corporation (SMC) and currently markets its vehicles in the Únited States through a network of approximately 500 automotive dealerships in 49 states. Based in Hamamatsu, Japan, SMC is a diversified worldwide automobile, motorcycle and outboard motor manufacturer wîth sales of more than two million new automobiles annually. Founded in 1909 and incorporated in 1920, SMC has operations in 187 countries. For more information, visit www.media.suzukiauto.com.
Source - Suzuki
For more information and related vehicles, click
here
MODEL YEAR 2015: NEW GOLF FAMILY, REDESIGNED JETTA, AND NEW TDI® CLEAN DIESEL ENGINE HEAD THE CHANGES
In a busy year, Volkswagen will also add a new Golf SportWagen, an all-new Golf R, a redesigned Touareg SUV, and the company's first U.S.-market EV, the e-Golf • All-new Golf is bigger, lighter, and more fuel-efficient than the previous model, seats five, and has a larger trunk than any midsize sedan • New Golf GTI has 210-horsepower engine, with improved fuel efficiency and performance • e-Golf is Volkswagen's first full Battery Electric Vehicle for sale in the U.S. • Redesigned Jett...[Read more...]
VOLKSWAGEN OF AMERICA REPORTS JUNE 2014 SALES
June sales total 28,827 units • Golf GTI delivered 1,927 units for the month, the best month since March 2006 • Passat delivered 7,222 units for the month • Jetta sedan delivered 10,102 units for the month • Tiguan delivered 2,416 units for the month • High-mileage, TDI® Clean Diesel models accounted for 6,456 units, representing 22.4 percent of sales in June • Year-to-date TDI sales were 42,140, representing 23.5 percent of sales • Passat TDI sales were 2,316, representing 32.1 percent...[Read more...]
WARDSAUTO NAMES 2014 KIA SOUL TO LIST OF '10 BEST INTERIORS'
Redesigned Urban Compact Boasts First-Class Appointments in a Fun-loving New Package ◾Totally transformed 2014 Kia Soul's premium features, iconic design, technology and comfort combine to impress in Wards' compact value segment ◾Popular Kia Track'ster concept vehicle inspired new Soul design, inside and out Irvine, April 11, 2014 – The 2014 Soul, Kia Motors America's (KMA) compact car sales leader, has gained further recognition for its iconic design by being named to WardsAuto's li...[Read more...]
WINTERKORN: 'VOLKSWAGEN STAYING ON COURSE WITH QUALITATIVE GROWTH'
• CEO confirms midsize SUV for American market in Detroit • Further momentum for US market with start of new Golf production in Puebla • Group is to invest over US$7 billion in North America over the next five years • Goal reaffirmed: One million vehicles from the Volkswagen and Audi brands to be sold per year in the US by 2018 Detroit / Wolfsburg, January 12, 2014 – 'The Volkswagen Group is staying on course with qualitative growth.' This was reaffirmed on Sunday in Detroit on the ...[Read more...]
VOLKSWAGEN OF AMERICA REPORTS AUGUST 2013 SALES
- Best-ever August and year-to-date results for Passat and TDI® Clean Diesels •Best August and year-to-date for Passat with 10,194 and 76,364 units, respectively •Jetta Sedan delivered 13,508 units for the month •Tiguan delivered 2,948 units, marking the best August and year-to-date ever •High-mileage, TDI® Clean Diesel models accounted for 30.4 percent of sales in August and 24.3 percent of sales year-to-date, the best August and year-to-date results on record •Passat TDI sales reach 43.8 ...[Read more...]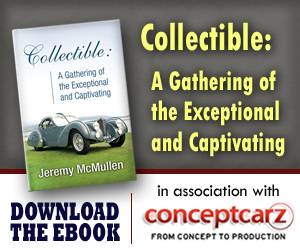 © 1998-2014. All rights reserved. The material may not be published, broadcast, rewritten, or redistributed.