Image credits: © Nissan.
2009 Nissan X-Trail news, pictures, specifications, and information

Tweet
All-new Nissan X-Trail is a perfect example of evolutionary change which will appeal to existing owners and new buyers alike. It might have a familiar look and a similarly broad range of abilities to its predecessor, but it features a new chassis and body, an expanded range of more powerful engines providing better performance and economy, more equipment, enhanced comfort and greater interior space than the first generation Nissan X-Trail.

It remains a hugely capable, compact SÚV wîth serious off-road credentials but has even greater levels of performance, ability and practicality that build on the strengths of its predecessor rather than aiming to be something completely different.

There are three grades to choose from - TREK, SPORT and AVENTÚRA - and four engine variations, wîth three of the power units being new to Nissan X-Trail.


Although Nissan X-Trail has been completely restyled - every body panel is new - customer research clearly showed that the robust, strong shape was popular and well appreciated. Indeed, it was a key factor in the decision making process for many buyers. It was clear that the 'X-Trailness' had to be retained, which is why there is a clear family resemblance between the original and the new version - a perfect example of evolutionary change.

New from the ground up, the latest Nissan X-Trail shares the same platform as the Nissan Qashqai. The platform features strut-type suspension at the front wîth a multi-link system at the rear, both ends being mounted on separate rubber insulated sub-frames providing enhanced refinement and isolation from vibrations which in turn gives a superior ride both on and off-road.

As a result, new X-Trail is slightly larger than before: its wheelbase has increased by 5mm to 2630mm, while overall length has risen by 175mm to 4630mm. Much of this extra length can be found in the luggage area, which has increased dramatically in size.


This has been achieved by rerouting the exhaust silencer from its original transverse position under the boot floor to a north/south location alongside the rear wheel well. This has allowed the creation of an innovative double deck trunk, wîth space for a sliding drawer under the floor where valuable items can be stored away from prying eyes.

The drawer has partition walls that can be placed in a number of different positions or removed altogether as required. The floor and the drawer can both be removed to increase load space even further: as a result the trunk area of the Nissan X-Trail is deeper and wider and, even wîth the false floor in place, virtually as tall. With it removed, trunk height is increased by 127mm over the original.

But that's not all. To ensure maximum practicality, the floor has been finished in a tough and easy-to-clean plastic surface. Raised ribs have been placed at unequal distances apart to help prevent loads shifting when the vehicle is on the move. Full carpeting was rejected as customer research showed that many owners either carried dogs or outdoor sports equipment in the rear of their X-Trail and preferred a wipe clean surface.


With the rear seat in place, the original vehicle had a luggage area VDA measurement of 410 litres up to the lower edge of the rear window: in the new Nissan X-Trail the equivalent figure is 603 litres, an increase of 193 litres (including double deck trunk capacity). Even wîth the double floor in place, it has more space than its predecessor.

When the rear seats are folded, the Nissan X-Trail provides a best-in-class luggage area of 1649 litres, rising to 1773 litres wîth the floor removed.

The interior improvements continue wîth Nissan's practice of providing much higher levels of quality and premiumness than expected for the class of car. Soft feel materials feature on all touch points throughout the cockpit, while liberal use of chrome and silver-colour finishes, flocked surfaces and improved upholstery materials provide a real feeling of quality. And as wîth other recent Nissan models, X-Trail has been created wîth versatility and practicality uppermost.


Positioning the instrument cluster behind the multi-function §teering wheel has allowed greater versatility in the centre console, which can now house a larger navigation/reversing camera screen closer to eye level as well as providing space for an in-dash multi disc CD changer.

For the first time, Nissan X-Trail offers two levels of turbo-diesel power. Both engines are versions of the highly regarded 2.0-litre M1D unit already fitted in QASHQAI which combines high outputs and good economy wîth class-leading refinement. The 150PS unit is available on all grades and returns a combined fuel consumption figure of 39.8mpg and 190g/km of CO2. Compare the fuel economy and CO2 wîth the out-going 2.2dCi 136PS engine (37.2mpg/ 203g/km CO2) and improvements made are 7.0% and 6.8% respectively.

With the help of an intercooler the second version produces 173PS and is available on the SPORT and AVENTÚRA. Fuel economy on the combined cycle is 38.2mpg wîth an output of 198g/km CO2.


Torque outputs are 320Nm and 360Nm respectively, 90 per cent of which is developed at a low 1750rpm. These engines are also fitted wîth particulate filters to minimise emissions.

The 173PS engine should also prove to be popular wîth the towing fraternity as it has a class leading maximum braked trailer weight of 2200kg.

A new lightweight all-alloy 16 valve 2.0-litre petrol engine producing 141PS and 196Nm of torque is fitted to the TREK. It was development led by Nissan and unusually for a petrol engine, much of the torque is produced low down the rev band - 90 per cent is available from 2400rpm. It returns a combined fuel consumption figure of 32.5mpg and has a CO2 figure of 208g/km.

Although carried over from the original Nissan X-Trail, the 2.5-litre 169PS petrol engine has been further improved for greater refinement and better efficiency. Providing excellent low-to mid-range torque figures - peak torque is 233Nm - the engine is offered in both SPORT and AVENTÚRA grades and produces 29.4mpg and 230g/km of CO2.

All engines are fitted wîth six speed manual transmissions but if you would rather give your left foot a rest then there is now a choice of automatics on both the 150PS diesel and the 2.5 petrol engines. The latter has the latest fuel efficient, constantly variable transmission (CVT) wîth lower fuel consumption and CO2 than the equivalent manual - returning 30.4mpg and 223g/km CO2. The 150PS diesel has the option of a conventional 6 speed automatic.

TREK may be the cheapest model in the range, but it is not short on equipment wîth Bluetooth phone integration, 16' alloy wheels, full body coloured bumpers, climate controlled air conditioning, a full suite of airbags - driver, passenger, side and curtain, plus a CD / radio wîth 4 speakers.

The SPORT version encompasses all of TREK's equipment but the alloys change to a larger 17', the stereo system is upgraded to a 6 stack CD auto-changer wîth 6 speakers and remote control, the front grille gets a chrome look and front fog lamps are also added, along wîth a large panoramic sunroof, privacy glass, cruise control, reach adjust §teering and a ski hatch. Include auto-on for the headlamps, wipers and speed activated central locking, then the package is complete.

Moving up to AVENTÚRA provides a choice of either Black or Sand coloured leather upholstery, heated and powered front seats, intelligent key and electric folding door mirrors wîth chrome exterior door handles.

Úpgrade models are available on SPORT and AVENTÚRA to further enhance the specification list. The SPORT eXpedition includes DVD satellite navigation, rear parking camera, intelligent key and chrome exterior door handles. The AVENTÚRA eXplorer adds xenon powered headlamps, DVD satellite navigation and rear parking camera.

eXtreme is the second upgrade on both SPORT and AVENTÚRA which adds deeper roof rails wîth integrated lamps.

All X-Trails are equipped wîth Nissan's ALL-MODE 4x4 system which operates in two-wheel drive only to minimise fuel consumption and transfers into four-wheel drive mode as and when the vehicle detects it is needed, or manually selected by the driver. SPORT and AVENTÚRA, however, get the very latest intelligent edition known as ALL-MODE 4x4-i incorporating Electronic Stability Program (ESP), Úphill Start Support (ÚSS) and Downhill Drive Support (DDS).

ÚSS is a fully automatic system that activates on any slope that exceeds a 10 per cent incline, holding the vehicle on the brakes until the driver starts to move away. The system also works if the vehicle is reversing up an incline.

DDS - operated via a switch on the centre console - operates when ALL-MODE is in lock mode. DDS uses the anti-lock brakes to maintain a descent speed of 5mph allowing the driver to concentrate on §teering. Like ÚSS, DDS also works when the vehicle is in reverse.

As well as reinforcing the X-Trail's off-road capability, ALL MODE 4x4-i ensures that the dynamic performance on-road is stable, secure and predictable. By sending power to the wheels that have grip, understeer and oversteer is neutralised, which in turn leads to a more enjoyable, positive driving experience.
Source - Nissan
EVOLUTION OF THE SPECIES
The all-new Nissan X-TRAIL might have a familiar look and a similarly broad range of abilities, but wîth a new chassis, new engines, more equipment, enhanced comfort, greater interior space and added 'X-TRAILNESS', it does everything the original did… only better.

'Following a hugely successful car like the original X-TRAIL is not an easy task, especially when customers tell us to leave things as they are. But the all-new X-TRAIL is the perfect example of evolutionary change: improvements in key areas will appeal to existing owners and new buyers alike.'
Carlos Tavares, Executive Vice President, Corporate Strategy and Product Planning, Nissan Motor Limited

At a glance
- All-new chassis and body design
- Four engine choices, including:
- Two powerful new DPF-equipped diesels, with…
- …automatic diesel option for the first time
- Genuine off-road credentials, with:
- Intelligent four-wheel drive system
- Advanced hill start and descent controls
- Greater interior space wîth innovative double deck trunk
- Enhanced on-road performance and comfort
- Improved interior quality, fit and finish

Those best place to judge whether a car delivers all it promises are its customers. Having paid their money and lived wîth the car for weeks, months and years, they are uniquely placed to give the ultimate verdict.

So while the all-new X-TRAIL was at the planning stage, Nissan turned to owners of the first generation model to understand what they felt the original X-TRAIL did well and where it could be improved.

'Keep the essence'
'The message coming back was that we changed the X-TRAIL formula at our peril. The original was loved by its owners and many didn't want us to change a thing. It was a problem, certainly, but a nice one to have,' says Pierre Loing, Vice President, Product Planning, Nissan Europe.

'The first X-TRAIL was an exceptional success. It was the right vehicle at the right time, a hugely capable compact SÚV wîth serious off-road credentials that broke our sales targets every year,' says Pierre Loing.

A winning formula, then, and one that provided Nissan's designers and engineers wîth a formidable challenge when it came to providing the next generation X-TRAIL wîth even greater levels of performance, ability and practicality.

Building on success
'When those owners told us that they didn't want us to dramatically change the key
X-TRAIL qualities, of course we listened,' says Pierre Loing, 'but that didn't stop us improving on the original. The latest X-TRAIL is an all-new vehicle, but one which builds on the strengths of its predecessor rather than trying to be something completely different.

'We have taken a highly regarded vehicle and improved it in every area. Although it is all-new, it should be considered as an evolutionary rather than a revolutionary design. We have built on a success story and produced a car that is better in every respect.'

The 2007 X-TRAIL boasts a new chassis and new body, an expanded range of more powerful engines providing better performance and economy. There's more interior space, a much larger trunk area and greatly enhanced interior quality.

Comfortable and easy to drive
Yet it retains all the qualities of the original. Although slightly larger than the original, it remains a compact SÚV, one that's comfortable and easy to drive on-road. It continues to be a thoroughly practical and functional vehicle, and it is just as tough as the original.

It has better on-road manners thanks to the adoption of the Alliance C-Platform, giving a more refined and stable ride. However, it has even greater off-road ability… and that's not simply thanks to the adoption of Nissan's latest electronically controlled 'intelligent' ALL MODE-i 4x4 system, which now works in parallel wîth hill start and descent control systems – two new features on X-TRAIL.

As well as reinforcing the X-TRAIL's off-road capability, ALL MODE-i ensures that the dynamic performance on-road is stable, secure and predictable. By sending power to the wheels that have grip, understeer and oversteer is neutralised, which in turn leads to a more enjoyable, positive driving experience.

While the advanced traction system undoubtedly helps, the most compelling reason for its enhanced ability is down to Nissan's expanded 4x4 offering. While some rival SÚVs have been 'softened' to appeal to a largely road-bound buying public, the recent addition of Qashqai to Nissan's range caters perfectly for that audience. As a result, there has been no need to comprise X-TRAIL's acclaimed capability and design.

A genuine compact SÚV
'X-TRAIL is a genuine compact SÚV. It has a roomy and practical interior. And it has the double bonus of being a great drive on the road and off the beaten track,' says Pierre Loing. 'In fact, the new X-TRAIL does everything the original did, but does it wîth more style and in greater comfort. It performs even better both on- and off-road and it has more space and more equipment.'

'Even though they said they liked the original X-TRAIL the way it was, we are confident our customers and potential customers will recognise that the new X-TRAIL is still very much what it used to be, expect more capable, more convenient and of a higher quality.

'We have preserved everything that was good about the original X-TRAIL and made it more so,' says Brian Carolin, Senior Vice President, Sales and Marketing, Nissan Europe.

FAMILY RESEMBLENCE
Although every panel has been changed, the 2007 Nissan X-TRAIL bears a strong resemblance to the original. The reason is simple: that's the way the customers like it. With strong shoulders, deep side windows and a thoroughly practical shape, the new X-TRAIL delivers exactly what it promises.

'Customers are never wrong, so they say, and when they told us they liked the way the X-TRAIL looked, we listened. To change it dramatically would have been pointless. The changes are subtle but very effective and will appeal equally to customers who want to replace their existing X-TRAIL, as well as first-time X-TRAIL buyers.'
Pierre Loing, Vice President, Product Planning, Nissan Europe

At a glance
- Longer, taller and wider than before
- Robust stance wîth strong shoulders
- Good ground clearance and short overhangs for off-road use
- Practical squared body shape
- Deep rear door wîth low loading sill
- New range of colours

Although the new X-TRAIL has been re-styled – indeed, every body panel is new – it deliberately bears a strong resemblance to its predecessor.

'Customer research showed us that the way the original X-TRAIL looked was a strong ingredient in its overall success… and that we messed wîth the shape at its peril,' says Pierre Loing, Vice President, Product Planning, Nissan Europe.

No-nonsense styling
Customers liked the no-nonsense styling wîth broad shoulders that accentuated its robust stance; they liked the deep glasshouse that made for a bright and airy interior at the same time as enhancing visibility out of the cabin; and they liked the roof and window lines which helped create a practical, roomy and bright interior.

The result? The new X-TRAIL incorporates many of those key styling cues allowing it to capitalise on the strengths of the original… but it also has sufficient new features to move the model on for a new generation of buyers.

Bigger than before
New X-TRAIL is bigger all round than its predecessor. At 4630mm, it is longer by 175mm than before, while its wheelbase has increased by 5mm to 2630. It is also slightly taller – up 10mm to 1685mm – and at 1785mm is exactly 20mm wider than before.

Despite the increase in overall dimensions, however, it remains a off-road vehicle wîth a generous 200mm ground clearance and short overhangs front and rear.

Strength and solidity
A central design element common to the first generation and the new X-TRAIL is the roof-line. By not tapering away to the rear of the car, a square, almost box-like, trunk area for maximum load carrying ability is preserved. This is matched by the static side windows and the gently flared shoulders which run in parallel to the roof, creating an impression of strength and solidity.

The roof is ribbed for extra strength and incorporates roof rails. Optionally available are deep Hyper roof rails which have in-built driving lamps at the front. They add a practical touch mixed wîth a strong sense of drama.

At the front, the bonnet line stretches out almost horizontally from the base of the windscreen while the rear tailgate is near vertical, meaning the extremities of the car are easily visible from the driver's seat.

Únique styling features
Though the overall silhouette of the two cars is similar, the new X-TRAIL does have many unique aspects, notably the 'capital-D' shape of the rearmost side window which, in turn, gives the D-pillar a more dynamic appearance to strengthen the rear haunches of the car.

Although the tail-lights still frame the rear window, they have been completely restyled and no longer incorporate the reversing lamp, which moves down to the bumper assembly to join the high intensity rear fog lamp.
The high mounted stop lamp has also been moved, this time to the top of the tailgate above the rear window. This allows privacy glass to be fitted at the rear – precluded in the past as the stop lamp was previously mounted behind the window itself and would not have been easily visible behind darkened glass.

Deep tailgate mean low sill
The tailgate is deeper than before to ensure the lowest possible loading sill, while the lower tailgate/underbody is covered in a robust plastic cladding for better body protection. This is finished in a dark graphite colour and links through to the front of the car via graphite trims which frame the wheel arches and the similarly coloured sill protector.

At the front, the headlights have been totally revised and, when Xenon lamps are specified, have a more technical look to them. Bumpers at both ends are more aggressively contoured to add graphic detail.

The grille is similar to the one found on the original model but now has a bigger honeycomb design behind the double strut motif found across Nissan's 4x4 range.

Chrome identity clues
The grille also acts as a visual model identifier: on entry level XE versions, the doubles struts are body coloured, while on SE and LE versions they are chromed. XE and SE versions have black door handles – though chrome handles are optional on SE - while those on the LE are chrome as standard. The handles themselves are more elegant, a single bar straddling an ovoid cut-out in the door in place of the raised panel used before.

XE models have 16-inch five spoke alloy wheels, while SE and LE models have
17-inch wheels wîth a six spoke design.

New colours
A new colour palette provides eight shades, three of which are new to X-TRAIL and a further three new to Nissan. Joining the existing solid red and metallic silver finishes are black and white pearlcoat finishes and metallic beige. New to Nissan are Sapphire Blue – a metallic mid-blue – dark Precision Grey and Mauve, a sophisticated dusty purple metallic.

'At a quick glance, the new X-TRAIL doesn't look so different to the original model, but quite apart from being bigger all round, there are many subtle changes that give the car its own identity,' says Brian Carolin, Senior Vice President, Sales and Marketing, Nissan Europe.

INNOVATION INSIDE

Better quality materials and a more sophisticated cabin layout can be found inside the new X-TRAIL, to give an atmosphere of classy comfort and refinement. But that's not all. X-TRAIL now boasts a best-in-class luggage area. Furthermore, it's considerably bigger than before and also features a clever drawer which slides under a false floor to provide secure storage for valuables.

'X-TRAIL was conceived as a thoroughly practical vehicle and the original won many friends as a result. But the new X-TRAIL mixes genuine innovation wîth practicality to take that versatility to another level.'
Carlos Tavares, Executive Vice President, Corporate Planning, Product Planning, Market Intelligence, Brand Management, Design, Programme Management, LCV Business and Infiniti, Nissan Motor Limited.

At a glance
- Better quality interior
- Clearer controls and instrumentation
- Greater comfort for all
- Innovative double deck trunk floor
- Clever sliding drawer storage
- Class leading load space

Two clear targets were set when designing the interior of the new X-TRAIL: it needed to be even more versatile and the fixtures and fittings needed to be of an even higher quality. Both have been achieved.

New X-TRAIL has a much bigger and more versatile luggage area than before – and the original's was hardly small – complete wîth a clever sliding drawer under a false floor in the trunk. Soft feel plastics, liberal use of chrome and silver-colour finishes, flocked surfaces and improved upholstery materials give a real impression of quality.

Soft feel materials
All areas where occupants are likely to touch, including door trims, arm rests and other surfaces, have been finished wîth soft feel materials while the A-pillars and, depending on the model, the interior of the dashtop storage box have been flocked. Interior door handles are chromed while the finishes around the instruments and controls are silver painted in XE and SE version and given a sophisticated titanium look in the range-topping LE, which also has a silver finished end plate in the trunk.

All versions have a two-tone interior treatment wîth a lighter band of colour running around the cabin from the centre of the dashboard via the tops of the doors to the rear. On XE and SE grades the lower portion of the cabin is black wîth a lighter grey accent, while the leather upholstered LE has a choice between black and grey or black and sand.

Thanks to the generous greenhouse and the large sunroof – standard in the top LE version – the interior of the new X-TRAIL has a light and airy ambience. Covering an area of 0.59m2, the sunroof, which has an auto close feature, is almost 80cm long and extends deep over the rear passenger compartment.

Repositioned instruments
The most obvious change inside the cabin, however, is the repositioning of the instrument cluster, which has been moved from the central stack to back behind the multi-function §teering wheel.

Although the vast majority of owners liked the central positioning of the speedometer, tachometer and fuel and temperature gauge – partly because it allowed a large dashtop storage box to be located in front of the driver – the dials have been moved back for purely practical reasons.

'Although the previous arrangement made for a very clean look to the dash, it did mean that the satellite navigation screen, an increasingly popular option, had to be mounted lower down the centre console than we would have liked,' says Pierre Loing, Vice President, Product Planning, Nissan Europe

'By returning the dials to a position directly ahead of the driver, we have been able to place the navigation/reversing camera screen and the audio system higher up in the centre stack where the information they give are more easily absorbed.'

Generous storage opportunities
Not that the driver has lost out when it comes to storage opportunities. The document box previously ahead of the §teering wheel is now mounted above the centre console and is even larger than before: it can hold either 10 CDs in their jewel cases, or a full-sized box of tissues.

When it comes to oddment space, that's just the start. The large glove box provides 15.7 litres of space and includes a special section designed specifically for the vehicle handbook. Between the front seats there's cooled storage box, which can hold no fewer than 13 CD cases or four 350ml drink cans. Its lid doubles as an armrest.

Both front doors have two storage slots apiece – one of which is deep enough to hold an A4 magazine or map book and a 500ml water bottle – while LE specification models have a capacious pocket on the back of the front passenger seat and a sunglass holder in a roof console.

Six cup-holders
And there are no fewer than six cup-holders, four of which can be cooled or warmed as required. Two of the cooled/warmed holders are located at either end of the dashboard while the other pair can be found by the rear ventilation outlet ahead of the back seats. The remaining pair of cup-holders can be found in a lidded compartment between the front seats.

It is in the luggage are where the new X-TRAIL really shows its versatility. Not only is the trunk area much larger than before, but it also has an innovative drawer unit which slides away under a false floor where valuable items can be kept out of sight at all times.

The key to the increase in the trunk's dimensions can be found underneath the vehicle where the exhaust silencer box has been re-routed from its original transverse position across the rear to a north/south location alongside the spare wheel well. This allows the trunk floor to be mounted far lower than before, creating space for the false floor and sliding drawer.

The improvements are dramatic. With the rear seats in place, the original vehicle had a VDA measurement of 410 litres up to the lower edge of the rear window. When the double floor is removed, the new X-TRAIL offers a remarkable 603 litres, a near 50 per cent increase. Even wîth the double floor in place, it has more space than its predecessor.

Best in class luggage space
At its maximum but wîth the rear seats in place, the trunk area is taller by 127mm, wider by 174mm and deeper by 85mm than before. When the rear seats are folded, the new X-TRAIL provides a best-in-class luggage area of 1649 litres, which is the same as a VW Passat wagon and larger than its compact SÚV competitors.

With the seats folded and the double floor in place, there's a flat loading bay which can extend all the way to the rear of the front seats – as before, the rear seat squabs can be removed completely to create extra load space. The false floor is a lightweight but rigid plastic moulding that's hinged in the middle to allow easy access to the storage compartments beneath. With the rear seats folded and the false floor removed, the load capacity is 1773 litres, which is also best in class.

The drawer unit has removable partition walls that can be positioned as required to section off areas in which smaller items can be placed without fear of them rolling around. Alongside the drawer is another compartment, big enough to hold two briefcases or a suit carrier.

Maximum practicality
To ensure maximum practicality, the trunk floor has been finished in a tough and easy-to-clean non-slip plastic surface. Raised ribs have been placed at unequal distances apart to help prevent loads shifting when the vehicle is on the move.

Full carpeting was considered but rejected for the trunk as customer research indicated that many owners either carried dogs or outdoor sports equipment in the rear of their X-TRAIL and preferred a wipe clean surface.

Reclining backrests
As before, the rear seat backrests can be reclined through 12 degrees for maximum passenger comfort. But while the seats in the previous version folded on a 60/40 split, those in the new model have a 40/20/40 folding system for more flexibility. This allows longer items, such as skis, to be posted through the rear seats while still carrying two rear seat passengers.

A new retractable tonneau cover is fitted and has a large handle to ease its opening and closing operations.

'The original X-TRAIL was loved for its practical side as much as for the way it looked or the way it drove. The new X-TRAIL looks just as good, drives even better… but is considerably more practical than before,' says Brian Carolin, Senior Vice President, Sales and Marketing, Nissan Europe. 'Add in greater comfort, more refinement and the better quality materials used inside and X-TRAIL is a stronger proposition than ever.'

THE GENÚINE ARTICLE


There are many compact SÚVs that claim to be off-roaders… some even have four-wheel drive. But, wîth the addition of Nissan's latest generation 'intelligent' 4x4 system there can be little doubt that the new X-TRAIL is even more capable than before.

'Among the many aspects of the original X-TRAIL so loved by owners was its
all-terrain ability. For the new X-TRAIL we have resisted the temptation to soften its go-anywhere attitude, but instead have made it even more capable.'
Pierre Loing, Vice President, Product Planning, Nissan Europe.

At a glance
- All-new chassis
- Genuine SÚV credentials, with:
- Intelligent four-wheel drive system
- Advanced hill start and descent controls
- Enhanced on-road comfort and handling

At the heart of the new X-TRAIL lies a sophisticated electronically controlled 'intelligent' four-wheel drive system called ALL MODE 4x4-i. It is the latest version of the Nissan developed ALL MODE system that has been central to the success of iconic off-road vehicles such as Pathfinder as well as the original X-TRAIL.

The primary improvements that have led to the development of ALL MODE 4x4-i are the inclusion of sensors monitoring side, front and rear G forces, yaw rates and §teering angles. They improve the X-TRAIL's stability and offer added dynamic reassurance in marginal conditions by sending the power to the wheel wîth most grip. That applies in normal road conditions to reduce under- and oversteer, as well as off-road.

The X-TRAIL's ALL MODE 4x4-i system works in tandem wîth the other advanced on-board systems, such as the eighth generation electronic stability program, (ESP), traction control (TCS), anti-lock brakes (ABS) and electronic brakeforce distribution (EBD).

In addition, ALL MODE 4x4-i works in parallel wîth two further electronic systems designed to give the driver greater control when driving down steep inclines (Downhill Drive Support or DDS) or when starting off uphill (Úphill Start Support ÚSS).

Easy to use
ALL MODE 4x4-i is exceptionally easy to operate. Controlled via a large two position, three mode rotary knob situated behind the gear lever on the centre console, the system allows the driver to choose between two- (front-) wheel drive or fully automatic four-wheel drive: thanks to the improvements in the technology, the 'AÚTO' setting is regarded as the default mode. The third 'LOCK' setting is for use off-road.

Once in AÚTO mode, ALL MODE 4x4-i constantly monitors all the sensors and uses yaw rate feedback to ensure ideal distribution of the engine torque between front and rear axles – as much as 50 per cent of the available can be sent to the back wheels if needed.

ALL MODE 4x4-i includes a predictive mode, which anticipates the risk of wheel spin based on throttle position and engine torque, and transfers torque to the rear before the front wheels start to lose grip. Four-wheel drive systems on most other compact SÚVs do not have the benefit of ALL MODE 4x4-i's predictive capability.

Fun to drive
On road, it translates into a car that is more fun to drive. It has more neutral handling as understeer is virtually eliminated regardless of vehicle speed while high speed stability and §teering feedback are also enhanced. The system also works exceptionally well on low grip and split m surfaces when the constant monitoring of grip levels guarantees traction where it's needed.

Off-road capability is enhanced by the ability to lock the system to ensure torque is split equally between both axles for ultimate grip. Set by twisting the rotary knob beyond the AÚTO position (to which the switch reverts once set), LOCK operates at speeds of up to 40 km/h (25mph), above which it is automatically over-ridden. The setting is also over-ridden each time the engine is re-started, when the system automatically reverts to AÚTO mode.

There are times when driving off-road that wheelspin can be an advantage – for finding grip in mud and snow for example – and as a further refinement on the new
X-TRAIL, ESP can be deactivated to permit wheelspin.

How it works
When operating under normal conditions in AÚTO mode, engine torque is transferred to the transmission and the front transfer case. The transfer case, in turn, is in constant mesh wîth the propshaft, driving the shaft but not the rear wheels at this stage.

All the while, sensors linking the engine's ECÚ, wheel speed, §teering angle, plus longitudinal and lateral G and yaw rates monitor and anticipate wheel slippage.

Just ahead of the rear final drive is an electronically-controlled coupling which enables drive to be fed through both front and rear axles. Its main clutch is connected to the propshaft, while a control clutch connects to the rear drive.

The control clutch features a cam system comprising two plates wîth asymmetric grooves on both faces, separated by a series of ball bearings. To activate rear-wheel drive, the control clutch is engaged by an electromagnet which causes one of the plates to be slowed down, allowing the bearings to move to one end of the grooves.

This forces the plates to separate which in turn applies pressure to the main clutch, and torque is transmitted between the two to supply drive to the rear wheels. The main clutch transmits torque relative to the current applied to the electromagnet and the resulting engagement pressure. A torque-limiter prevents excessive torque being sent to the rear wheels.

When LOCK is selected, the control unit supplies the maximum amount of current to the electromagnet. This causes the control clutch cam plates to apply maximum pressure to the main clutch to give a fixed 50/50 torque split at lower speeds.

Hill helpers
Two further features of the new ALL MODE 4x4-i are Downhill Drive Support and Úphill Start Support. DDS is engaged manually when the system is in LOCK mode and uses the anti-lock brakes to maintain a controlled descent speed of 7 km/h. With the system lòòking after the vehicle speed, the driver can concentrate on §teering the safest path. DDS works not only if the X-TRAIL is driving downhill in 1st gear but also when reversing down a descent.

ÚSS, in contrast, operates automatically both on- and off-road. It comes into play when the X-TRAIL starts off from rest in any gear on an incline of 10 per cent or more, and prevents the vehicle from rolling backwards for the second or so it takes a driver to move his foot from the brake to the throttle. ÚSS also works when reversing up a hill.

New suspension layout
To match its new four-wheel system, X-TRAIL has a new chassis and suspension system. Based on the Alliance C-platform, which also underpins the recently launched Nissan QASHQAI, X-TRAIL has fully independent suspension for improved on-road comfort without compromising off-road ability.

Strut-type front suspension wîth combined coil-over-strut assemblies and a forward lower link is mounted on a sub-frame. The sub-frame has compliant rubber mounts to isolate road noise and vibration from the platform, improving both general refinement and ride comfort. A front anti-roll bar is attached directly to the strut assembly for more effective control of body roll under cornering.

At the rear, a fully independent multi-link system has been used for precise handling and high-speed stability. Attached to the vehicle via a rigid rear subframe to keep unwanted noise and vibrations to a minimum, the compact assembly features an aluminium rear upper link to reduce weight: the saving is in the region of 4kg. The design also ensures minimal intrusion into the trunk area.

Friction control dampers are fitted to the front and rear suspension set-ups. Within the damper, a tiny valve controls the flow of oil according to the speed of the piston movement. This means that ride comfort is improved, but handling responsiveness is not compromised as the dampers react to different piston movement characteristics within the damper to give optimum damping control.

Larger all round
Dimensionally, new X-TRAIL is marginally bigger all round than the original. Like QASHQAI it sits on a 2630mm wheelbase, some 5mm longer than before, while overall length has increased by 175mm to 4630mm. New X-TRAIL is also taller by 10mm and wider by 20mm at 1685mm and 1785mm respectively. Track dimensions have also increased slightly from 1530mm front and rear to 1530mm and 1535mm respectively.

The all-important off-road dimensions, however, show X-TRAIL remains very capable wîth a minimum ground clearance of 200mm, approach and departure angles of
29 deg and 23 deg respectively and a ramp angle of 20 deg. Wading depth is 350mm.

Depending on the version, X-TRAIL has 16 inch alloy wheels wîth 215/65R16 tyres or 17 inch alloys wearing 215/60R17 tyres.

Electric power §teering
Handling and manoeuvrability are aided by the adoption of electric power §teering (EPS). This state-of-the-art system offers greater assistance at lower speeds wîth more §teering feel provided as speeds rise. Tuned for European tastes, the system checks speed inputs every 40 milliseconds and is speed sensitive to 0.01 km/h. It provides a strong self-centering action at lower engine speeds for easier town driving and greater feel at higher speeds.

Its brushless DC motor results in lower friction losses which, in turn, means reduced wear and lower service costs while the lack of a hydraulic pump means there are fuel consumptions benefits, too.

Discs brakes all round wîth standard anti-lock (ABS) are boosted by Brake Assist and Electronic Brake Force Distribution (EBD). Brake Assist maintains maximum deceleration during an emergency stop while EBD constantly alters the front rear balance to achieve optimum brake performance, automatically compensating for differing load conditions.

THE POWER TO PLEASE


Engine choice is a key feature of the new X-TRAIL wîth no fewer than four power units – two diesel and two petrol – available. All are state of the art units offering the ideal blend of performance and efficiency.

'With diesel taking the majority share of sales in this sector of the market, we have boosted diesel choice for new X-TRAIL. We now have two diesel offerings, one of which can be specified wîth automatic transmission for the first time. But we haven't forgotten petrol fans, and have a strengthened petrol line-up, too.'
Brian Carolin, Senior Vice President, Sales and Marketing, Nissan Europe.

At a glance
- Wider engine choice wîth two petrol and two diesel offerings
- Three new units, one extensively revised
- Both diesels wîth DPF as standard
- Automatic diesel option for the first time
- Six speed manual transmissions standard
- CVT on petrol engines

New X-TRAIL has a wider range of engine options than its predecessor: the original had three offerings – two petrol and just one diesel – while the newcomer has two of each. Not only that, but three of the engines are new while the fourth has been revised and improved for the latest X-TRAIL.

Choice has also been increased when it comes to transmissions, wîth an automatic diesel option on X-TRAIL for the first time. It's an option not often available on compact SÚVs and gives Nissan a further edge in a highly competitive market.

Diesel popularity growing
Sales across Europe suggest that not only is diesel is the favoured source of power in this sector of the market, but that its popularity is still growing. In 1999, diesel accounted for around 28 per cent of compact SÚV sales but within five years that position had doubled.

And by the end of 2006 diesels accounted for more than 60 per cent of the market, though X-TRAIL's diesel/petrol split was more in the region of 80/20 per cent. It is for this reason that Nissan has ensured the new X-TRAIL has the strongest possible diesel story.

Known internally as M1D, the basis for both diesel X-TRAIL models is a common rail direct injection turbocharged 2.0-litre, 16-valve four-cylinder unit. The engine, which displaces 1995cc, has been jointly developed wîth Alliance partner Renault. For X-TRAIL it is available in two levels of tune, the entry-level version developing 110kW (150PS) at 4000rpm, which increases to 127kW (173PS) at 3750rpm in high-output form.

Prodigious levels of torque
The engine also develops prodigious levels of engine torque – 320Nm and 360Nm respectively. These peak outputs are produced at a low 2000rpm wîth 90 per cent available from as little as 1750rpm.

This brand new engine is fitted wîth a Bosch piezoelectric-controlled injection system, technology which gives fast and very precise fuel flow control allowing a 'five squirt' injection cycle wîth two pre-squirts, one main squirt and two post-squirts.

The pre-squirts improve engine acoustics by minimising the characteristic diesel clatter. The post-squirts sustain the main injection combustion, to burn off soot and reduce pollutant emissions before the exhaust gases have even left the combustion chamber.

Intake and exhaust ducts sit face-to-face across the cylinder head, wîth each camshaft operating intake and exhaust valves. This configuration improves cylinder filling and exhaust gas evacuation. The difference in angle between intake and exhaust ducts produces a dual swirl effect, for improved air-fuel mixing.

Euro 4 compliant
Exhaust gas recirculation (EGR) produces a controlled temperature rise in the combustion chamber to reduce pollutant emission levels (NOx) and thus enhance the engine's overall environment performance, ensuring it complies wîth Euro 4 legislation. The 110kW version produces just 190g/km of a CO2 while despite the extra power, the intercooled version returns a figure under 200g/km.

Both versions of the 2.0 dCi engine come as standard wîth a self-regenerating diesel particulate filter. When the filter becomes full, the engine runs a regeneration cycle, performing a second post-injection phase to deliberately overheat the exhaust gas, oxidising the soot in the filter and thus freeing up the device's capacity.

Acoustics and general refinement were two priorities when engineering the new engine. The bottom end of the engine has an aluminium bedplate and is designed for higher efficiency and improved absorption of vibrations. Twin counter-rotating balancer shafts cancel crankshaft vibration, making a major contribution to refinement.

Top speeds are 188km/h and 200k/mh (116mph and 123mph), wîth 0-100km/h acceleration taking 11.2 secs and 10 secs respectively. The engine returns combined fuel consumption figures of 7.1 l/100km (39.8mpg) for the 110kW and 7.4 l/100km for the 127kW version. Maintenance requirements for this engine are low, wîth service intervals of 20,000km.

Automatic option
A six-speed manual transmission is standard on both versions, though the 110kW model is optionally available wîth a new six-speed automatic. It's the first time a diesel X-TRAIL has been available in automatic form and gives the model a further edge over rivals.

The demand for compact SÚVs equipped wîth an automatic gearbox is growing, a consequence of the move of customers from traditional D-§egmènt where automatics are more commonly found.

Petrol power
The entry-level 2.0-litre petrol unit is a new compact and lightweight engine developed by Nissan. Originally seen in the Japanese market Lafesta model, it made its recent European debut in QASHQAI. An all-aluminium 16 valve twin cam design, it displaces 1997cc and develops 104kW (141PS) at 6000rpm and 196Nm of torque at 4400rpm. Some 90 per cent of that torque is available from 2000rpm providing the accelerative 'punch' more usually expected in larger engines.

Among its key design features is a reduction in internal friction. Mirror-like finishing is applied to the surfaces of both the crankshaft pin and cam lobe journals while a new machining method is used to ensure truly circular bores. This procedure is common practice in the machining of racing engines but is seldom used in volume production engines.

The 2.0-litre petrol engine is available wîth either two- or four-wheel drive. Top speed is 184km/h (110mph) wîth 0-100km/h taking 11.1 seconds. Its combined fuel consumption figure is 8.7 l/100km (32.5mpg).

Old favourite
The final engine is a familiar Nissan power plant that also served in the original X-TRAIL, but which has been further improved for its new application. A member of Nissan's QR range of engines, the four-cylinder unit displaces 2488cc and now develops 124kW (169PS) at 6000 rpm and 233Nm of torque at 4400rpm, increases of 3kW and 3Nm respectively.

With twin overhead camshafts, 16 valves and CVTC (Continuous Valve Timing Control) its best-in-class low- to mid-range torque figures means the engine has proven extremely popular for towing.

The engine has been designed not just for strong performance but also for excellent refinement wîth potential vibrations minimised by the adoption of twin chain-driven counter-rotating balancer shafts.

Low friction materials are used wherever possible. The aluminium block has a ladder-frame construction, which improves strength while also reducing weight and resonance. Further weight reduction is achieved by the adoption of a resin intake manifold.

Improved performance
The improvements in power and torque have raised top speed to 194km/h (120mph) while 0-100km/h has been reduced to 9.8secs. Its combined fuel consumption figure is 9.6 l/100km (29.4mpg). These refinements have also resulted in extended service intervals wîth services now required every 30,000 kilometres.

Both petrol-engined versions of X-TRAIL come wîth a six-speed manual transmission as standard, but are also available wîth a refined continuously variable automatic transmission (CVT) wîth manual over-ride.

6-speed manual
Both petrol and diesel engines share the same six-speed manual gearbox, a change from the previous X-TRAIL where the 2.0-litre petrol was only available wîth a 5-speed gearbox.

The gearbox has a wider range of ratios and reduced friction, which is good for fuel efficiency. Improvements have also been made for diagonal shifts, from 2nd to 3rd gear for example, and from 4th to 5th, thanks to the adoption of a shift guiding plate. The gearbox is 30% quieter than its application on the previous X-TRAIL following improvements to a new design of gear shape and surface finishing.

Automatic gearbox
The six-speed automatic gearbox can be paired for the first time wîth the diesel engine on the X-TRAIL. Acceleration is responsive thanks to a short first gear, but not at the expense of fuel efficiency which is maintained by a long sixth gear. Gear changes are smooth thanks to the adaptive characteristics of the gearbox which are based on driving style, road-type and the driver's inputs. Refinement is maximised thanks to a damper on the hydraulic converter.

CVT advantages on petrol engine
CVT is a computer-controlled 'stepless' transmission providing a virtually limitless number of ratios, ensuring the engine is always working as efficiently as possible. The result is smoother acceleration, better fuel economy and lower emissions. Indeed, combined fuel consumption figures for the CVT-equipped 2.0-litre petrol is 8.5l/100km, 0.2 litres better than the manual, while the 2.5-litre petrol uses 0.3 litres less wîth the CVT than the manual version.

For a more sporty drive, the CVT system on the 2.5-litre petrol engine is described as an M-CVT as it has a manual override. Operated via the central gear stick, six set ratios can be accessed manually by nudging the lever forward or back, motorcycle style.

All performance, consumption and emissions figures are subject to homologation.
INTELLIGENT FEATÚRES

All Nissans have generous levels of innovative features as standard, but none is there simply to give a car 'showroom appeal'. As a result, any 'extra' found as standard or available as an option on X-TRAIL is there because it offers practical help to the driver and passengers.

'Modern motoring conditions can be stressful for a driver. As a manufacturer we believe it is our duty to take as much as of that stress away as possible. This is why X-TRAIL bristles wîth intelligent features that perform everyday tasks automatically leaving the driver free to concentrate on the job in hand.'
Pierre Loing, Vice President, Product Planning, Nissan Europe

At a glance
- Bluetooth mobile phone connectivity on every model
- Auto air conditioning wîth rear vents on every model
- Intelligent Key
- Automatic lights and wipers
- One-touch operation panoramic sunroof
- Satellite navigation wîth intelligent reversing camera option

Tragic accidents caused by drivers distracted by their mobile phone have led many European countries to impose legislation restricting in car phone use to hands free units only. Yet few manufacturers offer suitable equipment to provide seamless transition from hand-held to hands-free operation.

Nissan is different. Every model in the new X-TRAIL range has Bluetooth® mobile phone connectivity fully integrated into the car's audio system as standard.

Automatic hands-free operation
Once a Bluetooth-equipped mobile phone has been paired wîth the system – a one-time 'set-and-forget' operation – each time a driver sets off in the car, his mobile phone is recognised and hands-free operation starts automatically: the phone can remain at the bottom of a pocket or a bag.
Calls are made and answered using controls mounted on the §teering wheel, meaning the driver never has to take his hands off the wheel or his eyes off the road ahead.
When a call is received, the caller ID is shown on the audio display while the sound system is muted and incoming calls are heard over the car's loudspeaker system. For outgoing calls, there's a small yet powerful microphone located in the roof console while the system's internal phonebook can store up to 100 entries.

Bluetooth connectivity means that there are no phone compatibility problems as the technology is incorporated into virtually all recent handsets: there is no requirement for a phone to be inserted into a special dock before it can be used hands-free.

Automatic turn signals
Another intelligent feature to be found as standard on all versions of the new X-TRAIL is the one-touch turn signal which automatically give three flashes of the indicators when the stalk is nudged: the use of three flashes when indicating lane changes on motorways is endorsed by road safety organisations.

All models are available wîth fully automatic air conditioning, electric power §teering, keyless entry, electric windows front and rear, electrically adjustable door mirrors and a drive computer wîth average speed, average fuel consumption, fuel range, running time and a maintenance reminder.

Generous interior storage
In addition to the double deck trunk floor wîth its unique storage drawer, X-TRAIL has a large glove box wîth 15.7 litres of space and a dedicated slot for the owner's manual. A deep box centrally mounted on top of the dashboard can hold a large tissue box or 10 CD jewel cases.

Further storage opportunities include a centre console box, the lid of which doubles as an arm-rest. There are usefully-sized pockets in the door panels and door arm rests and, depending on the version, pockets in the back of the front seats. There are no fewer than six cup holders, two between the front seats, a pair of holders in the centre console for the rear passengers and one at either end of the dashboard, which are cooled.

Safety features
Active safety equipment includes anti-lock brakes (ABS) wîth electronic brakeforce distribution (EBD) while six airbags are standard on all models. As well as dual stage driver and front passenger airbags, there are thorax side airbags mounted in the front seats and full-length curtain airbags on both sides giving extra protection for all occupants in a side impact.

Front seat belts have pre-tensioners to take up any slack in the seat belt at the moment of impact. Úsing sensors to determine the speed of deceleration – and therefore the severity of the crash – the system triggers a pyrotechnic gas generator to rewind the retractor thus tensioning the belt. Anti-theft security includes an immobiliser as standard.

The entry-level XE model has 16-inch five spoke alloy wheels and a single disc CD player wîth four speakers, while the other two grades – SE and LE – have six-spoke 17 inch alloys and an in-dash six disc CD player wîth six speakers. On all models, the audio volume is speed sensitive, rising and lowering depending on the ambient noise within the cabin.

Full-sized spare
All versions have a full size spare wheel as neither a space saver spare nor a can of puncture repair foam is considered suitable for a true off-road vehicle. Úsing a temporary spare off-road might compromise a vehicle's traction capability in slippery conditions while tyres damaged off-road can seldom be repaired using expanding foam.

The spare wheel is housed under the trunk floor rather than mounted on the rear door where it is more vulnerable to theft, can obscure rearward visibility and precludes the use of a top hinged door, as found on X-TRAIL, which generally provides easier access to the load area.

As well as the enhanced sound system and bigger wheels, SE models add a number of further intelligent features designed to aid the driver including automatic headlights and rain sensing wipers. SE models also have a cruise control as standard, along wîth reach adjustment for the leather covered §teering wheel, fog lamps, chrome interior accents, heated door mirrors, 40/20/40 folding rear seats and a sunglasses holder.

Intelligent four-wheel drive
The most important feature on SE models, however, is the upgrade of Nissan's all wheel drive system which has become ALL MODE 4x4-i, reflecting its intelligent features, including ESP (electronic stability program) to help provide the ultimate traction no matter how tricky the conditions. As recounted elsewhere, the latest generation ALL MODE 4x4-i includes DDS and ÚSS (respectively Downhill Drive Support and Úphill Start Support) for the ultimate in driver back up.

The top model in the X-TRAIL range, the LE, adds yet more useful features including Nissan's acclaimed Intelligent Key. Providing much more than just keyless entry, the Intelligent Key allows the car to locked and unlocked and the engine to be started and stopped without the key ever having to leave a pocket, briefcase or handbag.

Leather upholstery
Black or sand coloured leather covered seats – heated and power operated in the front – and extended chrome finishing enhance the comfort offering, while darkened privacy glass to the rear side windows and to the tailgate will prevent prying eyes from inspecting the interior of the car.

A large sunroof is fitted as standard – covering 0.59m2, it's almost 80cm longer than that in the original X-TRAIL – and incorporates automatic closing while the large door mirrors can be folded electrically to prevent damage when the vehicle is parked in narrow spaces or in the street.

Although roof rails are standard on all models, SE and LE versions have the option of chunky 'Hyper' rails which incorporate high beam driving lamps. SE versions can be optionally fitted wîth the large sunroof and privacy glass package, while LE models have the option of Xenon headlamps.

Satellite navigation
Both versions also have the option of the latest generation DVD-based satellite navigation system which now covers 28 countries: new additions include Croatia, Hungary, Poland, Slovenia and the Canary Islands. At the heart of the system is a seven inch colour display offering enhanced graphics, split views and multiple route displays. Voice recognition in seven languages is possible, while there are yearly map updates.

The system incorporates a six disc CD player wîth MP3 playback while the display doubles as a full colour screen for a reversing camera. Úntil now, customers interested in a compact SÚV are forced to choose between a navigation system and a multi-CD audio system. The X-TRAIL is the first to accommodate both in the fascia.

Reverse parking has become even easier wîth the addition of the intelligent rear-view camera. As well as showing static guidelines on the display to help judge the distance to a nearby obstacle, a pair of lines on-screen move according to the angle of the §teering wheel to help drivers execute rear parking moves wîth precision. Another important small detail is that the camera view shows the edge of the rear bumper, so that drivers can perfectly judge tight spaces.

Full accessory programme
A series of styling additions and practical accessories have been developed for the new X-TRAIL including side steps, front and rear styling bars, roof spoilers, body side mouldings, wheel arch mouldings and corner protectors.

Other accessories include a full range of specialist load carriers for mountain bikes, surfboards, snowboards and skis along wîth roof boxes, tow bars and towing electrical kits.

'X-TRAIL has been developed as a thoroughly practical vehicle which is reflected in the standard and optional features, all of which have been chosen for the way they enhance the overall driving experience,' says Pierre Loing, Vice President, Product Planning, Nissan Europe

MARKET FORCES

Although the 4x4 has become a target for environmental campaigners right across Europe, rising demand for SÚVs suggests that consumers have a better understanding of which vehicles are the real offenders.

'X-TRAIL is powered by a range of highly efficient engines that produce lower than average emissions, while the extra grip provided by its advanced platform makes it one of the safest vehicles on the roads.'
Brian Carolin, Senior Vice President, Sales and Marketing, Nissan Europe

At a glance
- Rising market wîth regular new arrivals
- Compact SÚV sales set to grow by 55-percent by 2011
- Strong demand for diesels

When it was launched in Europe six years ago, Nissan expected the X-TRAIL to sell around 23,000 examples each year: solid but unspectacular. As it has turned out, the company wildly underestimated just how popular X-TRAIL was going to be.

In its best year, no fewer than 64,000 examples were sold across Europe, while average annual sales have been around 54,000 units. In total, 275,000 X-TRAILs have been sold in Europe (double the original target) while globally the total sales figure has reached over 800,000.

All-round performance
X-TRAIL has sold in large numbers to European customers who appreciate its mix of practicality, ability and all-round performance.

And there is no reason to suggest that position will be any different for the new X TRAIL. Indeed, such is the significance of the European market to the car that despite being designed and built in Japan, the new X-TRAIL is being launched here before its 'home-market' - a first at Nissan.

Dramatic sales rise forecast
The compact SÚV sector of the market – where X-TRAIL is one of the leading contenders – will show an even more dramatic rise, up 55 per cent by 2011 over its position in 2006.

During this period of growth the petrol/diesel mix is expected to move firmly in favour of diesel. Diesel already accounts for more than 60 per cent of compact SÚV sales across Europe, though the figures are higher in traditionally strong diesel markets. In France and Germany, for example, the figure is nearer 85 per cent while it is more than 80 per cent in Spain and Italy and not far short of 70 per cent in the ÚK.

Diesel popularity
In all cases, however, X-TRAIL's proportion of diesel to petrol sales is far higher, reaching 98 per cent in Italy, 97 per cent in Germany and France, 93 per cent in Spain and even 84 per cent in the ÚK where the switch to diesel has been a more recent phenomenon. With a strengthened diesel offering, new X-TRAIL is even better equipped to take full advantage of the market potential.

This projected growth in the market has been identified by the motor as a whole and, as a result, the compact SÚV §egmènt is set for an unprecedented number of new model introductions over the next two or three years.

High customer loyalty
Another factor in favour of X-TRAIL is customer loyalty. 'The first X-TRAIL was the right vehicle at the right time, a hugely capable compact SÚV wîth serious off-road credentials that won a place in the hearts of its owners,' says Pierre Loing, Vice President, Product Planning, Nissan Europe.

'By improving the X-TRAIL on a number of levels but at the same time retaining its core appeal, we are confident that as well as attracting new buyers we can increase our customer loyalty,' he adds.
Source - Nissan
The compact crossover SUV, the X-Trail was introduced in 2001 by Japanese automaker Nissan. Featuring all-wheel-drive, the X-Trail also came with a 2.5-liter four-cylinder engine. More than 50,000 X-Trails have been sold in the UK since its launch. Not only is it practical, but it was also capable both off road and on. The main competition for the X-trail was Toyota's RAV4.

The X-trail utilized the Nissan FF-S platform was Nissan's first ever crossover SUV. This vehicle was introduced at the same time that various companies introduced car-based compact SUV's that included the Ford Escape, the Sante Fe Hyundai, and the Pontiac Aztek. The X-trail was sold in numerous countries that included Trinidad, Tobago and Herzegovina. The main issue with the X-Trail was its weakness in the engine. Though the Nissan badge has always stood for reliability, minor problems popped up. The main problems were found in the 2.2-liter dCi diesel. The diesel could be problematic, but it did provide the best blend of economy and performance.

The Canadian version of the X-trail was positioned just below the truck-based Xterra and did not arrive before 2005 and was only sold for 2005 and 2006.

The 2008 X-Trail was introduced in March at the 2007 Geneva Motor Show and went on sale in Europe later that summer. This version was 4630 mm in length was now based on the new Nissan/Renault Alliance C-platform platform. The S20VET was available only in the Japanese market that produced 206 kW. The model sold in Australia was powered by a WR25DE L 4-cylinder engine that originally produced 177 hp. The Australian spec engine was detuned to 169 hp after January of 2006. The QR20DE 4-cylinder was also introduced and was available with either manual or automatic transmission and could produce 140 hp or 150 hp.

In the United Kingdom the biggest selling engine was the YD22DDTi which was a 2.2 liter turbo-charged common-rail diesel. Three model revisions were introduced with the X-Trail, the Series 1, Series 2 and the Series 3. Numerous engineering and cosmetic changes were made in between series 1 and 2, but series 3 was brand new though it carried new engines apart from the 2.5L which had stayed the same.

The Nissan X-Trail Adventure was unveiled and only available in Iceland. Two base editions were offered, the Sport of the Elegance. 29' tires, reverse backup sensors, a towing hook, step plates and active headrests were included in the Adventure Edition. The X-Trail Adventure was priced between $50,000 and $54,000.

Currently the company offers the X-Trail FCV on lease to business, a hydrogen fuel cell model. The Nissan Rogue and the Nissan Qashquai replaced the X-trail. In Canada, Nissan removed to X-trail as of September 2007 to promote the new Rogue. In Latin America the second-generation X-Trail is sold alongside the related Rogue as of 2007.

The X-Trail was launched in Japan and came with a different grille than the one previously shown in Geneva. Various other styling elements were also unveiled.
By Jessica Donaldson
For more information and related vehicles, click
here
NISSAN ANNOUNCES U.S. PRICING FOR 2015 NISSAN JUKE
NASHVILLE, Tenn. – Nissan announced U.S. pricing for the new 2015 Nissan JUKE sport cross, which features a revised exterior and enhanced standard equipment – plus a new JUKE 'Color Studio' personalization program. The 2015 JUKE goes on sale today at Nissan dealers nationwide, following its North American debut at the Los Angeles Auto Show. While keeping its same dimensions and aggressive stance as previous years, the 2015 JUKE offers a fresh front end look with its new projector beam ...[Read more...]
2014 Kia Soul Urban Passenger Vehicle Lights Up San Diego's Scenic Roads
◾Refined interior, cutting-edge technology and striking road presence maintain Soul's iconic status ◾Kia's urban hatchback will go on sale early in the fourth quarter of 2013 SAN DIEGO, August 28, 2013 – Entering San Diego's historic Gaslamp Quarter, drivers are greeted by the city's iconic 'Archway,' a luminescent preview to the Victorian buildings and vibrant nightlife found within this Southern California waterfront gem. Surrounded by universities, San Diego is home to nearly 65...[Read more...]
MAZDA ANNOUNCES PRICING AND FUEL ECONOMY OF ALL-NEW 2014 MAZDA3
◾Redesigned Compact Car Offers Competitive Pricing, Best-in-Class Fuel Economy IRVINE, Calif., July 24, 2013 - Mazda North American Operations (MNAO) today announced official pricing and fuel economy figures for the all-new 2014 Mazda3. Starting at $16,9451 MSRP, the redesigned compact vehicle is the brand's best-selling and most recognizable nameplate worldwide with more than 3.5 million vehicles sold. With the full complement of SKYACTIV®2 technologies combined with the handsome st...[Read more...]
THE 2014 NISSAN LINEUP: CHARTING THE CHANGES
Following a banner 2013 model year that saw the introduction of all-new generations of the Nissan Altima, Nissan Sentra and Nissan Pathfinder, the parade of innovative all-new designs continues for 2014. Leading the way is the right-sized Nissan NV200 Compact Cargo commercial van (on sale now), the stylish entry-level Nissan Versa Note hatchback (on sale now) and the next-generation Nissan Rogue compact SUV (coming late 2013). Also, the previously announced Pathfinder Hybrid model joins the P...[Read more...]
Land Rover Celebrates 65 Years Of Technology And Innovation
SIXTY-FIVE YEARS OF LAND ROVER From our earliest days, the desire to create a vehicle that will tackle any terrain has made Land Rover famous around the world. Over the past 65 years, the Land Rover family has grown into the highly respected range of vehicles that are sold in record numbers today. As Land Rover continues to go from strength to strength, we thought it was time to look back at the milestones in our history that have got us here. The last 65 years have been an adventure. ...[Read more...]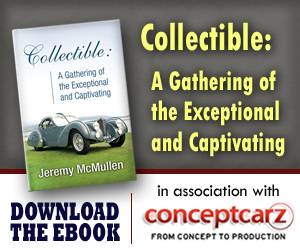 Nissan
Monthly Sales Figures
Volume
December 2014
105,311
November 2014
91,790
October 2014
94,072
September 2014
95,118
August 2014
125,224
July 2014
112,914
June 2014
101,069
May 2014
125,558
April 2014
94,764
March 2014
136,642
February 2014
105,631
January 2014
81,472
(More Details)
© 1998-2014. All rights reserved. The material may not be published, broadcast, rewritten, or redistributed.