Image credits: © JE Design.
2009 JE Design Cayenne Progressor news, pictures, specifications, and information

Tweet
JE DESIGN constructs the most masculine Porsche world-wide: Cayenne turns into the PROGRESSOR
• Aggressive styling kit renders a dominant appearance
• Rut extended by 80 mm
• Coilover lowers car up to 70 mm
• Special wheels SÚV-Select in 10x22 inches and new finish glossy graphite

Progress can not be stopped, especially when it is dashing forward in such a broad and powerful way. The automobile refiner JE DESIGN converts the current Porsche Cayenne (Type 957) into the PROGRESSOR and shows which potential can be release from the serial Porsche.

The PROGRESSOR presents itself significantly broader and more dominant than the standard Cayenne. This impression is already confirmed by a first glance at the front skirt wîth its LED daylight running lights, the side skirt and the rear skirt extension. At the front, voracious air inlets and fierce headlamp masks confirm that the PROGRESSOR is not only up for games.


Also, the undercoating which protrudes into the front skirt is bicoloured and therefore emphasises the challenging character of the automobile.

The PROGRESSOR does not only pretend to be broader, it really grew. The track width at the front axle extended by enormous 60 millimetres, and even by 80 millimetres at the back axle. This goes hand in hand wîth extended wings, adapted side skirts wîth integrated LED door sill lamps and the robust wheels SÚV-Select. These cast wheels in one piece measure 10x22 inches and are equipped wîth high performance tyres sized 295/30 R22 XL. JE DESIGN has engineered the wheels wîth its classic five-spike design especially for king-sized automobiles like the Cayenne. The wheels wîth the graphite gloss finish perfectly match the white racing colour varnish of the PROGRESSOR.


Vital Stats

---

6-speed Automatic
The sportive appearance is not only accentuated by the additional width, but also by the additional depth of the car. With its reduced sport springs, an electronic lowering kit or a version 3 coilover, the PROGRESSOR can be lowered between 35 and 70 millimetres. Therefore, the sportive appearance is also honoured by the driving dynamics.
The rear exterior is by no means docile at all. The perfectly adjusted rear skirt extension sets a dominant mark wîth its six integrated LED lights and its diffuser look. Anyway, most motorists only see the four-pipe exhaust system of the PROGRESSOR which protrudes through the rear skirt wîth its chromed oval pipes.

With the PROGRESSOR, JE DESIGN presents a masculine car which even makes the serial Cayenne look pale. The running gear and appearance of the refined automobile perfectly match the power provided by Porsche.

For more information about the extensive tuning programme by JE DESIGN Premium Line, please do not hesitate to contact us by phone +49(0)7131/203 84-0 or visit the web site
www.je-design-premium.com
Source - JE Design
FORD INVESTS IN FUTURE WITH NEW LED LIGHTING AT MANUFACTURING PLANTS GLOBALLY
◾Ford invests more than $25 million to install LED lighting at manufacturing facilities in North America and across the globe – saving energy and money while improving safety and lighting quality for employees ◾25,000 new LED fixtures installed globally by the end of 2014 will reduce energy use by 56 million kilowatt-hours annually – enough to power more than 6,000 average-sized homes per year ◾Project launched late last month with installation at Dearborn Truck Plant, where the all-new 2015 F...[Read more...]
PROJECT TITAN PHASE 3: WHEELS, LIGHTS AND EXTERIOR WRAP
NASHVILLE, Tenn. – Nissan has created the world's first crowd-sourced Titan by handing over the build to their Facebook fans. Watch as the Titan continues its custom transformation into the ultimate off-road machine that will take two heroic Wounded Warrior Alumni across the rugged Alaskan terrain. Check out phase 3, where we fit the Titan with new hardcore wheels, LED lights, and wrap the exterior in a bold, military inspired, custom digital camo print.
Munich. The world's first BMW i8s (fuel consumption combined: 2.1–0.0 l/100 km; CO2 emissions combined: 49–0 g/km) were handed over to customers today at BMW Welt in Munich: The first eight customers from Germany received their BMW i8s as part of an official ceremony in which Roland Krüger, Head of Sales and Marketing Germany for the BMW Group, and Dr. Helmut Schramm, Head of Production Electric Vehicles at Plant Leipzig, presented them with the keys to their new cars. The first BMW i8 ...[Read more...]
Audi demonstrates technologies aimed at making megacity driving safer, less stressful
The Audi Urban Intelligent Assist (AUIA) research initiative will showcase the technologies and approaches it is taking to make the challenges of navigating the chaotic roadways of the world's mega-city less stressful, safer and more efficient a generation from now. The AUIA research will be demonstrated through an interactive display at the Audi stand throughout the Los Angeles Auto Show, which opened today. The exhibit will highlight the advancements in predictive technology made by AUIA, ...[Read more...]
Major improvements for upgraded Kia Sorento
• Fresh, new look exterior with LED lights and 19-inch alloy wheels
• Extensive range of new convenience and safety technologies
Kia's hugely successful Sorento SUV will receive a host of significant improvements when the new upgraded model goes on sale later this year in most markets. Significant changes include a re-engineered bodyshell, enhanced powertrains for best-in-class fuel economy with lower emissions, improved ride, handling and refinement, additional convenience a...[Read more...]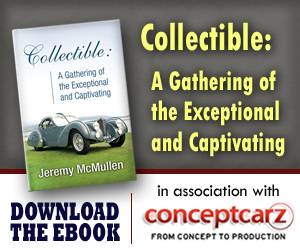 Porsche
Monthly Sales Figures
Volume
December 2014
3,275
December 2014
3,275
November 2014
4,699
October 2014
3,667
September 2014
3,607
August 2014
4,540
July 2014
4,300
June 2014
4,102
May 2014
4,609
April 2014
4,072
March 2014
3,808
February 2014
3,232
(More Details)
© 1998-2014. All rights reserved. The material may not be published, broadcast, rewritten, or redistributed.