2009 SMS 570X Challenger news, pictures, specifications, and information

Tweet
Steve Saleen and his new company SMS are pleased to introduce the first product in his line of Signature Series ultra-high performance vehicles, the SMS 570TM Challenger and SMS 570XTM Challenger.

As a professional racecar driver and innovative businessman, Mr. Saleen is well known as the founder of a number of Steve Saleen brands including Saleen Autosport, Saleen Productions, Saleen Speedlab, Saleen Performance, Saleen, Inc. and now SMS. In the years of building the many brands, Mr. Saleen oversaw and participated in every aspect of the business, in product development, sales and marketing. Mr. Saleen's latest endeavor will focus on the expansion into the high-end of the diverse American Muscle Car markets.

The fully certified and street legal SMS 570TM Challenger and SMS 570XTM Challenger will be based on the all-new and exciting Gallery: SMS 570X Challenger 2009 Dodge Challenger R/T platform and will feature a SMS Supercharged 5.7L Hemi wîth respective power ratings from 500 to over 700 horsepower! Both models are fully equipped wîth a compliment of SMS ultra-high performance components including: drivetrain, suspension, aerodynamics, tires, wheels and interior.


'The horsepower and torque that we are developing from the SMS Supercharged Hemi is phenomenal' explains Billy Tally, SMS Chief Technical Officer, 'combined wîth suspension and braking improvements our SMS Challenger will be an incredibly capable, refined and tractable vehicle'.

Each of these limited edition vehicles will be personally signed by Steve Saleen as part of the SMS Signature Series product line complete wîth unique badges and graphics.


Vital Stats
Engine : 6.1 L., 8-cylinder
Power: 700 hp


---

6-speed Manual, 4-speed Automatic
Production numbers will be limited per year depending on the model and the opportunity to be one of the few owners is limited to a first-come, first-served basis, so prospective customers need to act now as production is commencing in the fourth quarter of 2008.
'The Dodge Challenger is a great canvas to start with' notes Phil Frank, Chief Creative Officer, 'the SMS Challenger will help define our design DNA as we introduce some exciting and functional aesthetic innovations to this already great platform'.

'I am drawing upon 25 years of rich experience in the automotive to address the rapidly expanding global market of automotive lifestyle vehicles, technical performance parts, accessories and apparel' explains Mr. Saleen 'SMS is enabling us to do what could not be done at Saleen, Inc. due to the their heritage wîth the Ford dealer network and Ford vehicles. We are using this freedom, along wîth our new technology developed at SMS, to create world-class specialty vehicles.'
Source - SMS
For more information and related vehicles, click
here
RARE CHRYSLER LA COMTESSE CONCEPT APPEARS AT AMELIA 2014
After decades in obscurity Chrysler's La Comtesse Concept Car will re-debut at the 19th annual Amelia Island Concours d'Elegance on March 9, 2014. The Fifties introduced new automotive chemical and paint technologies that helped summon a sea change in the way cars were purchased. It was a subtle component of Detroit's marketing equation, but color had risen near the top of the car buyer's priority list. The important fact was that women invariably chose the color of the new family car....[Read more...]
MECUM TOPS $18.6 MILLION IN CHICAGO
Walworth, WI - October 15, 2013 -- The windy city welcomed Mecum Auctions with an exceptional sale and enormous crowds at the Schaumburg Convention Center in Schaumburg, Ill., this past weekend. With 965 cars crossing the block throughout the three-day event, 615 hammered sold for a 64 percent sell-through rate and $18,634,223 in sales. The one-of-a-kind personal driver of Corvette's original designer Harley J. Earl led auction sales with a hammer price of $1.5 million. Chicagoland was...[Read more...]
BENTLEY BOUTIQUE UNVEILS NEW SPRING SEASON SELECTION
Debut of 'Breitling for Bentley' Light Body Midnight Carbon watch •Limited edition 'zai for Bentley' ski, poles and ski bag •Showcase for two new collections: 'Bentley for Men' fragrances and Mulsanne fitted luggage set (Crewe, 5 March 2013). The 2013 Bentley Boutique at the Geneva Motor Show showcases a selection of the company's new and exciting products, created with luxury and performance in mind in collaboration with partnership brands. 'Breitling for Bentley' Light Body...[Read more...]
Keels & Wheels Concours d'Elegance
Nearly 12,000 people gathered on the lush grounds of Lakewood Yacht Club to get an up close look at some of the most pristine, classic automobiles and vintage wooden boats in the United States at the 17th Annual Keels & Wheels Concours d'Elegance. The 2012 event was co-hosted by the Antique and Classic Boat Society-Southwest Chapter. In addition, the event raised significant funds for Boys & Girls Harbor. To date, Keels & Wheels has donated more than one million dollars to charity. The 2012 ...[Read more...]
Bentley Ready For Classic Thousand Mile Challenge
•Iconic Bentley Blowers ready for great Mille Miglia adventure •Bentley Continental W12 and V8 models join historic cars in Italy (Crewe, England & Brescia, Italy. 16 May, 2012) W.O. Bentley's gift for creating cars that combined the speed of a thoroughbred racing machine with an enviable reputation for strength and comfort, allowing them to effortlessly cover hundreds of miles, is set to be underlined once again at the 2012 Mille Miglia when two 4½ litre Bentley Blowers take on the ...[Read more...]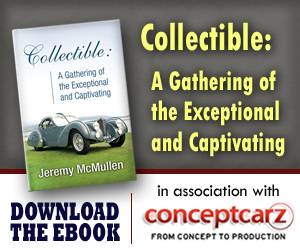 Dodge
Monthly Sales Figures
Volume
March 2014
60,575
February 2014
49,744
January 2014
34,905
December 2013
47,689
November 2013
41,506
October 2013
45,314
September 2013
48,576
August 2013
52,858
July 2013
41,986
June 2013
49,843
May 2013
56,407
April 2013
53,413
(More Details)
© 1998-2014. All rights reserved. The material may not be published, broadcast, rewritten, or redistributed.