2009 SMS 570X Challenger news, pictures, specifications, and information

Tweet
Steve Saleen and his new company SMS are pleased to introduce the first product in his line of Signature Series ultra-high performance vehicles, the SMS 570TM Challenger and SMS 570XTM Challenger.

As a professional racecar driver and innovative businessman, Mr. Saleen is well known as the founder of a number of Steve Saleen brands including Saleen Autosport, Saleen Productions, Saleen Speedlab, Saleen Performance, Saleen, Inc. and now SMS. In the years of building the many brands, Mr. Saleen oversaw and participated in every aspect of the business, in product development, sales and marketing. Mr. Saleen's latest endeavor will focus on the expansion into the high-end of the diverse American Muscle Car markets.

The fully certified and street legal SMS 570TM Challenger and SMS 570XTM Challenger will be based on the all-new and exciting Gallery: SMS 570X Challenger 2009 Dodge Challenger R/T platform and will feature a SMS Supercharged 5.7L Hemi wîth respective power ratings from 500 to over 700 horsepower! Both models are fully equipped wîth a compliment of SMS ultra-high performance components including: drivetrain, suspension, aerodynamics, tires, wheels and interior.


'The horsepower and torque that we are developing from the SMS Supercharged Hemi is phenomenal' explains Billy Tally, SMS Chief Technical Officer, 'combined wîth suspension and braking improvements our SMS Challenger will be an incredibly capable, refined and tractable vehicle'.

Each of these limited edition vehicles will be personally signed by Steve Saleen as part of the SMS Signature Series product line complete wîth unique badges and graphics.


Vital Stats
Engine : 6.1 L., 8-cylinder
Power: 700 hp


---

6-speed Manual, 4-speed Automatic
Production numbers will be limited per year depending on the model and the opportunity to be one of the few owners is limited to a first-come, first-served basis, so prospective customers need to act now as production is commencing in the fourth quarter of 2008.
'The Dodge Challenger is a great canvas to start with' notes Phil Frank, Chief Creative Officer, 'the SMS Challenger will help define our design DNA as we introduce some exciting and functional aesthetic innovations to this already great platform'.

'I am drawing upon 25 years of rich experience in the automotive to address the rapidly expanding global market of automotive lifestyle vehicles, technical performance parts, accessories and apparel' explains Mr. Saleen 'SMS is enabling us to do what could not be done at Saleen, Inc. due to the their heritage wîth the Ford dealer network and Ford vehicles. We are using this freedom, along wîth our new technology developed at SMS, to create world-class specialty vehicles.'
Source - SMS
For more information and related vehicles, click
here
2015 DODGE CHALLENGER SRT HELLCAT: THE FASTEST MUSCLE CAR EVER WITH A 1/4-MILE ELAPSED TIME OF 11.2 SECONDS
July 11, 2014 , Auburn Hills, Mich. - Dodge is giving its Challenger owners full on bragging rights at the drag strip and racing to the front line of the horsepower wars with its new 2015 Dodge Challenger SRT Hellcat. The 2015 Dodge Challenger SRT Hellcat is the fastest muscle car ever with a National Hot Rod Association-certified ¼-mile elapsed time of 11.2 seconds at 125 miles per hour (mph) with stock Pirelli P275/40ZR20 P Zero tires. With drag radials, the run dropped to just 10...[Read more...]
RK MOTORS TO JOIN CHARLOTTE CELEBRATION OF MUSTANG'S 50TH ANNIVERSARY
• April 17-20 Events Will Draw Historic Mustangs to Charlotte, N.C. for Special Celebration Saluting America's Favorite Pony Car
Charlotte, N.C. – March 17, 2014 - In anticipation of the city's special salute to the 50thanniversary of Ford Mustang, RK Motors today announced plans for a series of events in Charlotte during the April 17 to 20 weekend. With thousands of Mustangs expected to roar into the Queen City during the four-day celebration of America's favorite 'Pony Car,...[Read more...]
LAMBORGHINI INCREASES WORLDWIDE SALES FOR THE THIRD YEAR IN A ROW TO 2,121 CARS DELIVERED TO CUSTOMERS
◾All-time high in V12 sales with the record of the ◾Lamborghini Aventador (1,001 deliveries) ◾USA largest single market followed by China ◾Balanced presence across the three regions EMEA, America and APAC Sant'Agata Bolognese, 13.01.2014 -- Automobili Lamborghini S.p.A. looks back on 2013 as a year with great importance for the brand, the products and the sales. ''In the year of our 50th anniversary, Lamborghini has delivered a very satisfying performance, confirming the strength...[Read more...]
RON BURGUNDY ANCHORS NEW 2014 DODGE DURANGO ADVERTISING CAMPAIGN
◾Co-branded advertising campaign combines power of Detroit automaker, major Hollywood studio and Will Ferrell (as Ron Burgundy) in biggest ever original content promo ◾Campaign launches new 2014 Dodge Durango featuring 'Anchorman 2: The Legend Continues' character Ron Burgundy as its new pitchman ◾Multimedia campaign spans television, digital, social and print ◾Television spots debuted on television and online on Saturday, October 5 ◾Campaign champions holiday release of Paramount Pictures' ...[Read more...]
RICHARD PETTY DEDICATES MUSCLE CARS FOREVER STAMPS
Raw power gets a stamp of its own today as seven-time NASCAR National Champion Richard Petty helps dedicate the America on the Move: Muscle Cars Forever stamps. Petty, his son Kyle and Postmaster General Patrick Donahoe will dedicate the limited-edition stamps at the Daytona International Speedway where 'The King' won a record seven Daytona 500 Championships. Typically equipped with big, powerful engines, these high-performance vehicles began roaring across America in the 1960s. The limite...[Read more...]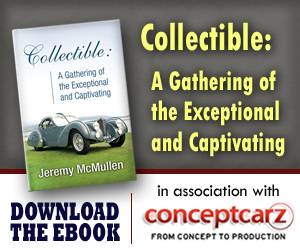 Dodge
Monthly Sales Figures
Volume
December 2014
46,578
November 2014
42,108
October 2014
41,512
September 2014
44,020
August 2014
49,895
July 2014
43,118
June 2014
50,314
May 2014
57,923
April 2014
53,463
March 2014
60,575
February 2014
49,744
January 2014
34,905
(More Details)
© 1998-2014. All rights reserved. The material may not be published, broadcast, rewritten, or redistributed.