Image credits: © Mercedes-Benz.
1972 Mercedes-Benz 280 Series news, pictures, specifications, and information

Tweet
The 'SE' designation on the Mercedes-Benz first appeared in 1958 with the 220 SE. The 'E' represented 'Einspritzung', meaning injection. In 1970, the newly developed 3.5-liter V-8 could be found in the 280 SE 3.5 convertible, which had seating for five passengers. The interior was clothed in leather and featured power windows, air-conditioning and reclining seats with center armrests.

This 280 SE 3.5 convertible has been given a restoration which was completed in May 2004. The work too five years to complete. The interior is trimmed in cognac-colored leather and burl-wood console trim. The exterior is classic black and power is from the 3499cc SOHC V-8 engine with Bosch D-Jetronic Electronic Fuel Injection. There is a four-speed automatic transmission and four-wheel servo-assisted disc brakes.

In 2009, this 280 SE 3.5 Convertible was offered for sale at the Gooding & Company auction in Scottsdale, Arizona where it was estimated to sell for $160,000 - $210,000. The lot was sold for the sum of $181,500 including buyer's premium.
By Daniel Vaughan | Apr 2009
The Mercedes-Benz 280 SE was produced from 1965 through September 1972. Mounted under the bonnet as a six-cylinder engine fitted with a fuel injection system. (The 250S and 280S had carbureted engines.) By 1970, Mercedes-Benz introduced a larger, eight-cylinder engine displacing 3.5 liters. It was available in a sedan, coupe, and convertible bodystyles with a total of 5187 examples of the coupe and convertibles being built. The standard sedan was far more popular with 91,051 examples produced. Part of the popularity was the price tag which was almost half the cost of the convertible option, which carried a sticker price of $12,444.

A four-speed manual gearbox was standard with an automatic available as option equipment. Disk brakes could be found at all four corners. With just under 100,000 examples produced during their short lifespan, these were very important and popular for the Mercedes-Benz company.
By Daniel Vaughan | Apr 2010
For more information and related vehicles, click
here
ASTON MARTIN AT THE GUANGZHOU AUTO SHOW - THE NEXT CENTURY OF POWER, BEAUTY AND SOUL
(Guangzhou, 21 November 2013) Luxury sports car maker Aston Martin launches its most extreme sports car – the V12 Vantage S – in China today at 8.1 Hall at the 11th Guangzhou International Auto Show. The famous British brand reveals its most impressive model range ever at Guangzhou, with the exclusive and limited production Centenary Edition Vanquish, luxury four-door sports GT Rapide S, timeless GT DB9, and the iconic One-77 hypercar. The V12 Vantage S, which is now available to order...[Read more...]
NEW FORD SPECIAL SERVICE POLICE SEDAN WITH 2.0-LITER ECOBOOST EXPECTED TO ACHIEVE BEST-IN-CLASS FUEL EFFICIENCY
◾Ford adds 2.0-liter EcoBoost® engine to a new 'special service police' sedan model expected to deliver best-in-class fuel efficiency in response to police agency customer requests ◾Vehicle's special service police designation designed to meet the needs of detectives, administrators, campus police and law enforcement agencies looking to maximize fuel efficiency ◾EPA fuel economy certification expected in December At the request of law enforcement agencies looking to reduce fuel costs, Ford ...[Read more...]
BOSCH TECHNOLOGY POWERS 2014 CHEVROLET CRUZE CLEAN TURBO DIESEL
- Cruze Clean Turbo Diesel available now in U.S. and Canada - Bosch predicts more than 60 clean diesel models in N.A. market in 2017 - Vehicle achieves industry-best, EPA-estimated 46 mpg highway FARMINGTON HILLS, Mich. – Bosch, a leading global technology supplier, announced today that its clean diesel technology is featured on the 2014 Chevrolet Cruze Clean Turbo Diesel. Bosch provides the fuel injection system, ceramic glow plugs, engine control module, exhaust gas treatment tech...[Read more...]
FORD RACING HAS ENTHUSIAST NEEDS COVERED WITH A FULL LINEUP OF CRATE ENGINES AND PERFORMANCE PARTS FOR 2013
•New 5.0-liter Aluminator V8 crate engine is now available to racers who want to build their own Mustang Cobra Jet •Restorers and modders can choose affordable V8 power ranging from the X302D to the 460-cubic-inch Z460, the biggest small-block ever offered by Ford Racing •Builders in search of modern powerplants can select 3.5-liter V6 and 2.0-liter four-cylinder EcoBoost® crate engines •Ford Racing Performance Parts offers a full range of suspension, brake, transmission and body upgrades ...[Read more...]
Active Comfort provides for stress-free driving and recuperation in the car
Mercedes cars take on the role of personal coach What could be better than a personal coach with a tailor-made training programme to enhance your fitness and general well-being, on hand to support you at any time of the day or night? Tomorrow's Mercedes-Benz cars will take on this very role. Active Comfort, defined as 'performance-enhancing comfort', provides for well-being, recuperation and subsequent fitness at the wheel. The experts from Mercedes-Benz Cars and Mercedes-Benz Trucks a...[Read more...]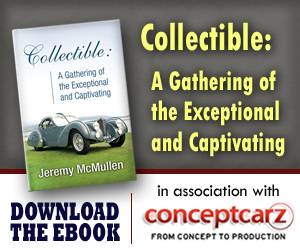 Mercedes-Benz
Monthly Sales Figures
Volume
June 2014
28,707
May 2014
26,617
April 2014
28,281
March 2014
29,316
February 2014
22,609
January 2014
23,892
December 2013
35,835
November 2013
36,386
October 2013
32,107
September 2013
26,849
August 2013
26,151
July 2013
25,563
(More Details)
© 1998-2014. All rights reserved. The material may not be published, broadcast, rewritten, or redistributed.