1934 Lincoln Model KA Series 521 news, pictures, specifications, and information

Tweet
The Lincoln Model K replaced Henry Leland's Model L in 1931. This was the first new Lincoln model under Ford ownership. It brought fresh styling and an increase in sales. The changes continued for 1932 with the introduction of the V8-powered KA model riding on a 136-inch wheelbase. The Lincoln KB was fitted with a V-12 engine and rode on a 145-inch wheelbase. The following year, the V8 engine was dropped leaving the V-12 as the sole engine. The 382 cubic-inch unit was used to power the KA though it remained the more affordable alternative to the KB. The Model KA had similar designs to the KB but was both simpler and less expensive to produce.

For 1934, the engine displacement rose to 414 cubic-inches and the new design became the sole Lincoln power plant until 1936. It was fitted with two-barrel carburetors, four main bearings and mechanical valve lifters.

This Lincoln KA Two-Door Coupe is one of only 30 examples of the Model 522-A originally produced in 1934. The odometer reads just 67,000 actual miles and the exterior is painted in light yellow and dark brown exterior accented by a beltline treatment in brown. There are dual side-mounted spare tires with hard covers, and yellow painted wire wheels with chrome-plated hubcaps and whitewall tires. Other features include a golf bag door, rumble seat, and a driver's sideview mirror. The interior is a diamond-pattern wood grain dash and window trim, a wood grain dash panel, and an attractive brown mohair cloth upholstery with tan carpeting.

In 2009, this Sport Coupe was offered for sale at the Automobiles of Arizona auction presented by RM Auctions. The car was expected to sell for $70,000 - $95,000. As bidding came to a close the lot had been sold for the sum of $45,000.
By Daniel Vaughan | Apr 2009
The Lincoln marque was nearly ended shortly after its introduction due to a sharp post-WWI economic recession and other issues. Thankfully, it was saved from receivership by Henry Ford in 1922 and was led by Henry Ford's son, Edsel Ford, to become a prominent marque in the American luxury car market.

The Model K replaced Henry Leland's (who founded Cadillac in 1902 and was the founder of Lincoln) Model L in 1931. This was the first new Lincoln model under Ford ownership, and its fresh styling boosted sales. In 1932, the Lincoln line of vehicles was expanded with the V-8 powered KA riding a 135-inc wheelbase and the V-12 powered KB on a 145-inch wheelbase.

In 1933 a 382 cubic-inch, V-12 engine was introduced to the KA model range, creating a more affordable alternative to the Model KB. The KA was based upon the KB's design and was less expensive to produce and was simpler. A year later, the engine capacity grew to 414 cubic inches and the new design became Lincoln's sole powerplant until 1936. Styling for Lincoln automobiles remained mostly unchanged for 1934, yet they were refined with body-color radiator shells, and cooling shutters replaced the earlier louvered hood treatment. Another styling feature were the smaller headlights.

This Lincoln KA 2/4-Passenger Convertible Roadster is one of only 75 examples originally produced. It was given a high-quality, professional restoration to concours standards that was completed in 1999. After the work was completed, it won Best in Class at the 1999 Meadow Brook Concours d'Elegance and in 2000 it was displayed at Eyes on Design, held at the Edsel & Eleanor Ford House in Grosse Pointe Shores, Michigan.

In 2012, this car was offered for sale at the Amelia Island auction presented by RM Auctions. The car was estimated to sell for $175,000 - $225,000. As bidding came to a close, the car had been sold for $192,500 inclusive of buyer's premium.
By Daniel Vaughan | Apr 2012
Becoming a vehicle that was known for luxury, the Lincoln underwent a total transformation in 1931. Re-powered, re-styled, and becoming lower-priced, this entire transformation was done under the censorship of Edsel Ford. The Lincoln Model K replaced the Model L, and only a total of forty five models were ever produced.

With an increased horsepower from 90 to 120, the newly added Stromberg carburetor increased the engine with 384.8 cubic inches. With a price significantly lower than any other Lincolns, the Model K 7-passenger Touring vehicle was used primarily as a limousine. Though at $4,400, the model K still cost ten times the amount of a Ford.

The largest updates were contained in the body style. The wheel base was now increased to 145 inches with a longer hood, and rounded bumpers which now gave it a low and sleek profile. Dual trumpet horns and large bowl-shaped head lights now gave the front a stunning look. Utilized mainly as a limousine, sales were less than half of what they were in the late 1920s due to the Depression.

A reflection of the earlier Ford Model K, the Lincoln K-series was a luxury vehicle line that was produced until 1942. A V12 became standard in 1933, while the original K-Series featured a 385 in³ (6.3 L) V8. The option of ordering a fully custom coachwork was available for customers.

Appearing on a new chassis in 1931, the original Model K had a 145 in (3683 mm) wheelbase. Available as a dual cowl model, factory bodies were a 2 or 4-door phaeton. A derivative of the earlier L-series 60° V8, the 384.8 in³ (6.3 L) engine had a dual downdraft Stromberg carburetors, altered timing upped power to 120 hp (89 kW), and higher compression.

Splitting into two lines in 1932, the Lincoln K-series featured the carryover Model KA and the new V12-powered Model KB. The engine output was pushed to 125 hp (93 kW) while the V8 car reverted to a 136 in (3454 mm) wheelbase. Producing 150 hp (112 kW), the KB featured the marque's new V12, 447.9 in³ (7.3 L) 65° L-head unit. These two new lines featured a new grille with less of a surround, and vent doors rather than vertical louvers on the sides of the hood. Both series also featured a parking light on top of each front fender and 18 inch wire wheels.

The Model KA V8 engine was replaced in 1933 with a new 381.7 in³ (6.3 L) V12. The large KB engine shared very few similarities with this new L-head engine. Only a few minor changes that were readily visible occurred on the 1933 K-series. The return of hood louvers and the deletion of the bar linking the headlights were by far the most obvious updates. The chassis was also revised, along with thermostatic shock absorbers and transmission.

In 1934, the V12 engines were replaced by a single 414 in³ (6.8 L) version of the updated model KA V12. The KA and KB nameplates now denoted the wheelbase only. For this year, the only styling updates included the replacement again of the louvers with doors on the side of the hood, and a body-colored grille surround.
For 1935, the Lincoln line was trimmed down considerable, as all vehicles where simply referred to as the Model K. Putting focus on the lofty over-$4,000 segment, the marque was attempting to improve profitability, though unfortunately limiting sales in the depression devastated US.

The following year, a more modern Lincoln Zephyr was debuted. Costing much less, the Model K's days were considerably numbered. However, despite its high $4700 price-tag, a 7-passenger Model K limousine was the marque's best-selling model for 1936. A new and improved raked windshield and pressed steel wheels were also part of this years update.

Continuing in production for the next five more years, the Model K unfortunately faced a decrease in sales in comparison to the more modern Zephyr and the new flagship Continental which became more appealing to buyers. Though production was mostly ended with the 1939 model year, one final Model K, the 1942 model was a one-off 'Sunshine Special' convertible limousine that was built especially for President Roosevelt.
By Jessica Donaldson
FORD FUND ANNOUNCES $1 MILLION WILLIAM CLAY FORD AUTOMOTIVE DESIGN SCHOLARSHIP
◾Scholarship commemorates the design legacy of William Clay Ford, former chairman of Ford Motor Company's design committee ◾Ford Fund commits $50,000 per year during the next 20 years, giving five automotive design students each $10,000 per year ◾Mr. Ford oversaw design of the iconic Lincoln Continental Mark II, considered by many one of the greatest cars ever built Ford Motor Company Fund will award $1 million in automotive design scholarships during the next 20 years to commemorate the la...[Read more...]
GREG BIFFLE GIVES FORD MOTOR COMPANY 1,000TH NASCAR VICTORY AFTER WINNING AT MICHIGAN INTERNATIONAL SPEEDWAY
◾Ford Motor Company has won 1,000 NASCAR races in the Sprint Cup, Nationwide and Camping World Truck Series combined. ◾Jim Roper won the very first NASCAR-sanctioned stock car race in a Lincoln when he was deemed the winner at Charlotte on June 19, 1949. ◾Ford Motor Company has won 20 manufacturer titles and 13 driver championships in NASCAR's top three series. DEARBORN, MI, (June 16, 2013) – Henry Ford's win over Alexander Winton on Oct. 10, 1901 in what proved to be his only race a...[Read more...]
Edsel Ford's Speedster Stars at 'The Amelia'
Edsel Ford's 'continental car', a custom boattail speedster, will take its rightful place in the Sports Car Class of the 18th annual Amelia Island Concours d'Elegance. In the shape of Edsel's seminal speedster is the genesis of Ford's legendary design department. Edsel Ford was hardly 'a chip off the old block'. The acorn fell well away from the mighty oak that was Henry Ford, founder of the Ford Motor Company. Edsel was not just the President of Ford, he was a car guy to his core. His ta...[Read more...]
Lincoln at Los Angeles Auto Show Press Days: Celebration of Its Past and Future As Brand Rolls Out Its Reinvention
> The brand pays tribute to its heritage today, displaying seven of the most influential Lincoln designs > Thursday sees a display full of the all-new MKZ premium midsize sedan and MKZ Hybrid, the future of Lincoln, on the Lincoln stand > Lincoln launches on Tumblr http://lincolnnow.tumblr.com beginning with the visually stunning classic Lincolns shown on the stand and select images from archives. Continues with an all-new collection of photographs by photographers Jamie Beck and Kevin Burg ...[Read more...]
Edsel Ford's Restored 1934 Model 40 Special Speedster Returns to Amelia Island Concours d'Elegance
It has been 13 years since Edsel Ford's 1934 Model 40 Special Speedster first made headlines when it rolled onto the field at the Amelia Island Concours d'Elegance. The elegant roadster, which was rediscovered in 1999 by the show's founder and Chairman Bill Warner, will return again on Sunday, March 11 to the 17 the annual Concours; this time as part of the collection of the historic Edsel Eleanor Ford House (Ford House) and completely restored to its timeless elegance. The Speedster's ...[Read more...]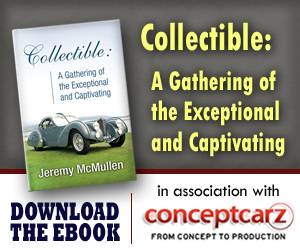 Lincoln
Monthly Sales Figures
Volume
October 2014
8,883
September 2014
7,257
August 2014
8,146
July 2014
7,863
June 2014
7,271
May 2014
8,845
April 2014
6,803
March 2014
8,969
February 2014
6,661
January 2014
5,973
December 2013
7,984
November 2013
6,727
(More Details)
© 1998-2014. All rights reserved. The material may not be published, broadcast, rewritten, or redistributed.