1957 Cadillac Series 75 Fleetwood news, pictures, specifications, and information

Tweet
For 1957, the most expensive vehicles in Cadillac's model lineup were the Series 75 Fleetwoods, starting at a hefty base price of $7350. They had voluptuous styling and lurid chrome appointments, and equipped with genuine engineering creativity. The 356 cubic-inch V8 engine gained 15 horsepower in standard form, to 300, and increased by 20 in the Eldorado, mostly thanks to a compression increase to 10:1. They were given HydraMatic automatic transmissions, X-frame chassis, an independent suspension, and excellent power steering and braking capabilities.

For 1957, Cadillac sold 1010 9-passenger Series 75 Sedans, and 890 Imperial Sedans. An impressive 2,169 commercial chassis's were created, with a 156-inch wheelbase. Many of these became funeral cars, ambulances, or similar commercially designed vehicles.

This 1957 Nine-Passenger Sedan is painted in a light rose metallic paint scheme and completely refurbished with all new burgundy velour material from front to back. There is an after market air conditioning system and modern seatbelts. There is a divider windows, a Sony sound system, dark tinted power rear windows, plenty of chrome, original drive train, and a separate transmission cooler with electric fan. The trim tag indicates this is Style Number 57-7523, Body PD859, Trim 80, and Paint 10.
At the 2009 Houston Classic Auction in Seabrook, Texas, presented by Worldwide Auctioneers, this Series 75 Fleetwood was estimated to sell for $35,000 - $45,000 and offered without reserve. The lot was sold for the sum of $32,000, plus buyer's premium.
By Daniel Vaughan | May 2009
The Cadillac Series 75 was the marque's flagship V8 from 1936 onwards, though the lower priced series easily outsold it. Production of the full-size V8 powered Cadillac's would continue from the 1930s through the 1950s. It served as a replacement for the outgoing 355-D and was introduced around the same time as the less-expensive Series 60 model. Outwardly, the Series 80, including the 85, were similar in appearance with the main difference being underhood. The Series 80/85 featured a V12 engine while the Series 70/75 had a V8. The V8 produced 135 horsepower while the V12's output was 150 hp.

In 1941, the short wheelbase Series 70 was replaced by the Series 62 and the long wheelbase Series 75 was integrated into the Fleetwood line. Cadillac would continue the '75' name until the mid 1960s.

The V8 Series 70 of the mid 1930s were powered by a Monoblock V8 engine that displaced 346 cubic-inches and produced 135 horsepower. A total of 5,248 examples were sold in 1936. There were three body-styles available for the Series 70 from 1936 through 1937 consisting of a 131-inch wheelbase for the 36-70, a 138-inch version of the 36-75 and a large 156-inch platform for the 36-75 Commercial version.

There were a wide variety of body-styles to select from and all wore badges of Cadillac's in-house coachbuilder Fleetwood. The list ranged from two-passenger coupes to seven-passenger town cars with 14 cataloged styles offered.

The Fleetwood Metal Body Company had a history that dated back to 1905 when they were formed in Fleetwood, Pennsylvania. During their early years, some of their best customers were Packard, Pierce-Arrow and Cadillac. Lawrence Fisher, head of GM's Fisher Body Company and later president of Cadillac was pleased with Fleetwood's coach-building work and felt the union between the two companies was appropriate. The company was purchased by Cadillac in 1925 and the sales and design offices were moved to Detroit. Additional plants were built in Pennsylvania for body production and Fleetwood continued to accept body-requests from non-GM companies.

A Fleetwood plant was built in 1929 in Detroit, adjacent to the Fisher Body facility, and by 1931 all production had migrated to this location. Later, the production was absorbed by General Motors Art & Colour and Fisher Body. The Fleetwood name persisted for many decades, often referring to limited and low-production styles.

In 1939 the Cadillac V8 models were given a new frontal look with a matching textured grille. On either side were two side grilles. The engine still displaced 346 cubic-inches but further tuning had increased the horsepower output and its compression.

The Series 72 was a Fleetwood car that rode on a shorter, 138-inch wheelbase.

Production ceased during the Second World War and resumed in 1946. When it did, the Series 75 became Cadillac's largest model offered; now riding on a 136-inch wheelbase. The 346 L-head V8 engine was the same as was most of its basic styling. Just like most other automakers, a 'new' model would not be introduced for several years.

For the Series 75, this did not occur until 1950. It had a 146.7 inch wheelbase with seating for seven. Engine options included a 346- and 365-cubic-inch V8.

The wheelbase size was again increased by 1954, now measuring 149.8 inches. To carry the extra weight Cadillac increased the horsepower to 230. The following year it rose again to 250 hp, with an optional dual-four barrel carburetor version offered that produced 270 horsepower. 1956 saw another increase in horsepower, now ranging from 285 to just over 300.

Another restyling occurred in 1957 and would remain until 1965. By now, the name '75' had all but disappeared. Horsepower hovered around the 300 to 325 range depending on the engine and the setup. The long version of the Fleetwood became known as the Series 6700 in accordance with the new Cadillac naming scheme.
By Daniel Vaughan | Apr 2008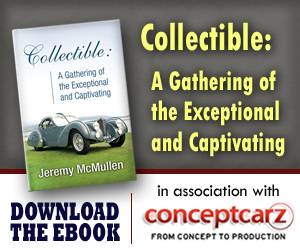 Cadillac
Monthly Sales Figures
Volume
December 2014
16,150
November 2014
13,148
October 2014
13,615
September 2014
13,829
August 2014
16,650
July 2014
15,241
June 2014
13,941
May 2014
14,688
April 2014
13,900
March 2014
14,765
February 2014
13,437
January 2014
11,386
(More Details)
© 1998-2014. All rights reserved. The material may not be published, broadcast, rewritten, or redistributed.