1970 BMW 2800 news, pictures, specifications, and information

Tweet
Almost always eclipsed by the later 3.0, history has forgotten BMW's 2800. Strange, as the 2800 looked just as great as the later models and offered capable performance from a refined powertrain. There was a glitz to the 3.0 and its variations that couldn't be found in the 2800 range, though. From the 3.0CSi fuel injected coupes to the track-ready 3.0CSL lightweights, the 3.0-series offered a more impressive list of available performers. Some of the most famous BMW racers of all time, the so-called 'Batmobiles,' were highly modified and excessively decorated models built on the 3.0CSL platform.

The Batmobiles, though, gave up some of their inherent BMW traits for ostentatious performance. Sure, a BMW should perform well, but some Batmobiles had more power than they could reliably handle. Others were so bedecked with wings and spoilers that they hid the classic lines beneath their overwrought features.

When looking back on BMW's past to admire the company's time-proven virtues, the 2800 shines through more than the 3.0 that replaced it. The 2800 was long-lived, sturdy, and supremely refined. Its styling was subtle and classy, but with a distinct beauty and an adherence to stylistic tradition that was to become one of BMW's most cherished hallmarks. The 2800 was not a particularly fast car, but it was a smooth GT in the fashion of a prototypical BMW. Unlike the 3.0, it existed when standards for bumpers and emissions controls were less stringent and, as such, the 2800 was able to remain an unfettered car with a clean design and amiable persona.

There were two series of models available in 2800 guise: the sedan and the coupe. Sedans used the E3 chassis designation, while the coupe used E9. Just about every manufacturer uses internal designations to identify its cars, but BMW's 'E-codes' are probably the most famous. BMW owners and enthusiasts, as well as knowledgeable car nuts, throw around E-codes as freely as more pedestrian model titles when referring to specific BMW models. Even magazines like Car and Driver and Road & Track have used E-codes to reference BMW models, proving how widely used and accessible the designations are. The first E-codes used to designate BMW production cars were E3 and E9, so the traditions established by the BMW 2800 went beyond styling cues and driving characteristics.

The E3 2800 was introduced at the same time as the E3 2500. Both models arrived in late 1968 as 1969 models, with the 2800 as the upper trim level. The 2800 used a 2,788cc straight six. Producing nearly 70hp per liter, the engine made a hearty 192hp. A chain-driven single overhead camshaft ensured longevity, as did a crankshaft that rode in 7 main bearings. Carburetion was by twin dual-throat Solex/Zenith units which, though some of the car's more temperamental features, were well-matched to the motor. They fed the 2800's triple-hemispherical combustion chambers in a design that BMW expert Fred Larimer called 'so efficient in its original form that it met U.S. emissions standards without additional emissions controls.'(1)

Power was delivered by the sophisticated engine to either a standard 4-speed manual or an optional 3-speed automatic transmission. Both units were built by reputable transmission maker ZF, but the automatics were not particularly well suited to the cars and were less reliable than the manuals. A limited-slip differential was offered as an option to enhance traction at the rear wheels.

The E9 2800 coupe, called the 2800CS, was introduced just after the sedan in 1969 as a replacement for the 2000CS (the 2000CS was also an E9 model). The styling of the 2000CS was very advanced, so even simple revisions were enough to make the 2800CS look like a thoroughly modern car. Overall styling was very close to the 2000CS but with a lengthened front end that incorporated a more traditional BMW face and made room for the new 6-cylinder. The sedans looked great but the coupes looked fantastic. The design was simultaneously lithe and muscular, perfectly incorporating all of the best-loved BMW styling tricks, including quad headlights and twin kidney grilles as well as a Hofmeister kink that worked perfectly with the pillar-less side glass. BMW roundels were placed at the base of both C-pillars, and bright vents on the front fenders with three simple horizontal slats rounded out the superb detailing. The 2800CS had proportions as perfect as any of its grand touring contemporaries, and shared more than a passing resemblance to some gorgeous Italians like the Iso Rivolta and Maserati Mexico.

All of the 2800-series cars shared the same basic mechanical components, though only the sedan offered four wheel disc brakes until rear ventilated discs were used on the 1973 3.0CS. The independent suspension design, front MacPherson struts and rear semi-trailing arms with coil springs, was good enough to be used by BMW for decades afterwards.

The 2800 lasted until 1971, when both the sedan and coupe were replaced by the very similar 3.0 models with 2,985cc engines. The 3.0 was heavier, and its larger engine produced less power than the outgoing 2.8L. Ugly U.S.-mandated bumpers were forced upon American-spec cars by 1974, and in 1975 BMW adopted the use of problematic thermal reactors for emissions controls. The 3.0 may have been the foundation for some incredible BMW products, but the 2800 with its understated looks and sophisticated refinement was the quintessential BMW of its era.

Sources:

1. Larimer, Fred. BMW Buyer's Guide. St. Paul, MN: MBI Publishing, 2002. Print.

2. 'CS Frequently Asked Questions.' E9Coupe.com Web.7 Jul 2009.
http://www.e9coupe.com/.
By Evan Acuña
For more information and related vehicles, click
here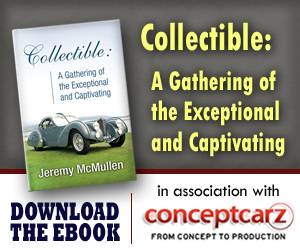 Similarly Priced Vehicles from 1970
Mercedes-Benz 280 SE ($6,560-$11,930)
Mercedes-Benz 280SL ($6,950-$7,375)
Lincoln Continental Mark III ($7,281-$7,281)
Porsche 911T ($6,435-$7,100)
Mercedes-Benz 280S ($6,270-$6,270)
Studebaker Avanti II ($7,140-$7,140)
Cadillac Fleetwood Sixty Special ($6,950-$7,280)

Average Auction Sale: $1,500
BMW
Monthly Sales Figures
Volume
December 2014
41,526
November 2014
31,019
October 2014
30,602
September 2014
25,586
August 2014
27,214
July 2014
26,409
June 2014
30,201
May 2014
29,602
April 2014
25,202
March 2014
32,107
February 2014
22,017
January 2014
18,253
(More Details)
© 1998-2014. All rights reserved. The material may not be published, broadcast, rewritten, or redistributed.