1991 Dinan 850i news, pictures, specifications, and information

Tweet
This 1991 Dinan 8 is one of only 50 produced. It was originally built for PGA Pro Mark Calcavecchia. The Stage II Twin Turbo System was an additional $25,000 expense, coupled with a $4,500 wheel and tire package, and a $2,185 Stage III package. The total cost of this vehicle was $123,780. The five-liter V12 engine is capable of producing 525 horsepower and 589 ft-lbs of torque.

The Stage III suspension system includes larger front and rear sway bars, Bilstein Sport shocks, custom lowering springs, and static camber plates.
By Daniel Vaughan | Jun 2009
The BMW 8 Series was a brand new value proposition that was focused on a different market entirely from the previous BMW 6 Series. Costing around $100,000, production on the 8 Series began in 1984 and ended in 1999 with a total of 30,261 produced. Showcased at the Frankfurt Motor Show in '89, the 8 Series was built to compete with the upcoming Mercedes SL.

In 1997, BMW pulled the 8 Series out of the North American market due to the Persian Gulf War and its effects on the energy price spikes. Production was continued in Europe until 1999.

Introduced in 1989, the 850i was the original model with the 5 liter M70B50 engine that produced 300 bhp. The 850i was available with either a 6-speed gearbox or a 4-speed automatic, and was quite possibly the most advanced car available at the time.

The encourage an obvious distinction between the 8-series and BMW's regular sedans, the C was introduced in the 850Ci version. In 1994, for a period of nine months, both the M70 and M73 engined vehicles were installed with the new M73B54 engine, both named the 850Ci. The M70 kept the same transmission options from the 850i. The M73 engine acquired a new 5 speed automatic. The power output soured to 326 bhp, while the capacity of the M73 was increased to 5.4 liters and the compression ratio continued to climb.

Referred to at times as an M8, the new top of the range sports tourer, the 850CSi utilized the same engine as the 850i. Believing that it needed a new engine code, it was modified to include a capacity hike to 5.6 liters and an increase in power up to 380 bhp. An authentic M-car, the 850CSi was produced from August of 1992 until October of 1996, with only a total of 1510 units ever reaching production. From January of 1997 on, stricter emission guidelines were set which ended the development of the 850CSi.

Many new modifications and updates were introduced along with this new model. These included stiffer springs and dampers, wider wheels, and a new modified suspension with reduced ride height, and the options of forged alloys. To enhance aerodynamic performance, the front and rear bumpers were modified accordingly. The old square stainless steel exhaust pipes were replaced with four round pipers. Additional modifications including elctro hydraulically operated steering rear axle, called AHK. The only transmission option was the 6-speed manual gearbox.

Production on the BMW was ended in late 1996 due to higher emission regulations that were too strict for the S70 engine.
By Jessica Donaldson
For more information and related vehicles, click
here
Toyota Releases Pricing for All-New TRD Pro Series Tundra
TORRANCE, Calif. (Aug.28, 2014) – Let's Get Dirty! The highly anticipated launch of the all-new Tundra TRD Pro is nearly here. Already favorites among off-roaders, the 2015 Toyota Tundra will get even more capable with this new, aggressive off-road package designed by the experts at Toyota Racing Development (TRD). The Tundra TRD Pro will start getting down and dirty when it reaches dealerships in late September 2014, joining its Tacoma and 4Runner TRD Pro Series counterparts. ...[Read more...]
Toyota Releases Pricing for All-New TRD Pro Series Tacoma and 4Runner
TORRANCE, Calif. (July 30, 2014) – Let's Get Dirty! The highly anticipated launch of the all-new TRD Pro Series from Toyota is coming soon. Serious off-roaders, professional or amateur, young and old, will soon be able to drive over rough terrain with the most adrenaline-inducing lineup of off-road vehicles Toyota has ever unleashed. The Tacoma TRD Pro Series will start getting down and dirty when it reaches dealerships in early August, 2014 while the 4Runner TRD Pro will arrive one...[Read more...]
TOP TEN QUALIFYING FOR ASTON MARTIN AT THE NÜRBURGRING
Nürburgring, 20 June 2014 - Aston Martin Racing's V12 Vantage GT3 will start the 2014 ADAC Zurich Nürburgring 24 Hours from ninth place on the 169-strong grid, following an exciting top 30 qualifying shoot-out that saw works driver Stefan Mücke (DE) complete two flying laps of the 25-km long Nordschleife circuit. Qualifying for the race - considered one of the most challenging and grueling 24-hour races in the world - takes place over two two-hour qualifying sessions followed by a shoo...[Read more...]
ASTON MARTIN RETURNS TO THE 'RING
Gaydon, 2014 - Aston Martin Racing will return to the Nürburgring later this month (21 June) to race its Bilstein-liveried V12 Vantage GT3 in the ADAC-sponsored 24-hour race. The iconic blue and yellow liveried car, also carrying new Castrol Edge branding for 2014, will compete for the overall race win in the top SP9 class for FIA homologated GT3 on 21-22 June. Continuing its tradition of intensive product prove-out at this unique and gruelling race, Aston Martin will also enter tw...[Read more...]
ASTON MARTIN ANNOUNCES BILSTEIN PARTNERSHIP FOR NÜRBURGRING CAMPAIGN
Aston Martin has agreed a racing partnership with leading damping and suspension specialist Bilstein, appointing it as primary technical partner for Aston Martin Racing's competition programme at the Nürburgring focused on the legendary ADAC Zurich 24 Hour race in May. The new agreement builds on the existing long-term relationship between the two companies; Bilstein dampers are fitted as standard to all Aston Martin road cars. The iconic blue and yellow colours of Bilstein are synonymou...[Read more...]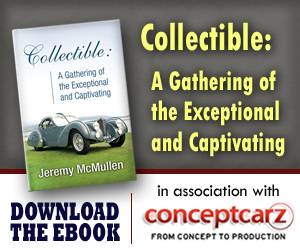 BMW
Monthly Sales Figures
Volume
November 2014
31,019
October 2014
30,602
September 2014
25,586
August 2014
27,214
July 2014
26,409
June 2014
30,201
May 2014
29,602
April 2014
25,202
March 2014
32,107
February 2014
22,017
January 2014
18,253
December 2013
37,389
(More Details)
© 1998-2014. All rights reserved. The material may not be published, broadcast, rewritten, or redistributed.