1911 Cadillac Model 30 news, pictures, specifications, and information

Tweet
The 1911 Cadillac Model 30 was powered by a 286 cubic-inch four-cylinder engine offering 40 horsepower. It had a three-speed sliding transmission and rode on a 116-inch wheelbase. The wheels measured 26-inches with 34x4.5-inch tires. Standard equipment included a top, speedometer, carbide generator, Gray & Davis Head, side and tail lamps custom made for Cadillac.

The 1911 Cadillac came with two independent ignition systems; a Delco system with battery, coil and distributor, and a Bosch magneto.
Demand for Cadillac's had risen by 1910, so much so that the company was pre-selling all seven models, and in 1911, production reached a new record of 10,019 cars. 1911 would be the final year for the Demi-Tonneau, which allowed quick conversion from a four-seat touring car to a stylish two-seat runabout. It was priced at $1,700, which was identical to that of the Roadster and the standard Touring car. Standard equipment on the Model 30 included hand-buffed leather upholstery, a Delco ignition and a Bosch magneto, gas headlamps and a gas generator, a pair of side oil lamps, a tail lamp, a horn, a tool set and a tire repair kit. 1911 would be the last year any Cadillac would be fitted with gas headlamps and oil lamps.

Cadillac increased is standard L-head four-cylinder engine to 286.3 cubic-inches for 1911, resulting in a power increase from 28.9 to 32.4 A.L.A.M. horsepower. This example has been restored before it was acquired by the current owner in 2005. It is finished in a blue body, black fenders and a light grey chassis, running gear and wheels. There are a black button-tufted leather seats and a black canvas top. There is a full set of Gray and Davis side lamps, headlamps and a tail lamp. Other equipment includes a New Haven clock, a 70-mph Cadillac speedometer, a folding windshield and all-white tires.

In 2010, this Demi-Tonneau was offered for sale at the Vintage Motor Cars of Meadow Brook where it was estimated to sell for $80,000 - $100,000. As bidding came to a close, the car was sold for the sum of $79,200 including buyer's premium.
By Daniel Vaughan | Aug 2010
Touring
Chassis Num: 58609
Engine Num: 31319

This 1911 Cadillac Model 30 4-door with Southern Tread, features an additional four-inch width to accommodate the wagon ruts on southern roads.

The car was sold new to a doctor in Columbia, SC. The current owner's father became the 4th owner of this vehicle after the 3rd owner restored it in the late 1950s and sold it in 1963.

The toured with the car until 1981, when it started having engine problems. It stayed parked until June 2010 when the current owner started restoring it. Restoration was completed in October 2011.
The 1911 Cadillac Model 30 was the first model Cadillac that offered front doors to protect the drivers and front seat passengers from road dirt and debris. It sold new for about $1,750, which was more than double the price of a new Model T Ford, but still considered to be a mid-priced vehicle for the period.
Touring
Chassis Num: 53029

This 1911 Cadillac Model 30 Touring Car was originally purchased by a salesman for the Morrow Packing Company. It was delivered to the Cadillac Auto Company of Cincinnati, Ohio in November of 1910. It has been stored in multiple barns since 1922 until its restoration which began in 2002.
By Daniel Vaughan | Aug 2011
| | |
| --- | --- |
| | Touring |
The Cadillac company was formed from the remnants of the Henry Ford Company after Henry Ford departed. Henry M. Leland of Leland & Faulconer Manufacturing Company was influential in persuading the remaining partners to continue the automobile business with Leland's 1-cylinder engine.

The company was renamed the Cadillac Automobile Company on August 22nd of 1902. The biggest selling point for the company was their precision manufacturing and reliability based on winning the British Dewar Trophy for the most important advancement of the year in the automobile industry. In 1909, Cadillac was acquired by General Motors.

The Model 30 was introduced in December of 1909 and sold through 1914. This was the only Cadillac model offered during that period and was based on the earlier 1907 Model G. In 1910, it became the first automobile offered with a closed body.
The Cadillac Model 30 was introduced in 1908 and remained in production until September of 1914. When first introduced, the Model Thirty sold for $1400 and available as a three-passenger Roadster, 2-door Demi-Tonneau with seating for four, or a two-door, five passenger Tourer.

The wheelbase was 106-inches and powered by a 226.2 cubic-inch engine with five main bearings. There were three forward gears with a selective sliding transmission and a reverse gear. Mechanical brakes were on the rear wheels.

In 1910, the cost of the Model 30 increased to $1600. Additional body styles were added to the lineup, including a limousine and coupe.

For 1911, the cost continued to increase, now reaching a base of $1700. A Torpedo and four-door Touring body style was added.

In 1912, the base price increased another $100 and by 1913 the price was just under $2000.
By Daniel Vaughan | Mar 2007
Cadillac's first vehicles were single-cylinder vehicles that offered reasonable power and durability. The single-cylinder engine would stay in production for six years. The third year of Cadillac production, a four-cylinder engine was introduced offering slightly more horsepower allowing for larger and heavier bodies to be fitted on the chassis. In 1905 the Model D featured seating for five and powered by a massive 300 cubic-inch four-cylinder engine attached to a wheelbase that measured 100-inches. Only 156 examples were produced this year of the Model D, and accounted for only a small percentage of Cadillac's annual production, reaching around 4000 units. Nevertheless, the large and powerful engines in Cadillac's arsenal would continue to foster, growing into a sixteen-cylinder unit by the early 1930s.

In 1906 Cadillac offered two models with four-cylinder engines, the Model L and the Model H. The engines displaced 393 cubic-inches and provided ample amounts of power and torque. The following year, Cadillac introduced the Model G, which was a simpler version of the Model L and H. It had a 226.2 cubic-inch four-cylinder engine which produced 20 horsepower and rested on a wheelbase that was the same size as the Model D, and two inches shorter than the Model H. The Model H sold for $2400 to $3600 while the Model G, in all three bodystyles, sold for $2000.

For 1908, production of the Model G reached 1,030 units which accounted for 40-percent of Cadillac's annual total.

For 1909, Cadillac offered only one model, the Model 30, named for its 30 horsepower engien. It was a refined version of the Model G that rested on a longer wheelbase and offered only in open body styles. Its price tag was around two-thirds that of the price of the Model G. The public approved, buying nearly six times as many cars as Cadillac's annual production total in 1908.

The Model 30 was offered in three bodystyles consisting of a demi-tonneau, a tourer, and a roadster. The demi-tonneau had a detachable tonneau which could be converted to a runabout, greatly adding to the appeal and versatility of the vehicle. A windshield was optional equipment; when ordered it was attached to a wood dashboard fitted over the cowl. Closed bodystyles returned in 1910 in the form of a coupe and limousine.
By Daniel Vaughan | Dec 2007
For more information and related vehicles, click
here
New Ford Focus Electric Boosts Power Of Choice
◾Following the successful start of European production, Ford Focus Electric now available in the UK ◾Ford Focus Electric joins 1.0-litre EcoBoost petrol and 1.6-litre Duratorq diesel offering largest-ever range of ultra-low-CO2 powertrains ◾Ford now offers 10 vehicles in the UK with CO2 emissions under 100g/km ◾Further media assets at www.powerofchoice.fordmedia.eu BRENTWOOD, Essex, UK, Sept. 5, 2013 – The Ford Focus Electric is now on sale in the UK, complementing the company's awa...[Read more...]
Carl Edwards Drives Historic 1901 Sweepstakes Race Car In Advance Of Henry Ford'S 150Th Birthday Celebration
◾ Ford Racing NASCAR superstar Carl Edwards was given the honor of driving the legendary Sweepstakes race car built and raced to victory by Henry Ford in his one and only race in 1901. ◾ Edwards drove the car around the grounds of Greenfield Village at The Henry Ford, under the guidance of Sweepstakes Engineer Glenn Miller and the watchful eye of Henry Ford's great-grandson, Edsel B. Ford II. Link to video: http://www.youtube.com/embed/Ru_hC9oGVbo?list=UU87j_-SIjbzUqlY8tuKlZyQ D...[Read more...]
G-POWER - Victory in Hockenheim
Victory – BMW M3 E46 with 4.0l V8 S65 engine and G-POWER supercharger system wins 1. and 2. place in its class at the season opening of the International DMV TCC at the Hockenheimring BMW M3 E46 V8 of the GETRAG racing team • 4.0l V8 engine implanted from a BMW M3 E92 • G-POWER supercharger system with ASA T1-523 supercharger • Power output approx. 650 hp • 2. place in its class in the first run; overall 4th place • 1. place in its class in the second run; overall 4th pl...[Read more...]
Lee Holman, Holman & Moody to be Honored at 2013 Pinehurst Concours d'Elegance
- Legendary North Carolina-based motorsports organization featured in special display, lifetime achievement award to Lee Holman - Just saying the name of Charlotte, NC-based Holman & Moody conjures up some of the most exciting motorsports moments in history – in NASCAR, Le Mans, Drag Racing and Rallying. To put an exclamation point on their accomplishments, the inaugural Pinehurst Concours d'Elegance will honor Lee Holman with the first-ever 'Pinehurst Concours Lifetime Achievement A...[Read more...]
Lost Mercedes - Surfaces At Bonhams
One owner, unrestored, supercharged 'S' Type Mercedes to be sold by Bonhams at Goodwood Revival this autumn One of the greatest and most important motor car finds of the last decade, the 'Lost Mercedes' is to be offered at Bonhams Goodwood Revival sale on Saturday 15th September 2012. Bonhams announced today that it has been commissioned to sell a recently discovered 1928 Mercedes-Benz 26/120/180 'S' Type Sports Tourer which almost without precedent for motor cars of this type and d...[Read more...]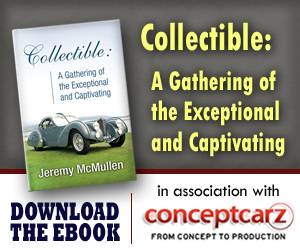 Similarly Priced Vehicles from 1911
Velie Model G ($1,800-$3,000)
Pope-Hartford Model W ($2,750-$4,150)
Baker Electric ($1,000-$3,500)
Marmon Model 32 ($2,750-$4,100)
Stoddard-Dayton Model 11-H ($1,550-$2,700)

Average Auction Sale: $89,100
Cadillac
Monthly Sales Figures
Volume
September 2014
13,829
August 2014
16,650
July 2014
15,241
June 2014
13,941
May 2014
14,688
April 2014
13,900
March 2014
14,765
February 2014
13,437
January 2014
11,386
December 2013
18,165
November 2013
16,172
October 2013
14,792
(More Details)
© 1998-2014. All rights reserved. The material may not be published, broadcast, rewritten, or redistributed.