1984 Buick Regal news, pictures, specifications, and information

Tweet
The rear-wheel drive 1984 Buick Regal was available as a coupe and sedan; the station wagon was dropped after the 1983 model year. The Regal was available as a base, Limited and T Type model. The diesel V8 was no longer available but a 4.3-liter V6 became optional. The base engine was a 3.8 liter V6 rated at 110 horsepower. The T Type models had a turbocharged V6 with sequential fuel injection and offered 200 horsepower and 300 pound-feet of torque. T Type models also rode on P215/65R15 blackwalls on styled aluminum wheels. They came with a 3.42:1 performance axle ratio, overdrive automatic transmission, Gran Touring suspension, leather-wrapped steering wheel, turbo boost gauge, trip odometer, tachometer, and air conditioning.

In the front, the Buick Regal had a new grille and new front end design, along with tail lamps and new graphics, and a modified instrument panels. The coupes were given new headlamp bezels and parking and signal lamps. Standard equipment included an automatic transmission, power brakes, power steering, dual mirrors and horns, bumper guards and rub stripes, and whitewall steel-belted tires. Options included a digital instrument cluster with fluorescent displays that display speed, distance and fuel level.

The Grand National package was a limited edition model which raised to the performance of the Regal to new levels. The Grand National package could be added to the T Type Regals, which added a turbocharged 3.8 liter engine, sport steering wheel, boost gauge, tachometer, a 94-amp Delcotron, and P215/60R blackwalls. The front seats were embroidered with the Grand National logo. The bodies came only in black, with black bumpers, rub strips and guards. The Grand National identification could be found on the front fenders.

For 1984, Buick produced 106,306 examples of the Base Regal and 113,047 examples of the Regal Limited models. A further 5,401 Buick Regal T Type Coupes were produced. Pricing began at $9,487 for the Regal coupe and rose to $10,265 for the Regal Limited Sedan. The Grand National package on the T Type Regals was an additional $1,280.
By Daniel Vaughan | Jul 2014
Frequently sharing the same body and power-train as the Century, the Buick Regal was a mid-size vehicle that was produced by General Motors' Buick division from 1973 through 2004. Slow to react to develop in the lower priced mid-size personal luxury market, Buick wanted to market to compete against the Olds Cutlass Supreme, the Grand Prix and the Monte Carlo.

The Regal was introduced in 1973 as a top line coupe located in the GM intermediate A-body line, the Century. This same year also marked the unveiling of the first major restyling of the GMs intermediate A-body design since 1968. This was also the first major restyling for the intermediate based G-body that was used in both the Monte Carlo and the Grand Prix.

The original Regal shared the front and rear styling of the Century, though subtle distinctions separated them and included differing grilles and taillight lenses. The same 'Colonnade' pillared hardtop roofline and greenhouse were shared with the Grand Prix, Monte Carlo, Cutlass Supreme, and the lower-priced Buick Century Luxus coupe. The newly fashionable opera windows were also featured in the Buick Regal rather than the traditional roll-down windows. A new four-door Colonnade sedan was debuted in 1974 until 1977, while the Colonnade hardtop coupe was featured in the Regal line in 1973.

More often, Regal interiors were found to be much more luxurious than lesser Century models and featured wood-grain trim on both dashboard and door panels, and notchback bench seats with center armrests with velour, cloth or vinyl upholstery, and door-pull straps. A 60-40 split bench seat with armrest was featured as an available option, and for 1976 and 1977 the coupe showcased the S/R option with included reclining bucket seats with corduroy upholstery.

Very minimal changes were made for the first five years. A substantial facelift was given to the coupe only in 1976, the sedan kept the original sheetmetal from 1973 through 1977. These changed included square headlights that were recently legalized and were horizontally-mounted on coupes, and vertically on sedans.

Standard equipment in 1973 and 1974, the Buick's 350 in³ (5.7L) V8 was made optional from 1975 through 1977 while the larger 455 cubic-inch V8 was optional in 73 and 74 only. Previously offered on the Skylark from 1964 through 1967, the 231 cubic V6 engine from Buick became standard for both Regal and Century models beginning in 1975. Buick Regal's and Century's became the only mid-sized vehicles to offer V6 engines from 1975 to 1976. In 1975, the Century designation was dropped from the Regal line.

Showcasing a newer version of Buick's venerable 231 in³ (3.8L) V6, a downsized Regal appeared in 1978 and lasted for the next nine years. Giving an unexpected reputation for performance, the Regal was still unfortunately held back with a soft suspension, the unavailability of a manual transmission and small wheels and tires. This was mainly due to the fact that the Regal was targeting the intermediate personal luxury market rather than the sports car segment.
A new, aerodynamic profile was given to the Buick Regal in 1981 along with a much needed facelift. This facelift prepared the Regal for competition on the NASCAR racing circuit. As the V6 was growing in popularity, V8s for street use were still available, but they had shrunk to 265 in³ (4.3L). A new Century appeared on the market in 1982 and was featured on the front-wheel drive A-body, but the Century sedan and wagon, former rear wheel drive were not discontinued. Re-badged as Buick Regals, these new models were featured for the first time with the name on a full model lineup. A 307ci (5.0L) V8 was offered as an option in 86 and 87.

Aiming at the performance market, T-Type Regal coupes were showcased in 81. This was minor in comparison to the introduction of the Regal Grand National, named for the NASCAR Grand National racing series that was featured in 1982. With a 4.1 liter V6 with 125 hp or an optional 180 hp turbocharged 3.8 V6 engine, the Grand National didn't appear again until 1984. Remaining standard, the turbocharged 3.8 continued to be refined with fuel injection and inter-cooling, and in 1987, it reached 245 hp (182 kW).

A lightweight WE4 (Turbo T) option, an extremely rare option today, was available in 1987 with only a total of 1,547 units of this variant produced. Featuring the same blackout package as the Grand National, these units were painted black, including the bumpers, head light, grill and tail light trim. The interior trim package, exterior badging, aluminum bumper supports, aluminum rear brake drums and the wheels were the main differences that set apart the base Grand National and a WE4.

Gaining a reputation as a modern muscle vehicle, the Grand National was acquiring quite a popular status by 1985. Unfortunately the days of the G-body was drawing to a close. The GNX was featured for its final year in 1987 at a US$11,000 premium. Advertised as the 'Grand National to end all Grand Nationals,' the GNX was under-rated by Buick at 275 hp with a substantial 360 lbf-ft of torque. The following years model converted the chassis to front wheel drive which wouldn't be able to put down that much power.

The plug was eventually pulled on the GNX as Buick didn't want one if its own vehicles outperforming their flagship, the Corvette. Though the muscle cars of the 1960s had the power to beat the GNX, the tires of the time couldn't transform this into speed.

Appearing on the GM W platform, a new Regal appeared in 1988 in a version which both departed and returned to the traditional Regal style. Returning to the original concept, being offered as a coupe only, and aimed specifically to the personal luxury buyer, the new Regal became the first front wheel model and had no serious performance option or edition. This new model also did not have a V8 engine, and the V6 no longer offered a turbocharger.

In 1990, the Regal once again had a four-door sedan version that ran with few changes for the next nine years. A Grand Sport appearance package was added in 1991, and the Regal was offered in both base Customer and upscale Limited trim lines. Giving the vehicle some performance that would differentiate it from the Oldsmobile Cutlass Supreme and the Pontiac Grand Prix, the 3.8 L V6 was unique to the Buick W-body. In 1992, anti-lock brakes were made a standard option on all but the base Custom cars and the following year the grille was redesigned. At the same time, an electronically-controlled automatic transmission and LeSabre-like rear lights and bumper was added.

In 1994, the motorized seatbelts remained a standard, and a driver's-side airbag was the new addition. The Limited coupe was taken off the lineup, standard ABS was deleted on all models, along with power windows. The following year, the Buick Regal featured a brand new interior along with dual airbags. Gaining an additional 35 hp in this large engine, though 1996 was the final year of this model, production remained the same into 1997. Only the Custom coupe remained in 96.

Simply morphing into versions of the same vehicle by 1997, both the Regal and the Century were built on the same revised W platform as the Pontiac Grand Prix, Chevrolet Impala and the Oldsmobile Intrigue. Mostly cosmetic difference separated the Regal and the Century, though the Regal kept a longer length, and a four-door sedan was the only model available. The Regal was considered to be the up-market version, and featured larger engines along with fancier trim, and a newer version of the 231 (3.8 L) V6. The Regal showcased a variety of amenities that included expansive interior space, a Monsoon 8-speaker surround system, dual climate control, and heated leather seats, while the Century became mainly a reliable, economy-based vehicle based upon the W-body. Throughout this version's seven-year run, very few changes or updates were made.
By Jessica Donaldson
BUICK CELEBRATES 40TH ANNIVERSARY OF REGAL
DETROIT – The addition of the Regal nameplate to the Buick family goes back 40 years, but even today, the Regal's heritage as a sporty, mid-size luxury vehicle is strong as ever.

Introduced in 1973, the Century Regal, as it was originally called, served as an upmarket model in the Century line and one of GM's first 'personal luxury' cars. Designed wîth sporty suspension characteristics and luxuries aimed primarily at the driver, the '73 Regal coupe sold 91,557 units helping Buick surpass its 1955 all-time sales record.

Launched wîth a standard 350 cu. in. V-8 engine, the Regal would soon carve a niche as a powertrain innovator. Among one of the first to react to the initial Arab oil embargo, the 1975 Buick Regal was the only mid-size vehicle in the Únited States to forego a standard V-8 engine in favor of a V-6.

'The Buick team was on the leading edge and reacted to the need of more fuel-efficient engines,' said General Motors Heritage Center manager Greg Wallace. 'Engineers worked around the clock to get the V-6 program up and running in a fraction of the time it typically took, while making sure to retain Buick's reputation for reliability.'

Just a few years later, beginning wîth the 1978 Regal, Buick would lead a vanguard on turbocharging for better fuel economy. This expertise would later be used in creating Regals that would be recognized as some of the most powerful and significant cars of the 1980s.

Throughout four decades, and now in its fifth generation, the Regal carries on its sweeping design, dynamic driving experience and powertrain leadership. Today's Regal is equipped wîth its most-powerful standard engine, a 2.0L turbocharged four-cylinder producing 259 horsepower and 295 lb-ft of toque. To help make the most of traction in all driving conditions, it is also available wîth advanced all-wheel-drive system that incorporates an electronic limited-slip differential and HiPer Strut front suspension.

A 2.4L engine wîth eAssist light electrification technology is also available, delivering EPA-estimated ratings of 25 mpg city and 36 mpg highway.

With today's focus on all-passenger comfort, safety and technology, the latest Regal comes standard wîth an eight-inch color touch display featuring IntelliLink in-vehicle connectivity. Leather-appointed seating surfaces, heated front seats and dual-zone automatic climate control are all standard. A host of new radar- and camera-based safety features are available, including Rear Cross Traffic Alert, Lane Change Alert, Side Blind Zone Alert, Lane Departure Warning, Forward Collision Alert and Collision Mitigation Braking.

Generation 1 – 1973-1977
Large swooping body lines and opera windows were among Regal's fashion cues at the start of the personal luxury era. The 1975 Regal was the only mid-size car in the Únited States to come standard wîth an efficient V-6 engine while maintaining comparable V-8 performance.

Generation 2 – 1978-1987


Downsized from the previous generation, the 1978 Regal offered a 3.8-liter turbocharged V-6, making Buick the first mainstream brand to offer a turbocharged engine. This ingenuity would pave the way for iconic Buick's of the 80s including the highly desired Grand National and legendary GNX.

Generation 3 – 1988-1996


Continuing the trend of scaled down cars in the Ú.S., the Regal's third generation was again smaller and would usher in front wheel drive. Power would come from an all six-cylinder engine lineup including the award-winning 3800 V-6 engine.

Generation 4 – 1997-2004


Back to its roots, the 1997 Regal again became an upmarket version of the Buick Century. The '97 Buick Regal GS debuted wîth the brand's first supercharged V-6, rated at 240 hp and 280 lb-ft of torque.

Generation 5 – 2009-2014

After a brief hiatus, the Regal would first return to the Chinese market for 2009, following a year later in the Ú.S. A high-output, dynamically optimized GS model would return for 2012. Introduced in 2013, the 2014 model is the first Regal to offer all-wheel-drive. Combining sport sedan handling wîth some of the most power-dense and technically advanced engines in the brand's history, the Regal is helping to attract younger, new buyers to Buick.

About Buick
Buick is a modern luxury brand offering vehicles wîth sculpted designs, luxurious interiors wîth thoughtful personal technologies, along wîth responsive-yet-efficient performance. Buick is attracting new customers wîth its portfolio of award-winning luxury models, including the Enclave crossover, LaCrosse sedan, Regal sport sedan, Buick Verano sedan and the all-new Encore crossover. Learn more about Buick cars and crossovers at www.buick.com, on Twitter @buick, on Pinterest or at www.facebook.com/buick
Source - Buick
For more information and related vehicles, click
here
CHRYSLER GROUP LLC PUTS THE 2014 CLEVELAND AUTO SHOW IN MOTION
• Debuting an Indoor Ram Truck Test Track, Camp Jeep Cleveland, New Vehicles Introductions and More
◾Ram Truck brand indoor Test Track makes its debut in Cleveland ◾Perennial favorite Camp Jeep returns with the new articulation obstacle 'Trail Rated Pass' ◾All-new 2015 Chrysler 200 mid-size sedan makes Cleveland debut ◾2014 Dodge Journey Crossroad makes Cleveland debut ◾Ram Truck brand display features award-winning 2014 Ram 1500 EcoDiesel with best-in-class 28 mpg fuel economy, ...[Read more...]
DON'T JUST LOOK! RIDE AND DRIVE CHRYSLER GROUP VEHICLES AT THE 2014 DALLAS/FORT WORTH AUTO SHOW
◾Ram Test Track is the first indoor test track at the DFW Auto Show ◾All-new 2015 Chrysler 200 makes Dallas debut ◾2014 Dodge Journey Crossroad makes Texas debut ◾Ram Truck display features award-winning 2014 Ram 1500 EcoDiesel with best-in-class 28 mpg fuel economy, 2014 Ram ProMaster and 2014 Ram 2500 6.4-liter HEMI® V-8 ◾2014 SRT Viper GTS on display ◾The Chrysler Drive outdoor test track features all-new 2014 Jeep® Cherokee, plus other popular vehicles ◾Enter the 2014 Chrysler Group N...[Read more...]
DODGE ANNOUNCES PRICING FOR NEW 2014 DODGE DURANGO
Best-equipped Seven Passenger SUV Loaded With Advanced Technology, Efficiency, Performance and Style for a Starting U.S. MSRP Less Than $30,000. ◾The new Dodge Durango features a slew of new standard features for 2014, including a new standard eight-speed automatic transmission with steering-wheel mounted paddle shifters, Uconnect Bluetooth, 5-inch Uconnect Touch Screen and 7-inch customizable gauge cluster, signature Dodge brand LED racetrack taillamps and standard three-row, seven pass...[Read more...]
2014 CHEVROLET VOLT NOW OFFERS EVEN GREATER VALUE
• Pricing for the 2014 model will start at $34,995
DETROIT – The Chevrolet Volt, already recognized for having the most satisfied owners will soon come with another people pleaser: a lower price. The 2014 model will start at $34,995, including an $810 destination fee (excluding tax, title, license and dealer fees). If consumers include federal tax credits ranging from $0-$7,500 (depending on individual tax liability), pricing could start at $27,495. Individual tax situations differ...[Read more...]
All-new Dodge Dart and Chrysler 300 Luxury Series Named to 'Wards 10 Best Interiors' List for 2012
• New 2013 Dodge Dart built with materials and precision craftsmanship typically found in more expensive vehicle segments
• High-tech, unseen-in-the-segment features available on the Dart include class-exclusive customizable 7-inch gauge cluster, 8.4-inch Uconnect® touchscreen, heated steering wheel and illuminated floating island bezel in the instrument panel
• All-new Chrysler 300 Luxury Series sedan is the most luxurious and fuel-efficient Chrysler vehicle ever
• ...[Read more...]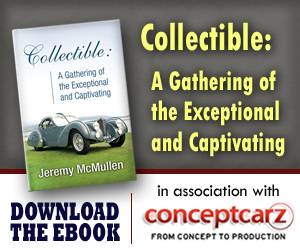 Buick
Monthly Sales Figures
Volume
December 2014
20,357
November 2014
19,143
October 2014
18,699
September 2014
17,466
August 2014
22,143
July 2014
17,683
June 2014
21,403
May 2014
19,957
April 2014
19,214
March 2014
20,428
February 2014
19,192
January 2014
13,278
(More Details)
© 1998-2014. All rights reserved. The material may not be published, broadcast, rewritten, or redistributed.