1920 Dodge Brothers Model 30 news, pictures, specifications, and information

Tweet
The Dodge brothers, Horace and John, produced steam engine parts in Detroit in the late 1900s. They created automobile parts for many of Detroit's fledgling automobile manufactures, including Henry Ford who was one of their larger customers. As partial payment for supplying parts, the Dodge Brothers agreed to become major stockholders in the Ford company. From 1903 until 1913, the company supplied the bulk of Ford's engine and chassis parts. In 1913, they were bout out and received several million dollars.

In 1914, the Dodge Brothers began building their own cars. With appropriate funds, they were able to design and build a very popular and reliable automobile that were price more than the Ford Model T but less than other competitor's vehicles. Sadly, both brothers died during 1920 and in 1928 the company was purchased by the Chrysler Corporation and the vehicle was renamed Dodge in 1930.

Most of the Dodge Brother automobiles were open touring cars or roadsters. This example is a rare Enclosed Coach was one of the first bodies built for Dodge by the Budd Company in Detroit. Most of the Enclosed Coach vehicles (Sedans) were constructed with wood frames. This example is constructed with a welded-steel inner structure.
Horace and John Dodge founded a precision machining company in Detroit in 1900 and quickly found work producing engine and chassis components for Olds Motor Vehicle and Ford Motor Company among others. They were very successful and built a strong reputation for quality. So not surprisingly their decision in 1914 to introduce their first Dodge car, the Model 30, complete with the industry's first all-steel body, 12-volt electrical system and a sliding gear transmission, met with much success. By 1916 they were second in U.S. sales.

With the tragic death of both brothers in 1920, the company passed into the control of investment bankers and was then acquired by Chrysler in 1928. In addition to building complete cars, Dodge also sold chassis with an engine, cowl and fenders for use by custom body builders.

This car is the only example of this style of speedster in existence and its early ownership is unknown. It is equipped with an early 1920s Roots-type supercharger with a pressurized fuel system and auxiliary oil tank. It was discovered as a 'basket case', but complete with the supercharger and gauges.

This car is believed by Dodge experts to be a custom-built speedster rather than a re-bodied car. While the chassis and engine were manufactured in 1920, the car has parts produced as late as 1925. It may have been built by a dodge Brothers dealer as a promotional car.

The car has been carefully restored to its original yellow hue and authentic brass trim.
For more information and related vehicles, click
here
GM STUDENT CORPS EXPANDS TO INCLUDE FLINT
FLINT, Mich. – The GM Student Corps kicked off its second year today, expanding the summer internship program to include a new team of 10 students from Flint Southwestern Classical Academy high school. General Motors made the announcement at the annual meeting of the Flint and Genesee Chamber of Commerce. This year's Student Corps will provide 120 Detroit-area and Flint students from 12 high schools with paid internships and the opportunity to give back to their neighborhoods. Teams...[Read more...]
GM FOUNDATION GRANT SENDS 256 DETROIT CHILDREN TO PRESCHOOL
DETROIT – The General Motors Foundation is making a quality preschool education possible for 256 children in Detroit's most challenged neighborhoods through a $500,000 grant in support of the Education Achievement Authority (EAA) of Michigan. 'Early education is a critical factor in the long-term success of our children. This very generous gift from the GM Foundation will make a huge difference in the lives of our children, and we are very grateful for the support,' Education Achieveme...[Read more...]
2014 Honda Odyssey Arrives At Dealers July 2 Delivering More Value To Customers With Refreshed Styling
06/25/2013 - TORRANCE, Calif. The 2014 Honda Odyssey minivan arrives at Honda dealerships nationwide on July 2, refreshed with a host of powertrain, styling, interior, feature and safety upgrades, all designed to meet the needs of today's family. Key changes to the 2014 Odyssey minivan include the addition of a standard 6-speed automatic transmission on all trims resulting in class-leading fuel-economy ratings, enhanced safety equipment, cleaner front and rear exterior styling, plus revis...[Read more...]
ALL-AMERICAN CAR TO BE CONSERVED BY ALL-AMERICAN RACERS
One of the race cars American racing legend Dan Gurney is most closely associated with is the Ford Mark IV that he and A.J. Foyt took to a historic victory at the 1967 24 Hours of Le Mans. Gurney will get a chance to become even more familiar with the car he helped make famous when his All-American Racers shop in California takes possession of the car's conservation on behalf of Henry Ford Museum, it was announced today. 'I don't think we could have found a better person or better organiza...[Read more...]
Countdown Underway to 30th Anniversary Meadow Brook Concours d'Elegance Weekend
• Bloomfield Hills/Birmingham motoring tour kicks off the weekend
• Automotive Design Forum with representatives from Detroit's Big 3 Automakers provides unique aspect
• RM's Vintage Motor Cars of Meadow Brook auction provides the opportunity to acquire great collector cars
• 30th Anniversary Gala features Motown's 'The Contours'
• From Drag cars to Duesenbergs, Sunday's show field of over 220 cars and motorcycles has something for everyone
In less ...[Read more...]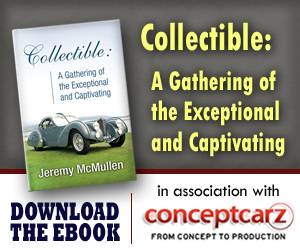 Similarly Priced Vehicles from 1920
Cleveland Model 40 Roadster ($1,385-$1,385)
Ford Model T ($1,000-$2,500)
Chalmers Model 35-C ($1,685-$2,370)
Lexington Series S ($1,885-$2,850)
Paige Model 6-42 ($1,670-$2,395)

Average Auction Sale: $9,240
Dodge Brothers
Monthly Sales Figures
Volume
September 2014
44,020
August 2014
49,895
July 2014
43,118
June 2014
50,314
May 2014
57,923
April 2014
53,463
March 2014
60,575
February 2014
49,744
January 2014
34,905
December 2013
47,689
November 2013
41,506
October 2013
45,314
(More Details)
© 1998-2014. All rights reserved. The material may not be published, broadcast, rewritten, or redistributed.