1920 Dodge Brothers Model 30 news, pictures, specifications, and information

Tweet
The Dodge brothers, Horace and John, produced steam engine parts in Detroit in the late 1900s. They created automobile parts for many of Detroit's fledgling automobile manufactures, including Henry Ford who was one of their larger customers. As partial payment for supplying parts, the Dodge Brothers agreed to become major stockholders in the Ford company. From 1903 until 1913, the company supplied the bulk of Ford's engine and chassis parts. In 1913, they were bout out and received several million dollars.

In 1914, the Dodge Brothers began building their own cars. With appropriate funds, they were able to design and build a very popular and reliable automobile that were price more than the Ford Model T but less than other competitor's vehicles. Sadly, both brothers died during 1920 and in 1928 the company was purchased by the Chrysler Corporation and the vehicle was renamed Dodge in 1930.

Most of the Dodge Brother automobiles were open touring cars or roadsters. This example is a rare Enclosed Coach was one of the first bodies built for Dodge by the Budd Company in Detroit. Most of the Enclosed Coach vehicles (Sedans) were constructed with wood frames. This example is constructed with a welded-steel inner structure.
Horace and John Dodge founded a precision machining company in Detroit in 1900 and quickly found work producing engine and chassis components for Olds Motor Vehicle and Ford Motor Company among others. They were very successful and built a strong reputation for quality. So not surprisingly their decision in 1914 to introduce their first Dodge car, the Model 30, complete with the industry's first all-steel body, 12-volt electrical system and a sliding gear transmission, met with much success. By 1916 they were second in U.S. sales.

With the tragic death of both brothers in 1920, the company passed into the control of investment bankers and was then acquired by Chrysler in 1928. In addition to building complete cars, Dodge also sold chassis with an engine, cowl and fenders for use by custom body builders.

This car is the only example of this style of speedster in existence and its early ownership is unknown. It is equipped with an early 1920s Roots-type supercharger with a pressurized fuel system and auxiliary oil tank. It was discovered as a 'basket case', but complete with the supercharger and gauges.

This car is believed by Dodge experts to be a custom-built speedster rather than a re-bodied car. While the chassis and engine were manufactured in 1920, the car has parts produced as late as 1925. It may have been built by a dodge Brothers dealer as a promotional car.

The car has been carefully restored to its original yellow hue and authentic brass trim.
For more information and related vehicles, click
here
FORD DEARBORN TRUCK PLANT CELEBRATES 10 YEARS OF SUSTAINABLE MANUFACTURING; PREPARES TO BUILD ALL-NEW 2015 FORD F-150
◾Along with Dearborn Truck Plant marking 10 years of sustainable manufacturing and 2.6 million units of Ford F-150 production, Ford Rouge factory tour celebrates its 10th year; a complete tour renovation starts this summer ◾Dearborn Truck Plant upholds Ford's blueprint for sustainability through its living roof and recycling programs; the facility has recycled more than 20 million pounds of cardboard, paper, plastic and wood since its opening ◾Dearborn Truck Plant will begin building the all-n...[Read more...]
FORD MOTOR COMPANY DIRECTOR EMERITUS WILLIAM CLAY FORD DIES AT AGE 88
William Clay Ford, who helped steer Ford Motor Company into the modern era as an employee, director and influential member of the Ford family, died this morning at his home from pneumonia. Mr. Ford, 88, served as Director Emeritus, Ford Motor Company and was the last surviving grandchild of the company's founder, Henry Ford. Mr. Ford served Ford Motor Company for 57 years as an employee and board member, playing a pivotal role in shaping the company for more than half of its 110-year histo...[Read more...]
The Fox Body Mustang: A Return To Form
'Thou shall never do a slantback front end.' That was the commandment from Gene Bordinat, Ford's vice president of design, 'Henry Ford II only wants vertical front ends, and he'll show us the door if we ever try anything like it.' This mantra hung over the early development of the third-generation of Ford's wildly successful Mustang. In 1975 Ford designers began the job of redesigning the iconic pony car for the coming 1980s. The car and country had been through a roller coaster 20-year perio...[Read more...]
Ford Motor Company Fund Opens New Center In Southwest Detroit, Creates Unique Community Hub In Key Neighborhood
◾Ford Motor Company Fund opened a new community center to support the rebuilding of Detroit and a growing neighborhood in the city ◾New Ford Resource and Engagement Center in southwest Detroit is providing a community gathering space for residents to develop new talents, learn new skills and obtain needed services ◾The new center is the focal point of a unique partnership that builds on support from the city of Detroit and brings together divergent organizations in support of a vital community...[Read more...]
Classic Motorcar Holds Grande Salon Auction During Glenmoor Gathering
1912 Edsel Ford Model T Six Cylinder Speedster to Cross the Block CANTON, Ohio - Classic Motorcar Auctions LLC will hold their 3rd annual Grande Salon Auction Sept. 15-16, 2012 during the Glenmoor Gathering event at the historic Glenmoor Country Club in Canton, Ohio. The Grande Salon Auction will feature more than 150 antique, classic and sports cars as well as various automotive memorabilia up for bid. Vehicles will be available for preview on Friday, Sept. 14 from 1-8 p.m. The a...[Read more...]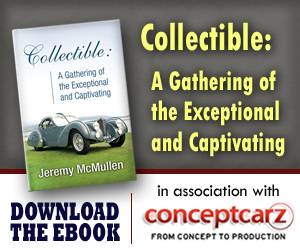 Similarly Priced Vehicles from 1920
Cleveland Model 40 Roadster ($1,385-$1,385)
Ford Model T ($1,000-$2,500)
Chalmers Model 35-C ($1,685-$2,370)
Lexington Series S ($1,885-$2,850)
Paige Model 6-42 ($1,670-$2,395)

Average Auction Sale: $9,240
Dodge Brothers
Monthly Sales Figures
Volume
October 2014
41,512
September 2014
44,020
August 2014
49,895
July 2014
43,118
June 2014
50,314
May 2014
57,923
April 2014
53,463
March 2014
60,575
February 2014
49,744
January 2014
34,905
December 2013
47,689
November 2013
41,506
(More Details)
© 1998-2014. All rights reserved. The material may not be published, broadcast, rewritten, or redistributed.