1920 Dodge Brothers Model 30 news, pictures, specifications, and information

Tweet
The Dodge brothers, Horace and John, produced steam engine parts in Detroit in the late 1900s. They created automobile parts for many of Detroit's fledgling automobile manufactures, including Henry Ford who was one of their larger customers. As partial payment for supplying parts, the Dodge Brothers agreed to become major stockholders in the Ford company. From 1903 until 1913, the company supplied the bulk of Ford's engine and chassis parts. In 1913, they were bout out and received several million dollars.

In 1914, the Dodge Brothers began building their own cars. With appropriate funds, they were able to design and build a very popular and reliable automobile that were price more than the Ford Model T but less than other competitor's vehicles. Sadly, both brothers died during 1920 and in 1928 the company was purchased by the Chrysler Corporation and the vehicle was renamed Dodge in 1930.

Most of the Dodge Brother automobiles were open touring cars or roadsters. This example is a rare Enclosed Coach was one of the first bodies built for Dodge by the Budd Company in Detroit. Most of the Enclosed Coach vehicles (Sedans) were constructed with wood frames. This example is constructed with a welded-steel inner structure.
Horace and John Dodge founded a precision machining company in Detroit in 1900 and quickly found work producing engine and chassis components for Olds Motor Vehicle and Ford Motor Company among others. They were very successful and built a strong reputation for quality. So not surprisingly their decision in 1914 to introduce their first Dodge car, the Model 30, complete with the industry's first all-steel body, 12-volt electrical system and a sliding gear transmission, met with much success. By 1916 they were second in U.S. sales.

With the tragic death of both brothers in 1920, the company passed into the control of investment bankers and was then acquired by Chrysler in 1928. In addition to building complete cars, Dodge also sold chassis with an engine, cowl and fenders for use by custom body builders.

This car is the only example of this style of speedster in existence and its early ownership is unknown. It is equipped with an early 1920s Roots-type supercharger with a pressurized fuel system and auxiliary oil tank. It was discovered as a 'basket case', but complete with the supercharger and gauges.

This car is believed by Dodge experts to be a custom-built speedster rather than a re-bodied car. While the chassis and engine were manufactured in 1920, the car has parts produced as late as 1925. It may have been built by a dodge Brothers dealer as a promotional car.

The car has been carefully restored to its original yellow hue and authentic brass trim.
For more information and related vehicles, click
here
Talkin' 'Bout a Revolution
• A healthy obsession leads Jackie Birdsall and TTC to the forefront of history
The word she keeps using is 'obsessed.' Jackie Birdsall became 'obsessed' with cars when she was a teenager. That made her 'obsessed' with the history of auto icons like Henry Ford and Lee Iacocca. In 2003, she did an internship with Daimler-Chrysler, leading to an 'obsession' with hydrogen fuel cell technology. And now, as an engineer at Toyota Technical Center, Birdsall is 'obsessed' with bringi...[Read more...]
FORD MUSTANG HERO CAR FROM UPCOMING 'NEED FOR SPEED' MOVIE HEADED TO BARRETT-JACKSON AUCTION BLOCK
◾Ford-designed and built custom wide body Mustang used in the new movie 'Need for Speed' will be auctioned for charity ◾All-new 2015 Ford Mustang and 2015 Ford F-150 will be on display at the auction in West Palm Beach, Fla. ◾Ford will offer ride-and-drives at the auction in vehicles from its 2014 lineup; Shelby GT500, Focus ST and Fiesta ST are primed for hot-lap experiences A custom 2014 Ford Mustang GT starring in the new movie, 'Need for Speed,' will be auctioned off for charity by Ford...[Read more...]
CHRYSLER GROUP SHINES A LIGHT ON BREAST CANCER AWARENESS
◾Begins a month-long campaign focusing on the importance of early detection, treatment and prevention ◾Campaign includes a series of awareness seminars and screenings conducted by health plan partners ◾Company will illuminate its headquarters tower and Pentastar pink for a month beginning October 1 October 1, 2013 , Auburn Hills, Mich. - Chrysler Group LLC will launch a month-long campaign to add its voice to the nation-wide effort to raise awareness about the importance of early det...[Read more...]
GREG BIFFLE GIVES FORD MOTOR COMPANY 1,000TH NASCAR VICTORY AFTER WINNING AT MICHIGAN INTERNATIONAL SPEEDWAY
◾Ford Motor Company has won 1,000 NASCAR races in the Sprint Cup, Nationwide and Camping World Truck Series combined. ◾Jim Roper won the very first NASCAR-sanctioned stock car race in a Lincoln when he was deemed the winner at Charlotte on June 19, 1949. ◾Ford Motor Company has won 20 manufacturer titles and 13 driver championships in NASCAR's top three series. DEARBORN, MI, (June 16, 2013) – Henry Ford's win over Alexander Winton on Oct. 10, 1901 in what proved to be his only race a...[Read more...]
Focus Marks Milestones as World's Top-Selling Car and Ford's 350 Millionth Vehicle Produced in 109-Year History
•Ford Focus is best-selling car model in the world for the first half of 2012 •New Focus built today in Thailand marks milestone as 350 millionth vehicle produced in Ford Motor Company's 109-year history •Customers around the world are benefiting from One Ford plan, which is creating the industry's freshest lineup with a full family of vehicles offering leading quality, fuel efficiency, safety, smart design and value Ford Motor Company (NYSE: F) today celebrates the company's 350 milliont...[Read more...]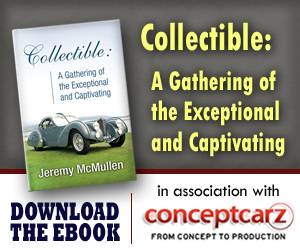 Similarly Priced Vehicles from 1920
Cleveland Model 40 Roadster ($1,385-$1,385)
Ford Model T ($1,000-$2,500)
Chalmers Model 35-C ($1,685-$2,370)
Lexington Series S ($1,885-$2,850)
Paige Model 6-42 ($1,670-$2,395)

Average Auction Sale: $9,240
Dodge Brothers
Monthly Sales Figures
Volume
December 2014
46,578
November 2014
42,108
October 2014
41,512
September 2014
44,020
August 2014
49,895
July 2014
43,118
June 2014
50,314
May 2014
57,923
April 2014
53,463
March 2014
60,575
February 2014
49,744
January 2014
34,905
(More Details)
© 1998-2014. All rights reserved. The material may not be published, broadcast, rewritten, or redistributed.