1920 Dodge Brothers Model 30 news, pictures, specifications, and information

Tweet
The Dodge brothers, Horace and John, produced steam engine parts in Detroit in the late 1900s. They created automobile parts for many of Detroit's fledgling automobile manufactures, including Henry Ford who was one of their larger customers. As partial payment for supplying parts, the Dodge Brothers agreed to become major stockholders in the Ford company. From 1903 until 1913, the company supplied the bulk of Ford's engine and chassis parts. In 1913, they were bout out and received several million dollars.

In 1914, the Dodge Brothers began building their own cars. With appropriate funds, they were able to design and build a very popular and reliable automobile that were price more than the Ford Model T but less than other competitor's vehicles. Sadly, both brothers died during 1920 and in 1928 the company was purchased by the Chrysler Corporation and the vehicle was renamed Dodge in 1930.

Most of the Dodge Brother automobiles were open touring cars or roadsters. This example is a rare Enclosed Coach was one of the first bodies built for Dodge by the Budd Company in Detroit. Most of the Enclosed Coach vehicles (Sedans) were constructed with wood frames. This example is constructed with a welded-steel inner structure.
Horace and John Dodge founded a precision machining company in Detroit in 1900 and quickly found work producing engine and chassis components for Olds Motor Vehicle and Ford Motor Company among others. They were very successful and built a strong reputation for quality. So not surprisingly their decision in 1914 to introduce their first Dodge car, the Model 30, complete with the industry's first all-steel body, 12-volt electrical system and a sliding gear transmission, met with much success. By 1916 they were second in U.S. sales.

With the tragic death of both brothers in 1920, the company passed into the control of investment bankers and was then acquired by Chrysler in 1928. In addition to building complete cars, Dodge also sold chassis with an engine, cowl and fenders for use by custom body builders.

This car is the only example of this style of speedster in existence and its early ownership is unknown. It is equipped with an early 1920s Roots-type supercharger with a pressurized fuel system and auxiliary oil tank. It was discovered as a 'basket case', but complete with the supercharger and gauges.

This car is believed by Dodge experts to be a custom-built speedster rather than a re-bodied car. While the chassis and engine were manufactured in 1920, the car has parts produced as late as 1925. It may have been built by a dodge Brothers dealer as a promotional car.

The car has been carefully restored to its original yellow hue and authentic brass trim.
For more information and related vehicles, click
here
'NEED FOR SPEED' MUSTANG AND FIRST PRODUCTION 2015 CORVETTE Z06 SET TO CROSS THE BLOCK AT BARRETT-JACKSON'S 12TH ANNUAL PALM BEACH AUCTION
PALM BEACH, FLA. (March , 2014) – Barrett-Jackson, The World's Greatest Collector Car Auctions™, is excited to announce the return of its renowned Palm Beach auction, taking place April 11-13, 2014 at the South Florida Fairgrounds. This year's auction showcases an outstanding line-up of vehicles for charity, including: •The 2014 Ford Mustang prominently featured in the 'Need For Speed' movie to benefit the Henry Ford Health System • The first production 2015 Chevrolet Corvette Z06 w...[Read more...]
GM GETS STEAMY WITH DETROIT RENEWABLE ENERGY
DETROIT – General Motors and Detroit Renewable Energy today announced a renewable energy project to turn solid municipal waste from Metro Detroit into process steam that will be used to heat and cool portions of GM's Detroit-Hamtramck assembly plant. When the project is operational, 58 percent of the plant's energy needs will come from renewable energy, making Detroit-Hamtramck the top GM facility in the world by percentage of renewable energy used. 'We have 107 landfill-free facili...[Read more...]
HERTZ OPTIMIZES TRAVEL EXPERIENCE IN AND OUT OF CAR WITH UPDATES TO AWARD-WINNING NEVERLOST® GPS
Enhancements Include Partnership with Waterkeeper Alliance to Offer 'Swim Guide' with Real-Time Beach Water Quality Data and Five New Mobile City Guides PARK RIDGE, N.J. and PLANO, Texas, May 30, 2013 - The Hertz Corporation (NYSE: HTZ) and Navigation Solutions, a wholly-owned subsidiary of Hertz, today announce the newest innovations to the acclaimed Hertz NeverLost® travel planning tools, creating an easier way for users to plan trips and explore cities. Among the enhancements, Hertz...[Read more...]
FULL STEAM AHEAD FOR HISTORICS
• Stanley Steamer takes centre stage for spring sale
Brooklands will provide the backdrop for the ultimate MPV – built long before the category was even invented – when a 1917 20hp Stanley Mountain Wagon crosses the 'block' on Saturday March 9th for Historics' spring sale. Having sold their dry plate photographic business to Eastman Kodak, twin brothers Francis E. Stanley and Freelan O. Stanley decided to set up the Stanley Motor Carriage Company in order to manufacture steam powe...[Read more...]
Automotive Hall of Fame Inductees Named
Awards to be Presented in Conjunction with the Concours d'Elegance of America The Automotive Hall of Fame will present its annual induction and awards ceremony on Thursday, July 26, 2012 as one of the week-long Concours d'Elegance of America events. It will be held at The Inn at St. John's in Plymouth, Michigan. Both the Concours d'Elegance of America and the Automotive Hall of Fame celebrate the heritage and history of Detroit. The show highlights the evolution of the automobile's...[Read more...]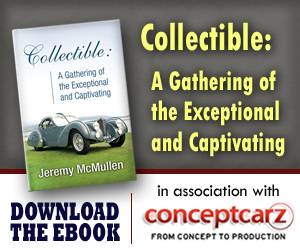 Similarly Priced Vehicles from 1920
Cleveland Model 40 Roadster ($1,385-$1,385)
Ford Model T ($1,000-$2,500)
Chalmers Model 35-C ($1,685-$2,370)
Lexington Series S ($1,885-$2,850)
Paige Model 6-42 ($1,670-$2,395)

Average Auction Sale: $9,240
Dodge Brothers
Monthly Sales Figures
Volume
June 2014
50,314
May 2014
57,923
April 2014
53,463
March 2014
60,575
February 2014
49,744
January 2014
34,905
December 2013
47,689
November 2013
41,506
October 2013
45,314
September 2013
48,576
August 2013
52,858
July 2013
41,986
(More Details)
© 1998-2014. All rights reserved. The material may not be published, broadcast, rewritten, or redistributed.