1987 Maserati BiTurbo news, pictures, specifications, and information

Tweet
The Maserati Bi-Turbo, as the name implies, was powered by a two-liter V6 engine with two turbochargers and a luxurious interior. It was designed by Pierangelo Andreani, an engineer from the DeTomaso team. The design was influenced (somewhat) by Giugiaro's design of the newer Quattroporte III as can be observed on the front fascia.

The versions destined for export were given a 2.5-liter V6. The aluminum 90-degree, single overhead camshaft V6 engine was roughly based on the 2.0L Merak engine, itself based on the earlier V8 Formula One Maserati engines, designed by Giulio Alfieri. In carbureted, 2.5-liter form, the engine produced 185 horsepower and 208 lb/ft of torque in North American guise and slightly more in other versions.

This Maserati Spyder has spent many years in a Swiss collection. The odometer shows just 44,000km and is finished in red with a tan interior.

In 2012, the car was offered for sale at Coys 'Legende et Passion' Monaco sale where it was estimated to sell for €18.000 - €25.000.
By Daniel Vaughan | Jul 2012
The Maserati Biturbo was produced from 1981 through 1991. It was powered by a 2.5-liter V6 engine that had two turbochargers attached, thus its name. The car was true to the Maserati heritage, providing luxurious accommodations in a sporty package.

The SOHC V6 engine was based on the 2.0-liter Merak engine and mounted at a 90-degree angle. The export version of the car originally had a 2.5-liter V6; after 1989 the displacement was enlarged to 2.8-liters. The 2.5-liter engine produced 185 horsepower in the United States trim, and more in other markets. The 2.8-liter engine, introduced in 1989, offered 225 horsepower for North American and an astonishing 250 horsepower for Europe.

Sales of the Bi-Turbo were strong for the marque, selling about 40,000 examples world-wide. A few examples were entered in the British Touring Car Championship though they had little success. Their fate was no better in the European Touring Car Championship or the World Touring Car Championship.
By Daniel Vaughan | Jul 2008
To most car enthusiasts, especially ones from America, the word 'Biturbo' refers only to a single model by the company Maserati. This is one of the greatest automotive fallacies. In reality, the Biturbo was much more than the entry-level Maser brought to the States for 1984. The Biturbo was an entire generation of Maserati, a whole chapter in the marque's tumultuous and often controversial history. While often derided as the cheap, boxy Maserati of the 1980's, the Biturbo was really a full range of exciting cars with explosive personalities. From coupes to sedans to convertibles, there was a Biturbo to satisfy anyone's tastes.

Maserati , now in the hands of Fiat, had changed owners several times already before falling under the guidance of Alejandro De Tomaso in 1975. De Tomaso, an entrepreneur and owner of the exotic Italian car company bearing his name, knew a great deal about the car business when he acquired Maserati from its previous owner, Citroen. De Tomaso saw the potential of a volume-production Maser, and by 1978 he had decided to take the company in a new direction with an all-new, twin-turbocharged model to be offered with a competitive price tag.

Prototypes were being tested by 1980, and in 1982 a production version was offered for sale in Europe. The Biturbo reached the U.S. in 1984. These new cars quickly developed a bad reputation, especially in the U.S., due to severe reliability problems. Volume production was a bold new step for Maserati, so the problems were to be expected. Typical teething issues plagued the cars for the first few years of production. The Biturbo continued to evolve regardless of early gremlins, and in Europe the model branched out and prospered. It was offered in many body styles with a wide array of features.

Unfortunately, the reputation for poor build quality established in the U.S. haunted the Biturbo's American buyers. The Biturbo sold poorly in the States, and as years went by it became largely ignored despite great improvements in design and execution. Sales were so dismal that Maserati was driven out of the U.S. altogether after 1991, never to return again until 2002 with the new Coupe and Spyder.

The U.S.-spec Biturbo began life in 1984 with a 2.5 liter, 18-valve V6 with a turbocharger for each cylinder bank. A single 2-barrel Weber carburetor topped off the engine. Though it had been introduced in Europe with a 2.0 liter V6 whose lineage could be traced back to the mid-engined Merak, only the 2.5 liter could ever be purchased in America.

This made the standard U.S. Biturbo a very quick car. Producing 185hp, it had a good power-to-weight ratio and could hit 60 in about 7 seconds, a very respectable time for its day. The Biturbo's power delivery was somewhat uncontrollable. Despite the use of two small turbos instead of one large unit, the early cars had serious turbo lag. If the turbos spooled-up suddenly while driving through a corner, the Biturbo was liable to become an expensive collection of scattered Italian debris. Of course, that also meant that the Biturbo was an absolute blast to drive. Its tail-happiness and turbo lag made it a difficult car to maneuver, but once mastered the small Masers were fast and rewarding.

For 1985, the higher performance Biturbo E was offered. It produced 205hp and a mammoth 260lb-ft of torque. With its two-tone paint, new wheels, and lower stance, the Biturbo E looked menacing and more like a true Maserati. In 1986, no Biturbo coupe was offered at all. For that year, only the newly-introduced Spyder (convertible) and 425 (sedan) could be bought. Water-cooled turbos were also introduced, making for improved reliability as compared to the oil-cooled units they replaced. The coupe was back for 1987, and fuel injection was added. Moving closer to De Tomaso's dream of a well-engineered and mass-produced Maserati, the Biturbo had just become a thoroughly modern car with a full range of body styles.

Though no new Biturbos were sold in the States for 1988, 1989 brought a freshened car with more displacement and many new features. In an attempt to save its reputation, Maserati dropped the Biturbo name. There was the Spyder convertible, 228 coupe, and 430 sedan. Even this effort couldn't save the company's ruined U.S. sales, though. Biturbos soldiered on with downright pathetic sales until after 1991 when, following a year when Maserati sold only 12 cars to U.S. customers, the company pulled out of the U.S.

To most Americans, it would seem that the Biturbo ruined Maserati. After all, it was that very car that sold so poorly here that the company was forced to withdraw from the market. Ask any European or knowledgeable Maserati enthusiast, though, and you'll get a very different answer. The Biturbo saved Maserati. In Europe, during Maserati's dormant decade in the U.S., the Biturbo flourished. It continued to sell, and it continued to evolve into more and more potent forms. Exotic bodies were added to a competent chassis, and cars like the turbo-V8 Shamal were based off of the already proven platform. Fiat's 1993 takeover pushed for greater and greater development of the Biturbo cars. Eventually, the company had regained enough steam to start anew once again. The 3200GT that followed the last of the Biturbo generation's cars was a radical departure whose arrival put Maserati on a path towards profit and towards an eventual return to the long gone U.S. market.

The Biturbo is faced with low values today, which makes it very attainable for a car with such exotic engineering and with such a famous nameplate. The Spyders are still worth a lot thanks to desirable bodies built by the illustrious Italian design house Zagato, but the Coupes can be picked up for unthinkably low prices. No matter where you stand on the controversial styling, all of these machines come with Italian sophistication and one of the finest interiors to be fitted to an automobile for their time. Quirks aside, Biturbo owners should be proud. After all, they get to drive the car that saved one of the finest and most respected marques to ever come out of Italy.

This article was made possible by www.maserati-alfieri.co.uk, a site with a wealth of information on all Maserati models. It is an invaluable resource to any Maserati fan. Also, the site http://home.att.net/'mabc/ provided much information specific to the U.S.-spec Biturbos.
By Evan Acuña
For more information and related vehicles, click
here
1958 British Grand Prix: A Brit Finally Triumphs at Silverstone
By the start of the 1958 Formula One season there had been two British victories at the home grand prix. However, the post-war home of the British round of the World Championship was yet to be conquered by a native driver. Only Aintree had served British euphoria. However, that would change on the 19th of July courtesy of Peter Collins. In the minds of the British, the greatest victory to that point in Formula One history, at least in the British Grand Prix, had come in 1957 when Stirling Mos...[Read more...]
1958 Monaco Grand Prix: An Unlikely Frenchman Steals the Show…Again
In 1955, perhaps the most unlikely of drivers would survive the attrition and the beckoning Monaco harbor to claim his only victory in Formula One. Some three years later, and more unlikely than ever to even win a second race at any circuit, the same Frenchman would steal the crown jewel to become just the second man in Formula One history to earn two or more victories on the streets of the principality. Maurice Trintignant's victory in the chaotic and drama-filled 1955 Monaco Grand Prix was...[Read more...]
Impressive Porsche Debut For Sébastien Ogier In Monaco
Not only is he quick on the gravel roads of this world, but also on the racetrack: Volkswagen Rally driver Sébastien Ogier thrilled the crowds with a fine performance on his guest appearance in the Porsche Mobil 1 Supercup in Monaco. The Frenchman, who leads the FIA World Rally Championship, finished an impressive 13th out of 26 on his racetrack debut. The race, which formed part of the Formula One weekend, was won by Sean Edwards (both 'Team Allyouneed Project 1'). Record World Rally Champion S...[Read more...]
2013 Monaco Grand Prix - Preview
Formula One's most famous race, the Monaco Grand Prix, takes place around the streets of the principality on Sunday 26 May for the 71st time. ◾ Just three of the past 30 Monaco Grands Prix have been won by a car starting outside the top three ◾ The race has a very high 80% risk of Safety Car intervention with a total of 14 Safety Car periods in the past ten years ◾ Last year's race featured just 25 pit stops for tyres, the second lowest figure of the entire season (after Austin, 24 stops) ...[Read more...]
1958 Moroccan Grand Prix: British All the Way
After years of frustration, and well past his life-expectancy, Mike Hawthorn would be on the verge of his first World Championship. This was more than likely Hawthorn's last and best hope at a World Championship title. Just one last race, and a fellow Brit, would separate Hawthorn from his World Championship. Emotionally, Hawthorn was done. The last few seasons had seen Hawthorn fail to experience anywhere near the level of success he had even in his rookie year of 1952. In 1952, with an unde...[Read more...]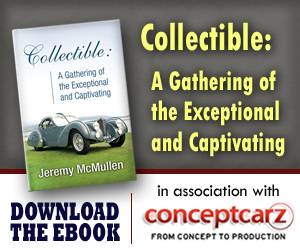 Maserati
Monthly Sales Figures
Volume
June 2014
966
May 2014
1,144
April 2014
964
March 2014
963
January 2014
567
November 2013
910
October 2013
623
September 2013
379
August 2013
326
July 2013
267
May 2013
226
April 2013
204
(More Details)
© 1998-2014. All rights reserved. The material may not be published, broadcast, rewritten, or redistributed.