1986 Pontiac Fiero news, pictures, specifications, and information

Tweet
The Pontiac Fiero was produced for only a short time, lasting from 1984 through 1988. It was based on the Pontiac Banshee Concept inspired by John DeLorean. The design was courtesy of Hulki Aldikacti, from an outside firm called Entech, who created a small, two-door coupe with a mid-engine layout. It was dubbed the 'Fiero' which is an Italian word meaning 'proud'. This name was chosen because it was one of the first mid-engine production vehicle to be produced by Detroit's big-three. An example of an earlier attempt was the Chevrolet Corvair.

The mid-engine design is always a radical and exotic configuration; it was given this setup to improve the vehicles aerodynamics and give it proper weight distribution. The results were impressive, with the car having excellent handing and performance. Mounted transversely in the engine bay was a 2.5-liter four-cylinder engine which provided fuel economy that could rival other cars of its day. With the proper setup and four-speed manual gearbox, the car could achieve 40 mpg on the highway. With the 3-speed THM-125 automatic gearbox the MPG dropped to 32, which is still very impressive. The vehicles weighed just under 2600 pounds and had a wheelbase that measured a short 93.4 inches. Length was just 160.3-inches, meaning there was little room for cargo. It was a sports car that had performance characteristics, impressive fuel economy, and styling that resembled other exotic sports cars of the day, all at a fraction of the cost.

Much of the vehicles suspension, powertrain, and drivetrain were shared with other GM production vehicles, such as the Citation and Chevette. The chassis was a space-frame setup with Chevrolet Chevette steering, suspension and brakes. The body was created from Enduraflex plastic body panels with only four paint colors offered at any one time.

In 1984, the Fiero was given the honor of pacing the Indy 500.

By using components from other production vehicles, it could be produced more efficiently and at a lower cost. It also meant that its performance was only slightly better than other GM cars. Enthusiasts expected more, due to its mid-engine layout and exotic styling. As requests for an improved version of the Fiero began pouring in, and the oil embargo was a thing of the past, GM granted their request by introduced the GT model in 1985. It was a vastly improved vehicle, with a port-injected V6 engine and nearly 45 more horsepower, an increase of over 50-percent, than its four-cylinder counterpart. In the proceeding years, other aspects of the Fiero GT were upgraded, including the suspension and brakes in 1988, and the addition of a rear spoiler and ground affects.

When production ended after 1988, sales were still strong. GM was worried about sales declining sharply in the years to come and the mid-engined, two-seater sports car market to come to a close, so production ceased. During the five-years of production, 370,168 examples were produced.
By Daniel Vaughan | Sep 2007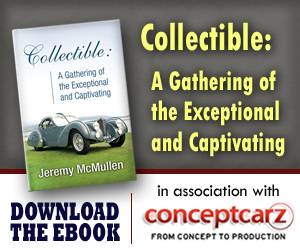 © 1998-2014. All rights reserved. The material may not be published, broadcast, rewritten, or redistributed.