1963 Studebaker Gran Turismo Hawk news, pictures, specifications, and information

Tweet
The 1962 Studebaker GT Hawk appeared to be an all-new, high-style personal car in the Thunderbird class. In reality, it was an unusually creative facelift of an aging design done on a shoe-string budget in the Brooks Stevens design studios.

Starting with the 1961 Hawk, Stevens lopped off the dated tailfins, added a Thunderbird-like roof cap, and applied a Continental-like beltline molding. The result: 1962 style on a platform that went way back to the 1953 'Loewy Coupe.'

The 1963 edition shown is the ultimate expression of GT Hawk power and luxury. This all-original, 40,000 mile car is one of only 160 built with the Avanti Supercharger R2 'Jet Thrust' engine/4-speed manual transmission combination. Other options include the 'Hill Holder,' power disc brakes and the 'Twin Traction' locking rear differential.
| | |
| --- | --- |
| | V8 Hardtop |
The Raymond Loewy designed Studebaker Coupes were introduced in 1963 and became the Hawk series from 1956 to 1961. In 1962, designer Brooks Stevens redesigned the Hawk in the European style. The new Gran Turismo Hawk was produced for three years. 1963 production was 4,634 units. Equipment includes a tachometer, front power disk brakes, power steering, twin traction rear axle, and a Flight-O-Matic transmission. The price was $3,866.

The Gran Turismo is powered by a 289 cubic-inch V8 with a four-barrel carburetor and develops 240 horsepower.
Studebaker hired designer Brooks Stevens to redesign the Hawk for 1962. He was given a shoe-string budget and was faced with the uncertainty surrounding the company's fortunes. Stevens was able to modernize Raymond Loewy's original design in striking fashion, rounding off the rear of the car and replacing its softly arcing roofline with a squared-off roof inspired by the Ford Thunderbird. For 1963, the design remained virtually unchanged. It another attempt to increase the new Hawk's appeal, Studebaker began offering the Avanti 289 cubic-inch V8 in both normally aspirated and supercharged versions and a new Super Hawk braking and handling package that included front and rear anti-roll bars, rear radius rods, heavy-duty springs, power steering and power front disc brakes.

This particular example is unrestored example that has been given a repaint in the original Ermine White. It is one of 56 early production 1963 GT Hawks special ordered to Super Hawk specifications before the model was technically available from the factory. It was specially built for actor Alan Young, and currently retains its matching-numbers R1 289/240 HP Jet-Thrust Avanti V-8 engine, which is teamed with a heavy-duty Flight-O-Matic transmission and Twin Traction limited-slip rear end. It has its original Red vinyl interior equipped with factory Climatizer air conditioning, full gauges and a 6000 RPM tachometer.
By Daniel Vaughan | Dec 2014
From 1962 through 1964 Studebaker produced the Gran Turismo Hawk, also known as the GT Hawk. The GT Hawk was an iteration of the Hawk series which had begun with the Golden Hawk in 1956. The styling was performed by Brooks Stevens using the prior Hawk cars as a starting point. The hood was retained while the radiator and grille borrowed inspiration from Mercedes-Benz. The GT Hawks was a marriage of both European and American styling and influences. The rear end was similar to that of a Lincoln while the roofline closely resembled a Ford Thunderbird. The result was a modern car that was both smooth and aerodynamic. It was sold in the US and other countries, such as Great Britain and Australia. In the US, sales were slow, with only 8,388 examples being produced in its inaugural year. 947 were produced for other countries during that year. This would be its strongest year, as sell fell to 4,009 for 1962, plus an additional 625 for export. Only 1,484 US examples were produced in 1964 and 283 for export.

Many areas of the vehicles were designed to be inexpensive to produce. The rear window was flat and recessed; the underpinnings and chassis of the car were nearly identical to prior Hawks. The engine bay could accept a variety of Studebaker engines which could be matted to a three-speed manual, four-speed or Flight-O-Matic automatic gearbox. The engines ranged from a 4.7-liter V8 engine that produced just over 210 horsepower to a supercharged 5-liter engine that produced over 330 horsepower. The cars low weight and front disc brakes made it a solid performance machine.

Minor styling improvements were made for 1963. The rectangular parking lights were replaced with round units. The side of the dash were wood grain which made it similar in appearance to the rest of the instruments. Changes followed in 1964 such as a 'Studebaker Hawk' nameplate appearing on the trunk lid. The grille was again updated, now having a Hawk emblem in the center of the grille. A circle-S ornament could also be found on the grille shell. The top was a half-vinyl-covered roof which had been part of Stevens original designs but never made it into production in prior models. Wheel covers, similar to the other Studebaker models, were added. A silver-threaded cloth upholstery was added to the list of options, and for the first time, AM/FM radio could be ordered on the GT Turismo.
By Daniel Vaughan | Sep 2007
BREMBO TO CELEBRATE A REMARKABLE YEAR OF GROWTH, PRODUCTS AND TECHNOLOGY AT SEMA
PLYMOUTH, Mich., Oct. 30, 2014 – Brembo will celebrate a remarkable year of growth, products and advanced disc technology at the 2014 SEMA Show in Las Vegas on Nov. 4-7, 2014. After celebrating the grand opening in June of its newly expanded $115 million manufacturing facility in Homer, Mich., the Company recently announced plans to break ground on a new cast-iron foundry: a $100 million investment located adjacent to its Homer plant. This investment will continue Brembo's global stra...[Read more...]
Mille Miglia 2014: strong showing by Mercedes-Benz Classic pays homage to historic successes in thousand-mile race
•The Mille Miglia victories of 1931 and 1955 are highlights of 120 years of Mercedes-Benz motorsport history •Exclusive compressor-sports car models SS and SSLK and 300 SL racing and production sports cars dominate strong showing of Mercedes-Benz •The 'Mercedes-Benz Tribute to Mille Miglia' for the first time gives further classic cars access to the route. Stuttgart – A strong contingent of exclusive classics from Mercedes-Benz Classic will be lining up in May 2014 to drive the M...[Read more...]
LA AUTO SHOW CONFIRMS 22 WORLD DEBUTS FOR 2013 SHOW
56 Total Debuts to be Unveiled at Nearly 30 News Conferences Across Three Press Days ◾World debut list more than doubles as automakers choose LA for significant premieres ◾Mercedes-Benz to bring four world debuts, while Porsche confirms two world debuts in addition to Macan ◾Global introductions also expected from BMW, Chevrolet, Jaguar, Nissan, Subaru, Toyota and more ◾Major luxury, performance, green, tech, and concept announcements ◾First of three Press Days focused on technology ...[Read more...]
BMW GROUP REPORTS HIGHEST SALES EVER IN FIRST SIX MONTHS
◾Sales increase by 6.0% to 954,521 vehicles in the first half year ◾184,489 Group vehicles delivered in June, an increase of 6.9% ◾Robertson: Headwinds prevail in some European markets Munich. BMW Group achieved its highest sales for the first six months of the year, with a total of 954,521 vehicles delivered worldwide, an increase of 6.0% over the same period last year (prev. yr. 900,566). Sales in June also reached an all-time high with 184,489 vehicles sold worldwide last month, an incre...[Read more...]
NISSAN CONFIRMS NEW, HIGHER-PERFORMANCE GT-R NISMO MODEL
•Extensive experience with GT-R race cars will inspire NISMO to create the ultimate GT-R for the road YOKOHAMA, Japan – NISMO is planning to work its magic on the famed Nissan GT-R as the flagship of a new range of performance models. Nissan Motor Co., Ltd announced today that NISMO, its dedicated global performance road car and motorsports arm, is developing a new, higher-powered road version of the iconic Nissan GT-R. The GT-R NISMO will be the third NISMO-badged model to ...[Read more...]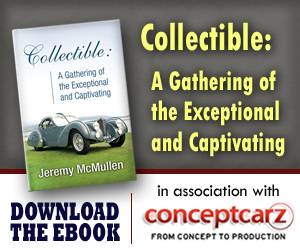 © 1998-2014. All rights reserved. The material may not be published, broadcast, rewritten, or redistributed.