Image credits: © Jeep.
2010 Jeep Lower Forty news, pictures, specifications, and information

Tweet
Mopar Jeep Lower Forty Image Vehicle: An Extreme Trail Rig with 40-inch Tires
The Jeep 'Lower Forty' takes the Jeep Wrangler platform to a new extreme. The vehicle is equipped wîth massive 40-inch x 13.5-inch tires mounted on Mopar's 20-inch forged-aluminum wheels. Mopar added aggressive wheels and tires to a stock, two-door Jeep Wrangler Rubicon without the use of a suspension lift. The team's goal was to achieve added ground clearance without dramatically altering the vehicle's center of gravity. The team removed copious amounts of body metal in order to provide room for 40-inch meats. Three inches are chopped from the windshield frame and a 10-degree rake is added.

Custom front and rear fender flares are 1-inch wider and are located 4 inches higher than a stock Jeep Wrangler. A new one-piece carbon-fiber hood wîth a Jeep CJ-like power dome and an all-new drop-down tailgate stamped wîth the 'Jeep' logo are added to complete the exterior design.

On the interior, an all-new roll cage is neatly integrated into the body tub and tied directly into the frame rails. A custom made bikini top from Bestop keeps drivers in the shade. The spare tire is relocated to the cargo floor and a custom cargo rack, supplied by Poly Performance, holds extra gear. Once all body modifications were completed, the exterior received a fresh coat of Red Eye No. 3 paint, a custom color developed by Mopar.

Custom touches throughout the interior include a color-matched center console and instrument panel. Seats are re-covered wîth Mopar's Katzkin leather package in a two-tone scheme. Replacing the carpet is a durable, spray-in truck-bed liner. Rugged Mopar floor mats complete the thémé.

Mechanical upgrades came directly out of the Mopar catalog. The Jeep 'Lower Forty' features an all-new 5.7-liter HEMI® V-8 engine and a Getrag 238 six-speed manual transmission. (posted on conceptcarz.com) Powertrain installations were handled by Burnsville Off-Road using an AEV 5.7-liter HEMI V-8 conversion kit.

The Mopar-supplied Dana 44 front axle and a Dana 60 rear axle, fitted wîth 5.38 gears and ARB air lockers, were assembled by Dynatrac and revalved Bilstein shocks maintain vehicle stability on rough terrain.

Chrysler Group LLC to Showcase Four Mopar Image Vehicles at 2009 SEMA Show
A 556-horsepower Dodge Challenger, a Jeep® Wrangler that transforms into a mobile campsite, a luxury Dodge Ram 1500 and a go-anywhere, do-anything extreme Jeep Wrangler wîth 40-inch tires. It must be SEMA season.

Four Mopar-customized vehicles will steal the show next month at the Specialty Equipment Market Association (SEMA) show in Las Vegas. Mopar's in-house team of creative customizers developed a slew of high-performance image vehicles that feature the brand's innovative performance parts and accessories.

'Our Mopar vehicles demonstrate this company's passion and enthusiasm for the automotive aftermarket,' said Pietro Gorlier, President and Chief Executive Officer – Mopar Service, Parts and Customer Care, Chrysler Group LLC. 'We will gauge reaction to these vehicles and explore new directions as we develop Mopar performance parts and accessories for our vehicles.'

'The aftermarket is not an after-thought in our design studio,' said Ralph Gilles, President and CEO--Dodge Car Brand and Senior Vice President--Product Design, Chrysler Group LLC. 'Our vehicles are designed and built by the same passionate automotive enthusiasts within our company who are designing and engineering new Mopar parts and accessories for vehicles in our product pipeline.'

Led by Mark Allen, Head of Jeep Design, Chrysler Group LLC, the Mopar design team developed four head-turning vehicles for next month's SEMA show.
Source - Jeep
MOPAR GOES ALL-IN WITH FLEET OF CUSTOMIZED SEMA SHOW RIDES
◾The 15,000-square-foot Mopar Specialty Equipment Market Association (SEMA) Show display will feature Chrysler, Jeep®, Dodge, Ram and FIAT brand vehicles personalized with Mopar products ◾Hundreds of existing and prototype Mopar parts and accessories also will be showcased at the Las Vegas Convention Center ◾Dodge brings a high-powered collection of concepts and production performance vehicles, including the Dodge Viper ACR Concept, Dodge Dart R/T Concept and Dodge Challenger T/A Concept, as...[Read more...]
Jeep® And MOPAR Brands Reveal Six New Concept Vehicles For 48Th Annual Moab Easter Jeep Safari
◾Jeep Wrangler Level Red is a nod to the most challenging off-road trails ◾Jeep Wrangler MOJO gets Wrangler Level Red off-road gear, with 37-inch tires, shortened bumpers, winch and higher-clearance fenders ◾Jeep Wrangler Maximum Performance created for hard-core enthusiasts who seek the ultimate in power and capability ◾Jeep Cherokee Adventurer delivers Trailhawk capability with added utility and cargo convenience for the trail ◾Jeep Cherokee Dakar is the most extreme Cherokee ever ◾Jeep G...[Read more...]
JEEP® WRANGLER NAMED SEMA'S 'HOTTEST 4X4-SUV' FOR FOURTH CONSECUTIVE YEAR
Jeep® Wrangler Named SEMA's 'Hottest 4x4-SUV' for Fourth Consecutive Year; Mopar Announces New Jeep Performance Parts and Accessories ◾Jeep® Wrangler recognized as 'Hottest 4x4-SUV' for fourth consecutive year at SEMA ◾New Mopar performance parts and accessories for the Jeep Wrangler have been added to the catalog of more than 300 already available Las Vegas - The Jeep® Wrangler was recognized as the 'Hottest 4x4-SUV' for a fourth consecutive year at the 2013 Specialty Equipme...[Read more...]
KATZKIN'S FOCUS ON DESIGN CONTINUES TO DRIVE EXPRESSIVE LINE OF CUSTOM AUTOMOTIVE LEATHER
MONTEBELLO, Calif., October 30, 2013 – For Katzkin, the global leader in automotive interior transformation, the key to the company's more than 25 years of leadership success is its belief that empowering consumers with excellent design choices will provide the best interior solutions possible. Katzkin will be showcasing that philosophy during the 2013 SEMA Show at its booth (#12139) in the North Hall of the Las Vegas Convention Center, November 5-8, 2013. More than 90 additional Katzkin ...[Read more...]
CHRYSLER GROUP LLC REVEALS MOPAR-MODIFIED SHOW VEHICLES AHEAD OF 2013 SEMA SHOW
Mopar Flashes Creative Muscle ◾Twenty customized Chrysler Group LLC show vehicles to be exhibited in 15,300 square-foot SEMA Show display ◾Exhibit to highlight hundreds of Mopar performance parts and Jeep® Performance Parts from the Mopar Off-Road Division ◾Ram Sun Chaser show vehicle features makeshift shower kit and 'Flip-Up' seatback tailgate bench ◾Jeep Cherokee Trail Carver carries a unique concept roof-rack basket design to store off-road gear ◾Fiat 500L Adventurer takes new fi...[Read more...]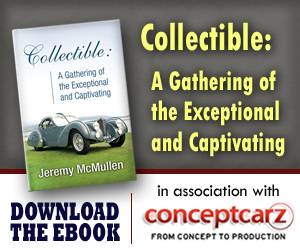 Jeep
Monthly Sales Figures
Volume
December 2014
63,274
November 2014
57,489
October 2014
55,198
September 2014
55,231
August 2014
68,766
July 2014
59,588
June 2014
57,006
May 2014
70,203
April 2014
59,754
March 2014
57,983
February 2014
45,946
January 2014
41,910
(More Details)
© 1998-2014. All rights reserved. The material may not be published, broadcast, rewritten, or redistributed.