Image credits: © Infiniti.
2011 Infiniti M35 Hybrid news, pictures, specifications, and information

Tweet
Infiniti Confirms M35 Hybrid Production
Infiniti today confirmed that its first production hybrid vehicle will be part of the recently announced line of 2011 Infiniti M luxury performance sedans, which are scheduled to go on sale in spring 2010 at Infiniti dealers nationwide. The Infiniti M35 hybrid is expected to arrive about 12 months later as a 2012 model. It is Infiniti's first hybrid in its 20-year existence, as well as the cleanest and most economical car in Infiniti's history.

Realizing the high performance/low emissions promise of the recent Infiniti Essence concept car, the M35 Hybrid has been designed and engineered to add to, not take away from, the driving experience, a key part of any Infiniti's appeal. The M35 Hybrid is based on the all-new M, which itself picks up styling cues from Essence, the show-stopper that made its debut at the Geneva Auto Show early in 2009.

The M35 Hybrid maintains a high performance luxury sedan profile, overlaying it wîth the fuel economy and CO2 emissions of a smaller car, while delivering driving flair to please any enthusiast – complete wîth charismatic V6 and rear-wheel drive handling.


Infiniti's hybrid system, developed solely within Infiniti's parent group, is a single electric motor/twin clutch arrangement. Innovatively, the first clutch is installed between the naturally aspirated 3.5-liter V6 and the electric motor. The result of this configuration, where all components act on a single prop shaft to the rear differential, is a consistent driving feel under all conditions wîth linear performance and the 'direct responses' that the engineers sought.

The electric motor acts as both propulsion unit, boosting the V6 in 'power assist' mode when maximum acceleration is required, and also as a generator. Along wîth charging the battery in the normal way, the motor recovers energy otherwise lost during deceleration and braking.


Vital Stats
Engine : 3.5 L., 6-cylinder


---
The M Hybrid can also run solely on its electric motor in certain driving conditions, furthering fuel efficiency and optimizing energy usage across the widest possible range of driving conditions. Details of driving range, performance and transmission will be released later.
As expected of Infiniti, several new technologies are introduced in the new M35 Hybrid, including a 'laminated' lithium-ion (Li-ion) battery pack that is the same size as conventional batteries but offers twice the power. Lamination enhances the pack's cooling performance, while temperature stability is further improved by the use of manganese positive electrodes. An end result of this is exceptional battery reliability.

The M35 Hybrid joins conventional engine-equipped 2011 M versions – including a new high-performance diesel V6 for Western Europe – as the first Ms to be sold across all of Infiniti's world markets, currently 33 countries. All of the new-generation Infiniti M models are on target to beat their predecessors on fuel consumption and emissions – despite across-the-board performance improvements – thanks to a range of efficiency-enhancing measures.
Source - Infiniti
Infiniti at the Los Angeles Auto Show
A new power player is set to join the Los Angeles scene on November 18th as the 2012 Infiniti M Hybrid makes its North American debut at the Los Angeles International Auto Show. The M Hybrid, based on the popular Infiniti M sedan, promises V8 performance wîth 4-cylinder fuel economy – without compromising driving excitement or trunk space. It will be available at Infiniti retailers nationwide in spring 2011.

Infiniti will also showcase the new Infiniti G25 Sedan, which joins the G Line in September. The 2011 G25 Sedan shares the same dynamic exterior, interior and chassis as the G37 Sedan, but wîth a smaller displacement engine. The 2.5-liter DOHC 24-valve V6 produces 218 horsepower and 187 lb-ft of torque. It will have a starting Manufacturer's Suggested Retail Price* (MSRP) of $30,950 ÚSD.

In addition, Infiniti will display the new 2011 Infiniti Performance Line G Coupe, prior to its December on-sale date. The IPL G Coupe, the first vehicle in the new Infiniti Performance Line, features a 348-horspower 3.7-liter V6, sport-tuned suspension and exclusive sport exterior and interior treatments.
Source - Infiniti
For more information and related vehicles, click
here
INFINITI ANNOUNCES U.S. PRICING FOR EXPANDED 2015 Q70 LINEUP
◾New extended wheelbase Infiniti Q70L is priced just $1,500 USD above Q70 standard wheelbase model ◾Premium Package content added as complimentary on Q70 3.7-liter V6-equipped models ◾2015 Infiniti Q70 lineup now features nine distinct choices, including rear-wheel drive, all-wheel drive and 3.7-liter V6, 5.6-liter V8 and advanced 3.5-liter hybrid powertrains ◾U.S. sales begin later this month FRANKLIN, Tenn. – Infiniti today announced pricing for the 2015 Infiniti Q70, Q70 Hybrid a...[Read more...]
THE CAR THAT NEVER FORGETS
HONG KONG – The Infiniti Q50 is a car with a great memory for names. And faces, and seat positions, and cabin temperatures and routes home…even whether the driver prefers an ABC or a QWERTY keyboard. Depending on model, Infiniti's all-new premium vehicle will not just welcome the driver aboard by name, it can even display photographs of friends and family on one of the car's dual touch-screens. On sale later this year and priced from $36,700, the Infiniti Q50 takes the idea of a car with a me...[Read more...]
THE 2014 NISSAN LINEUP: CHARTING THE CHANGES
Following a banner 2013 model year that saw the introduction of all-new generations of the Nissan Altima, Nissan Sentra and Nissan Pathfinder, the parade of innovative all-new designs continues for 2014. Leading the way is the right-sized Nissan NV200 Compact Cargo commercial van (on sale now), the stylish entry-level Nissan Versa Note hatchback (on sale now) and the next-generation Nissan Rogue compact SUV (coming late 2013). Also, the previously announced Pathfinder Hybrid model joins the P...[Read more...]
STEERING A SAFER PATH
HONG KONG – Drivers of Infiniti's all-new mid-size premium car will be the first to benefit from electronic steer-by-wire technology, inspired by latest jet aircraft technology, when the Q50 hits the roads later in 2013. Direct Adaptive Steering, standard on certain models in the Q50 range, will for the first time allow drivers behind the wheel to choose how that wheel feels in their hands. The steer-by-wire technology is a key ingredient in making the Q50 one of the most dynamic an...[Read more...]
ALL-NEW 2014 INFINITI Q50 ARRIVES AT U.S. DEALERS ON AUG. 5 WITH STRONG PRE-SALE MOMENTUM
NASHVILLE, Tenn. – Infiniti today announced that deliveries of the much-anticipated 2014 Infiniti Q50 luxury sports sedan will begin on Monday, Aug. 5 at Infiniti retailers nationwide. The dramatic new Q50 features distinctive design, engaging performance, world's first technologies and unmatched levels of connectivity and personalization. It is offered with a choice of 328-horsepower 3.7-liter V6 or 360 net horsepower 3.5-liter Hybrid models. Starting prices* have been announced at $3...[Read more...]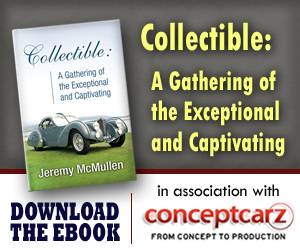 Infiniti
Monthly Sales Figures
Volume
December 2014
12,007
November 2014
11,398
October 2014
9,045
September 2014
7,837
August 2014
9,164
July 2014
8,538
June 2014
8,574
May 2014
10,376
April 2014
9,170
March 2014
12,494
February 2014
9,729
January 2014
8,998
(More Details)
© 1998-2014. All rights reserved. The material may not be published, broadcast, rewritten, or redistributed.