Image credits: © Chevrolet. GM Corp
1955 Chevrolet Bel Air news, pictures, specifications, and information

Tweet
| | | | |
| --- | --- | --- | --- |
| | | | Six Cylinder Two-Door Nomad Wagon |
Chevrolet's renaissance occurred in 1955 when the company shifted its focus to the youth market rather than mom's 'grocery-getters' cars. The Chevrolet Nomad was introduced mid-year 1955 as part of Chevrolet's top series Bel Air lineup.

The 1955 Chevrolet Nomad was a freshly-styled two-door, hardtop station wagon. It featured a ribbed roof, slanted 'B' pillars, vertical chrome tailgate bars, a chrome spear on the front fenders and doors and a wraparound back window.

This 1955 Nomad is powered by Chevrolet's 265 cubic-inch, 162 horsepower, overhead V-8 that was introduced in 1955. Thanks to Chevrolet's new design, model year production sky-rocketed to over 1.7 million - of new - the highest priced Chevrolet in the 1955 line-up.
For 1955, Chevrolet introduced a new 'small block V8', a new 12 volt system, new brakes, and a new 'Glide Ride' suspension system. The 'Motoramic' styling featured a wrap-around windshield and a profile three inches lower than its predecessor. There were over 1.7 million Chevrolets built in 1955.

This 1955 Chevrolet Bel Air Nomad was offered for sale at the 2007 RM Auctions held in Amelia Island, Florida. It was offered without reserve and estimated to sell between $40,000 - $60,000. The car is equipped with a 265 cubic-inch overhead valve V8 engine capable of producing over 160 horsepower. There is a Powerglide two-speed automatic gearbox and four-wheel drum brakes.

The Nomad was added to the Chevrolet line-up mid-year and shared many styling cues in the front from its siblings. In the rear, the Nomad was unique. It also commanded the most money; more than any other production Chevrolets at the time. The base sticker price was $2,571 which was about $260 more than the Bel Air Convertible.

The Nomad had a two-door wagon configuration and finished in attractive, exclusive, two-tone colors. There were slanted B-pillars and a wrap around rear window. Other styling features segregated it from its siblings. Mechanically, the Nomad was identical to the other model lines.

The first owner of this vehicle was a San Diego, California resident. It was later purchased by a collector from Fresno and later sold again. This car has been recently repainted to its coral and gray two-tone original color combination. The chrome accent pieces have also been recently restored to new condition.

The car was ordered with such optional equipment as power steering, power windows, power brakes, and power seats. It is one of only 8,386 Nomads created.

At auction, the car found its next owner, selling for $57,750.
By Daniel Vaughan | Nov 2010
| | | | |
| --- | --- | --- | --- |
| | | | Six Cylinder Two-Door Nomad Wagon |
This 1955 Chevrolet Nomad is powered by a 265 cubic-inch V8 engine which is mated to an automatic transmission. It is painted in Gypsy red and Shoreline beige (Code 615). The interior is matching red & beige. Options and accessories included on this car are power steering, oil bath, two-tone paint scheme, power brakes, electric wipers, and Radial white wall tires. Since new it has been treated to a ground-up restoration and was brought back to stock, factory-spec condition.
By Daniel Vaughan | May 2008
Every potential and available option was included as standard on the Bel Air. It was a package filled with comfort, convenience and styling. Closed body styles were given carpeting as standard. On the Bel Air Sport Coupe the chrome-ribbed headliner was standard, as were the selection of upholstery fabrics, gold Bel Air script, and horizontal chrome strips on the sides of the front fender and doors. There were a variety of colors to select from in 1955 in both sold and two-tone styles.

Only ten percent of the buyers selected the Convertible Bel Air which has made them among the most desirable, rare, and collectable of all Bel Air bodystyles. This 1955 Chevrolet Bel Air Convertible was offered for sale at the 2007 RM Auctions held at Meadow Brook. It is powered by an overhead valve V8 engine that displaces 265 cubic-inches and is capable of producing 180 horsepower. There is a two-speed Powerglide automatic gearbox and four-wheel drum brakes. The elegant body rests comfortably on a 115-inch wheelbase. There are power brakes, power top, and the optional power package. It has been treated to a restoration which included an overhaul of the engine. It has the sought-after Wonderbar radio, the optional chrome package, proper carpet saver mats, and period correct literature and sales brochures. At auction it was estimated to sell between $65,000 - $85,000. Bidding reached $55,000 but was unable to satisfy the vehicles reserve. It left the auction unsold.
By Daniel Vaughan | Aug 2007
| | | | |
| --- | --- | --- | --- |
| | | | Six Cylinder Two-Door Nomad Wagon |
The concept of a 2-door station wagon was first showcased by General Motors at the 1954 Motorama, with the Corvette Nomad show car. Crowds loved the unusual 2-door wagon and as a result, Harley Earl assigned Carl Renner to redesign the Bel Air wagon for 1955. The result was the fantastic Chevrolet Nomad, which featured distinctive 'B' pillars supporting a ribbed hardtop. The Nomad was Chevy's most expensive car in 1955 at $2571.
What does the upcoming Indianapolis 500 have in common wîth the same race in 1955? Both races at the historic Indianapolis Motor Speedway were paced by a Chevrolet wîth a GM small-block V-8 engine. The link between the two pace vehicles bears special significance because the GM small-block V-8 celebrates its 50th anniversary this year.

T.H. Keating, a former Chevrolet Division general manager, paced the same race in a 1955 Chevrolet Bel Air on May 30, 1955. That Chevy was powered by the first version of the GM small-block V-8 engine ever produced, wîth a displacement of 265 cubic inches and rated at 180 horsepower at 4,600 rpm.
Source - GM
| | | |
| --- | --- | --- |
| | | Six Cylinder Convertible |
This 1955 Chevrolet Bel-Air has a 265 Power Pack V8 engine and an automatic transmission. It is painted in Coral & Ivory and has a Grey & Ivory interior. It has many options and accessories including power brakes, white wall tires, oil filter, rocker mouldings, electric wipers, gas door guard, reverse lights, stone shield, power top, Wonderbar radio, and power steering. It has been the subject of a complete body-off frame ground-up restoration and is currently in factory-spec condition.
By Daniel Vaughan | May 2008
| | | | |
| --- | --- | --- | --- |
| | | | Six Cylinder Two-Door Hardtop |
This is an original, unrestored, one-owner car with 48,000 original miles. It has all available options including air conditioning.

1955 was the first year for the V8 engine by Chevrolet. The press called the Bel Air Sport Coupe 'an excellent example of smart profile styling.' Clare M. MacKichon was head of the Chevrolet Design Studio when the 1955 was introduced.
| | |
| --- | --- |
| | Six Cylinder Convertible |
This was the first year for the newly designed V8 engine including new fresh styling that set sales records for 1955. With the new design, sales jumped to 750,000 cars with 41,300 being convertibles. The new V8 engine had a bore of 3.75 and a 3-inch stroke for 265 cubic-inches.

This automobile has Power Pack (4-barrel carburetor and dual exhaust) for 202 horsepower. The restoration was completed in 2003.
In the 1950's, singer Dinah Shore was urging Americans to 'See the USA in a Chevrolet' and there probably wasn't a better way to do that than in a Bel Air convertible.

The Bel Air was Chevrolet's top-of-the-line series for 1955. It featured an elegant trim package that set it apart from the less expensive Chevrolet series.

The Bel Air was powered by Chevrolet's 265 cubic-inch, overhead valve V-8 motor that developed 123 horsepower but was increased to 180 horsepower with the power pack option, which is installed on this model.
From 1950 through 1952 Chevrolet hardtops in the Deluxe model line were dubbed the 'Bel Air'. It took a few more years before it would become its own distinct series. In 1953, the Bel Air became its own model and was applied to Chevrolet's top-of-the-line model range. By 1955, the cars were offered with an optional V8 engine which greatly improved the cars performance.

In 1953 Chevrolet had three new models and 17 body styles to select from. This was the company's widest range of offerings in its history. The introduction of the Chevrolet was stirring press for the company, but so was the Bel Air, considered the company's Crown Jewel.

The Bel Air Series consisted of a two and four-door sedan, sport coupe, and a convertible coupe. Everything that was standard on the lower priced series was standard on the Bel Air, plus so much more including comfort, convenience and styling options. There was a one-piece curved windshield which added superb visibility. The luggage compartment was massive and the 115-inch wheelbase provided plenty of interior room for its occupants. The 115-horsepower Blue-Flame six-cylinder engine was new and the most powerful engine in Chevrolet's history.

In 1954, the Bel Air was launched as a 1955 model and brought with it a fresh new, elegant look for Chevrolet. With bold features that included hooded headlights, tailfins, wrap-around windshield, and rear fender skirts, the Bel Air was able to out-style the competition. The base engine was a six-cylinder, 115 horsepower power-plant. At a base price of $1095, it was a bargain. It is considered America's first low-priced 'hardtop coupe'. The most famous of the Bel Air engine options was the 283 cubic-inch V-8 small-block, with Ramjet Fuel injection. It delivered one horsepower per cubic inch, a first for production cars. Along with style, the Bel Air was a fast machine. Chevrolet quickly ascertained a reputation for building performance vehicles.

A full-width grill, redesigned front and rear fenders, gas cap behind the left taillight, larger rectangular parking lights, and sweeping side trim were just a few of the changes that set the 1956 Chevrolet apart from the 1955, which had taken the country by storm with its all new body re-design.

For the performance-minded public, the 1956 Chevrolet offered three 265 cubic-inch Turbo-Fire V-8 engine options: base 170 hp, 205 hp 4 bbl and the 225 hp dual 4 bbl.

Chevrolet produced 1,574,740 cars in the 1956 model year, of which 41,268 were Belair Convertibles. The 3,320 pound car cost $2,443 with the base V-8. You could literally load your new Chevy with factory options and accessories and stay under $3,000.

In 1957, the Bel Air grew in length by 2-1/2 inches and received a wider and taller grille. Additional options became available including two-tone interior, power convertible top, shoulder harnesses, tinted glass, seat belts, tissue dispenser, and ventilated seat pads.

In total, there were seven body styles to select from. In 1957, a two-page Chevrolet magazine ad proclaimed that 'Chevy puts the purr in performance'. This Bel Air Convertible, with the optional 245 HP 283 CID small block V-8 equipped with two four barrel carburetors, would certainly deliver on the promise made by the ad copy noted above, delivering a hearty purr from its dual exhausts.

Over the years these popular cars became an icon for the entire generation and they have gone on to become one of the most desirable and collectable post war cars of all. 47,000 Bel Air convertibles were produced in the 1957 model year.

The Chevrolet models grew in length in 1958 and increased in size. The Chevrolet Impala became their top-of-the-line model, followed by the middle-range Bel Air. The front end featured a broad grill with quad headlights.

By the later part of the 1960s, the Chevrolet Bel Air moved into the territory of a fleet vehicle. It was a basic machine built on Chevrolet's large platform and outfitted with few thrills or options. It was a good car though it lacked the prestige of times gone by.

The 1964 Chevrolet Be Air (Series 1600) was Chevrolet's mid-priced line between the basic Biscayne and the Impala.

The Biscayne was discontinued after 1972 and the Bel Air was moved into its place, becoming Chevrolet's low-level model. Production in the United States continued until 1975 though production continued in Canada until 1981.
By Daniel Vaughan | Dec 2007
For more information and related vehicles, click
here
America's Iconic Corvette/Corvette Racing's Tommy Milner Take Center Stage
From August 16-18, the Rolex Monterey Motorsports Reunion will pay tribute to the enduring legacy of the all-American Chevrolet Corvette, which stunned the auto world at its debut at the 1953 Motorama Auto Show in New York City. Now 60 years later, at Mazda Raceway Laguna Seca where historic automobile racing premiers as the only track-action competition during the Monterey Peninsula's annual Classic Car Week, the Corvette will star as the event's special marque, with seven generations of the m...[Read more...]
BUICK TURNS 110: 11 HIGHLIGHTS OF 11 DECADES
Buick vehicles today are built in state-of-the-art facilities around the world. The Enclave luxury crossover's Lansing Delta Township plant was the industry's first LEED Gold-certified manufacturing facility. The brand has evolved in many ways since 1903, when the first Buick was hand-built in a small barn behind David Dunbar Buick's Detroit home. Here are 11 top highlights from Buick's first 11 decades: • Through the end of 2012, Buick has sold more than 43 million vehicles. That's the equiv...[Read more...]
Corvette Shines in the Big Apple
All-new Corvette Stingray comes to New York City 60 years to the day after Motorama debut 2013-01-16 Sixty years ago tomorrow, spectators lined New York City's posh Park Avenue, waiting to get a glimpse of the ground-breaking Chevrolet Corvette on display at the General Motors' Motorama show. On Thursday, the Corvette will be back in The Big Apple, marking the historic milestone with the all-new 2014 Chevrolet Corvette Stingray. The all-new Corvette Stingray debuted earlier...[Read more...]
CADILLAC CONCEPT CARS STAR at AMELIA CONCOURS d'ELEGANCE
There are limited production cars, there are rare cars and there are concept cars that never find their way to the showroom. A fleet of Cadillac's rare and mythic Motorama and Detroit Auto Show Concept Cars will take to the field at the 18th Annual Amelia Island Concours d'Elegance on Sunday March 10, 2013. Created under the supervision of GM's legendary styling chief, Harley Earl, the Cadillac Concept cars of the 'Fifties were created as the stars of GM's Motorama shows. All are blood anc...[Read more...]
GM Design: 85 Years of Making Art That Moves You
As GM Design celebrates its 85th birthday this month, the 1,900 men and women in GM's 10 global design centers are focused on the future, united in their vision to entice consumers to fall in love and see vehicles as they do: art that moves you. 'Our global team is united around its passion for designing vehicles that make an emotional connection with customers,' said Ed Welburn, GM vice president, Global Design. 'What was true 85 years ago is still true today: A designer's role is to create...[Read more...]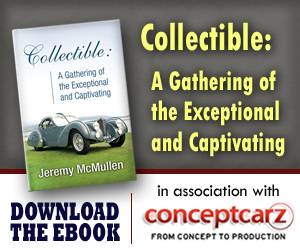 Chevrolet
Monthly Sales Figures
Volume
December 2014
184,938
November 2014
149,673
October 2014
155,965
September 2014
153,873
August 2014
185,930
July 2014
175,155
June 2014
188,567
May 2014
205,010
April 2014
181,648
March 2014
179,681
February 2014
153,913
January 2014
119,089
(More Details)
© 1998-2014. All rights reserved. The material may not be published, broadcast, rewritten, or redistributed.