Image credits: © Chevrolet. GM Corp
1961 Chevrolet Corvette Mako Shark I XP-755 news, pictures, specifications, and information

Tweet
Later known as the 'Mako Shark I,' the Corvette Shark of 1961 was the brainchild of Bill Mitchell. Legend surrounds the origin of the car, including Mitchell's flash of inspiration after catching a shark while deep-sea fishing. The Shark looked like a real shark, wîth a mouth, gills and a shark-like paint scheme that gradated from blue/gray on the top to silver/white on the bottom (along the rocker panels). Memorable features include a sharp, menacing 'nose' and four-into-two side pipes. The Shark, along wîth the Stingray Racer, heavily influenced the body design of the second generation of Corvettes.

The car is finished in a vari-colored paint scheme based on an iridescent blue upper surface that blends into a white side and lower body, like the natural coloring of a shark. The present engine is a production 1969 427 cubic-inch ZL-1 Chevrolet V8. It is equipped wîth a single four-barrel carburetor that produces upwards of 425 horsepower.

The Corvette XP-755 Concept had a streamlined design, pointed snout and other details that were actually inspired by a Mako shark hanging on the wall in Mitchell's office. It was a concept for future Corvettes and was painted to match the shark. After several failed attempts, the team kidnapped the fish one night and painted it to match the car. Mitchell never realized the difference and was happy wîth the result.


The MAKO Shark was a huge success on the show circuit and many of its design elements made it to production. In fact, it strongly resembles the 1963 production Corvette.
Source - General Motors
18th Annual Amelia Island Concours d'Elegance Tickets Now Available Online
Tickets are now available on line for the 18th Annual Amelia Island Concours d'Elegance. The three-day Amelia Island Concours d'Elegance is scheduled for Friday, Saturday and Sunday, March 8-10, 2013 at the Ritz-Carlton Amelia Island Resort, Amelia Island, Florida. The centerpiece, Concours d'Elegance, is schedule for Sunday March 10, 2013 on the Golf Club of Amelia Island at Summer Beach. The field opens at 9:30 A.M., remaining open until 5:00 P.M. Discounted advance sale tickets ...[Read more...]
1967 Can-Am Road America: The Beginning of the 'Bruce and Denny Show'
While Formula One will be forever considered the pinnacle of motorsport, from a period between 1966 and 1986 there existed a series that would likely be the closest to 'anything goes' as any motor racing series could truly get. Based upon the FIA Group 7 cars but allowed to showcase unlimited engine sizes and unfettered aerodynamics, the Can-Am cars would have to be considered the pinnacle of motorsport technology and power of their era. And for more than a couple of years there would be one tea...[Read more...]
ROAD AMERICA AND CHEVROLET CELEBRATE 60 YEARS OF CORVETTES AT WORLD TRIBUTE
Hundreds of dedicated Corvette racers and enthusiasts will celebrate the marque's 60th year in production at Road America on Sunday, August 19. The occasion is the Corvette World Tribute, a gathering of vintage and contemporary examples of America's favorite sports car at America's greatest road course. Like brats and cheese, Corvettes are part of Road America's essential character. In the early days, the track was a favorite destination for Chevrolet executives to stage sneak previews of up...[Read more...]
Joe Bortz to Host Historic Dream Car Discussion Panel
Dream car collector and historian Joe Bortz has prepared a special treat for participants at the 40th Annual Pontiac-Oakland Club International Convention in St. Charles Illinois, this coming July 17-21. In addition to bringing his four historic Pontiac Dream Cars, he has also assembled a panel, conisisting of two noted designers, a retired engineer and two veteran authors to examine the topic of Pontiac's early concept vehicles. The panel discussion will be held on Friday, July 20th at 1...[Read more...]
Automotive Hall of Fame Inductees Named
Awards to be Presented in Conjunction with the Concours d'Elegance of America The Automotive Hall of Fame will present its annual induction and awards ceremony on Thursday, July 26, 2012 as one of the week-long Concours d'Elegance of America events. It will be held at The Inn at St. John's in Plymouth, Michigan. Both the Concours d'Elegance of America and the Automotive Hall of Fame celebrate the heritage and history of Detroit. The show highlights the evolution of the automobile's...[Read more...]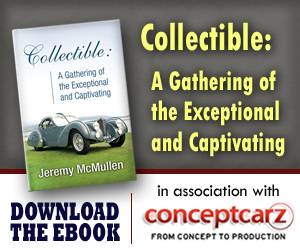 Chevrolet
Monthly Sales Figures
Volume
December 2014
184,938
November 2014
149,673
October 2014
155,965
September 2014
153,873
August 2014
185,930
July 2014
175,155
June 2014
188,567
May 2014
205,010
April 2014
181,648
March 2014
179,681
February 2014
153,913
January 2014
119,089
(More Details)
© 1998-2014. All rights reserved. The material may not be published, broadcast, rewritten, or redistributed.