Image credits: © Chevrolet. GM Corp
2000 Chevrolet Cavalier news, pictures, specifications, and information

Tweet
WHAT'S NEW AND HIGHLIGHTS
Interior
Redesigned instrument panel cluster
High accuracy instrument panel gauges
Center console wîth three front cup holders and two cup holders in the armrest for rear passengers
Coin holder, cassette and CD storage in console
Illuminated automatic transmission shift indicator in center console
Radio is relocated above the HVAC controls for improved ergonomics
Radio has increased power output to 50 watts (80 watts on uplevel dual playback compact disc and cassette systems)
Redesigned radio face plate and controls
Ashtray and cigarette lighter available as a dealer-installed accessory
Air conditioning becomes standard on all models
Recall odometer and radio displays without ignition 'on'
Low fuel and high coolant temperature warning through the check gauges telltale
Radio Data System (RDS) wîth auto clock synchronization available wîth uplevel radio systems
Automatic radio theft system wîth flashing LED (up-level system)
Delayed Radio Operation feature provides continuous radio play when ignition is turned-off until driver door is open or after ten minutes elapsed time
Available dual-play cassette and compact disc player
Available value-priced compact disc player.
Exterior


Body-color painted fascias on all models
Clear lens headlamp design wîth improved illumination relative to previous model
New exterior colors: Dark Colorado Green Metallic and Últra Silver Metallic
14'' and 15'' wheel covers
15'' and 16'' aluminum wheels
Z24 rear spoiler features a more aggressive appearance
New exterior badging.
Source - Chevrolet
MANY NEW FEATURES ENHANCE 2000 CAVALIER
Chevrolet Cavalier receives a fresh new look for the 2000 model year along wîth a number of exterior, interior, mechanical and electrical enhancements.

'The more you know about Cavalier, the better it looks,' said Steve Wagg, Chevrolet Cavalier brand manager. 'We're enhancing the look and features of Cavalier to help it maintain its number one status for General Motors as the corporation's best-selling car line for 12 of the last 16 years.'

For 2000, Cavalier models include a Coupe, Sedan, LS Sedan, Z24 Coupe and Z24 Convertible.

Chevy consumer research reveals that Cavalier owners take pride in the exterior styling of their cars. So Chevy designers enhanced the Cavalier look for the 2000 model year wîth new body-color fascias on all models, attractive new taillamps and forward-lighting headlamp lenses. Other new exterior enhancements include:

• 14- and 15-inch wheel covers

• 15- and 16-inch aluminum wheels

• Z24 rear spoiler wîth more aggressive appearance than previous model

• Hood and decklid Chevrolet 'bowtie' badges.

Two new colors have been added for 2000 as well: Dark Colorado Green Metallic and Últra Silver Metallic.

Cavalier's passenger environment has been improved wîth a number of thoughtful enhancements that make for more comfortable traveling. Features like a new instrument cluster, wîth high accuracy gauges, and an illuminated automatic shift indicator plate in the center console make it easy for the driver to monitor vital vehicle readings.

For 2000, Cavalier has a new line of radios. On the uplevel sound system, Radio Data System (RDS) technology is a standard feature. This new technology permits traffic and weather bulletins to interrupt radio, cassette and CD programming so important information won't be missed. Also, at the push of a button, it can switch the radio's clock to the correct time when changing time zones. All radios in Cavalier have thoughtfully been relocated above the HVAC controls for improved ergonomics and have increased power by 20 watts per channel.

Other new audio features include:

Automatic radio theft-deterrent system wîth flashing LED (light-emitting diode) on the uplevel system
New delayed radio operation continues to play the radio until the driver door is opened or ten minutes after the vehicle's ignition is turned off
Optional dual-play cassette and CD player.
It seems a car can never have enough cup holders, that's why Cavalier engineers designed three cup holders into the new center console (one of which is removable and can accommodate today's 'super-size' drinks) and two in the rear-seat armrest. The new center console also features a convenient coin holder and designated slots for audio cassettes and CD storage.

Functionally, a new standard antilock braking system has been incorporated to provide smoother operation when needed. A new manual transmission and shifter has a more precise shift feel and a smoother shift into reverse. And both Cavalier engines — the standard 2.2 liter L4 and optional 2.4 liter twin cam — have new Multec II fuel injectors for improved driveability, emissions and reliability. Traction Control is also available wîth the four-speed automatic transmission. (posted on conceptcarz.com)

Electrical changes include a new content theft security alarm system packaged wîth the optional Remote Keyless Entry and power door locks. The new remote key fob includes a panic button, which blows the horn and flashes the interior domelight and exterior Daytime Running Lamps (DRL). Alockout protection feature, on vehicles wîth power door locks, prevents accidental lockout when the key is in the ignition.

Along wîth young, first-time buyers, Cavalier largely attracts women buyers who make up nearly 70 percent of its buyers. Safety is generally an important consideration for these individuals when shopping for a new vehicle. Cavalier meets that need wîth many standard safety and security features, including:

Four-wheel, antilock braking system (ABS)
Dual air bags*
Daytime Running Lamps (DRL)
Reinforced safety-cage construction
Child security rear-door locks (Sedan only)
Adjustable upper safety belt anchors
Power window lockout (Sedan only)
Battery-rundown protection
PASSlock® II theft-deterrent system
Theatre lighting.
A few other standard features on 2000 Cavalier include:

Air conditioning
Rear window defogger
Breakaway outside rearview mirrors, platinum-tip spark plugs that last up to 100,000 miles† and extended-life coolant that does not need to be changed for five years or 150,000 miles†.
Chevy Cavalier Convertible by BCBG Max Azria

The Chevy Cavalier Convertible styled by BCBG's Max Azria is a one-of-a-kind concept vehicle that reflects the designer's 'Bon Chic, Bon Genre' (good style, good attitude), sleek and simple design sensibility. It features a brushed-nickel exterior paint treatment and a white, Corvette-quality convertible top. Inside, white leather seats, a dashboard and carpet in graphite tones, and a satin-nickel finish on the gearshift create the feel of an ultimate cruising convertible. Retro rear wheel skirts complete the BCBG Cavalier Convertible's contemporary, yet timeless, look.

Designing the Cavalier was both a rewarding and educational experience for Azria. 'I was surprised to see the design process GM uses for cars is exactly the same as the one we use for garments. So, I approached designing the Cavalier in the same way Ido my designs:by getting to know my customer and studying what she wants.'

Steve Wagg, Cavalier brand manager, said Azria is an ideal fit for the car. 'Cavalier drivers are very style-conscious and trendsetting,' said Wagg. 'Max is one of the major trendsetters in American fashion. He encompasses all that is modern.'

*Always use safety belts and proper child restraints, even wîth air bags. Children are safer when properly secured in a rear seat. See the owner's manual for more safety information.
†Maintenance needs vary wîth different uses and driving conditions. See owner's manual for more information.
Source - Chevrolet
With a mission that has always held strong to the desire of being GM's value leader in the mainstream of the American car market, Chevrolet has continued to live up to this despite foreign brands that threaten to intrude upon this goal.

One of the most popular vehicles in the U.S. and Canada during 1981 and 82, the Chevrolet Cavalier has successfully continued in production all the way through 2005. Sold for much less than the Honda Civic, the Cavalier was eventually retired as a comparably affordable compact vehicle. Chevy's version of the compact GM J platform, the Cavalier was originally designed with an aim towards quality imports like the Honda Accord.

Hailed as the most successful of Chevrolet's long line of vehicles, the Cavalier was designed with the aim of combating the invasion of compact imported vehicles. The front wheel drive Cavalier was responsible for prosperously expanding Chevrolet's share of small vehicles.

In the U.K. the J-platform was utilized on the Vauxhall-badged version of the Opel Ascona C. All five U.S. divisions of GM, as well as in Germany, Australia and Britain offered the J-cars. Manufactured in Lordstown, Ohio, the Cavaliers have also been produced in Wisconsin, Michigan, Janesville, Lansing and Ramos Arizpe, Coahuila, Mexio.

The Monza, which was available as either a 3-door hatchback, 2-door coupe or a 3-door wagon, was replaced by the Cavalier. In charge of capturing the majority of domestic compact sales, the Cavalier even aided in upping lagging sales of the Nova replacement, the mid-size Citation. The Cavalier was featured in 2-door coupe, 4-door station wagon, 4-door sedan and eventually a 2-door convertible.

Over the years, car enthusiasts have complained and criticized over the quality control of the Cavalier, along with the interior design and the aging platform. Unfortunately having a reputation for poor crash test rating on the third generation models, this still did not impact the strong sales of the Chevy Cavalier.

Upon its release, the first generation Cavalier was discovered to be even more conventional in its time than the Vega. The 1982 Cavalier featured simple unibody with suspension that consisted of MacPherson struts in the front and a simple beam axle in the back on coil springs. A relatively small car in comparison with others of the era, the Cavalier had a 101.2 inch wheelbase and was a length of 173.5 inches.

A simple 1.8-liter overhead-valve four with a pushrod-operated valvetrain and two barrel carburetor was the only engine that was offered at first, which was rated at only 88hp. The Cavaliers' 1.8 transverse-mounted 1.8 fed either a three-speed automatic or four speed manual transaxle.

Upon its release, Motor Trend rated the Cavalier with a 0-to-60 time of 16.4 seconds, and the quarter-mile taking 20.7 seconds at a rate of 67.3 mph. Not considered up to par as a Sport vehicle, the Cavalier was still speedier than a sedan.

In 1983, the issue of the limited power was addressed, and a new fuel-injected 2.0 liter version of the OHV four was introduced. Though it still only rated at 88 hp, the torque characteristics were much more satisfactory. During this year, a convertible Cavalier was made available, as well as the option of a five-speed manual transmission. A total of 627 Convertible units were sold in 1983.

Creating a new contemporary and traditional look, the 1984 Cavalier featured a new grill, four headlights and revised taillights. In this year, the Chevy Cavalier became the most popular new car in America.

Two years following the Chevy Cavalier's introduction, the Type-10, the sport coupe version, was introduced in 1984. Standard on all Cavaliers at the time, the Type -10 was available only with the 112 ci 4cyl engine.

Not many updates were made for the '85 model year Cavalier. Minor changes like new taillights, revised seats in the two-door coupe, and a new steering wheel rounded out the design of the vehicle, while a new V6 engine was made available for the first time.

For 1985 the V6 which was to be featured in the new Z24 model instead was showcased in the Cavalier as the Z24 sports model was delayed. The same V6 found in Celebrity and larger Citation models, the engine was the same fuel-injected, 2.8 liter, 60-degree OHV power plant, and was rated at 125 hp. For 1985 the Chevy Cavalier continued to hold strong in the position of America's best-selling car.

The Z-24 was released soon after the Type-10 in 86, and was exactly what the public was craving. A sport Coupe Cavalier, with a lot more power, the Z24 carried a 2.8L V6 MPFI engine that was able to produce 130 HP. Other features included ground effects, special interior, a black vertical bar grille and digital dash display. Minor design changes were underwent in 1988, and these included new taillights and a more aerodynamic front end. Keeping the same engine as before, new silver ground effects and an upgraded interior were featured, as well as a black grill consisting of three crossbars and one center vertical bar. The bowtie emblem was also outlined in red in the center. The Z24 package was available in both the hatchback and notchback two-door bodies.

Unfortunately in 1986 the Celebrity took the status of America's best-selling vehicle.

For the 1987 model year, the 2.8-liter V6 engine and the 2.0 –liter four-cylinder engines were updated and newly offered with a new Getrag five-speed manual transmission. The V6's output was estimated at 125-130 HP, while the four now reached 90 HP. In this year the Z24 package was also made available on the convertible. A total of 346,254 units were sold in 1987.

The 1988 model year brought with it new sheet metal, which was the most obvious update. The three-door hatchback was deleted from the lineup, leaving behind the sedan, the convertible and the two-door coupe. All of these received a slimmer, more contemporary-looking grille, and updated noses. The interior of the '88 model was also revised and fashioned to appear more modern-looking.

The following year the Cavalier was offered with a self-aligning steering wheel that featured an energy-absorbing hub. A total of 376,626 units were sold in the 1989 year.

The 1990 Z24 Cavalier received virtually unchanged, except for an upgrade in engine to the 3.1L V6 MPFI which was capable of producing 140 HP. The main difference in the new engine was a longer stroke crankshaft. The last design for the V6 powered Z24 was done in 91. The front end was made even more aerodynamic, and the taillights also received a minor update. A solid body colored panel replaced the grill, and a hollow, red outlined bowtie was placed in the center. For the 91 model year, the ground effects were painted to match the body color.

Even before the 1990 model year began, the Cavalier Convertible disappeared from the lineup. For this year, sales had unfortunately dropped to 310,501 units.

For the 1991 year, the Cavalier once again continued the convertible with a variety of options and option packages. Newly released was the Cavalier VL ('value leader' in either a coupe, sedan or wagon option. For 91 the Z24 was only made available in a coupe model, and the convertible was only featured as an RS. This year sales leapt to 326,847 units.

In 1992 the Z24 was once again available as a convertible and the output of the 2.2 liter engine was upped to 110 hp. Unfortunately the Cavalier was a decade old, and sales slumped to 225,633 units for this year. The price of the Chevy Cavalier was reduced for 1993, and the addition of detail changes helped reach the sale of 251,590 units. A total of 254,426 Chevy Cavaliers were sold in 1994. Additional updates included the 2.2 liter four being boosted in power rating to 120 hp.

Extensive redesigns were undergone on all J-Body's for the 1995 year. Though the Cavalier's body remained basically the same, a longer wheelbase was added, a newly redesigned body and upgraded suspension capabilities were also featured. A completely new 2.3L Quad 4 engine that was regularly found in N bodies was now found in the new Z24 with capabilities of 150 HP.

The interior of the 1995 Cavalier was also quite roomier with a much more sleek body that was both curvier and had a grille-free nose. The station wagon, convertible body styles and V6 engine were are missing from the '95 lineup. The DOHC, 16-valve, 2.3-liter Quad4 engine which made 150 hp were now standard engines in the Z24.The LS coupe and sedan now offered the Quad4 as an option. For the 1995 model year, total sales plummeted at 151,699 units.

Not much changed for the 1996 Cavalier except for the addition of daytime running lights, and the growth of the Quad4's engine to 2.4 liters. The 2.3 was replaced by the 2.4 Twin Cam in 1996, with the main difference being the modern balanced shaft construction. A total of 261,686 units were sold this year. For the following year, once again not many changes were made. For 1997 sales reach 315,136 Cavaliers, including 1,108 LS convertibles. For 1998, all Cavalier convertibles were Z24's. Sales dropped to 238,861 Cavaliers for this year. Sales went strong for 1999, and once again, very few changes were made.

For 2000 all Cavaliers received a new instrument panel that was much easier to read. Up-market radios included more power and the Radio Data System (RDS). A new much more aggressive rear spoiler was added to the Z24 in 2000. In 2001 the Convertible model was removed from the lineup, and the only additions were modifications to the available sound systems and a new sport package.

During the 2002 Cavalier model year GM's new all-aluminum Ecotec 2.2-liter, DOHC, 16-valve, four-cylinder engine was showcased for the very first time. The Z24 continued to receive the 2.4-liter Quad4, while base models continued with the OHV 2.2 liter four. The sporty LS Sport Sedan and LS Sport Coupe offered the available 140-hp Ecotec.

For 2003 the only obvious change was an updated nose grille. The Ecotec 2.2 liter four across the entire range as the sole engine offering was the most significant of changes. In this year the Cavalier lineup was simplified into only three trim levels on both sedans and coupes. These three were base, LS, and LS Sport. The Z24 was deleted in this year. Optional automatic had four forward gears, while standard transmission was a five-speed manual.

Not much was done with the 2004 model other than the option of a 'sport appearance package'. In October 2004 the final 2005 Cavalier model was rolled off the line at the Lordstown Assembly Plant on October 6. The 2005 Chevrolet Cobalt was the new replacement for the Cavalier in the U.S. while the Chevrolet Astra was the new replacement in Mexico.

In the first year of production in the U.S. the Cavalier sold a total of 58,904 units. Sales nearly quadrupled in the following year. 1984 and 85 were the best-selling years for the Cavalier with number peaking at 462,611 in '84, and 383,752 in '85. Sales continued to remain high for the following years.

A small number of concept vehicle have been introduced by GM based on the J platform. These were showcased at the '01 Specialty Equipment Market auto show and included the Cavalier 263 Super Sport, the Cavalier Z24R, the Cavalier 220 Sport Turbo Coupe, the Cavalier Maui 155, the Cavalier Technic Z24, the Cavalier 425 A/FX drag car and the Pontiac Sunfire HO 2.4. The goal of GM was to show the public that the Cavalier had a greater potential than was being utilized. The vehicles features supercharged engines, highly customized interiors, exotic exterior styling and very top-notch audio/video systems.

Toyota released a version that they called the Toyota Cavalier coupe in 1996. This model was sold in Japan only for a short period of time. Toyota forged a company agreement with GM that allowed Toyota to badge the vehicle as a Cavalier with a few obvious differences. The Japanese version featured wider front fenders, a leather-wrapped shift knob and steering wheel, and the vehicle was a right hand drive. Other features included Japanese taillights, side turn signal repeater lights located on front fenders, power folding rear mirrors and carpeting on the interior of the trunk lid. Produced by GM in the U.S. the Toyota Cavalier produced a decent amount of sales during its five year production run.
By Jessica Donaldson
For more information and related vehicles, click
here
2014 Mitsubishi Outlander Named to Kelley Blue Book's KBB.com '10 Most Affordable 3-Row Vehicles' List
7-passenger SUV/crossover has a starting MSRP of $22,995 Cypress, California, May 27, 2014 – Mitsubishi Motors North America, Inc. (MMNA) has announced that its stylish and fuel-efficient all-new 2014 Outlander 7-passenger crossover/SUV was named to Kelley Blue Book's KBB.com'10 Most Affordable 3-Row Vehicles' list. 'Outlander is full of safety and convenience features not normally associated with a vehicle at this price point,' states Don Swearingen, executive vice president M...[Read more...]
TRW FORWARD CAMERA AND SAFETY TECHNOLOGIES FEATURED ON ALL-NEW JEEP CHEROKEE
LIVONIA, Mich., Jan. 21, 2014 - Safety and electronics innovations from TRW Automotive Holdings Corp. (NYSE: TRW) are featured on the new 2014 Jeep Cherokee models, including TRW's scalable video camera (S-Cam 2) – a forward-looking object recognition camera that provides lane keeping assist and high beam headlamp control, and helps assist in collision mitigation braking. The all-new Cherokee is now available in Jeep dealerships and is one of the most technically advanced Sport Utility...[Read more...]
All-New 2014 Mitsubishi Mirage Named 'Best Sub-Compact Car 2014' by the Hispanic Motor Press Awards
Cypress, California, November 19, 2013 – Mitsubishi Motors North America, Inc. (MMNA) is proud to announce that its all-new 2014 Mitsubishi Mirage 5-door – the most fuel-efficient gasoline-powered non-hybrid vehicle in America with an EPA-rated fuel economy of 40 mpg combined city and highway driving (44 mpg highway) – has been awarded 'Best Sub-Compact Car 2014' by the Hispanic Motor Press Awards. 'The return of the Mirage to North America is not only important for Mitsubishi Motors b...[Read more...]
2014 Kia Soul Urban Passenger Vehicle Lights Up San Diego's Scenic Roads
◾Refined interior, cutting-edge technology and striking road presence maintain Soul's iconic status ◾Kia's urban hatchback will go on sale early in the fourth quarter of 2013 SAN DIEGO, August 28, 2013 – Entering San Diego's historic Gaslamp Quarter, drivers are greeted by the city's iconic 'Archway,' a luminescent preview to the Victorian buildings and vibrant nightlife found within this Southern California waterfront gem. Surrounded by universities, San Diego is home to nearly 65...[Read more...]
2014 MITSUBISHI OUTLANDER SPORT: STYLE, SAFETY AND WELCOME NEW FEATURES IN AN AMERICAN-MADE 5-PASSENGER CROSSOVER
The American-made Mitsubishi Outlander Sport has long been a popular choice among savvy car shoppers – the compact crossover is the best-selling vehicle in the Japanese auto manufacturer's varied model lineup – for its smart styling, ample high-tech and luxurious standard equipment features, and all-around tremendous value for the money. But now consumers have another important reason for choosing this handsome 5-passenger compact crossover as their next vehicle: The 2014 Mitsubishi Outlander...[Read more...]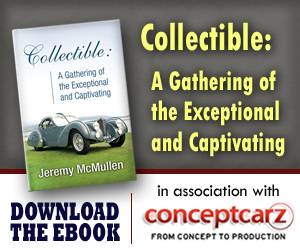 Chevrolet
Monthly Sales Figures
Volume
July 2014
175,155
June 2014
188,567
May 2014
205,010
April 2014
181,648
March 2014
179,681
February 2014
153,913
January 2014
119,089
December 2013
153,493
November 2013
145,089
October 2013
155,214
September 2013
127,785
August 2013
187,740
(More Details)
© 1998-2014. All rights reserved. The material may not be published, broadcast, rewritten, or redistributed.